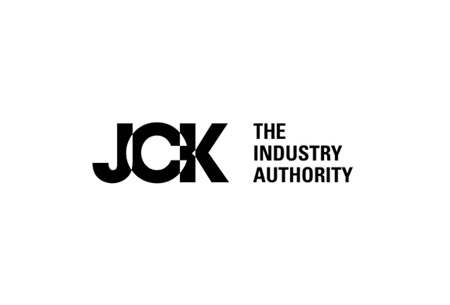 THE JCK SHOW
Las Vegas, USA
Book Hotel Online for THE JCK SHOW
Book Now
Event Update
The 2024 edition of JCK will be hosted between 31.05.2024 and 03.06.2024. The Venetian Expo in Las Vegas, USA, will serve as the hosting location for the face-to-face trade show. The venue will adhere to the highest hygiene standard to reduce the risks of Covid-19 infections. Attendees will be advised to follow advisory steps such as wearing surgical masks in indoor spaces. Due to the USA's lifted travel limitations, they will not be asked to show documents such as vaccination passports upon arrival,
A Brief Overview of the JCK Show
Looking forward to innovative ideas, designs and technological solutions in the jewellery sector? The JCK Show is the ideal international trade fair dedicated to developments, breakthroughs and new approaches within the jewellery industry, and a thriving meeting place for manufacturers, buyers, designers, and suppliers from all over the world. Outside the significant influence on a business level, the event boasts an influential information programme!
The upcoming edition of the JCK Show in 2023 will be the show's biggest yet, attracting visitors in the high thousands to Las Vegas. Hotels during the trade fair are already in high demand. GETA ltd is here to plan your business trip and arrange your hotel accommodation. We've been doing this for ten years and know Las Vegas like the back of our hand. Our hotel services are available at a variety of price points. It's our mission to help you stay on budget no matter what! Land the perfect deal at or close to the Venetian Resort Hotel in a matter of minutes. Say goodbye to long commutes and high prices.
Why Your Visit Is Worth It?
The JCK Show has been in operation for thirty years, which has allowed the trade fair to grow and become a crucial meeting point for international markets. Today it's a massive B2B platform that has no rival in the United States. It's totally worth investing in the trade fair in order to meet every professional that matters.
Exhibitors regularly time new product releases to coincide with the JCK Show in order to generate qualified sales leads and drum up excitement. The fair positions you in the path of the biggest buyers worldwide. Here's a look at all the relevant data points:
17,000+ international trade visitors

1800+ international exhibitors

130 countries are represented at the event
Industry Relevance
The JCK Las Vegas is an annual trade show that's widely considered to be one of the most crucial events for the jewellery in the United States. For 30 years, the JCK Show has been the focal point for industry professionals and a source of innovation and inspiration. Editions take place at the spacious convention centre at the Venetian Resort Hotel in Las Vegas. The JCK Show offers an extensive selection of jewellery and related products to its professional audience. The product portfolio is truly expansive:
diamond testers, CAD tools, and safety technology for businesses.

equipment supplies and services

finished jewellery collections

timepieces and components

gems
As the jewellery trade's most important global gathering, JCK brings together people, products, and innovation covering all major facets of the jewellery industry. The event is renowned for delivering an exceptional experience that serves all major segments of the jewellery industry.
JCK has received numerous accolades, including recognition by Trade Show Executive Magazine for its 2021 edition's excellent return to business as usual following COVID-19, which impacted all trade events globally. In 2022, JCK celebrated its 30th anniversary, which was also awarded the Comeback Winner for Outstanding Attendance by TSNN.
Who Are You Going to Meet?
The portfolio of exhibitors is truly outstanding. You'll exhibit side by side with Dioralia, Artful Eye Jewelers, OMG Glam, Mastoloni Pearl, Alishan, FANA, House of Baguettes, Precision Set and Imagine Diamonds. Much of the exhibition space is dedicated to country sectors: Hong Kong, China, UAE, Greece, Spain, Sri Lanka, Germany, Italy, Korea, Thailand, Mexico, India, South Africa and Türkiye. Exhibitors are further organised in specialised thematic Neighbourhoods:
LUXURY: the most prestigious fine jewellery and brands.

BRIDAL: engagement sets, wedding bands, & semi-mounts.

CLOCKWORK: timepieces and components.

CURRENTS: majors, multistore chains & independent retailers.

DESIGN COLLECTIVE (DC): luxurious one-of-a-kind fine jewellery, on-trend designers and high-end designer brands that inspire.

DIAMOND PLAZA: Diamonds in every size, shape, cut & colour.

FASHION BRIDGE: mix of fashion to semi-fine to silver jewellery collections. Affordable jewellery from sizable brands and on-trend designers.

GEMS: Loose and finished jewellery.

INNOVATION HUB: new and next in the world of jewellery and retail in general.

PLUMB CLUB: Leading manufacturers spanning the jewellery, diamond, and watch industries.

DESIGN AT LUXURY: a collection of designers and artisans specialising in handcrafted, limited edition fine jewellery collections.
When it comes to what kind of audience gathers at the JCK Show, you're in luck as you'll have the opportunity to foster real partnerships with buyers from all different backgrounds. One of the largest groups in attendance are retail buyers, who come to the show to search for the latest trends and products that will resonate with consumers. Their primary motivation to attend is the chance to survey new ideas and meet suppliers in person in one place. This allows them to get a full sense of the mega trends shaping the market currently.
Jewellery designers are also a significant group as thousands attend each year. They are drawn to the show for inspiration, education, networking opportunities, and to source materials from a vast selection of suppliers. Finally, we have to mention the driving force between sales – media people and influencers.
As the JCK Show is the go-to place for everyone in the industry, these professionals attend in order to keep their pulse on the latest developments. This leaves them with valuable insights on products, people, business practices and industry trends, which they can share with their audiences.
Additional Value of Attending
With a full schedule of content and events, JCK is the industry's most anticipated experience. In 2023, the fair debuts the Social Stage. The new feature highlights creative social media tactics and strategies necessary to establish brand visibility in the current landscape. It's not enough to have a good product. Expert influencers and industry speakers will break down everything they know about how to engage with an audience, build a brand voice and achieve high engagement across different platforms.
You should also attend the Career Zone, if you're looking to hire fresh talent. This central hub is a prime market for specialists and newcomers to the industry to meet with potential employers. The dedicated area features screens displaying current open positions across multiple international businesses.
Past editions
THE JCK SHOW 2023
02.06.2023 - 05.06.2023
130
Participant countries
THE JCK SHOW 2022
10.06.2022 - 13.06.2022
THE JCK SHOW 2021
27.08.2021 - 30.08.2021
THE JCK SHOW 2020
02.06.2020 - 05.06.2020
Cancelled because of COVID-19.
THE JCK SHOW 2019
31.05.2019 - 03.06.2019
How to get to THE JCK SHOW

On Foot
McCarran International Airport – not advisable
EB Tropicana after Wilbur Station - not advisable

By Car
McCarran International Airport – 10 mins via S University Center Dr and Paradise Rd
EB Tropicana after Wilbur Station – 9 mins via Paradise Rd

By Public Transport
McCarran International Airport – 40 mins via 108 and Las Vegas Monorail
EB Tropicana after Wilbur Station – 36 mins via 201 and Las Vegas Monorail