Take a Look at Our Blog for Latest News
and Topics About Exhibit Travel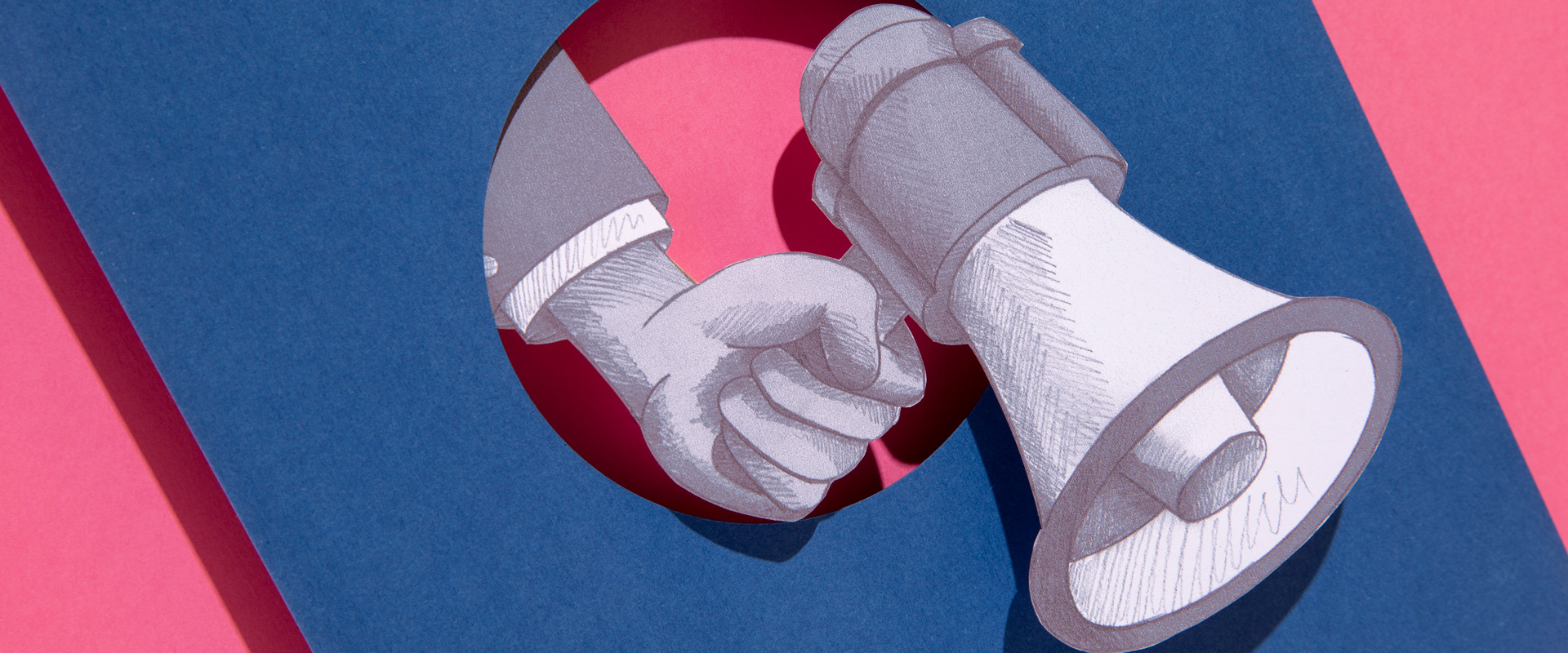 The Biggest Trade Fairs You Don't Want to Miss in the Period 2022 - 2023
11 Oct 2022
If you're curious to know which are the big hitters in the upcoming twelve months, we've got you covered with the largest trade fairs in chronological order.
SIAL 2022 - Paris, France – 15.10 / 19.10
As the year wraps up, there are few events left that make a visit mandatory and SIAL 2022 is most certainly on that list. It's one of the largest food & beverage events worldwide, truly earning Paris the title of cuisine capital of the world. You definitely see the world in attendance. You can expect to see products from over 7200 exhibitors and meet more than 310,000 trade visitors.
The biennial trade fair covers all relevant product categories and technologies. Innovation finds itself front and centre thanks to FUTURE LAB. This special area tackles how technologies make a mark in the food & beverage industry through AI, automation, digital mapping and personalised products. A world of flavours is unlocked at SIAL 2022, especially at the curated La Cuisine area where business meets taste and experience complete with live demonstrations and a culinary photo exhibition.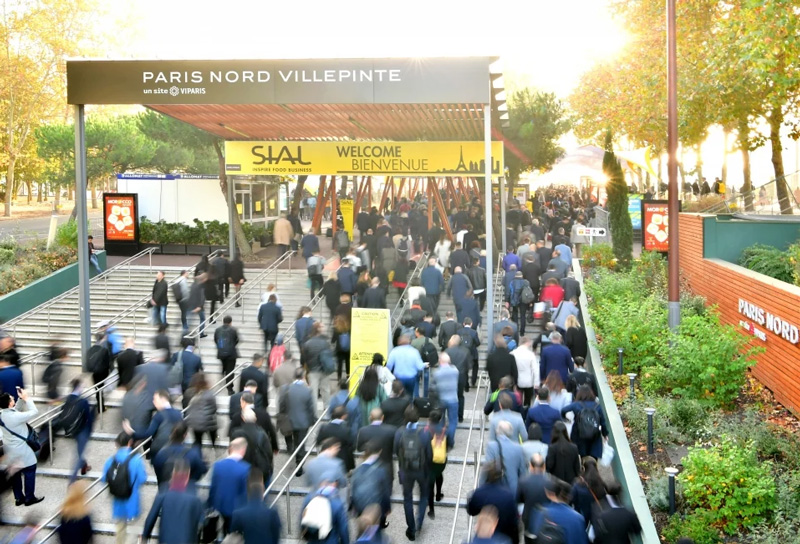 Picture: SIAL
MEDICA 2022 – Dusseldorf, Germany – 14.11 / 17.11
On this list, MEDICA is truly one of the biggest and most visited trade fairs not just in Europe, but the entire world. Every year Messe Düsseldorf gathers products from around 6400 exhibitors and 120,000 trade visitors from a total of 60 countries. You get additional synergy from the fact the trade fair runs alongside COMPAMED. What you can expect is the full product portfolio for the medical profession – pharmaceuticals, medical technology, hospital equipment, dental medicine, ophthalmic optics, and sports medicine.
What's improved is the updates to the digital offerings as MEDICA moved towards a hybrid format. The digital platform featured content accessible from any location, a catalogue of the most up-to-date medical products and innovations, and the "Who is Who" networking tool. A big highlight in 2021 were the live online exhibitor sessions including leading companies such as H-Robotics.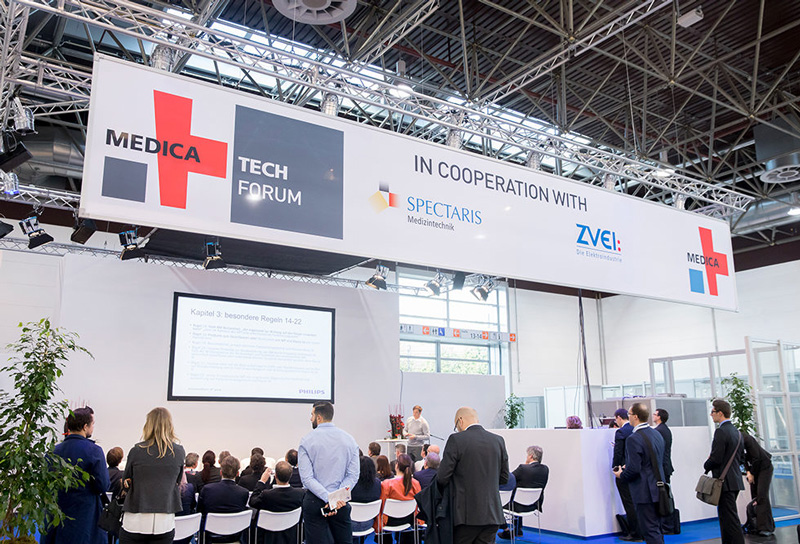 Picture: Medica
Mobile World Congress 2023 - Barcelona, Spain – 27.02 / 02.03
Mobile World Congress is at the heart of the mobile communication industry in Europe. The trade fair performs well in person (1900 exhibitors and 61,000 international trade visitors) as well as digitally (500,000+ digital viewers). It's fair to say you'll meet everyone who is anyone at the Fira Barcelona Gran Via. It's fast paced, dramatic and full of inspiration. Not to mention the high high-profile companies attached.
In 2023, you can easily expect to see Google, Huawei, KT, Sierra Wireless, T-Mobile, Ericsson, Samsung, Nokia, Telefonica, IBM, csg, OOKLA, Kaspersky, Mobileum and Lenovo again. They all come to investigate advancements made in immersive content, AI and automation alongside connectivity, digital wellness, trust, and security. Outside the sheer business opportunities, it's well worth your time to listen to famous figures give keynote speeches and run panel discussions.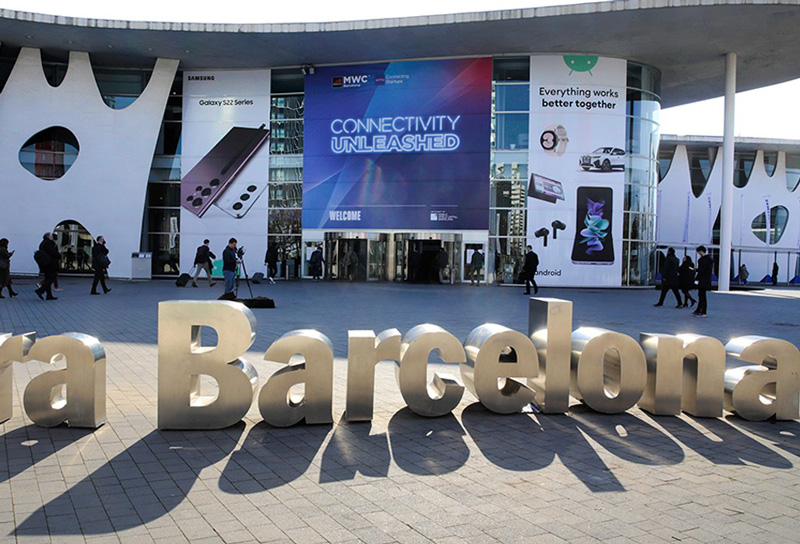 Picture: Mobile World Congress
Cosmoprof Worldwide Bologna 2023 – Bologna, Italy – 16.03 / 20.03
Cosmoprof Worldwide Bologna has been an integral perfumery and cosmetics event for the last half a century. The international trade show immerses you in all aspects of beauty and is so big it's three individual shows in one – COSMO HAIR & NAIL & BEAUTY SALON, COSMOPACK and COSMO PERFUMERY & COSMETICS. The event has been so successful the Cosmoprof brand has successfully been transported to the USA, India, Asia and Southeast Asia.
What does this mean in numbers? Editions bring 2700 international exhibitors from 70 countries and 23 country pavilions, and 220,000 international visitors from 140 countries. It's easy to see why every cosmetics company wants to have an exhibition booth here. You'll meet top buyers and boost sales numbers easily – especially when it comes to new launches. The exhibition space is divided into Perfumery and Cosmetics, Beauty and Spa, Hair and Nails, Natural Products, Packaging, Machinery, Contract Manufacturing and Raw Materials.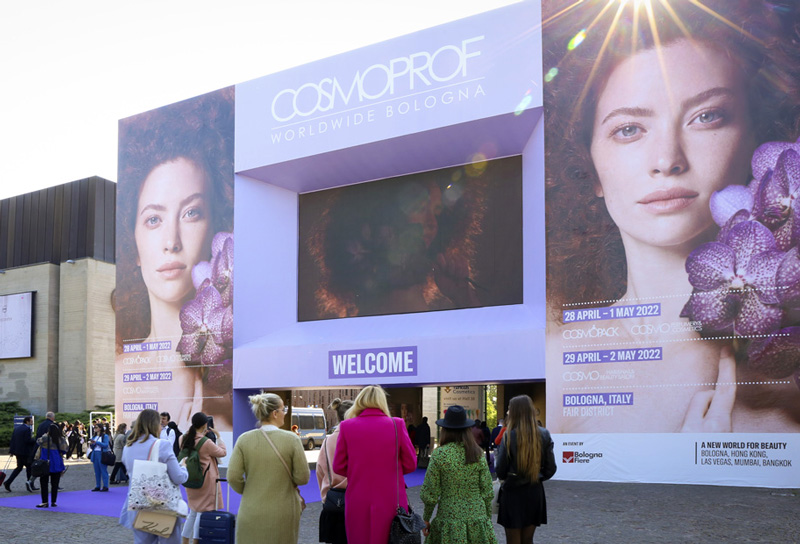 Picture: Cosmoprof Worldwide Bologna
ProWein 2023 – Dusseldorf, Germany – 19.03 / 21.03
A foundational trade fair for the wine industry at large is ProWein. You can't do much better than start the year right by booking an exhibition booth and connecting with the right audience. Editions are always popular, bringing in around 61,500 trade visitors. It's a high point of internationality: 142 countries are represented, while the 6900 exhibitors open up a world of vintages, taste and experience. It's the perfect platform to get a glimpse into what's happening with all faraway regions and forge long-lasting partnerships.
An edition of ProWein is not complete without intoxicating wine tastings and tours that introduce you to the very best in organic wines – a highly valuable market that's currently only picking up steam. Of course, you should not ignore the ProWein Forum, which is one of the best places to get your market news, learn about new technologies and find practical solutions to common issues in your respective sector.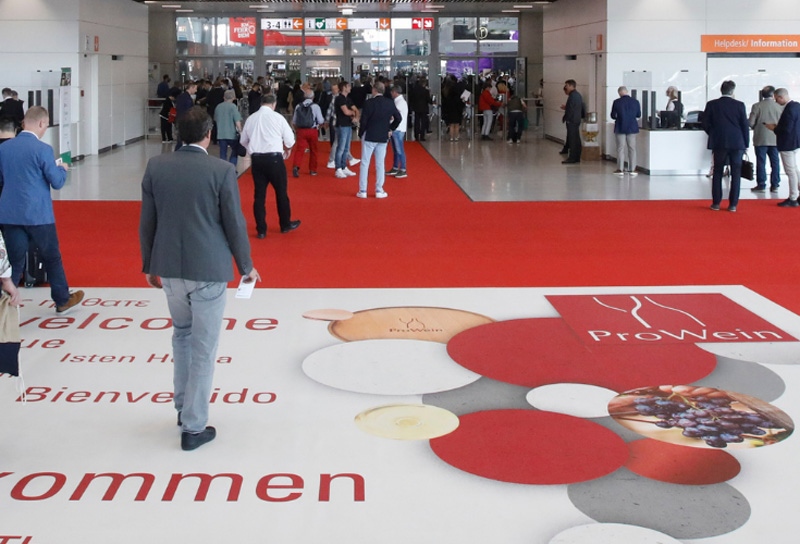 Picture: ProWein
Vitafoods Europe & Finished Products Expo 2023 – Geneva, Switzerland – 01.05 / 12.05
The dietary supplement market is projected to expand significantly over the next decade with the continuously growing interest in health lifestyles. The flagship trade fair for the industry in Europe is Vitafoods Europe & Finished Products Expo, which manages to be a thriving marketplace and chief meeting place for all players in the industry. The trade fair is still growing, but now stands at 658 exhibitors and over 22,000 international trade visitors. Organisers expect for these numbers to grow consistently despite the pandemic.
The reason to attend is definitely to experience the entire lineup of raw materials and ingredients, branded finished products, contract manufacturing and private label, services, and equipment. Even better, you get to sample and taste what's on offer. The best way to generate sales leads. The trade fair also compliments the expo portion with a series of events held across several Live Stages meant for speakers.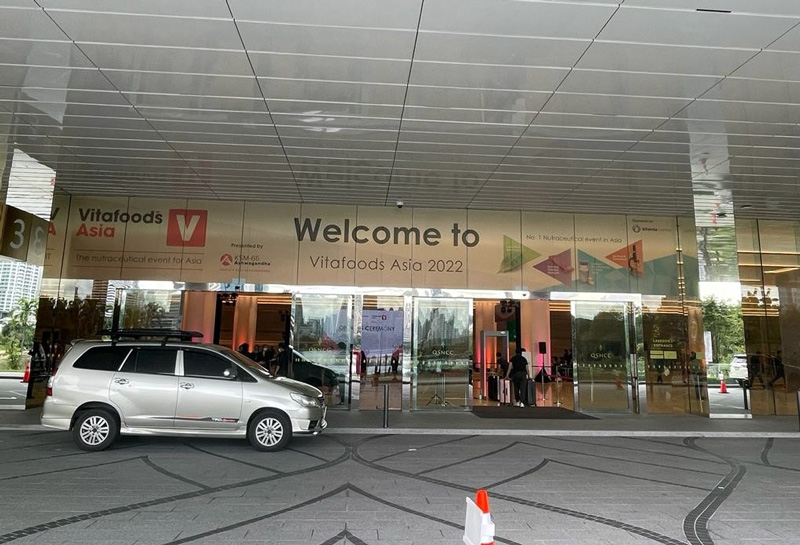 Picture: Vitafoods Europe & Finished Products Expo
EBACE 2023 – Geneva, Switzerland – 23.05 / 25.05
In the field of aviation and aerospace, EBACE takes a centre stage and it shows in the numbers at previous editions. The Palexpo showcased aircraft, equipment, products and services from 400 international exhibitors. All in all, 13,000 aviation professionals come to the trade fair and enjoy the product portfolio and networking events. Alongside the 50+ state-of-the-art business aircraft, EBACE elevates the best and newest in avionics, cabin & cockpit AV equipment, fuel suppliers, in-flight entertainment systems, flight training simulators, ground transportation, maintenance and repair stations, safety and emergency equipment.
As the times change so does EBACE continue to grow and evolve. Most recently this meant the introduction of the Standards & Training for Aviation Responsibility & Sustainability (S.T.A.R.S.) – a hands-on, practice-oriented event geared towards achieving long-term sustainability. This is only one step towards a greener future. In fact, you'll get a lot of information on how air travel is adopting greener technologies.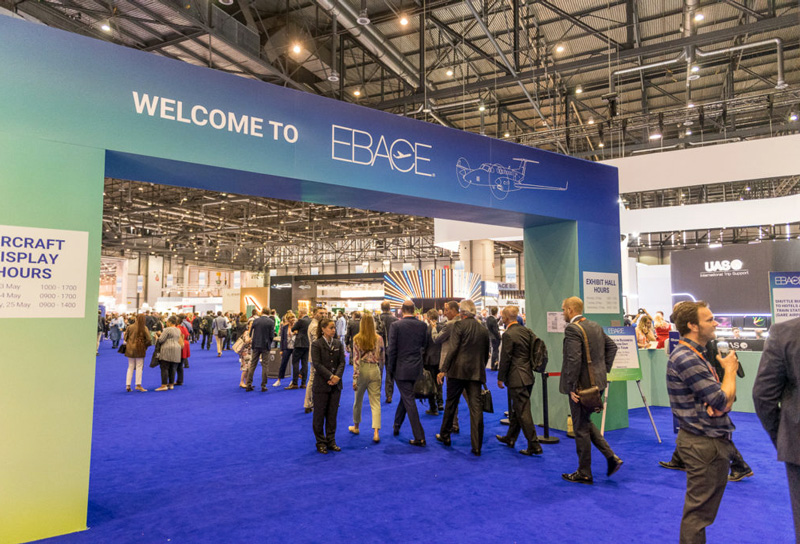 Picture: EBACE
Aqua Nor 2023 – Trondheim, Norway – 22.08 / 25.08
Trondheim Spektrum is actively preparing to host the 2023 edition of Aqua Nor as a face-to-face event. The international exhibition is a defining point for the aquaculture industry in Europe and has risen in importance globally over the course of the last twenty years. Find out all there is to find out about feed and feeding regimes, fish farming equipment, aquaculture, water supply, water technology breeding, biomass control, nets, handling of fish, safety equipment, veterinary medicine, vaccines, and construction and operation of floating cages.
Attendance has been more than satisfactory as in 2021 there were 3885 international visitors in attendance. Overall 35 countries came together to discuss the state of the industry. Between the many reception events and the boat ride to Trondheim Fjord, you have every opportunity to make valuable professional contacts.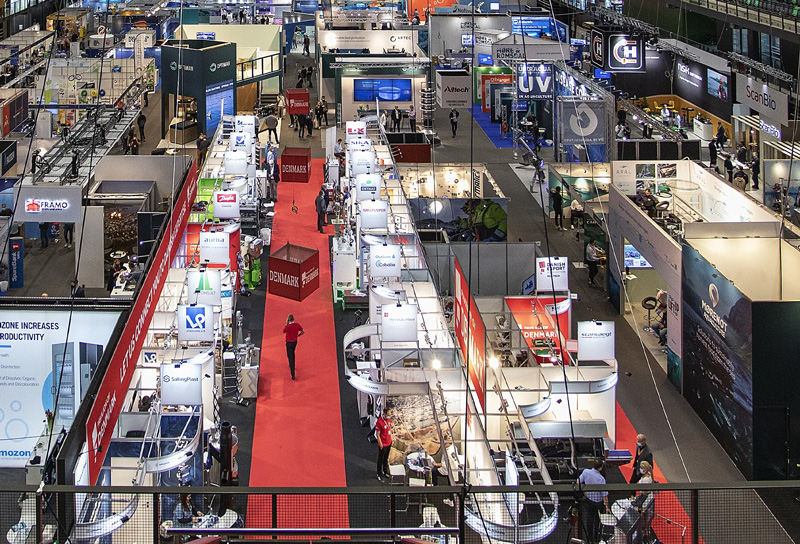 Picture: Aqua Nor
Gamescom 2023– Cologne, Germany – 23.08 / 27. 08
Home to countless premieres and e-sports championships, Gamescom unites the gaming sector and community of Europe under one roof. It's certainly not an exaggeration as the 2022 edition is easily one of its most attended. The audience swells to the massive 250,000 visitors, while online the numbers rise to 12,000,000 views at the Opening Night Live. That's how you command interest and that's why over 1100 exhibitors make it a point to have a booth every single year. Gamers are here to experience computer games, console games, hardware, communication technology, promo items and software. It's literal heaven.
On the professional side of things, exhibitors are able to meet face to face with the biggest games companies and make product launches an immediate hit, generating impressive sales numbers. The expo is the chief place where all major news is broken first. New releases. Big announcements. Great excitement. That's the promise!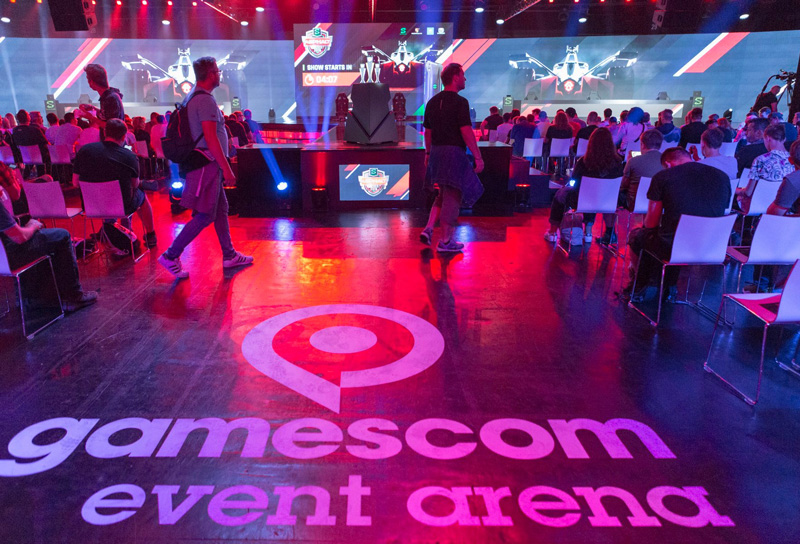 Picture: Gamescom
IFA Berlin 2023 – Berlin, Germany – 01.09 / 05.09
Looking at the consumer electronics industry, we can't stress enough how important IFA Berlin is to manufacturers and suppliers. The size of the annual trade fair is legendary with roughly 238,000 trade visitors travelling from a total of 130 countries to explore the full value chain of products. If it exists and is powered by electricity, it will be here. The product portfolio ranges from data transmission, IoT and robotics to payment systems, VOD and audio tech. That's brought to you by over 1900 exhibitors.
The goal here is to sell products. By getting an exhibition booth, you are guaranteed interest and foot fall during all five days. Trade visitors are motivated to make purchases, especially if you've a groundbreaking product on display. Reach the most potential buyers through the IFA newsroom and bring yourself up to speed with new breakthroughs and developments in your particular niche by attending IFA NEXT, the fair's well-structured conference!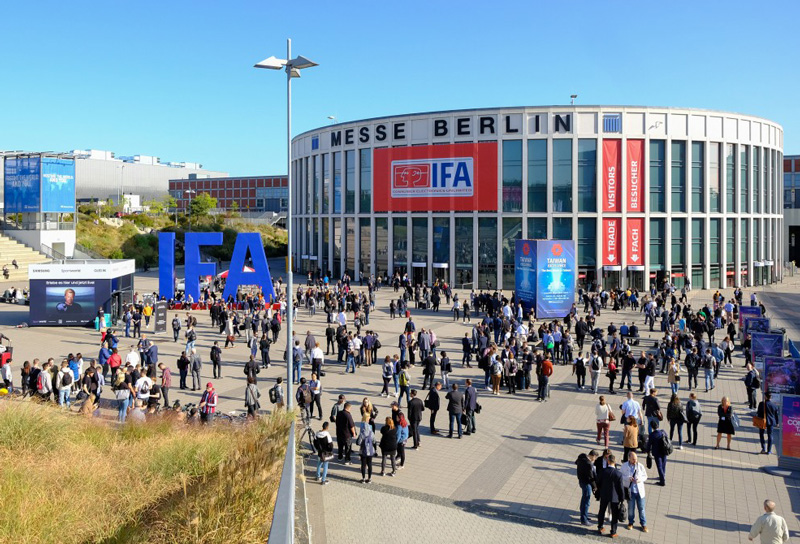 Picture: IFA Berlin
DSEI 2023 – London, UK – 12.09 / 15.09
There are few defence and security trade shows you should have on your radar and DSEI is on that list. The exhibition space is sectioned off into the following themed zones — Aerospace, Naval, Land, Security and Joint Zones, populated by a total of 1600 international exhibitors. You have every imaginable product category from weapons and ammunition to surveillance equipment and drones. Editions generate attendance of 35,000 international visitors and DSEI manages to be a major international meeting point as 40 countries have their own international pavilions.
The incredible lineup of speakers, presentations and live demonstrations means there's no chance senior military personnel and even ministers won't be there in person. We also want to mention that DSEI continues to bring new ideas and open new horizons. In the last few years, we've seen how cutting-edge technologies are finding their footing on the show floor at the Future Tech (Cyber Security, Networks & Communications, AI, Digitalisation), Manufacturing (supply chain support), Medical (latest life-saving equipment) and Space (space and communications technology) hubs.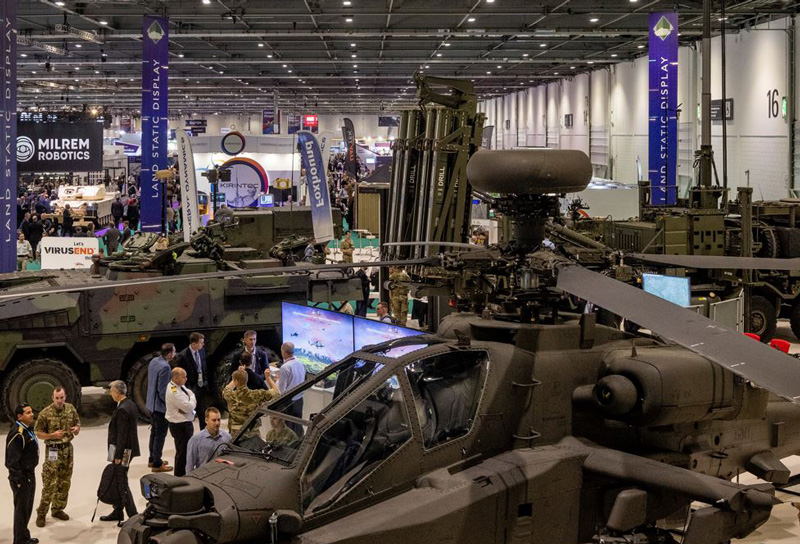 Picture: DSEI
IBC 2023 – Amsterdam, Netherlands – 15.09 / 18.09
IBC 2023 squarely concludes the trade fair's transition into a hybrid event with a well thought-out digital platform complete with digital content and powered-up networking capabilities. IBC is the leading event for the media and broadcasting industry worldwide and where companies come to look at innovations in streaming technologies, broadcasting and equipment. With the volume of media content being produced and distributed, IBC only cements its relevance.
The 2023 edition performed well as RAI Amsterdam welcomed 37,071 trade visitors from 170 countries and featured over 1000 exhibitors capturing the breadth of the value chain. It's all fresh and cutting-edge, and waiting for the right buyer. There's much to discover at IBC. The Showcase Theatre hosts free sessions on new technologies, services and players. You can also sign up for training sessions, and sit through the many exciting conferences taking place during IBC.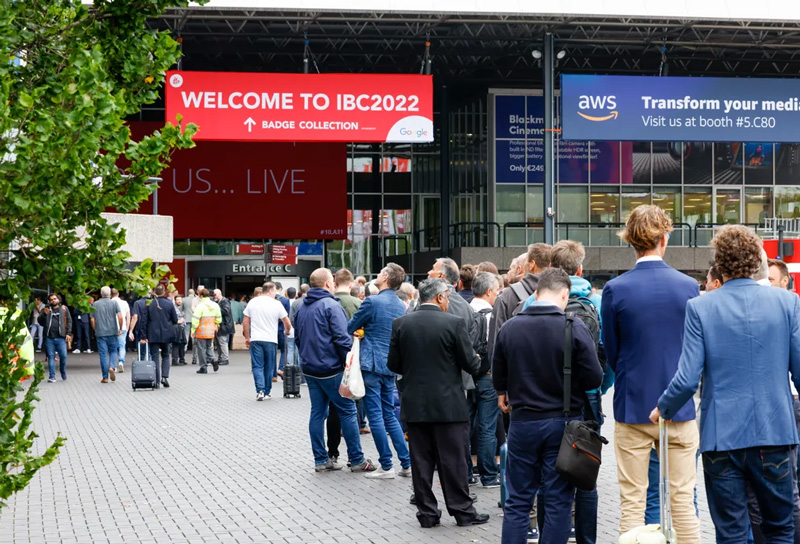 Picture: IBC
Anuga 2023 – Cologne, Germany – 07.10 / 11.10
It's time to see what Anuga 2023 will bring now that the pandemic is better managed and we move past the worst of it. The latest edition in 2021 peaked at 4600 exhibitors and 70,000 trade visitors, which proved to be a huge confidence boost for the industry as a whole. So what makes Anuga a must-see trade fair for food and beverage? First, it's the level of international participation. Even under the circumstances 169 countries still managed to have their presence known on the international stage, and complete the overview of Fine Food, Frozen Food, Meat, Chilled & Fresh Food, Dairy, Bread, Bakery, Hot Beverages, Drinks, Organic, Food Service and RetailTec.
There's a lot to be excited about when Anuga rolls around in Koelnmesse every two years given just how much innovation takes place. Between the special areas and forums, you have every topic covered, but we personally want to highlight the live cooking stations hosting top talent at the Anuga Culinary Stage. You will never not be hungry during your visit. Even more exciting are the food competitions taking place. A personal favourite is the Patissier of the Year.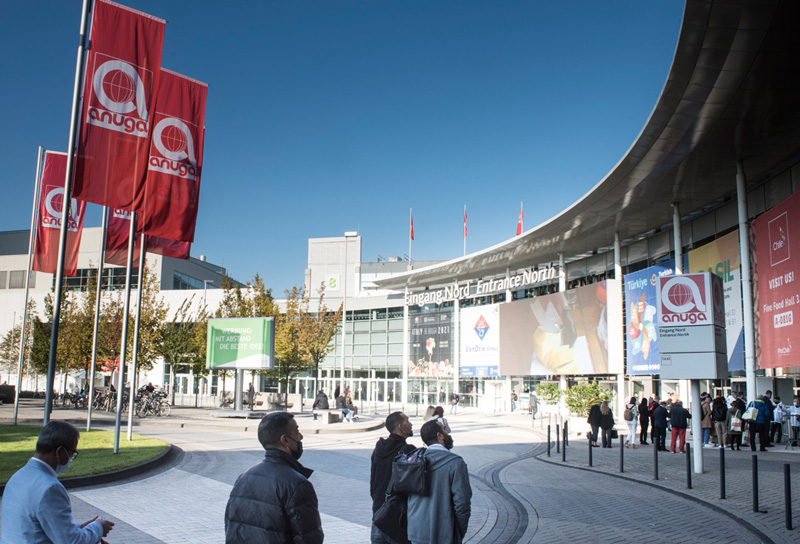 Picture: Anuga
GET A FREE QUOTE
Looking for a hotel accommodation for particular trade show or exhibition.
Send us a general enquiry and we will find the best options for you