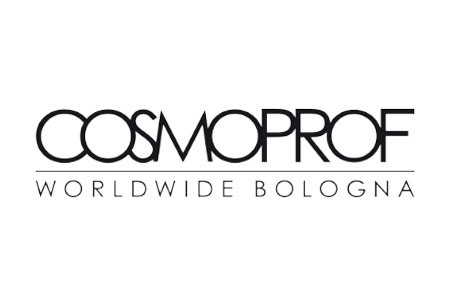 Cosmoprof Worldwide Bologna
Bologna, Italy
Book Hotel Online for Cosmoprof Worldwide Bologna
Book Now
Event Update
Cosmoprof Worldwide Bologna's 2024 event will take place between 21.03.2024 and 24.03.2024. Fiera Bologna will host the 55th edition of the trade show. Strict COVID-19 protective measures will not be put in place at the venue. This is because of the removal of Italy's pandemic-related limitations, including the travel restrictions.
A Brief Overview of Cosmoprof Worldwide Bologna
Cosmoprof Worldwide Bologna has been the chief perfumery and cosmetics event in the world for the last 50 years. The international trade show is coming to Bologna, Italy, with a full product portfolio from perfumery to professional beauty, attracting high-rolling buyers from the cosmetics and wellness industry. Your participation opens you to new markets over the world and boosts sales lead generation!
Book a hotel room for Cosmoprof Worldwide Bologna early to take full advantage of early deals. GETA ltd has worked in Bologna for years and knows the city inside and out. Do you want to cut costs? Perhaps seek an upscale hotel? We point you to the perfect location. Always within price range. Always close to BolognaFiere. You get exactly what you want without having to commute a long distance every day. GETA ltd books your hotel reservation for Cosmoprof Worldwide Bologna in just a single business day. Aside from hotel accommodation for trade shows, we have a lot of bonus services!
Why Your Visit Is Worth It?
Cosmetics and the beauty industries are subject to constant change that's rooted in innovation. The other major component to this fast-paced turnover in products is the evolution of style trends and the continuous demand for new products. Cosmoprof Worldwide Bologna is the best possible way to stay up to date with current trends, position yourself better and generate sales leads. Even the pandemic can't stop Cosmoprof since the 2022 edition generated pre-pandemic numbers:
2700+ international exhibitors from 70 countries;

220,000+ international visitors from 140 countries;

23 country pavilions;

18 highly visited workshops.
Industry Profile
Cosmoprof Worldwide Bologna has one of the longest legacies in the cosmetics sector, with a first edition dating back to 1967. The annual trade fair has become a true B2B platform for procurement on a global scale and has launched successful satellite events in the USA, India, Asia, and Southeast Asia. The most recent city to become a host for the Cosmoprof brand is Mumbai in 2018. The fair is typically held in the beginning of the year, which is the optimal time for product launches on the European market. Plus, there's no overlap with international holidays and celebrations for the most part. This truly puts Cosmoprof Worldwide Bologna at the forefront!
The success of this trade fair lies in its comprehensive nature. The exhibition space is broken into the following themed areas – Perfumery and Cosmetics, Beauty and Spa, Hair and Nails, Natural Products, Packaging, Machinery, Contract Manufacturing and Raw Materials. Italian cosmetics are well regarded around the world and the trade show promotes Italian labels to foreign markets. The Italian Ministry of Foreign Affairs and International Cooperation and Italian Trade Agency (ITA) are long-time investors in the trade show in order to raise visibility for Italian beauty brands.
The trade show creates perfect synergy between all related beauty sectors. Cosmoprof Worldwide Bologna is three massive shows rolled into one, because the beauty industry can't be reduced to just one thing. During the main event, you can attend COSMO HAIR & NAIL & BEAUTY SALON, COSMOPACK and COSMO PERFUMERY & COSMETICS. There are different working hours meant for different sectors, which makes planning your attendance a lot more productive.
Who Are You Going to Meet?
Cosmoprof Worldwide Bologna is open only to professionals within the industry, so you can expect to network with beauticians, hairdressers, retailers, wholesale agents, distributors, owners of nail and beauty salons, and shops for natural products and perfume.
The international profile of the event means you will be meeting with valuable contacts from across Europe (Italy, the UK, France, the Netherlands, Sweden, Germany) as well as North America and Asia (China specifically). What's absolutely new are the growing numbers of visitors from Africa and the Middle East, which signal new horizons in the near future for all exhibitors.
The portfolio of exhibitors is also quite spectacular. Your booth is in good company with brands such as Pretty Woman, N&B Natural is Better, Floslek Furmanek, Laboratories Gilbert, Intercos Group, IMA, Keystone Cosmetics & Sciences, Layla Cosmetics, Myorganics, Ladybird House, Alta Care Laboratories and Barex Italiana.
Additional Value of Attending
You also don't want to miss out on the information programme. There's a lot to explore and find for your own professional development. Perhaps the best rated is the seminar series CosmoTalks, which feature trend agencies, qualified trade magazines and international opinion leaders. All these talks are available digitally on demand for those unable to attend whether it's because they had a clashing event or couldn't be there in person. In previous years, topics have been the pivotal beauty shifts for 2022-2027, looking beyond youth obsession, and ways brands approach taking care of their customers.
New talent is always welcome at Cosmoprof! The Cosmo OnStage segment is all about giving the next generation of talent a helping hand in getting their start in the industry. The Masterclass is the high-level training course put together by universities and training institutions. Those who sign will have the chance to increase their business knowledge and learn from the best speakers in the world.
Most recently, organisers have branched outside what's expected of beauty and into the territory of wellness by hosting the World Massage Meeting. It's a new addition to the programme and will take a look at massage trends as they're relevant to the services in beauty centres and spas. What's new. What's being rediscovered. What's being discarded. Massage specialists have a chance to connect with peers and receive practice-oriented knowledge and advice. The event is organised in collaboration with the European Massage Association and Cidesco International.
Past editions
Cosmoprof Worldwide Bologna 2023
16.03.2023 - 20.03.2023
153
Stakeholder countries
+11%
increase in exhibitor participation compared to 2022%
50
Hosted buyer countries
1 000+
Cosmoprof Award attendees
Cosmoprof Worldwide Bologna 2022
28.04.2022 - 02.05.2022
Cosmoprof Worldwide Bologna 2021
18.03.2021 - 22.03.2021
Cancelled because of COVID 19
Cosmoprof Worldwide Bologna 2020
03.09.2020 - 07.09.2020
Cancelled because of COVID 19
Cosmoprof Worldwide Bologna 2019
14.03.2019 - 17.03.2019
How to get to Cosmoprof Worldwide Bologna

On Foot
Bologna Guglielmo Marconi Airport – not advisable
Bologna Central Railway Station – 26 mins via Via Ferrarese

By Car
Bologna Guglielmo Marconi Airport – 10 mins via Tangenziale nord di Bologna
Bologna Central Railway Station – 8 mins via S.da Statale Porrettana/SS64

By Public Transport
Bologna Guglielmo Marconi Airport – 50 mins via transport 35 and then 944
Bologna Central Railway Station – 13 mins via transports 35 or 39