Cosmoprof Worldwide Bologna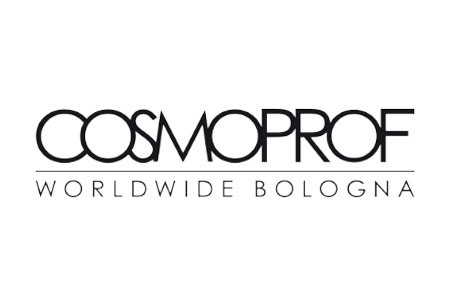 Cosmoprof Worldwide Bologna
Italy , Bologna
Book Online for Cosmoprof Worldwide Bologna
Book Now
Covid-19 Event Update
Cosmoprof Worldwide Bologna's 2022 event has been postponed. The trade fair will take place between April 28th and May 2nd, 2022. Fiera Bologna will host the 53rd edition of the trade show. Strict COVID-19 protective measures will be put in place at the venue. The following are some of the safeguards that will be implemented:
At the entry points, all participants' body temperatures will be taken. All visitors, including builders, must wear certified face masks at all times. Hand hygiene is also mandatory and must be done on a regular basis.
Several changes will be made to the venue to help attendees in following the safety protocols. This will include the installation of revised hygiene schedules at the venue. Hand sanitisation stations will also be located in a number of strategic locations. Dedicated doorways will separate the entry and exit flows.
Attendees must present their country documents, such as negative test results, upon arrival at the venue. This is necessary to prevent the risk of transmitting the coronavirus to other participants.
A Brief Overview of Cosmoprof Worldwide Bologna
Cosmoprof Worldwide Bologna has been the chief perfumery and cosmetics event in the world for the last 50 years. The international trade show is coming to Bologna, Spain, with a full product portfolio from perfumery to professional beauty, attracting high-rolling buyers from the cosmetics and wellness industry. Your participation opens you to new markets over the world and boosts sales lead generation!
Your online booking is as good as done as GETA ltd knows all the significant hotels in Bologna – whether located a brisk walk away or a short bus ride away from the exhibition grounds. You tell us where your preferences lie and what your budget is. We make sure your business trip goes smoothly and you get to save time, effort and finances. Count on an online hotel reservation for Cosmoprof Worldwide Bologna that's tailored exclusively for your needs. That is what we bring to the tell after a decade securing bookings for international trade shows!
Why Your Visit Is Worth It
Cosmetics and the beauty industries are subject to constant change that's rooted in innovation and the rapid entry and evolution of style trends that drive the market to new horizons. One reason to come to Cosmoprof Worldwide Bologna is to stay up to date, but there are also:
2,822 international exhibitors from 70 countries;
250,000 international visitors from 153 countries;
27 country pavilions;
18 highly visited workshops.
Industry Profile
Cosmoprof Worldwide Bologna has one of the longest legacies in the cosmetics sector as it dates back to 1967. The annual event has become a go-to B2B platform for procurement on a global scale and has launched successful satellite events in Las Vegas and Hong Kong. Mumbai has also become a host in 2018. The success of this trade show lies in its comprehensive nature. The exhibition space is broken into several themed areas - Perfumery and Cosmetics, Beauty and Spa, Hair and Nails, Natural Products, Packaging, Machinery, Contract Manufacturing and Raw Materials. These themes are only going to grow more defined and better organized with upcoming editions as the show inevitably grows to showcase more companies.
Who Are You Going to Meet?
Cosmoprof Worldwide Bologna is open only to professionals within the industry, so you can expect to network with beauticians, hairdressers, retailers, wholesale agents, distributors, owners of nail and beauty salons, and shops for natural products and perfume. The international profile of the event means you will be meeting with valuable contacts from across Europe (Italy, the UK, France, the Netherlands, Sweden, Germany) and then beyond to North America and Asia with China becoming an ever bigger presence. Another feature that makes the show indispensable is its movement towards a sustainable and circular economy – a theme that's going to run stronger in future editions.
Past Editions
2021 Edition
Because of the ongoing pandemic, organisers had to postpone the 53rd edition until 2022. As an alternative, they opted to host the concise and in-person OnBeauty exhibition. OnBeauty took place from 09.09.2021 to 13.09.2021 at Bologna Fiera. The event coincided with Sana and Cosmopharma. 1,150 exhibitors and about 50,000 visitors attended the three events. This showed the sector's potential to regain pre-COVID economic values. The postponed Cosmoprof Worldwide Bologna will take place between 10.03.2022 and 14.03.2022.
Past editions
Cosmoprof Worldwide Bologna 2021
18.03.2021 - 22.03.2021
Cancelled because of COVID 19
Cosmoprof Worldwide Bologna 2020
03.09.2020 - 07.09.2020
Cancelled because of COVID 19
Cosmoprof Worldwide Bologna 2019
14.03.2019 - 17.03.2019
COSMOPROF WORLDWIDE BOLOGNA 2018
15.03.2018 - 19.03.2018
How to get to Cosmoprof Worldwide Bologna

On Foot
Bologna Guglielmo Marconi Airport – not advisable
Bologna Central Railway Station – 26 mins via Via Ferrarese

By Car
Bologna Guglielmo Marconi Airport – 10 mins via Tangenziale nord di Bologna
Bologna Central Railway Station – 8 mins via S.da Statale Porrettana/SS64

By Public Transport
Bologna Guglielmo Marconi Airport – 50 mins via transport 35 and then 944
Bologna Central Railway Station – 13 mins via transports 35 or 39
Hotels
Venue