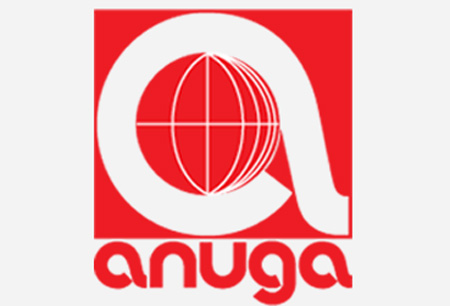 Anuga
Köln, Germany
Event Update
The jam-packed international food fair Anuga will be held as planned from 04.10.2025 to 08.10.2025. Anuga will be hosted by Koelnmesse in Cologne, Germany. Due to the removal of the country's pandemic-related restrictions, the venue will not include Covid-19 safety measures such as the 3G entry policy.
A Brief Overview of Anuga
Cologne will once more play host to the spectacular international trade show for beverages and food, Anuga where exhibitors from all over the world are going to present exceptional flavours, position themselves in new markets and reveal innovations in the food industry. Every food group is represented and organisers create the ideal conditions to facilitate business networking across a number of sectors.
Book hotels close to Koelnmesse to enjoy a short commute. Whether it takes you ten minutes on foot or by public transport, GETA ltd provides you with the perfect hotel reservation for Anuga. Our advisors work with you to find the best hotel rates in all of Cologne and keep your costs to a minimum. We believe business travel should be affordable and our database has it all – apartments, hotels and hostels in key locations across the city. GETA ltd arranges your hotel booking in just a single day and has many other services at your disposal.
Why Your Visit Is Worth It
It's not an exaggeration to say that Anuga stands at the very top in the world of gastronomy, drinks and delicacies. There's a lot to gain from getting a booth for Anuga. First, the show brings in the entire global food industry together. There's a lot of potential to gain exposure internationally and come across relevant decision makers and high-profile buyers. Despite the pandemic, Anuga had a very successful edition in 2021:
244,400 square metres of exhibition space were devoted to last edition;
4600+ exhibitors from 98 countries had a booth;
70,000+ trade visitors from 169 countries walked the exhibition halls;
122,000+ of these visitors came from different nationalities outside Germany
Industry Relevance
Anuga ran first in 1924, which is saying something significant about the show's potency and importance. No event lasts this long without doing something right. Each new edition is held once every two years at the Koelnmesse and its format hasn't changed. The space is divided between several themed sectors to make navigation easier – Fine Food, Frozen Food, Meat, Chilled & Fresh Food, Dairy, Bread, Bakery, Hot Beverages, Drinks, Organic, Food Service and RetailTec. This only makes it easier for manufacturers to meet with buyers and increase the number of cross-border transactions. To aid the business aspects, organisers have peppered in informative events across the program to explore new avenues.
Aside from B2B opportunities, Anuga promotes new strategies and embraces new ideas. The trade show is the launch pad for new innovation and an important meeting place for experts, leaders and policy makers to shape the future of the industry. Anuga covers all major food trends and key topics. The most recent theme was Transform, which explored a lot of topics like sustainable food transition, mega trend sustainability, mega trend health.
Who Are You Going to Meet?
The incredible numbers might make you think Anuga admits the general public, but you'd be mistaken as the trade show is only open to trade visitors. A breakdown in terms of profession also reveals the following major groups – retailers and wholesalers, beverage retailers and wholesalers, trading cooperatives, drugstores, health food stores, trade representatives, skilled food trades, food importers and exporters, the food industry and suppliers to the food industry. Not to mention all the representatives from the hospitality and catering industries that have tight connections here. A few names that were present – Coop, Costco, dm, Edeka, Globus, Target, Tesco, Jumbo, Kroger and Sainsbury.
Anuga opens its door to the entire world and it shows. In 2021, 92% of exhibitors and 76% of all trade visitors were foreign nationals, which translates to a lot of cross-border sales opportunities. The main reason for attending Anuga is to meet with existing business partners, conduct in-depth market research and source new suppliers. You're returning home with a nice boost in sales and increased brand visibility on a global level!
Additional Value of Attending
Organisers create a lot of opportunities for everybody to shine at Anuga. One of the most iconic and best-loved features of the trade show are the special Anuga Organic Market and Anuga Halal Market, which boost the visibility of all organic and halal food manufacturers. You're in good company and guaranteed a steady stream of qualified sales leads.
If you're interested in taste testing and culinary art, then you must see the Anuga Culinary Stage. Over the course of the main event, different chefs and companies will present their skills and new products in fresh, exciting ways. Discover what the kitchen of tomorrow is going to look like and perform first hand. The cooking demonstrations are most beloved, but you also definitely do not want to miss the chance to see the fiery finals for the Chef of the Year and Patissier of the Year competitions!
Explore cutting-edge ideas that are ready to hit the market at the Anuga taste Innovation Show. It reliably predicts broader themes in food manufacturing and products. Then go to the Newtrition X innovation summit to better understand the progress made in product development, nutritional medicine, technology and sales.
The Outlook for 2023
Anuga 2021 successfully restarted conversations and business processes in the food industry with strong numbers and a lot of enthusiasm. Current predictions show that Anuga 2023 will go over these numbers – a sure sign the industry is recovering at a great rate. A lot of lessons have been learned during the pandemic and now Anuga will transition into a hybrid event completely as the Anuga @home digital platform generated a lot of engagement. Attendees have access to lectures, discussions and presentations as part of the congress programme. The Newtrition X and the New Food Conference livestreams proved to be the most popular overall.
We're still waiting on the full programme and new focus themes to be announced. What we do know is that Anuga is set to continue the special formats first introduced in 2021. This would be the "Anuga Clean Label" (special zone for sustainability, natural foods) and "Free From, Health & Functional food" (foods for health-oriented buyers).
Past editions
Anuga 2023
07.10.2023 - 11.10.2023
94%
of exhibitors were from abroad
80%
of visitors were from abroad
Anuga 2021
09.10.2021 - 13.10.2021
169
Represented Countries
244.400
m2 of total event space
92
% of exhibitors were from abroad
76
% of visitors were from abroad
Anuga 2019
05.10.2019 - 09.10.2019
284.000
SQ M of Exhibition Area
ANUGA 2017
07.10.2017 - 11.10.2017
284.000
SQ M of Exhibition Area
ANUGA 2015
10.10.2015 - 14.10.2015
284.000
SQ M of Exhibition Area
How to get to Anuga

On Foot
Cologne Bonn Airport – not advisable
Cologne Central Station – 30 mins via Hohenzollernbrücke

By Car
Cologne Bonn Airport – 20 mins via A559 and Östliche Zubringerstraße/L124
Cologne Central Station – 10 mins via Auenweg

By Public Transport
Cologne Bonn Airport – 30 mins via S19 transport
Cologne Central Station – 10 mins via S-Bahn S6/12/9