Take a Look at Our Blog for Latest News
and Topics About Exhibit Travel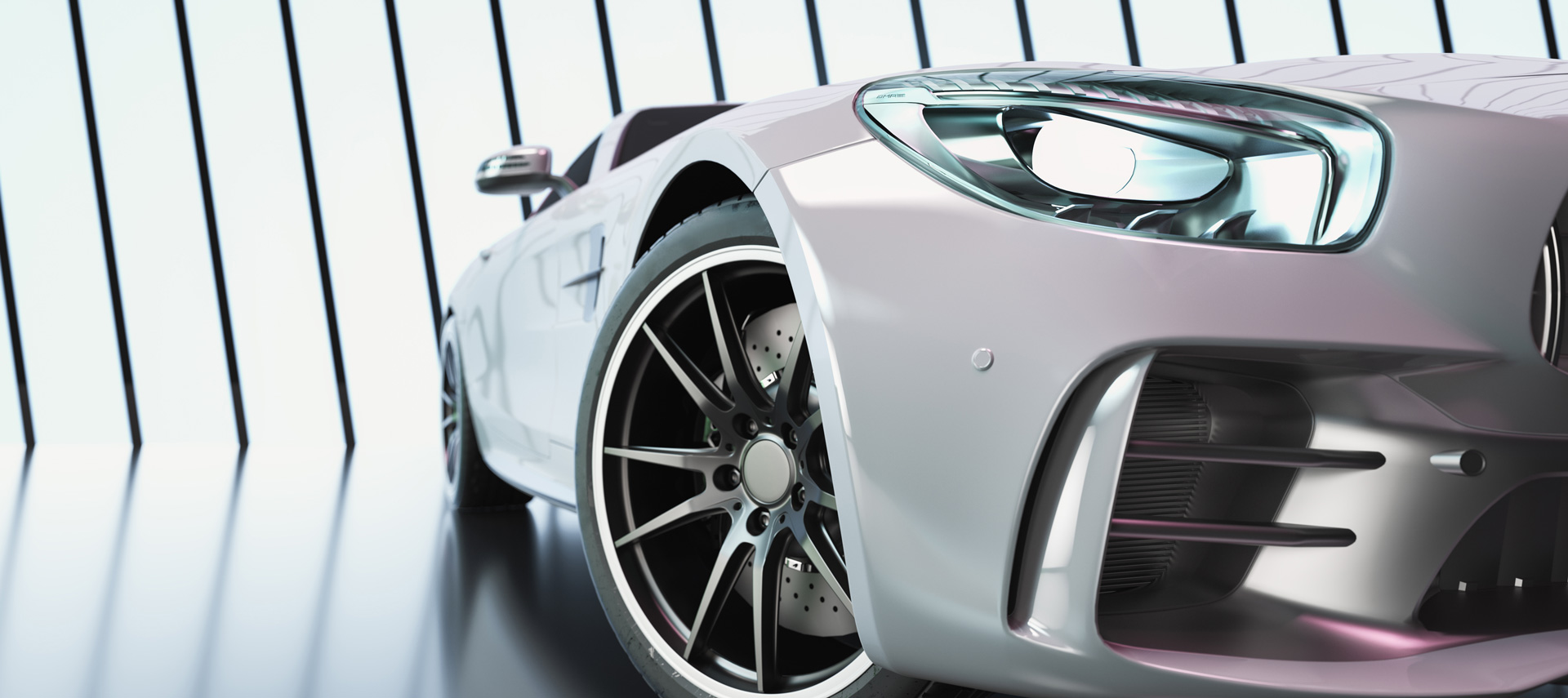 The Automotive Trade Shows You Need to Pay Close Attention to This Coming 2023
29 Sep 2022
As the new year approaches, it's time to cast our eyes towards the future and mark the trade fairs that matter most. We've selected four key automotive and mobility trade shows that give you the rundown of technologies, solutions and concepts. All four events we've selected are heavy hitters in their respective sectors and regions, giving exhibitors opportunities to position their products to a receptive audience of the higher audience.
But what can you expect in the near future? A lot more focus on e-mobility as a way to address concerns in regards to climate change. Connectivity, AI and automation are also transforming the way motorists experience cars and driving in the first place.
Geneva Motor Show 2023: February 14th – 19th
In general, the Geneva Motor Show presents ample opportunities for buyers to look at and purchase accessories and parts for motor cars, alternative powered cars, electric cars, workshop installations and special bodywork motor cars. GIMS 2023, however, is certainly in a league of its own, because it will be held in Doha, Qatar.
The decision wasn't made lightly and "Comité permanent du Salon international de l'automobile de Genève" announced that this temporary move has to do with a lot of factors. President of the foundation, Maurice Turettini has this to say: "Due to the uncertainties in the global economy and geopolitics, as well as the risks related to the development of the pandemic, the organisers have decided to focus exclusively on the planning of the event in Doha in 2023."
How will this impact attendance and participation? We'll have to wait and see. Previous editions have seen over 660,000 international visitors over the course of 11 days drawn to see new models from 178 exhibitors. Of course, only the biggest car companies showcase - Volvo, General Motors, Bentley, Audi, Peugeot, Mercedes Benz, BMW, Toyota, Volkswagen, Mazda, McLaren and Porsche. You get your breath taken away! That's, of course, considering how many exotic cars are being premiered for the first time.
Visitors eagerly await to see who will snatch the Car of the Year award for innovation, design and sheer power. The decision isn't made quickly as 61 members of the jury have a lot of vehicles to inspect and need to be in full agreement with each other. SHIFT Automotive is the definitive forum on mobility and the next generation of cars. Overall, you enjoy lectures and presentations from a variety of high-powered executives and experts, who take the time to chart the future ahead.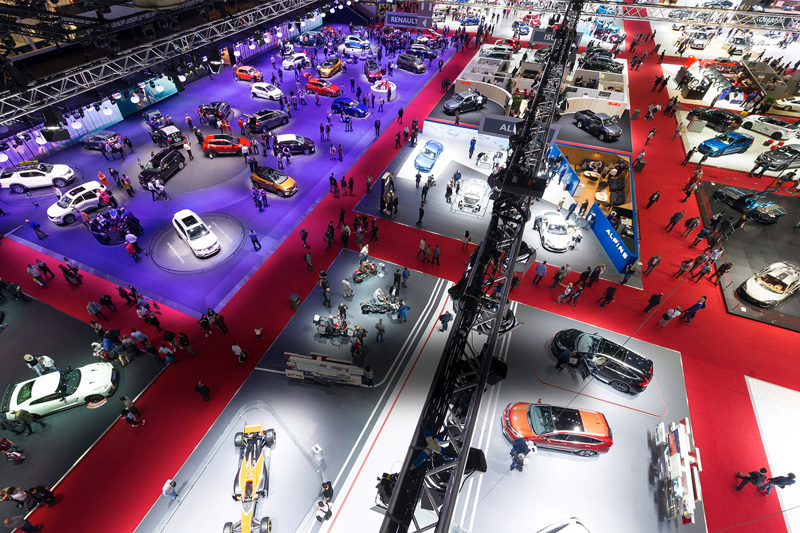 Image: Evo
Automechanika Istanbul: June 8th – June 11th
Automechanika Istanbul is known as the natural bridge between North Africa, the Middle East and Europe when it comes to the automotive aftermarket. The Automechanika brand is immediately a stamp of approval, and you know you can find the relevant buyers for your particular sector. The trade show has a wide product spectrum – workshop equipment, tuning, car washes, electronics, automotive parts, accessories, maintenance, lacquers, disinfections, care products, environment protection and related services.
Attendance stays quite high even with the pandemic. The most recent live edition saw more than 48,000 trade visitors fill the halls of the Tüyap Fair Convention and Congress Center. The level of internationality is undeniable with 141 countries represented. This edition 825 exhibitors took part and had a booth at Automechanika Istanbul.
It's all about learning and staying on top of massive new trends. Organisers updated the format to feature a new special show that's called "E-mobility and Future Technologies". Part technology showcase and part B2B platform, the show is the best way to introduce new products, equipment and solutions to the correct buyers and investors.
When it comes to practical skills, the Automechanika Academy has you covered! Sign up for the many informative and interactive seminars, workshops and trainings under the tutelage of domestic and international expert speakers.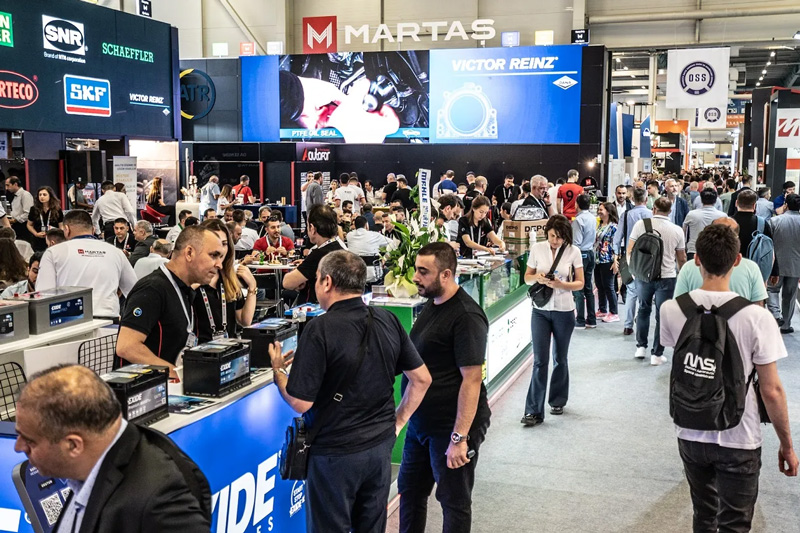 Image: Milesanddrives
EUROBIKE 2023: June 21st – 25th
EUROBIKE is one of the foundational trade fairs for bicycles and bike culture. It's where you get a chance to explore BMX, bicycle models, electric bikes, mountain biking, tools and accessories, protective gear, cycling clothing and repair equipment. EUROBIKE has already entered into a new chapter of its life with a historic move from its birthplace in Friedrichshafen, Germany to the much bigger Messe Frankfurt in Frankfurt.
This has paid off immediately since EUROBIKE 2022 brought in 33,780 trade visitors during the trade days and 27,370 bicycle enthusiasts on the weekend. Over 1500 international exhibitors had a booth at the trade fair. It's a definite sign of things to come and now you should be excited for EUROBIKE 2023, which will coincide in part with the National Cycling Congress scheduled for June 20th – 21st. The combination of the congress as a starter event that transitions into EUROBIKE guarantees a steady stream of enthusiasts and professionals, who want full immersion.
The bicycle boom continues, but how can we make cycling even more appealing? Organised by the Federal Ministry for Digital and Transport and the Hessian Ministry of Economics, Energy, Transport and Housing, Germany's flagship cycling trade congress, the National Cycling Congress, will take place in 2023 in Hesse on June 20 and 21 just before Eurobike. The date for the 31st Eurobike has already been set for June 21 to 25, 2023 at Messe Frankfurt.
Federal Minister Volker Wissing tells you all you need to know about the decision: "Next year we are going to combine two major dates for the cycling community in Germany and therefore create more and better opportunities for an exchange between professionals, cycling enthusiasts and policymakers. My goal is to have us all pulling together at our National Cycling Congress to make it easier for people to choose sustainable modes of transport."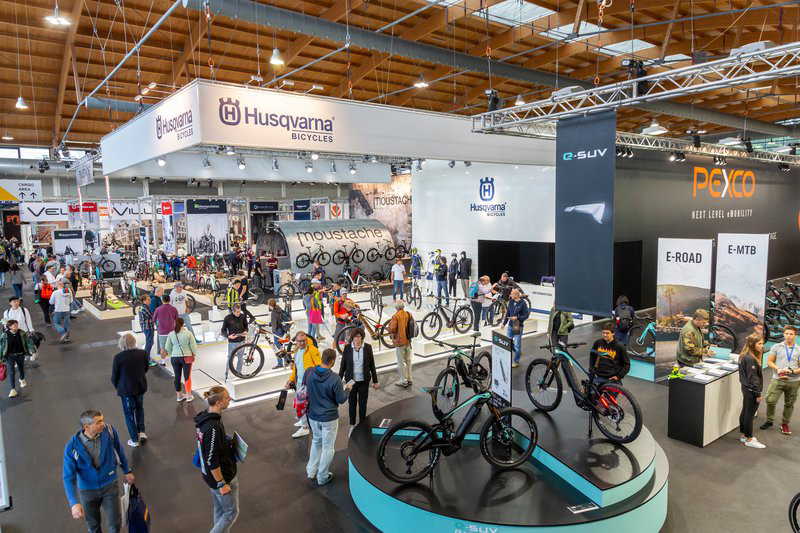 Image: Bikebiz
IAA Mobility 2023: September 5th – 10th
Over in Munich, we have IAA Mobility to look forward to in regards to the whole product lineup for the automotive industry at large. The trade show has never stopped growing and reinventing itself. First it was expanding its product portfolio to include automotive engineering and alternative mobility solutions. Most recently this has meant a departure from its traditional home in Frankfurt to Munich, which proved to be the right choice.
IAA Mobility 2022 outdid itself by getting 400,000 participants from 95 countries all coming to Messe München to experience the very best from 744 exhibitors. The edition was truly massive and inspiring. Organisers took this success to heart as a blueprint for the 2023 edition, which will be bigger, better and bolder.
Witness the true face of modern mobility in all its variation at the IAA MOBILITY Conference. In addition to the exciting discussions and lectures, exhibitors had the opportunity to hold over 100 premiers ranging from models to concepts and solutions. The driving forces behind programming were climate neutrality and digitization. IAA Mobility is big business so it makes sense that only household names and industry leaders are involved with the brand. You'll encounter PwC, Google, Facebook, IBM, Here Technology, Team Viewer, CCPIT Shanghai, Siemens, Seven.One Sports, Dolby, Hays, Accenture, Capgemini, TikTok, YouTube, Motorsport Network, Bloomberg and Amazon Web Services.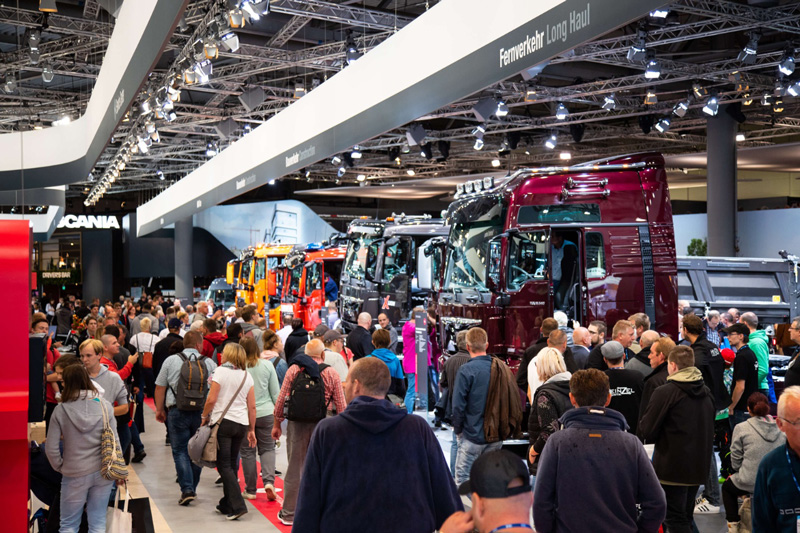 Image: IAA
GET A FREE QUOTE
Looking for a hotel accommodation for particular trade show or exhibition.
Send us a general enquiry and we will find the best options for you