EUROBIKE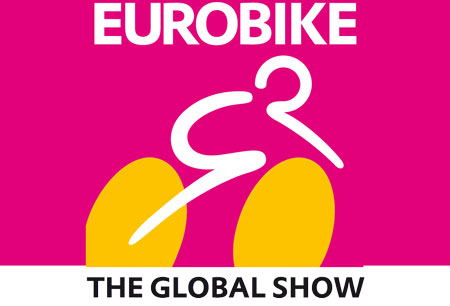 EUROBIKE
Germany , Frankfurt am Main
Covid-19 Event Update
Cycling professionals and buyers can look forward to EUROBIKE 2022 from July 13th until July 17th at Messe Frankfurt. The exhibition grounds will follow the latest COVID-19 safety protocols. This will include the mandatory wearing of masks in indoor spaces. Additionally, the venue will have the 3G entry regulation in place. Attendees must show proof that they do not have a COVID-19 infection that is still active. This regulation applies to visitors, exhibitors, service providers, media professionals, and staff members. Attendees can provide one of three acceptable document options. The options include immunisation passports, confirmation of recovery, and negative test certificates.
A Brief Overview of EUROBIKE
EUROBIKE celebrates bike culture and cycling as a lifestyle, all the while launching the hottest trends in the bike industry from bicycle models to accessories and maintenance tools. It's a vibrant global trade show that introduces your brand and wares to an eager audience that's ready to buy, so you don't want to miss out on the opportunity to exhibit at Friedrichshafen, Germany in early September!
GETA ltd creates a custom hotel accommodation experience for EUROBIKE that's created with you in mind and no one else. Book hotels in Friedrichshafen based on your preference and budget without worrying about all the choices available. We narrow the selection to a single hotel booking online you find irresistible whether you wish to be close to Messe Friedrichshafen or prefer the city centre. We provide you with options!
Why Your Visit Is Worth It
An incredible marketplace for you to boost sales leads? What's not to love about EUROBIKE as an event, but if you're hesitant about exhibiting, let us show you what you'd be missing out and trust us there's a lot going on at the trade show. Such as:
1400+ international exhibitors came from 48 countries;
37,300+ international visitors made the trip from 96 countries;
1200+ media representatives reported on proceedings for 35 countries.
It's a platform not to be missed!
Industry Relevance
EUROBIKE has been the centre for bicycle trends and innovations between America, Europe and Asia for the past three decades. The trade show was originally founded in 1991 and it's been a hit for Friedrichshafen, Germany ever since with editions rolling regularly every single year. Today, it's a massive juggernaut that gathers together close to 40,000 people – all professionals from every level in the industry. The product portfolio is extensive and you'll see booths for BMX, bicycle models, electric bikes, mountain biking, tools and accessories, protective gear, cycling clothing as well as repair equipment. Product displays come with product demonstrations where you'll see all two-wheeler categories in action!
Who Are You Going to Meet?
In terms of geography, EUROBIKE has an impressive breakdown. The strongest numbers come from Germany, which is not surprising as its role as host country. You also have representation from neighboring and other European countries like Italy, Finland, France, Great Britain, Austria, Denmark and Sweden. Though there is also presence from distant destinations like Hong Kong, China, the Canary Islands, Canada, Australia, Singapore, Thailand, Shi Lanka and South Korea. In terms of professional background, the situation is ever so colorful and this is due to the excellent programming opportunities from special features focused on eMobility and lectures as part of the EUROBIKE ACADEMY to the DEMO AREA and EUROBIKE AWARD!
Past Editions
2021 edition
Attendance levels at Eurobike 2021 exceeded organiser expectations. The fair which took place as a face-to-face event received 18,779 trade visitors and 13,424 bike fans. Many of the attendees opted to travel in person for the event from abroad, despite the travel restrictions. A total of 68 countries attended the face-to-face event. This shows the importance of face-to-face events for the bike industry.
Past editions
EUROBIKE 2021
01.09.2021 - 04.09.2021
246
Product submissions for the Eurobike Awards
7
Gold Eurobike Award Winners
6
Start-up Eurobike Award Winners
1000
Test Products in the Demo Area
EUROBIKE 2020
24.11.2020 - 26.11.2020
Cancelled because of COVID-19
EUROBIKE 2019
04.09.2019 - 07.09.2019
98,000
SQ M of Exhibition Area
EUROBIKE 2018
08.07.2018 - 10.07.2018
98,000
SQ M of Exhibition Area
EUROBIKE 2017
30.08.2017 - 02.09.2017
98,000
SQ M of Exhibition Area
How to get to EUROBIKE

On Foot
From Hauptbahnhof - 20 min
From Fnakfurt Aiport - 35 min with a bike

By Car
From Frankfurt Main Station - 10 min
From Frankfurt Airport - 20 min

By Public Transport
From HBF S-Bahns with numbers 3, 4, 5 or 6 will all get you to Messe Frankfurt for 11 min
From Frankfurt Airport with ICE, S8 or S9 for 35 min to HBF and then S3, S4, S5 or S6 for 11 min
Hotels
Venue