Take a Look at Our Blog for Latest News
and Topics About Exhibit Travel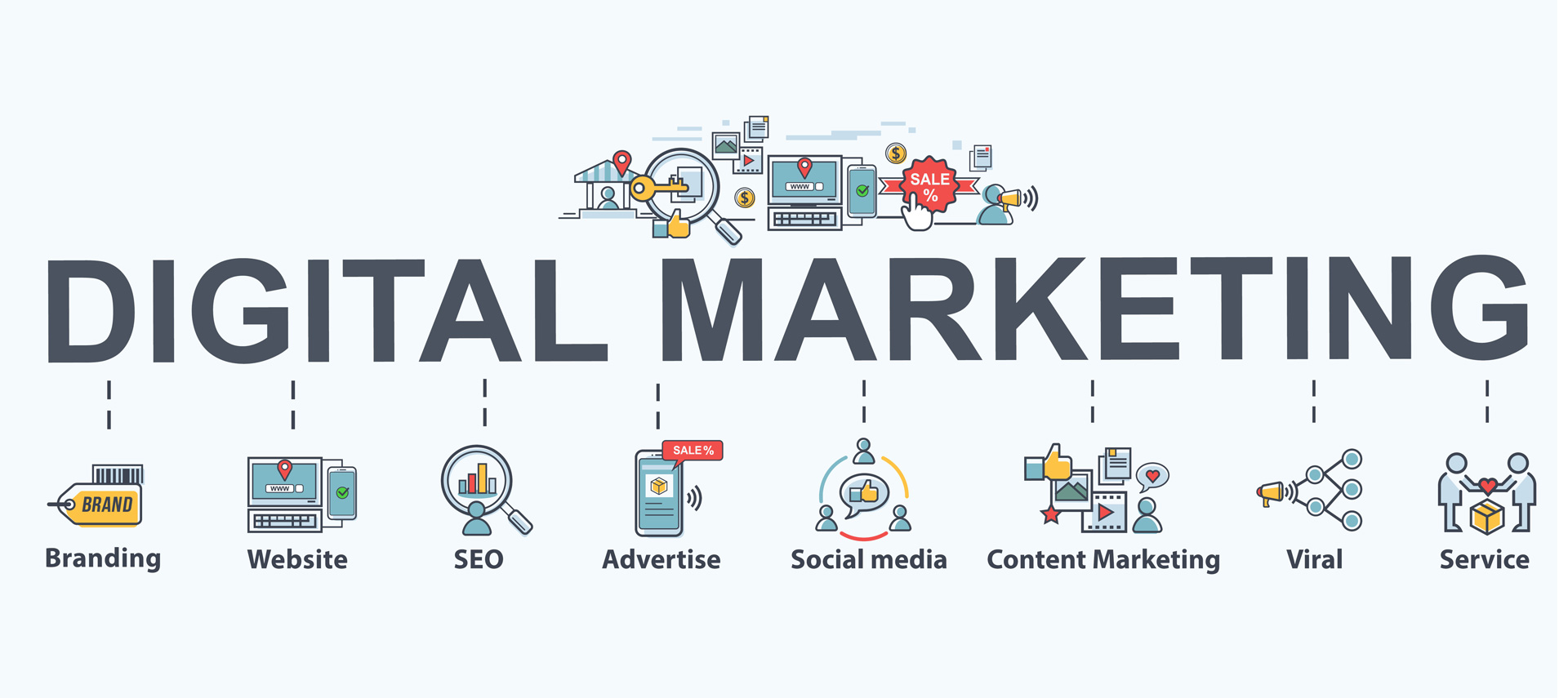 Once Again the Entire Digital Industry Met in Person at DMEXCO 2022 – A Detailed Look
28 Sep 2022
DMEXCO 2022 – A Barometer for the Global Digital Industry
If there's anything the pandemic showed us, it's how the Internet and digital businesses helped a great many in surviving the pandemic. In many cases even thriving due to starting their own online business. The digital industry charged ahead at warp speed, and we're still seeing just how far the new status quo will take us.
DMEXCO is the go-to trade show for professionals involved in the digital economy industry to get a complete overview of what's happening in digitalisation, AI and connectivity. It's essential to companies looking to place themselves firmly in the industry, and the trade show is a big hit at Koelnmesse in Cologne, Germany. Yahoo, Google, Pinterest, Snap, SAP, Shopware and Digital Pixelpark regularly make an appearance as exhibitors and also participants in the information programme.
DMEXCO 2022 killed it when it comes to the people who attended:
560 partners had an exhibition booth
41,500 digital professionals filled out the exhibition halls
Image: DMEXCO
DMEXCO – A Collision of Worlds
The great resounding strength of DMEXCO is its devotion to every relevant sector of the digital industry. The trade show is where worlds collide and this is best seen in the 2022 edition, which has new topic areas as well as a whole new hall plan that allows visitors to find their way around DMEXCO easily. This is done through the four distinct worlds, which group together exhibitors by their specific line of work and expertise. Exhibitors benefit from this change with the increase in targeted visitors coming to their exhibition booth.
Each DMEXCO World is dedicated to a specific digital industry vertical, and creates an immersive experience thanks to an organised expo area, an integrated conference stage and a networking area. Here are the four worlds:
The World of Agencies. Whatever agency you are, this is where you belong. The optimal space to raise your brand visibility, connect with peers, introduce yourself to correct buyers and take away as much knowledge and information from the Agency Stage.
The World of E-Commerce. E-commerce is one of the few industries, which received a complete boost during the pandemic. This area does its best to represent all developments in the e-commerce ecosystem along with special networking and a dynamic conference.
The World of Media. A detailed showcase of the entire digital media landscape, and emerging trends. This is the playground for leading marketers, media companies, data and targeting experts.
The World of Tech. It's the area that receives the most attention as it's where all buzzwords live – VR/AR, 5G & Connectivity, Blockchain & Web3, Cryptocurrencies & NFT, Metaverse, Cybersecurity and Cloud Computing. This is where you're able to not just hear about, but experience the full breadth of possibilities.
All four corners of the digital economy industry collide and guarantee a lot of opportunities for cross-sector procurement as you rub shoulders with all kinds of digital professionals. Of course, there are agencies, marketers, advertisers, innovators, investors and engineers.
Speaking of web3
Organisers never sleep when it comes to technological innovations. The show always finds new ways to adapt to the changing landscape.
You see this clearly in the w3.vision X DMEXCO 2022 event. What is it? The new face of digital business. We're clearly all talking about web3, but what about experiencing it? What about getting to know the experts at the forefront of such innovations.
In short, sign up and dip your toes into the virtual lands of the Metaverse. Experience the future right now, network and hear from celebrated guests. Speakers at the 2022 event include Thomas Hessler (Crypto Expert & Co-Founder at Zanox & UFOstart AG), Jürgen Alker (Head of NFT Studio at Highsnobiety), Dajana Eder (Co-Founder at wom3n.DAO) and Tim Walther (Metaverse & NFT at Volkswagen Group).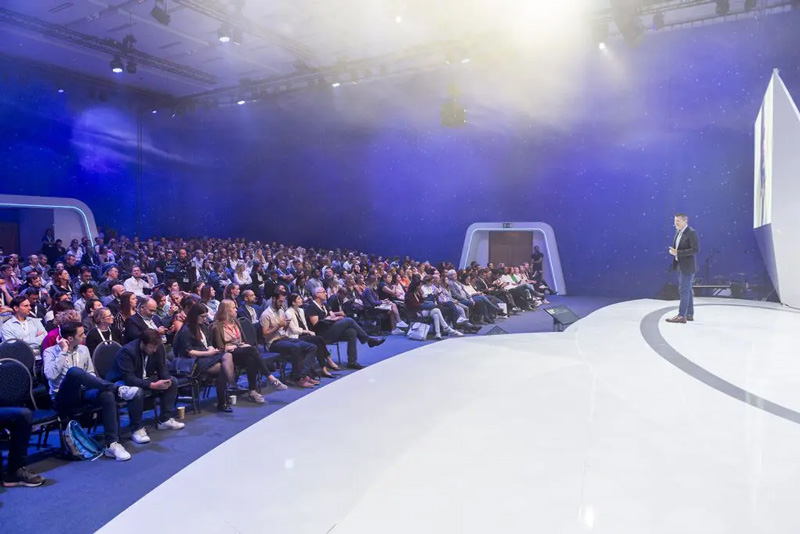 Image: DMEXCO
DMEXCO – A Fountain of Expertise & Inspiration
As much as DMEXCO is known for its advantages as a B2B procurement platform, the trade show puts together a conference that has yet to find an equivalent around the world. The 2022 edition even saw new expansion. Now there are a total of 14 stages (2 stages are brand new), which then resulted in a stream of lectures, talks and presentations by a total of 770 speakers. It's the place to share perspectives, point towards new opportunities and make groundbreaking announcements. You never really know what's going to happen at any given time! That's the beauty of it.
So what does the conference look like?
For starters, the big ticket events that draw the larger crowds are delegated to the two main stages – Red and Blue. The Red Stage covers a lot of information and news regarding business, media and marketing, while the Blue Stage leans onto the more technological side of things. Here you'll hear a lot about innovations and advancements in the tools and solutions that make the digital economy possible.
The more specialised events are covered in smaller stages, which are usually located in the World areas of the exhibition space. Aside from lectures and presentations, the conference has a lineup of masterclasses. Top experts take the lead to teach you practical skills based on new technologies and practices, as well as deliver case studies and interactive product tests. Really sink your teeth into the material and gain a fresh perspective on your corner of the industry.
So is it worth it?
100%. You definitely can't do better than the names that attend the conference. Hear what Matt Brittin (President, Google EMEA at Google), Sir Martin Sorrell (CEO & Founder at S4 Capital and WPP), Maurine Alma (Chief Marketing Officer at Just Eat takeaway.com) and Dr. Karsten Wildberger (CEO at MediaMarktSaturn Retail Group) have to say. Organisers report that visitors find the conference useful and are very satisfied with the speakers who attend.
In closing, DMEXCO is the very beating heart of the digital economy. As more and more of daily life and activity is digitised, the more this trade show will continue to gain value and popularity.
GET A FREE QUOTE
Looking for a hotel accommodation for particular trade show or exhibition.
Send us a general enquiry and we will find the best options for you