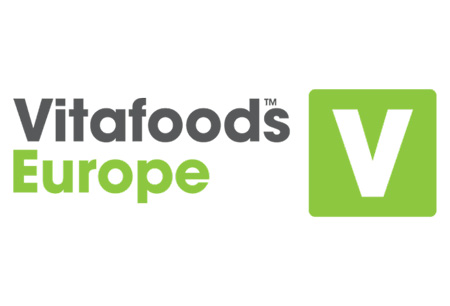 Vitafoods Europe & Finished Products Expo
Genève, Switzerland
Book Hotel Online for Vitafoods Europe & Finished Products Expo
Book Now
Event Update
The 2024 edition of Vitafoods Europe will be a hybrid event. The in-person aspect will be hosted at the Palexpo in Geneva, Switzerland from 14.05.2024 to 16.05.2024 while the official website will host the online aspect. Because of the country lifting its pandemic restrictions, the venue will not feature strict Covid-19 safety measures such as the 3G entry policy. Participants will be encouraged to follow guidelines such as performing regular hand sanitation. They should note that they will not be required to show 3G entry documents upon arrival in Switzerland.

A Brief Overview of Vitafoods Europe & Finished Products Expo
Vitafoods Europe & Finished Products Expo is the leading international trade fair for the nutraceutical ingredients sector and a chief dietary supplements event, which amasses quite the selection of exhibitors from all over the world. Geneva, Switzerland, becomes the stage where the most refined raw materials are exhibited to an audience that's interested in purchases and has a strong international presence. The perfect launch pad for your brand!
Have you bought tickets for Vitafoods Europe? Now comes the time to think about where to stay in Geneva. GETA ltd provides accommodation for trade fairs across the entire world and has a big database of hotels, hostels and apartments in the city. Tell us what you're looking for and how large your budget is. We'll handle the rest and keep your hotel booking within budget. Have first pick from top hotels near the PALEXPO before anyone else. You can be done with reservations within the same day. GETA ltd expands its services to cover every travel need.
Why Your Visit Is Worth It
Do you need some hard data to make up your mind whether to invest in a stand at Vitafoods Europe & Finished Products Expo? We're more than happy to provide you with the numbers from the last edition, which took place amidst the pandemic. As you can see, attendance remains consistent with pre-pandemic editions. That's proof enough to consider Vitafoods Europe as your go-to destination for dietary supplements and ingredients. Here are the highlights:
658+ international exhibitors showcased at the event;
22,000+ international trade visitors from 126 countries made the trip.
Industry Relevance
Vitafoods Europe & Finished Products Expo currently ranks as a top tier event aimed at the dietary supplements and ingredients industry. The trade fair has always been about pioneering science and market trends as well as operating as the largest marketplace in the entire world. Vitafoods Europe is the annual meetup between manufacturers, buyers and experts in the field that's been going on strong since 1997. Running at PALEXPO in Geneva, Vitafoods Europe & Finished Products Expo presents you with the full value chain in four themed areas: ingredients and raw materials, branded finished products, contract manufacturing and private label, services, and equipment.
The product portfolio is quite extensive as you get access to everything from chemicals, enzymes and food technology to algae, alkaloids, flavours and phyto-extracts. Nowhere else will get such an in-depth overview of the industry as a whole. Plus, Vitafoods Europe continues to evolve and now embraces the spirit of sustainability. The fair's environmental impact has been severely reduced via the use of local suppliers, renewable energy, recycled materials and waste reduction initiatives.
Who Are You Going to Meet?
As an exhibitor, the most important question is who are you going to be doing business with, and the answer is satisfying. Vitafoods Europe & Finished Products Expo draws in the attention from numerous industries such as dietary supplements, functional food and beverages, general food and beverages, pharmaceuticals, and natural and herbal medicine. That's sufficient variety to diversify your revenue streams with enough high-value contacts.
The trade fair is only open to professionals, and they come from all links in the supply chain. There are manufacturers, purchasers, suppliers, distributors, importers and exporters, wholesalers, food experts, researchers, procurement specialists, retailers, and scientists. Plus, you also benefit from a high level of internationality when it comes to visitors. Tap into the full potential of the European market with visitors from France, Switzerland, Italy, Germany, Spain, the United Kingdom, the Netherlands and Poland. Exhibitors also have direct access to the large North American market in the face of the United States.
As an exhibitor, you're in good company with brands such as zooca, Lonza, DSM, LEHVOSS, EVONIK and Labomar Group. It's key to mention just how far-reaching Vitafoods Europe is when it comes to countries of origin for its exhibitors. Exhibitors travel from near and far to display and launch their products. We're talking Brazil, France, Austria, Canada, Chile, Colombia, Finland, Norway, Thailand and Japan.
Additional Value of Attending
Learn from the best experts, doctors and researchers in the world at the four Live Stages that have regular programming for three whole days. You'll hear all about the new research in ingredient development and the effects of nutrition and dietary changes on mental health. That's only a small taste of what awaits you! Since we're talking about taste, we should mention the Tasting Centre – a show area dedicated to fresh, inventive retail-ready foods and beverages that open up brand new horizons. As a taster, you'll meet the next generation of food products with your taste buds.
Exhibitors have many tools and resources at their disposal to reach their target audience. For new companies that have yet to build a name for themselves, there's the start-up area, which appeals to buyers looking to discover cutting-edge ingredients, technologies, services, and finished products. Plus, there are the Innovation Tours that help you establish contact with potential business partners and investors. The tours are available ahead of the live event dates, which gives you a lot of time to schedule meetings. Exhibitors can have visitors come to their stand in person or connect with them over the Internet.
Past editions
Vitafoods Europe & Finished Products Expo 2023
09.05.2023 - 11.05.2023
Vitafoods Europe & Finished Products Expo 2022
10.05.2022 - 12.05.2022
100
Newcomer and return companies
Vitafoods Europe & Finished Products Expo 2021
05.10.2021 - 07.10.2021
Vitafoods Europe & Finished Products Expo 2020
01.09.2020 - 03.09.2020
Cancelled because of COVID 19
Vitafoods Europe & Finished Products Expo 2019
07.05.2019 - 09.05.2019
How to get to Vitafoods Europe & Finished Products Expo

On Foot
from Gare de Genève (central train station - Place de Cornavin 7) = 50 min (3.8 km)
from Genève Aéroport = 11 min walk (850 m)

By Car
from Gare de Genève (central train station - Place de Cornavin 7) = 13 min (5.5. km)
from Genève Aéroport = 1 min (900 m)

By Public Transport
from Gare Cornavin take bus 5F for 10 stops (15 min) to Grand Saconnex, Place station. from there you have additional 9 min walk to the Palexpo