Vitafoods Europe & Finished Products Expo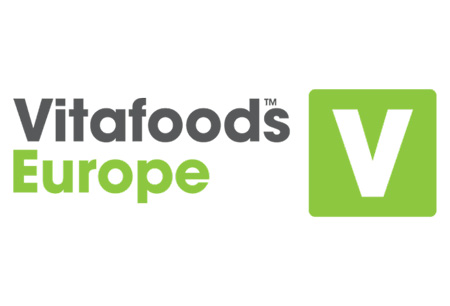 Vitafoods Europe & Finished Products Expo
Switzerland , Genève
Book Online for Vitafoods Europe & Finished Products Expo
Book Now
Covid-19 Event Update
The 2022 edition of Vitafoods Europe will be a hybrid event. The in-person portion will be housed at the Palexpo in Geneva, Switzerland from May 10th to May 12th. The Palexpo will have stringent COVID-19 health and safety measures in place. These will include a 3G entry policy. Attendants must present recovery, vaccination, or negative test certificates before entry. Meanwhile, the online portion will run concurrently from May 2nd to May 13th.
A Brief Overview of Vitafoods Europe & Finished Products Expo
Vitafoods Europe & Finished Products Expo is the leading international trade fair for the nutraceutical ingredients sector and a chief dietary supplements event, which amasses quite the selection of exhibitors from all over the world. Geneva, Switzerland, becomes the stage where the most refined raw materials are exhibited to an audience that's interested in purchases and has a strong international presence. The perfect launchpad for your brand!
GETA ltd has assisted on many business trips, and we know all the ropes behind making the ideal hotel reservation for Vitafoods Europe & Finished Products Expo. We work with a high number of hotels and guest houses with locations everywhere in the city, and we can satisfy any budget. Come to us for hotels close to PALEXPO and sufficient connections to local public transport. We're even going to provide you with the most efficient travel routes while you're there.
Why Your Visit Is Worth It
Do you need some hard data to make up your mind whether to invest in a stand at Vitafoods Europe & Finished Products Expo? We're more than happy to oblige with the latest numbers from the last edition, which prove why this trade fair is the right move for your brand. Check it out:
1200+ international exhibitors showcased at the event;
22,000+ international trade visitors from 110+ countries made the trip.
Industry Relevance
Vitafoods Europe & Finished Products Expo currently ranks in the top tier of events aimed at dietary supplements and ingredients, and healthy living. The trade fair has always been about pioneering science and market trends, and not just a procurement platform, but it succeeds at being both with flying colours. The event's an annual meetup between manufacturers, buyers, and experts in the field that's been going on since 1997 and taking place at the PALEXPO in Geneva. Vitafoods Europe & Finished Products Expo presents you with the full value chain in themed areas: ingredients and raw materials, branded finished products, contract manufacturing and private label, services, and equipment. As far as what products exactly are on display – algae, alkaloids, chemicals, enzymes, flavours, food technology, phyto-extracts and that's only scratching the surface.
Who Are You Going to Meet?
As an exhibitor, the most important question is who are you going to be doing business with, and the answer is satisfying. Vitafoods Europe & Finished Products Expo draws in the attention from numerous industries such as dietary supplements, functional food and beverages, general food and beverages, pharmaceuticals, and natural and herbal medicine. That's sufficient variety to diversify your revenue streams with enough high-value contacts. The trade fair is only open to professionals, and they come from all links in the supply chain. There are manufacturers, purchasers, suppliers, distributors, importers and exporters, wholesalers, food experts, researchers, procurement specialists, retailers, and scientists.
Past Editions
2021 Edition
The Vitafoods 2021 Edition was a hybrid event. There were two parts to the edition. The two components were a live exhibition and a digital platform. The face-to-face portion of the event took place at the Palexpo in Geneva, Switzerland, between October 5, 2021, and October 7, 2021. Between 4.10.2021 and 8.10.2021, the event's digital component took place. Around 580 exhibitors participated in this edition.
Past editions
Vitafoods Europe & Finished Products Expo 2021
05.10.2021 - 07.10.2021
Vitafoods Europe & Finished Products Expo 2020
01.09.2020 - 03.09.2020
Cancelled because of COVID 19
Vitafoods Europe & Finished Products Expo 2019
07.05.2019 - 09.05.2019
Vitafoods Europe & Finished Products Expo 2018
15.05.2018 - 17.05.2018
How to get to Vitafoods Europe & Finished Products Expo

On Foot
from Gare de Genève (central train station - Place de Cornavin 7) = 50 min (3.8 km)
from Genève Aéroport = 11 min walk (850 m)

By Car
from Gare de Genève (central train station - Place de Cornavin 7) = 13 min (5.5. km)
from Genève Aéroport = 1 min (900 m)

By Public Transport
from Gare Cornavin take bus 5F for 10 stops (15 min) to Grand Saconnex, Place station. from there you have additional 9 min walk to the Palexpo
Hotels
Venue