ProWein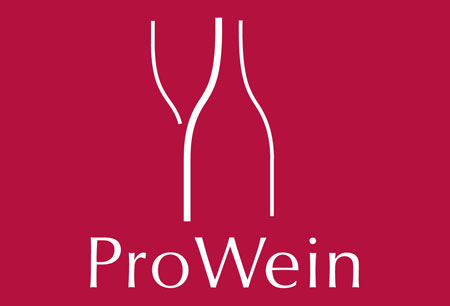 ProWein
Germany, Düsseldorf
!!! Important !!! The 2020 edition of ProWein has been officially cancelled by the organisers due to coronavirus. NEW dates are announced: 21. - 23. March 2021
A Brief Overview of ProWein
ProWein assumes the stage in Dusseldorf, Germany to showcase the best wines and spirits from around the world as well as showcase best practices and technical innovations in viticulture. The international exhibition ranks high on the list for both manufacturers and buyers in the gastronomy sector and remains a powerful procurement platform. If you wish to gain visibility on a large scale, then this is the event to head over to at the start of the year.
GETA ltd locates the best hotel accommodation for ProWein based on your specific needs, taste and travel budget. What we deliver every single time is the best value whether you're restricted in terms of pricing or have freedom to look into upscale hotels. Thanks to a decade of experience in the business travel sector, we're able to find the best hotel deals quickly for groups of all sizes and we always make sure that you're well-connected to public transport for a quick ride to the Messe Dusseldorf!
Why Your Visit Is Worth It
There really is no need to hesitate about exhibiting at ProWein, because the numbers speak for themselves and do so very loudly. As an exhibitor, you tap into an incredible market with vast opportunities to grow and reach buyers. Have a look at the turnout from last edition:
6800+ international exhibitors from 60+ countries showcased at the event;
60,000+ international trade visitors from 140+ made the trip;
132,000+ square metres of exhibition space used.
Industry Relevance
ProWein was created in 1994 as a way to rival existing wine fairs in Europe – VINEXPO in the city of Bordeaux and VINITALY in Verona. Over the course of 25 years, the annual exhibition has more than succeeded in this goal as the brand has managed to launch successful satellite events in Shanghai and Singapore. The main feature of ProWein is, of course, the wines and spirits on offer to purchase and the many tastings that supplement the buying experience. However, what is a contributing factor to the exhibition's current success is the additional focus on related products such as jewellery bottles, decorative caps, gift boxes, glasses, inventory management systems, bar utensils, barware, POS systems, pouring aids and much more.
Who Are You Going to Meet?
ProWein wouldn't be as well regarded as it is now, if it didn't feature the biggest wine regions in its exhibitor roster – Italy and France, which are the two countries with the large representations of vintages and fields. Of course, there's Germany, Austria, Spain and Portugal that are also very heavily present in the discourse. But you needn't think it's only European regions. There are 600 exhibitors that come from outside Europe and fully complete the contemporary snapshot of the industry. Trade visitors come from retail, export, trade, restaurant and catering sectors from all over the world. Germany, France, Italy, Great Britain and the Benelux comprise the biggest trade contingents at the exhibition!
Turn All Business Travel Into a Holiday
with a Team That Understands
What You Need