Mobile World Congress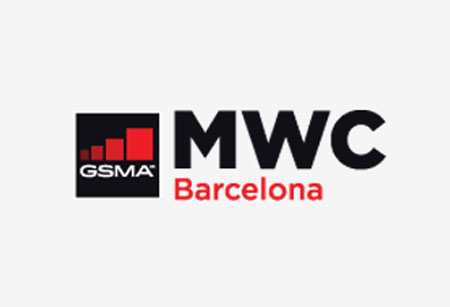 Mobile World Congress
Spain , Barcelona
Book Online for Mobile World Congress
Book Now
Mobile World Congress 2022 will take place between February 28th and March 3rd. The venue of choice is the Fira Barcelona Gran Via in Barcelona, Spain. Organisers have assured that the latest COVID-19 health and safety measures will be implemented. This will include safety precautions such as a strict 3G entry policy and social distance rules.
A Brief Overview of Mobile World Congress
What will the future of mobile communication and the mobile industry bring? Come to find out at the top international congress on the subject – Mobile World Congress. The event is all about innovations and you'll see an impressive line-up of developers that debut their cutting-edge, products and concepts during a packed program in Barcelona, Spain. It's a fast-paced ride and the perfect platform to generate media attention for your own digital creation.
GETA ltd specializes in professional accommodation for business travel and can assist you in the location of the best hotels for Mobile World Congress. We operate with an extensive array of hotels in Barcelona and can accommodate any budget. Your hotel booking online cuts down on overall expenses and always has access to efficient public transport. If you request any additional support, we can even point you to the quickest routes to Fira de Barcelona.
Why Your Visit Is Worth It
Mobile World Congress is good for business on several levels. It's a fully international event so that gives you opportunities to position yourself in new regions, and the exhibition is just plain massive. You'll be surrounded with thousands of potential buyers. Look at the data:
2700+ international exhibitors showcased at the event;
107,000+ international trade visitors from 120 countries made the trip;
120,000+ square metres of exhibition space used.
Industry Relevance
Mobile World Congress has been in operation for over 30 years (the first edition was held in 1987), but until the annual exhibition acquired its current branding and location in Barcelona, it took decades. Initially, the exhibition went under the name of 3GSM World and was held in Cannes until it grew in size and rebranded in the 2000s. Now, Mobile World Congress continues to grow not just in size and internationality, but also in scope as well. The product portfolio now goes beyond mobile technology, even though it still remains in the title, and includes immersive content, AI and automation alongside connectivity, digital wellness, trust, and security. Other than to position your products, the exhibition also provides an excellent support program in keynote speeches and panel discussions.
Who Are You Going to Meet?
Google, Huawei, KT, Sierra Wireless, Turkcell/Lifecell, and T-Mobile attend the fair. So do Ericsson, Samsung, Nokia, and Telefonica. Because of the presence of such major corporations, exhibiting at the Mobile World Congress is quite worthwhile. Also, attendees can receive high recognition during the high-profile Global Mobile Awards ceremony. The conference program guarantees that the exhibition will be populated by top-notch influencers and experts in the industry. You are certainly interested in your potential to conduct business, and we are happy to say that you're in a great position to win big. Roughly 60% of all trade visitors are senior-level executives with purchasing power.
Past Editions
2021
Mobile World Congress 2021 event occurred at the Barcelona - Gran Via as a hybrid event. The edition featured a digital platform. It also included a live exhibition at Barcelona - Gran Via. The hosting site included strict coronavirus safety measures. Among the included protocols was the mandatory wearing of masks. MWC21 received more than 20,000 in-person visitors and around 100,000 digital users. The fair furthermore featured over 1000 exhibitors and partners. Among the participants were 1,500 C-Suite executives and CEOs. They also included over 650 government officials, policymakers, regulators, and industry leaders. Over 1000 broadcasters and sponsors attended MWC21.
Past editions
Mobile World Congress 2021
28.06.2021 - 01.07.2021
Mobile World Congress 2020
24.02.2020 - 27.02.2020
Cancelled because of COVID 19
Mobile World Congress 2019
25.02.2019 - 28.02.2019
120,000
SQ M of Exhibition Area
MOBILE WORLD CONGRESS 2018
26.02.2018 - 01.03.2018
120,000
SQ M of Exhibition Area
MOBILE WORLD CONGRESS 2017
27.02.2017 - 02.03.2017
120,000
SQ M of Exhibition Area
How to get to Mobile World Congress

On Foot
from Barcelona-Sants Station is 41 min walking

By Car
from Barcelona-Sants Station = 12 min of a car drive (4.5 km)
from Josep Tarradellas Barcelona-El Prat Airport = 11 min drive (9.8km)

By Public Transport
from Sants Estació Station take Metro nr L5 for 3 stops to Collblanc station and change to L9S for another 3 stops to Europa (Fira) from where you need to walk another 6 min to reach your travel point. All of this will take you 20 min.
from Josep Tarradellas Barcelona-El Prat Airport take bus nr 46 to Pl Europa Station from where you need to walk aditional 450m. This jurney will take you 20 min.
Hotels
Venue