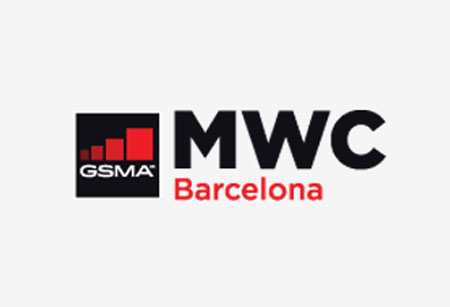 Mobile World Congress
Barcelona, Spain
Book Hotel Online for Mobile World Congress
Book Now
Event Update
Mobile World Congress 2024 will take place between 26.02.2024 and 29.02.2024. The venue of choice is the Fira Barcelona Gran Via in Barcelona, Spain. Organisers have stated that the latest COVID-19 health and safety measures will not be implemented. This is due to Spain removing its pandemic-related restrictions, including the travel limitations.

A Brief Overview of Mobile World Congress
What will the future of mobile communication and the mobile industry bring? Come to find out at the top international congress on the subject – Mobile World Congress. The international event is all about innovations, and you will see an impressive line-up of developers that debut their cutting-edge products and concepts during a packed program in Barcelona, Spain. It's a fast-paced ride and the perfect platform to generate media attention for your own digital creation.
GETA ltd specialises in professional accommodation for exhibitions and we work with hotels all across Barcelona. Do you prefer high-end accommodation? Is your goal to save money? We tailor your hotel booking for Mobile World Congress to your every specification. GETA ltd sends you the top hotel rates during the congress within your price range. Just tell us how many people are travelling with you. GETA ltd accommodates groups of all sizes. Book hotels close enough to Fira de Barcelona to reach the exhibition centre on foot. Access to public transport is guaranteed. You can pair your hotel reservation with a number of other services we provide.
Why Your Visit Is Worth It?
Mobile World Congress is good for business on several levels. It's a fully international event with ample opportunities to research and break into new markets. The exhibition portion is enormous, which guarantees a steady flow of foot traffic and potential leads. The costs of exhibiting are well worth the chance to present your brand and products in this environment. Check out the numbers from the first Mobile World Congress since the pandemic:
1900+ international exhibitors showcased at the event;
61,000+ international trade visitors made the trip;
500,000+ digital viewers
200 countries total
120,000+ square metres of exhibition space used.
1000+ speakers
Industry Relevance
Mobile World Congress has been in operation for over 30 years (the first edition was held in 1987), but until the annual exhibition acquired its current branding and location in Barcelona, it took decades. Initially, the exhibition went under the name of 3GSM World and was held in Cannes until it grew in size and rebranded in the 2000s. Now, Mobile World Congress continues to grow not just in size and internationality, but also in scope as well.
The product portfolio now goes beyond mobile technology, even though it still remains in the title, and includes immersive content, AI and automation alongside connectivity, digital wellness, trust, and security. Other than to position your products, the exhibition also provides an excellent support program in keynote speeches and panel discussions. MCW always keeps its fingers on the pulse of new technological trends and emerging markets. In recent years, these trends have pointed at the rise in fintech and healthcare software and hardware. Of course, MWC covers all innovations and invites the biggest disruptors and startups to showcase their vision for the future.
Who Are You Going to Meet?
Google, Huawei, KT, Sierra Wireless, T-Mobile, Ericsson, Samsung, Nokia, Telefonica, IBM, csg, OOKLA, Kaspersky, Mobileum and Lenovo are only some of the big names in the tech and software industries to make it a point to attend. Mobile World Congress has the influence to pull major corporations from all over the world. Now that MWC has gone hybrid there's no limit to the countries that are able to participate. From China, South Korea and Indonesia to Brazil, Mexico and Argentina, all established and budding markets are completely represented.
The calibre of visitors cannot be beat as 50% of the attendees are C-Suite executives or Directors, and additional 20% are founders and CEOs. Exhibitors have a spectacular opportunity to connect with the movers and shakers in their sector and forge lucrative partnerships. There's no faster way to generate revenue, elevate your brand and create awareness about your products.
Exhibitors can receive high recognition during the high-profile Global Mobile Awards ceremony. The conference program guarantees that the exhibition will be populated by top-notch influencers and experts in the industry. You are certainly interested in your potential to conduct business, and we are happy to say that you're in a great position to win big.
Additional Value of Attending
As the pandemic continues to reshape the world, technologies have entered a state of hyper growth and innovation. To that end, organisers have fully embraced the potential of startups and their role in the mobile industry by creating an event specifically designed for startups - 4YFN. It has a very simple goal. Give startups the necessary exposure and infrastructure to meet with investors and partner up with other companies.
4YFN features its own support programme meant to educate and several zones for networking. The Communities Club fosters growth among startups. Its members are tech hubs, accelerators and incubators, coworking spaces and universities. Investors can sign up for the Investors Club, which has its own separate programme.
Mobile World Congress boasts an incredible overall series of events. Ministers, telecom regulators, data protection authorities and senior representatives of international organisations gather together to chart new horizons at the GSMA Ministerial Programme. Oftentimes, the law and policies can't catch up to the technologies and this is where important discussions happen.
Another key event is the Diversity4Tech Summit whose mission is to transform the workplace and the industry as a whole. A diverse tech community only benefits the industry as a whole. D4T now tackles the obstacles before diversity, equality, and inclusion. You have keynote speeches from high-profile names and solution-driven sessions, which discuss actionable plans.
Past editions
Mobile World Congress 2023
27.02.2023 - 02.03.2023
56%
of visitors were from related industries
50+%
of visitors were director or above level
21%
of visitors were C-Suite executives
2 400+
Exhibitors, sponsors and partners
40+%
of speakers were from related industries
196
Ministerial delegations
+/- 70
Attending ministers
100+
Attending heads of regulatory agency heads
150+
Ministerial countries
2 400+
Journalists and industry analysts
Mobile World Congress 2022
28.02.2022 - 03.03.2022
Held in a hybrid format due to Covid-19
+/-500,000
Online viewers
1,600+
International Journalists
1,900+
Exhibitors, sponsors, partners
200
Represented countries
50%
of attendees were C-Suite Executives or Directors.
20%
of attendees were CEOs or founders.
Mobile World Congress 2021
28.06.2021 - 01.07.2021
Mobile World Congress 2020
24.02.2020 - 27.02.2020
Cancelled because of COVID 19
Mobile World Congress 2019
25.02.2019 - 28.02.2019
120,000
SQ M of Exhibition Area
How to get to Mobile World Congress

On Foot
from Barcelona-Sants Station is 41 min walking

By Car
from Barcelona-Sants Station = 12 min of a car drive (4.5 km)
from Josep Tarradellas Barcelona-El Prat Airport = 11 min drive (9.8km)

By Public Transport
from Sants Estació Station take Metro nr L5 for 3 stops to Collblanc station and change to L9S for another 3 stops to Europa (Fira) from where you need to walk another 6 min to reach your travel point. All of this will take you 20 min.
from Josep Tarradellas Barcelona-El Prat Airport take bus nr 46 to Pl Europa Station from where you need to walk aditional 450m. This jurney will take you 20 min.