EBACE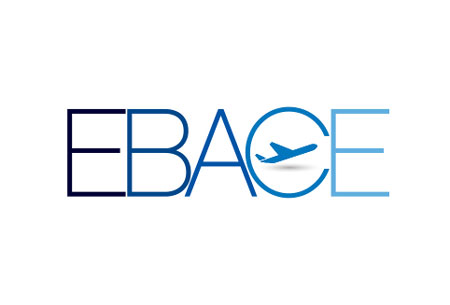 EBACE
Switzerland , Genève
Covid-19 Event Update
EBACE 2022 will be held at the Palexpo in Geneva, Switzerland between the dates of 23.05.2022 and 25.05.2022. Throughout the event, a strict social distancing policy, sanitation precautions, and similar activities will be observed. At all times, attendees must uphold a social distance of 1.5 meters. They must also use disinfectant dispensers and stations found in areas such as the restrooms to perform regular hand sanitation. Attendees must also wear medical masks in certain areas, such as the exhibition spaces.
A Brief Overview of EBACE
EBACE concerns itself with the achievements, innovations, and design breakthroughs in the world of aviation and aerospace. As global as the world has become and as widely available flying grows to be for passenger flights and cargo transportation, the sector dedicated to business aviation sees an uptake in technical development. The international exhibition is a magnet for manufacturers at all levels and other representatives of the flight department.
Make a hotel for reservation EBACE with no stress and get only the best hotel deals on the market today – all when you leave your hotel booking online to GETA ltd. Send us your booking request and receive a list with offers as soon as the same day. You tell us your budget and the number of your party and will tailor a singular experience just for you. It's simple, elegant, and efficient!
Why Your Visit Is Worth It
If you have reservations as to why you should turn your attention to EBACE as an outlet for your business, then we have to talk about its resources. Once you see the layout, you'll see for yourself what you can take advantage of:
10+ high-quality education sessions on a variety of subjects;
40,000 square meters of exhibition space & 18,000 square metres static display dedicated to showcasing 50+ state-of-the-art business aircraft.
400 international exhibitors;
13,000 aviation professionals.
Industry Relevance
Business aviation has been a relatively new development that resulted from the rise of aviation as a fast, available and efficient form of transportation. It's why EBACE dates back first to 2001. Now at the end of its second decade, it has amassed clout and reputation, bringing in big crowds every year to Palexpo in Geneva, Switzerland. In terms of product groups, there are the obvious aeroplanes and helicopters alongside aircraft construction and maintenance, aerospace equipment, aerospace technology and freight handling. One of the most exceptional aspects has to be the access visitors receive to business aeroplanes positioned at the Geneva International Airport for convenience. You get to experience the technology with all your senses.
Who Are You Going to Meet?
To answer this question, we have to take a closer look at the exhibition. The event is hosted by the European Business Aviation Association (EBAA) and the National Business Aviation Association (NBAA) – in a joint capacity. This only boosts the reputability and appeal of the event, so much so that you see all manners of professionals come from Africa, Asia, the Middle East and North and South America. European markets are, of course, to be considered as foundational DNA of the event since its inception. The sheer variety in technology and equipment along with the support program ensures the audience is made up of business leaders, government officials, flight department personnel manufacturers and corporate aviation department personnel.
Past editions
EBACE 2020
26.05.2020 - 28.05.2020
Cancelled because of COVID 19
EBACE 2019
21.05.2019 - 23.05.2019
20,000
SQ M of Exhibition Area
EBACE 2018
29.05.2018 - 31.05.2018
20,000
SQ M of Exhibition Area
How to get to EBACE

On Foot
from Gare de Genève (central train station - Place de Cornavin 7) = 50 min (3.8 km)
from Genève Aéroport = 11 min walk (850 m)

By Car
from Gare de Genève (central train station - Place de Cornavin 7) = 13 min (5.5. km)
from Genève Aéroport = 1 min (900 m)

By Public Transport
from Gare Cornavin take bus 5F for 10 stops (15 min) to Grand Saconnex, Place station. from there you have additional 9 min walk to the Palexpo
Hotels
Venue