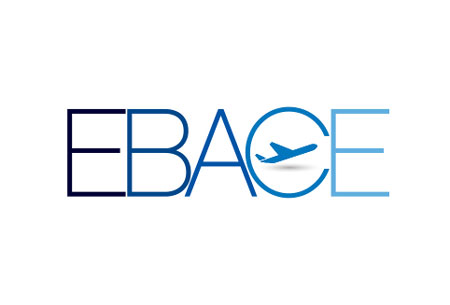 EBACE
Genève, Switzerland
Event Update
EBACE 2024 will be held at the Palexpo in Geneva, Switzerland between the dates of 28.05.2024 and 30.05.2024. Due to the removal of Switzerland's national and international Covid-19 restrictions, the venue will not feature a strict safety plan. Attendees will be highly encouraged to follow recommendations such as wearing surgical masks in indoor areas. Additionally, the venue will follow the highest hygiene standards, including frequent sanitation of high-touch surfaces. Participants do not need to show 3G entry documents upon arrival in the country.
A Brief Overview of EBACE
EBACE concerns itself with the achievements, innovations, and design breakthroughs in the world of aviation and aerospace. As global as the world has become and as widely available flying grows to be for passenger flights and cargo transportation, the sector dedicated to business aviation sees an uptake in technical development. The international exhibition is a magnet for manufacturers at all levels and other representatives of the flight department.
Book hotels for EBACE early and have first pick from the top hotel rates in Geneva. GETA ltd is experienced in providing hotel accommodation for trade shows and accommodates groups of all sizes. Tell us your budget and leave the rest in our hands. Within a business day, you receive a list of all suitable hotels close to Geneva Airport for the ultimate experience. GETA ltd helps you cut down on travel costs and assists you every step of the way. Complement your hotel reservation for EBACE with one of our many bonus services!
Why Your Visit Is Worth It?
If you have doubts as to why you should exhibit at EBACE, then let's talk numbers and resources. EBACE is the primary event of its kind in all of Europe and it's the best way to make a name for your company on the European market. There are so many reasons to choose EBACE and here we list some of the most obvious ones:
10+ high-quality education sessions on a variety of subjects;
40,000 square metres of exhibition space;
18,000 square metres static display;
50+ state-of-the-art business aircraft;
400 international exhibitors;
13,000 aviation professionals.
Industry Relevance
Business aviation has been a relatively new development that resulted from the rise of aviation as a fast, available and efficient form of transportation. It's why EBACE dates back first to 2001. Now at the end of its second decade, it has amassed clout and reputation, bringing in big crowds every year to Palexpo in Geneva, Switzerland. In terms of product groups, there are the obvious aeroplanes and helicopters alongside avionics, cabin & cockpit AV equipment, fuel suppliers, in-flight entertainment systems, flight training simulators, ground transportation, maintenance and repair stations, safety and emergency equipment.
One of the most exceptional aspects has to be the access visitors receive to business aeroplanes positioned at the Geneva International Airport for convenience. You get to experience technology with all your senses. EBACE is an important hub for innovation and knowledge sharing. You're able to discover new advanced technologies and how they will impact your business, but also what new possibilities for profit can be taken advantage of. The exhibition and congress place you in the path of true pioneers in the world of avionics. It's also an important marketplace where you'll be able to see the entire market sector by sector.
Who Are You Going to Meet?
To answer this question, we have to take a closer look at the exhibition. The event is hosted by the European Business Aviation Association (EBAA) and the National Business Aviation Association (NBAA) – in a joint capacity. This only boosts the reputability and appeal of the event, so much so that you see all manner of professionals come from Africa, Asia, the Middle East and North and South America. European markets are, of course, to be considered as foundational DNA of the event since its inception.
The sheer variety in technology and equipment along with an exceptional support program ensures the audience is made up of business leaders, government officials, flight department personnel manufacturers and corporate aviation department personnel. They come to see JETMS, Dassault Aviation, Fokker Techniek, Honeywell International, Irish Aviation Authority, Inmarsat Aviation, SONIC JET, PRIMUS AERO, SPARFELL, The Registry of Aruba and Xolvis Aviation.
Additional Value of Attending
Many new initiatives trace their beginning to EBACE. The most recent one is the Standards & Training for Aviation Responsibility and Sustainability (S.T.A.R.S.) that's about to make its debut in 2022. Its goal is to work towards long-term sustainability that uses emissions reductions as just the first step towards a greener future and not just the final destination. EBACE creates necessary space within its programme to host keynote speeches and shape up the initiative's schedule.
The Business Aviation Sustainability Summit sets out to reinvent and reimagine the aerospace industry for a future that has zero carbon. In its debut, the summit defines sustainability goals and provides participants with lectures and presentations on the cutting-edge solutions being made at this very moment. The two-day programme explores the potential of next-generation propulsion systems, advanced air mobility, pioneering advances in carbon-reduction and other sustainability initiatives.
Are you trying to recruit new talent? The Careers in Business Aviation Day extends an open invitation to all high school, technical school and university students who are thinking of one day becoming a part of business aviation. The event encourages first-time job seekers to check out the opportunities before them and better educate themselves on what they need to succeed.
Past editions
EBACE 2023
23.05.2023 - 25.05.2023
37%
of visitors were first-time participants
62%
of visitors had a management role
46%
of visitors own or operate aircraft
+/- 50
Displayed aircraft
EBACE 2022
23.05.2022 - 25.05.2022
EBACE 2020
26.05.2020 - 28.05.2020
Cancelled because of COVID 19
EBACE 2019
21.05.2019 - 23.05.2019
20,000
SQ M of Exhibition Area
EBACE 2018
29.05.2018 - 31.05.2018
20,000
SQ M of Exhibition Area
How to get to EBACE

On Foot
from Gare de Genève (central train station - Place de Cornavin 7) = 50 min (3.8 km)
from Genève Aéroport = 11 min walk (850 m)

By Car
from Gare de Genève (central train station - Place de Cornavin 7) = 13 min (5.5. km)
from Genève Aéroport = 1 min (900 m)

By Public Transport
from Gare Cornavin take bus 5F for 10 stops (15 min) to Grand Saconnex, Place station. from there you have additional 9 min walk to the Palexpo