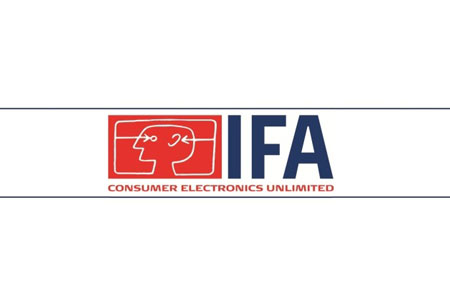 IFA Berlin
Berlin, Germany
Book Hotel Online for IFA Berlin
Book Now
Event Update
IFA Berlin 2024 is set to run from 06.09.2024 until 10.09.2024 in Messe Berlin. Organisers assure attendees that all forms of safety and protective measures are going to be in place. Because of the lifting of the national restrictions in April and May 2022, Messe Berlin currently does not have Covid-19 safety precautions in place. Similarly, there are no longer any travel restrictions on Germany's borders. Attendees should be aware, however, that because of the dynamic nature of the pandemic, such limitations may be reintroduced.
A Brief Overview of IFA Berlin
IFA Berlin enjoys worldwide acclaim as the big international trade show for consumer electronics that's not to be missed. In fact, it currently ranks as one of the leading events in the world as the drive for innovation in home appliances. The biggest manufacturers and brands attend the event in Berlin, Germany, and the audience numbers in the thousands – a thriving marketplace to dig into and reach new regions! Nowhere else do you have such access to new technologies and experts of the highest order.
Get a hotel booking for IFA Berlin as early as today and beat thousands to the best deals on the market. GETA ltd knows what you want – quality, flexibility, a good location and a fair price. We give them all to you! Our team organises your business trip step by step. In addition to reservations for IFA Berlin, GETA Ltd provides a variety of bonus travel services. Our network of venues all over Berlin feature hostels, hotels, and apartments. Tell us your budget and we'll find the perfect hotel in the vicinity of Messe Berlin. Keep your daily commute to a few minutes and don't spend a small fortune at the same time!
Why Your Visit Is Worth It?
IFA Berlin exists to facilitate business between electronics manufacturers and retailers on a global scale and it's incredibly effective at it. The home electronics market changes at incredible speed and IFA Berlin creates the necessary conditions to always know what's new. You get an overview of all technology trends and the resources to bring your products to a wide audience. Product launches are the bread and butter at IFA Berlin. Attending is a smart investment. Be sure to take a look at the data from the last live edition:
1900+ international exhibitors;
238,000+ international trade visitors from 130 countries;
161,000+ square metres of exhibition space dedicated.
Industry Relevance
IFA Berlin is about to hit a century as the trade show has existed since 1924, when it used to be a radio show. IFA stands for Internationale Funkausstellung Berlin or International Radio Show and the event also holds another distinction as one of the oldest industrial events in the world period. Until the 1950s, the event was held on an annual basis, after which editions occurred once every two years until 2005 when it became an annual event.
Now the trade show exhibits all kinds of products and embraces emerging technology markets. The product portfolio captures the wealth of options for audio-visual technology, information technology, television technology, multimedia, data transmission, robotics, IOT, smart home, HIFI, payment systems, VOD, air solutions. music electronics and electric household appliances.
Alongside the staple product areas, IFA Berlin has also created Special Areas IFA. These special shows are a glimpse into the future of home and personal electronics. The IFA iZone area serves as a playground for mobile accessories and the product world of Mac, iTech and Apps. Reseller Park is specifically created for IFA Berlin and connects exhibitors to major resellers. The IFA Smart Home examines trends in digital home technology.
Who Are You Going to Meet There?
As the world's most important technology marketplace, IFA Berlin is the meeting point for a lot of fields and professional levels. Visitors are made up from key retailers, buyers, and experts from the industry and the media. Innovation particularly plays a large part in the event, which is why you're bound to meet up with engineers and startups throughout the programming. Another crucial aspect to consider is the international nature of the event. Held in Germany, there's a strong presence from Germany as the leading country, but there are so many markets represented from European countries members of the European Union to the two Americas, Asia and Africa.
Buyers are spoiled for choice when it comes to the brands that readily exhibit at IFA Berlin. You're in the company of greats like Fitbit, XGIMI, Audioblock, Bleujour, Electrolux, Bosch, TP-Link and Siemens. They represent the top-tier exhibitors, who reliably use IFA Berlin to announce their newest products and connect with their retailer networks. As a result, you benefit from the presence of top-tier buyers.
Additional Value of Attending
IFA Berlin creates different channels to share information and connect people to form beneficial, long-term partnerships. The most recent resource to help you stay up to date with trends and news from exhibitors is through the IFA newsroom. This new addition will stay available for the entire IFA community all year round. Aside from news, there's also a podcast series called 'IFA Tech Talk'.
Are you interested in broadening your geographic reach? Get involved with IFA Global Markets – a successful international B2B sourcing platform that's become the largest of its kind in Europe. The connections you'll form there instantly lead to stable partnerships, qualified sales leads and direct orders. That's how you get the job done.
Perhaps the biggest highlight in the support programme is IFA NEXT, which combines exhibition space with a great conference. The keynote speeches are a must, if you want to learn what the big names in the industry have been doing and hear their insights. The Innovation Engine peppers in expert lectures and panel discussions. In 2020, IFA introduced IFA SHIFT – a new convention that tackles aspects of mobility and the role of electronics.
Past editions
IFA Berlin 2023
01.09.2023 - 05.09.2023
130 000
m2 of event space
IFA Berlin 2022
02.09.2022 - 06.09.2022
Hybrid format due to Covid-19 - live + digital
100+
Journalist countries
1,600,000+
Social media impressions
11,800,000+
Views on digital platforms
IFA Berlin 2020
04.09.2020 - 09.09.2020
Cancelled because of COVID 19
IFA Berlin 2019
06.09.2019 - 11.09.2019
161,200
SQ M of Exhibition Area
IFA BERLIN 2018
31.08.2018 - 05.09.2018
How to get to IFA Berlin

On Foot
1h 45 min walking distance or 30 min with a bike from Berlin Hauptbahnhof
1h 45 min walking from Berlin-Tegel Airport or 30 min bike ride

By Car
~25 min car ride from Berlin HBF
~20 min from Berlin-Tegel Airport

By Public Transport
S-Bahn Nr 3 or 9 will get you from Berlin Central Station to S Messe Süd Station for 15 min and then you have 5 more minutes by foot
Option 1 from Berlin-Tegel Airport: bus X9 for 6 stops to Berlin Zoologischer Garten and then S3 or S9 to S Messe Süd (Berlin) ~35 min
Option 2 from Berlin-Tegel Airport: bus TXL for 2 stops to the Station on Beusselstraße OR bus X9 (2 stops to Jungfernheide Station) and then S42 to Messe Nord/ICC (Witzleben) ~40 min