IFA Berlin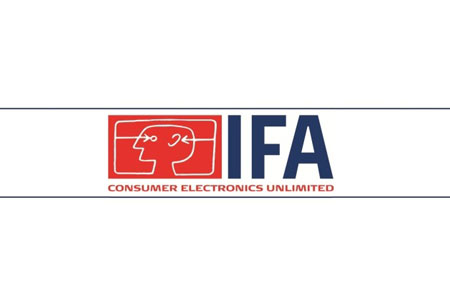 IFA Berlin
Germany, Berlin
!!! Important !!! The 2020 edition of IFA Berlin has been officially postponed by the organisers due to coronavirus.
A Brief Overview of IFA Berlin
IFA Berlin enjoys worldwide acclaim as the international trade show for consumer electronics that's not to the missed. In fact, it currently ranks as one of the leading events in the world as the drive for innovation in home appliances. The biggest manufacturers and brands attend the event in Berlin, Germany and the audience numbers in the high thousands – a thriving marketplace to dig into and reach new regions!
Get a hotel booking for IFA that meets your needs to the fullest and the easiest way to receive best value on your professional accommodation in Berlin is through GETA ltd. We have a sizeable database of hotels close to the Messe Berlin and you have first pick on the venues that will save you the most. Book your stay online with just one phone call! You enjoy direct access to public transport for a speedy commute!
Why Your Visit Is Worth It
IFA Berlin operates as a major procurement platform on a global level. New technology is well received every single time with product launches and demonstrations one of the most anticipated features of the trade show. You will only benefit from exhibiting. Here are the details from the last edition:
1800+ international exhibitors;
244,000+ international trade visitors;
161,000+ square metres of exhibition space dedicated.
Industry Relevance
IFA Berlin is about to hit a century as the trade show exists since 1924, when it used to be a radio show. IFA stands for Internationale Funkausstellung Berlin or International Radio Show and the event also holds another distinction as one of the oldest industrial events in the world period. Until the 1950s, the event was held on an annual basis, after which editions occurred once every two years until 2005 when it became an annual event. Now the trade show exhibits all kinds of products – audio-visual technology, television technology, information technology, multimedia, data transmission, music electronics and electric household appliances. But there's far more during the show. Organizers bring you the latest trends and breakthroughs in the innovation hub and via events like IFA Keynotes, IFA+ Summit and the IFA Hosted Conferences.
Who Are You Going to Meet There?
As the world's most important technology marketplace, IFA Berlin is the meeting point for a lot of fields and professional levels. Visitors are made up from key retailers, buyers, and experts from the industry and the media. Innovation particularly plays a large part of the event, which is why you're bound to meet up with engineers and startups throughout the programming. Another crucial aspect to consider is the international nature of the event. Held in Germany, there's a strong presence from Germany as the leading country, but there are so many markets represented from European countries members of the European Union to the two Americas, Asia and Africa.
Turn All Business Travel Into a Holiday
with a Team That Understands
What You Need