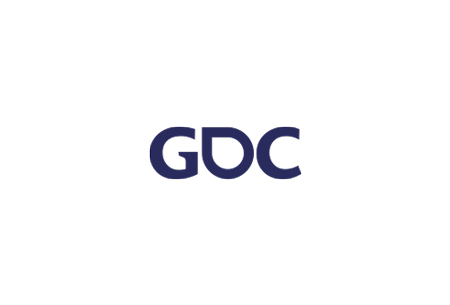 Game Developers Conference
San Francisco, USA
Book Hotel Online for Game Developers Conference
Book Now
Event Update
The Game Developers Conference 2024 will take place between 18.03.2024 and 22.03.2024 as a face-to-face trade show. The event will be held in the Moscone Convention Center in California, USA. To ensure the safety of attendees, the venue will not implement stringent Covid-19 safety measures such as the social distance protocol. This is because the USA has removed its pandemic-related limitations.
A Brief Overview of Game Developers Conference
GDC is the common abbreviation of Game Developers Conference, which ranks high within US' gaming industry and is one of the big sources for innovation and gaming news. It's a combination of an in-depth conference program, a career centre that helps your professionals get their foot in the door and an expo targeting hardware, software and services for game development. The event enjoys high popularity among game developers and provides excellent networking opportunities.
GETA ltd helps you stay within budget when travelling abroad on business. Tell us a price range and we'll send you the most affordable hotel rates in San Francisco. Whether you're looking for a reasonably priced hostel or upscale hotel, our team delivers the perfect accommodation during the Game Developers Conference. We have over a decade of experience and regularly work with big groups of over twenty people. The whole reservation process takes a few hours and we're here to help with booth construction, airport transfers and rent-a-car services. Enjoy a great stay in a top-notch hotel located near the Moscone Center.
Why Your Visit is Worth It?
The Game Developers Conference ticks off all the boxes for exhibitors. You reconnect with current clients and partners, grow your professional network and pitch your products and services to top industry giants. Renting exhibition space is well worth the investment. You'll leave home with a list of high-value contacts and qualified sales leads. Plus, there's no other event that comes close to GDC's size. The numbers don't lie:
29,000 international visitors from all levels of the gaming industry attended;
550 major exhibitors showcased at the expo portion of GDC;
780 lectures, panels, tutorials and roundtable discussions were held.
Industry Relevance
The Game Developers Conference has been right at the start of gaming technology in the USA. It's the very first event of its kind founded back in 1988. Over the decades, GDC has become the backbone of the gaming industry and the must-attend event every March. Editions are currently held out of the Moscone Center in San Francisco, California. It's not an exaggeration to say GDC unites the entire gaming and technological community through a rich support programme, awards, mentoring and a packed expo floor that introduces visitors to the groundbreaking innovations that will shape the future of the industry.
The product portfolio is comprehensive as it captures hardware, software and middleware. If you can play on it, then you will be able to find it on display at the Moscone Center. We're talking all types of platforms for consoles, mobile and handheld devices, tablets, online, and computer games. VR and AR are two of the biggest unexplored areas of technology, which are rapidly changing and open new horizons for developers. Showcase your company's products, services, and innovations. Recruiters will have access to some of the best talent in the game industry.
The full breadth of game development is encapsulated in the Game Developers Conference from computers and consoles through tablets and mobile devices to finally the new frontier – AR and VR. GDC offers visitors one of the best programs ever. GDC Mentoring, GDC Play, VR Play, GDC Pitch and the Summit Sessions are some of the many highlights!
Who Are You Going to Meet?
Game Developers Conference lives up to its reputation as the preferred business platform for tech giants. The exhibitor list is populated by many household names – Amazon, Epic, Google, Intel, Nvidia, Oculus, Polygon, Xsolla, Wemade, Meta Sony, Microsoft, Hello Games and Unity. Often it's here that groundbreaking innovations and long-awaited products are demonstrated live for the thousands of gaming professionals.
It's no wonder that there are 29,000 visitors who come to the Game Developers Conference. They, in turn, represent all professional backgrounds within the gaming industry. There are developers, engineers, visual artists, distributors, programmers, producers, game designers, sound engineers, publishers, virtual and augmented reality creators, engineers and composers, career seekers and recruiters. We also can't forget about the fans who come to learn and enjoy themselves in part thanks to additions like the Gardens, where visitors can relax and play games, and the GDC Film Festival!
Additional Value of Attendance
The bulk of the GDC is taken up by the conference programme, which branches out across all the relevant product categories. You have a rich assortment of topics to choose from - design, visual arts, programming, business and marketing, production and team leadership, game narrative, free-to-play, independent games, future realities, education, game audio, sponsored content, advocacy and game career development. No matter what role you fill in your particular company, there's an insightful event ready to meet your needs.
The big ticket items are the GDC Summits, which offer applicable advice and solutions on how to design and build better games with experts talking about everything from level design and UX to art direction. AI, in particular, has been a hotly debated topic. Core Concepts Sessions look at all the pillars that prop up game development and build a solid foundation. Speakers focus on sharing their knowledge and presenting new ways of working. Once you're done sitting through lectures, you can engage with your peers in the Core Concepts Roundtables. These are friendly 60-minute talks among peers on open-ended topics
Indie projects have their rightful place in the gaming industry and it's a corner of the industry that is currently thriving. The Independent Games Summit (IGS) is where indie game creators get to discuss the market and trends, their successes and insights. The lecture programme is packed with talent with many Independent Games Festival finalists and winners.
We also have to highlight that GDC is also the host of two highly respected game awards. The Game Developers Choice Awards honours the top games and developers of the year and celebrates the top talent. It's judged by peers and often predicts what the next big trends are going to be. The Independent Games Festival looks at all the groundbreaking and imaginative work being done in indie game development and lifts these voices to a wide-reaching global audience.
Past editions
Game Developers Conference 2023
20.03.2023 - 24.03.2023
Game Developers Conference 2022
21.03.2022 - 25.03.2022
12,000
In-person participants
5,000
Online participants
Held in a hybrid format due to Covid-19
Game Developers Conference 2021
19.07.2021 - 23.07.2021
Game Developers Conference 2020
04.08.2020 - 06.08.2020
Cancelled because of COVID 19
How to get to Game Developers Conference

On Foot
San Francisco Airport – not advisable
San Francisco 4th & King Station – 17 mins via 4th St

By Car
San Francisco Airport – 17 mins via US-101 N
San Francisco 4th & King Station – 4 mins via 3rd St

By Public Transport
San Francisco Airport – 36 mins via Yellow-N
San Francisco 4th & King Station – 9 mins via 30