Game Developers Conference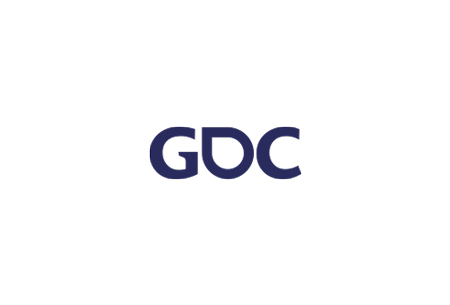 Game Developers Conference
USA , San Francisco
Book Online for Game Developers Conference
Book Now
Event Update
The Game Developers Conference 2023 will take place between 20.03.2023 and 24.03.2023 as a face-to-face trade show. The event will be held in the Moscone Convention Center in California, USA. To ensure the safety of attendees, the venue will implement stringent Covid-19 safety measures such as the social distance protocol. Participants should note that due to the USA's travel limitations, they need to present upon arrival documents such as negative test results.
A Brief Overview of Game Developers Conference
GDC is the common abbreviation of Game Developers Conference, which ranks high within US' gaming industry ecology and is one of the major sources for innovation and gaming news. It's a combination of an in-depth conference program, a career centre that helps your professionals get their foot in the door and an expo targeting hardware, software and services for game development.
GETA ltd makes for an efficient partner in planning your hotel stay for GDC. We're experienced in business travel and can service just about any budget size. Your convenience is important so we seek out hotels close to the exhibition grounds so your commute to Game Developers Conference is short and pleasant. All this is done quickly, too. It takes a day from initial consultation to finalize your hotel room reservations.
Why Your Visit is Worth it
The Game Developers Conference is a perfect symbiosis of expanding professional knowledge in game development and offering companies a platform to present their portfolios and make their sales pitch. The numbers don't lie:
29,000 international visitors from all levels of the gaming industry attended;
550 major exhibitors showcased at the expo portion of GDC;
780 lectures, panels, tutorials and roundtable discussions were held in 2019.
Industry Relevance
GDC has been running since the infancy of the gaming industry in the United States of America with a modest first edition in 1988, but has since then grown into one of the defining events within professional gaming circles. The conference and expo combo is organised on an annual basis in March and frequently changes location. Now it's based in San Francisco, California at Moscone Center. The full breadth of game development is encapsulated in the Game Developers Conference from computers and consoles through tablets and mobile devices to finally the new frontier – AR and VR. GDC offers visitors one of the best programs ever. GDC Mentoring, GDC Play, VR Play, GDC Pitch and the Summit Sessions are some of the many highlights!
Who Are You Going to Meet?
What makes GDC stand out and earn the respect of the gaming industry? In two words – prestige brands! Amazon, Epic, Google, Intel, Nvidia, Oculus, Sony, Microsoft, Hello Games and Unity are among the exhibitors who present their products at the expo portion. It's no wonder that there are close to 30,000 visitors who come to the Game Developers Conference. They, in turn, represent all professional backgrounds within the gaming industry. There are developers, engineers, visual artists, distributors, programmers, producers, game designers, sound engineers, publishers, virtual and augmented reality creators, engineers and composers, career seekers and recruiters. We also can't forget about the fans who come to learn and enjoy themselves in part thanks to additions like the Gardens, where visitors can relax and play games, and the GDC Film Festival!
Past editions
Game Developers Conference 2022
21.03.2022 - 25.03.2022
12,000
In-person participants
5,000
Online participants
Held in a hybrid format due to Covid-19
Game Developers Conference 2021
19.07.2021 - 23.07.2021
Game Developers Conference 2020
04.08.2020 - 06.08.2020
Cancelled because of COVID 19
How to get to Game Developers Conference

On Foot
San Francisco Airport – not advisable
San Francisco 4th & King Station – 17 mins via 4th St

By Car
San Francisco Airport – 17 mins via US-101 N
San Francisco 4th & King Station – 4 mins via 3rd St

By Public Transport
San Francisco Airport – 36 mins via Yellow-N
San Francisco 4th & King Station – 9 mins via 30
Hotels
Venue