Natural Products Expo West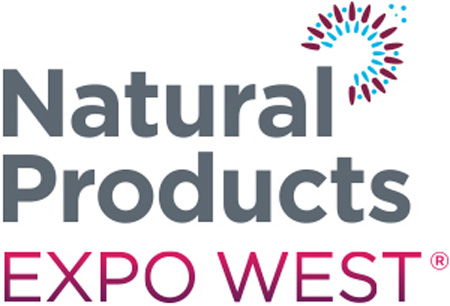 Natural Products Expo West
USA , Anaheim
Book Online for Natural Products Expo West
Book Now
It's time to start planning your business trip to Natural Products Expo West 2022 as the major trade show has been confirmed for March 8th – March 12th. The new edition promises great opportunities to network and receive professional, hands-on advice at the highly popular Natural Products Business School, which is a highlight of the event. GETA ltd is here to help you make your hotel reservations ahead of time and stay on budget. Discover top deals on hotels close to the Anaheim Convention Centre. We're comfortable working at any price point and have experience with larger groups as well.
A Brief Overview of Natural Products Expo West
Natural Products Expo West services the needs of the organic and natural products sectors and is one of the biggest, best business platforms for distributors and retailers to meet with suppliers and manufacturers. The multi-sector trade show unites all related product categories in one place and acts as a barometer for market trends. Natural Products Expo West gives exhibitors the tools to generate visibility.
GETA ltd takes over the planning of your business trip and assists you in booking hotel rooms for Natural Products Expo West at every step. We have over a decade under our belt as providers of accommodation for trade fairs and have a large network of hotels in Anaheim, California. Have your pick and make terrific savings at the same time. GETA ltd knows what exhibitors want - good service, generous prices and a convenient location. We deliver all three.
Why Your Visit Is Worth It
Natural Products Expo West is the perfect venue to reach a wide audience from all links across the supply chain, establish valuable contacts and turn product launches into a success. The trade fair continues to grow and expand, which is a healthy sign for brands with intention to grow bigger. The statistics are more than optimistic:
· 86,000+ international trade visitors
· 139 countries
· 3600+ international exhibitors
· 600+ first-time exhibitors
Industry Relevance
Natural Products Expo West has been there since the birth of the organic, health-conscious market. The very first edition took place in 1981 in Anaheim, California and the trade fair targets the West territory of the USA. Another sister trade fair based in Philadelphia services Eastern state markets. You have quite the large variety in products from supplements and specialty foods to personal care and home products. Editions are held at Anaheim Convention Centre annually and are the first big opportunity for exhibitors to showcase new products and collections to buyers. As a result, this is where professionals are able to experience the fresh trends for the year ahead. You have extensive programming available and many sign up for the fast-paced Natural Products Business School.
Who Are You Going to Meet?
Brands with a regular presence at the trade show include Himalaya Herbal Healthcare, Barlean's, Quantum Health, Mondelez, HempFusion and Garden of Life. All are responsible for recent trends in the organic, health sectors and ensure the interest from major trade visitors. The audience for Natural Products Expo West spans every related sector, which makes it a comprehensive platform for cross-border procurement. Trade visitors include health practitioners, distributors, suppliers, manufacturers, investors, retail buyers, food services, e-tailers, spasm, independent product stores and conventional supermarkets. Exhibitors have access to all major markets in the USA, but also there's a high appeal to Canada, South America, the Middle East, Europe and Asia.
The Latest News on COVID
Due to the uncertainty of the ongoing coronavirus pandemic, Natural Products Expo West will no longer be held in 2021, but instead will now be officially postponed until March 2022. The new official dates are scheduled for March 8th – March 12th and the Anaheim Convention Centre will feature all the necessary health and safety protocols to protect everyone in attendance. New Hope Natural Media Penton Lifestyle Media Group is optimistic the market is ready and enthusiastic to meet face to face and restart the industry. The past two years have shown just how important live trade shows and exhibitions are to do business.
Past editions
Natural Products Expo West 2020
03.03.2020 - 07.03.2020
Cancelled because of COVID 19
How to get to Natural Products Expo West

On Foot
from Anaheim Regional Transportation Intermodal Center is an hour walk (4.7 km)

By Car
from Anaheim Regional Transportation Intermodal Center is 13 min drive ~ 6km
from John Wayne Airport = 23 min drive (22.5 km)

By Public Transport
from Anaheim Regional Transportation Intermodal Center walk to Artic - Dock 1 stattion to catch bus nr 50 which will take you to Katella-Convention Center bus stop for 15 min (8 stops). From there you have additional 15 min to the exhibition centre.
from John Wayne Airport - no suitable transportation
Hotels
Venue