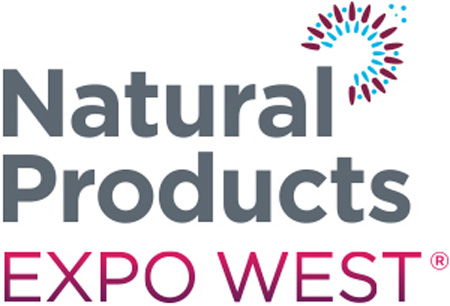 Natural Products Expo West
Anaheim, USA
Book Hotel Online for Natural Products Expo West
Book Now
Event Update for
Natural Products Expo West
It is time to start planning your business trip to Natural Products Expo West 2024 as the major trade show has been confirmed for 12.03.2024 to 16.03.2024. The new in-person edition promises great opportunities to network and receive professional, hands-on advice at the highly popular Natural Products Business School, which is a highlight of the event. The venue will not have the latest Covid-19 safety measures in place. This is due to the removal of the country's domestic pandemic-related restrictions. Due to the implemented travel limitations, visitors to the USA will have to present upon arrival vaccination passports and attestation documents upon arrival as well.
A Brief Overview of Natural Products Expo West
Natural Products Expo West services the needs of the organic and natural products sectors and is one of the biggest, best business platforms for distributors and retailers to meet with suppliers and manufacturers. The multi-sector trade show unites all related product categories in one place and acts as a barometer for market trends. Natural Products Expo West gives exhibitors the tools to generate visibility.
Avoid the rush to book hotels for Natural Products Expo West by planning your business trip early. GETA ltd shows you all the great early booking deals in Anaheim, California and creates the ideal experience. Are you looking to be at the exhibition centre, no matter the cost? Do you prefer a more affordable hotel? Our team ensures you get the perfect offer for your budget and places you a short way from Anaheim Convention Centre. Keep the trip to the exhibition grounds short and expenses low. GETA ltd helps you with all aspects of your business trip. We build stands, book meeting rooms and organise airport transfers.
Why Your Visit Is Worth It?
The organic and supplement industry in the US is in its growth phase, so exhibiting at the Natural Products Expo West stage translates to immediate sales. No matter how much you invest in being at the trade show, you'll make it back early on. Many exhibitors wait to release new products until the next edition to get a solid, initial boost in sales and publicity at Natural Products Expo West. If you need reasons to attend, here are four from previous years:
86,000+ international trade visitors

139 countries

3600+ international exhibitors

600+ first-time exhibitors
Industry Relevance
Natural Products Expo West has been there since the birth of the organic, health-conscious market. The very first edition took place in 1981 in Anaheim, California and the trade fair targets the West territory of the USA. Another sister trade fair based in Philadelphia services Eastern state markets. You have quite the large variety in products from supplements and specialty foods to personal care and home products. Editions are held at Anaheim Convention Centre annually and are the first big opportunity for exhibitors to showcase new products and collections to buyers.
As a result, this is where professionals are able to experience the fresh trends for the year ahead. You have extensive programming available and many sign up for the fast-paced Natural Products Business School.
As we've mentioned, the natural and organic industry is having a moment and breaking records. The New Hope Network's Nutrition Business Journal reported that in 2021 the industry grew by 7.7% to $274 billion in 2021. Currently, it's expected to cross $300 billion in sales by 2024, and $400 billion by 2030. Part of the reason why this has been the case is the role of the pandemic. End consumers are more preoccupied with their health, which has led to changes in consumer behaviours. It's also important to note that there's been a growth in the numbers of new customers who have turned to natural and organic products.
Who Are You Going to Meet?
Brands with a regular presence at the trade show include Himalaya Herbal Healthcare, Barlean's, Quantum Health, Mondelez, HempFusion and Garden of Life. All are responsible for recent trends in the organic, health sectors and ensure the interest from major trade visitors. The audience for Natural Products Expo West spans every related sector, which makes it a comprehensive platform for cross-border procurement.
Trade visitors include health practitioners, distributors, suppliers, manufacturers, investors, retail buyers, food services, e-tailers, spasm, independent product stores and conventional supermarkets. Exhibitors have access to all major markets in the USA, but also there's a high appeal to Canada, South America, the Middle East, Europe and Asia.
Additional Value of Attending
There's a variety of social events geared towards the professional audience and end consumers alike. Many will find that starting the day by doing yoga is the right way to be at the trade show. Organisers provide a series of Early Morning Yoga sessions at the Grand Plaza. The Grand Plaza is also reserved in the evening. Evenings on the Plaza helps visitors release the stress after a long day of work with live music and drinks. It's the perfect way to enjoy your time and make new connections.
Feel like you're at a traditional farmers' market by attending the Fresh Ideas Organic Marketplace. This new outdoor event gives exhibitors the opportunity to showcase their wares in an environment that's closest to the real world. You'll have plenty of time to attract new potential buyers. It's a much easier way to have your products discovered by buyers.
Are you a newcomer with dreams of making it big? The Natural Products Expo West Pitch Slam is waiting for you. The event invites emerging brands to pitch their products and services to a judging panel. The winner receives a FREE booth at Expo West 2024 and over $30,000 in New Hope Network services, so there's enough incentive to sign up. The event also features interviews with past winners and Q&A sessions with the judges.
The New Hope Community Purpose & Impact Awards target people and organisations, who live and breathe New Hope's values. If you're all about sustainability and creating an ecosystem that is not harmful to the environment, then you're right on track to get one of these special awards.
Knowledge exchange is a high priority at Natural Products Expo West and you can see this in the different education initiatives and programming items. Climate Day is the most notable when it comes to talks on key action areas and strategies to help companies reduce their impact on climate and the environment. The other major event here is the keynote speech, which brings in all the hottest product trends and retail insights. In 2022, the keynote was called The State of Natural & Organic and delivered a major overview of what's happening in the industry as a whole. You'll learn from the best of the best and find new business opportunities.
Past editions
Natural Products Expo West 2023
07.03.2023 - 11.03.2023
Natural Products Expo West 2022
08.03.2022 - 12.03.2022
Natural Products Expo West 2020
03.03.2020 - 07.03.2020
Cancelled because of COVID 19
How to get to Natural Products Expo West

On Foot
from Anaheim Regional Transportation Intermodal Center is an hour walk (4.7 km)

By Car
from Anaheim Regional Transportation Intermodal Center is 13 min drive ~ 6km
from John Wayne Airport = 23 min drive (22.5 km)

By Public Transport
from Anaheim Regional Transportation Intermodal Center walk to Artic - Dock 1 stattion to catch bus nr 50 which will take you to Katella-Convention Center bus stop for 15 min (8 stops). From there you have additional 15 min to the exhibition centre.
from John Wayne Airport - no suitable transportation