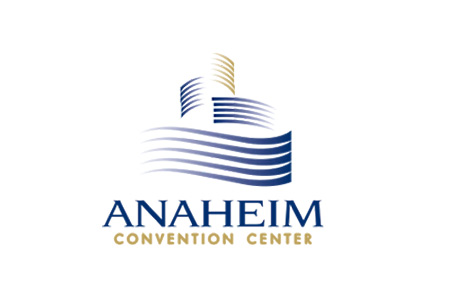 Anaheim Convention Center
Address:
800 West Katella Avenue, Anaheim CA 92802, Anaheim,
USA
About The Venue
Anaheim Convention Center is an important convention centre in Anaheim, California, which opened its doors in 1967 and finds itself right across from the Disneyland Resort. The centre has undergone several renovations in each decade, the most recent being from 2015, which lasted two years. The total space of the centre is 150,000 m² (~1,600,000 sq. ft.) and that's then divided into exhibit hall space, meeting facilities and ballroom space.
This crowns the centre as the biggest exhibit facility currently on the West Coast of the United States. There are three ballrooms – the ACC Grand Plaza with a 6,500 participant capacity, ACC Arena Plaza with a 5,500 attendee capacity and ACC Palm Court with a 2,500 attendant capacity. Theatre seating for the Arena at ACC stands at 7,500 people. It's precisely this variety in amenities and space that has made Anaheim Convention Center a popular stage for some of the biggest shows in the world.
Readers will be familiar with some of these major cultural touch stones that take place at the Anaheim Convention Center on an annual or regular basis. The list extends to VidCon, BlizzCon, Anime Expo, D23 Expo, WonderCon and NAMM Show. Most famously, it was here in 1984, when the wrestling competition for the Summer Olympics took place, and has been once again tapped to host the indoor volleyball competition for the Summer Olympics in 2028. Anaheim Convention Center offers a perfect weather controlled environment and a large terrace for outdoor events.
How to get to Anaheim Convention Center
from Anaheim Regional Transportation Intermodal Center is an hour walk (4.7 km)
from Anaheim Regional Transportation Intermodal Center is 13 min drive ~ 6km
from John Wayne Airport = 23 min drive (22.5 km)
from Anaheim Regional Transportation Intermodal Center walk to Artic - Dock 1 stattion to catch bus nr 50 which will take you to Katella-Convention Center bus stop for 15 min (8 stops). From there you have additional 15 min to the exhibition centre.
from John Wayne Airport - no suitable transportation
View Nearest Hotels
Hotels
Venue
GET A FREE QUOTE
Looking for a hotel accommodation for particular trade show or exhibition.
Send us a general enquiry and we will find the best options for you