Take a Look at Our Blog for Latest News
and Topics About Exhibit Travel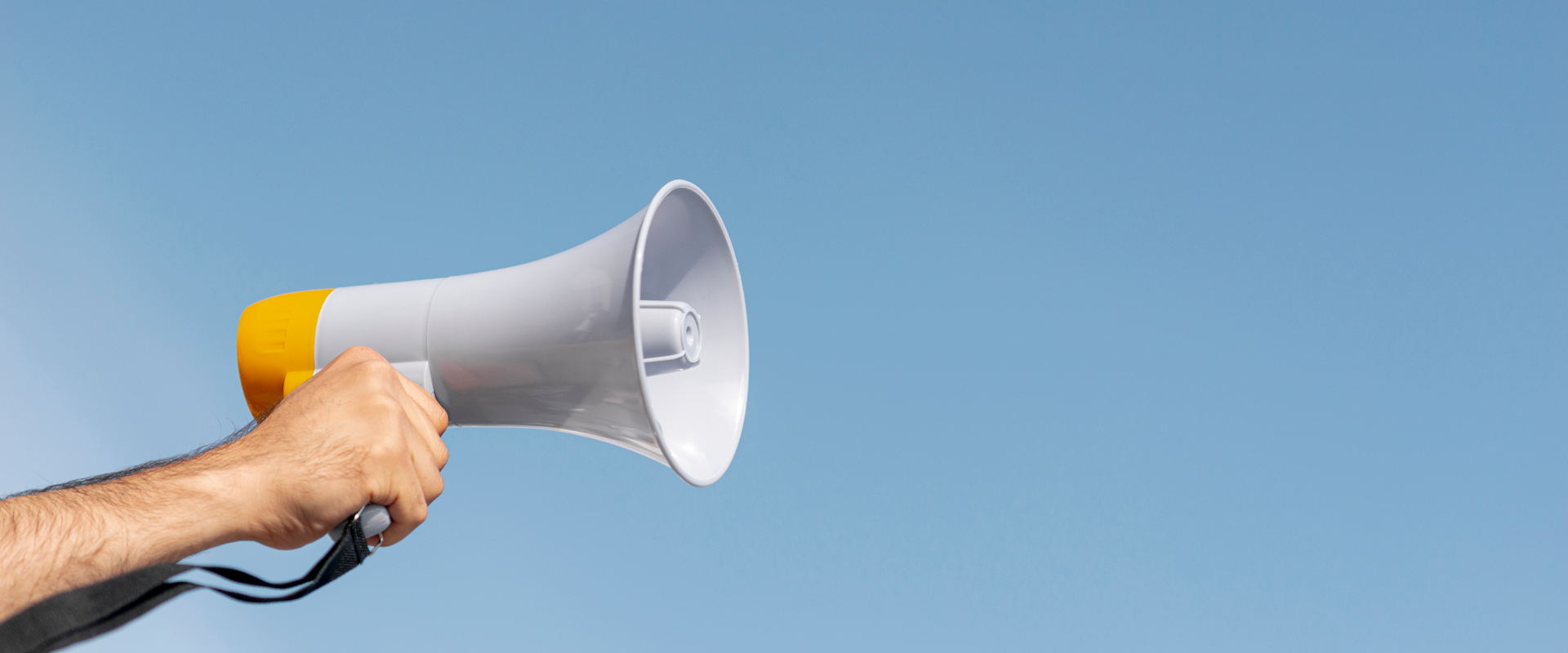 The Biggest Trade Fairs Coming Up in March to Keep an Eye Out For
2 Mar 2023
The whole of 2023 is expected to be a milestone year for the event industry as many trade fairs previously on pause during the pandemic are making their return. Interest in business travel and in-person networking has skyrocketed now that digital fatigue has reached its peak, and March is the starting point for many large events to take place.
We've selected the current biggest trade shows in the upcoming March 2023 cycle.
Bologna Children's Book Fair 2023: March 06th – 09th; Bologna, Italy
For 55 years, the Bologna Children's Book Fair has been a must-attend event for professionals in the children's literature industry, and its relevance continues to grow as editions boast more than 250 conferences over the span of four days. The fair is a hub for copyright exchanges, including translation rights, multimedia, and licensing for children's content on a global scale. It's no wonder to learn that some 21,000 publishing professionals fly to network and close deals.
Each edition of the fair highlights a Guest of Honor Country, with China being the recent focus of programming. What this means is that visitors will get a better grasp of the publishing climate in China as well as the current big authors and new releases to have on your radar. The main book fair is accompanied by the BolognaBookPlus and the Bologna Licensing Trade Fair/Kids, making the trio of book events truly unparalleled in the world of international rights and licensing trading.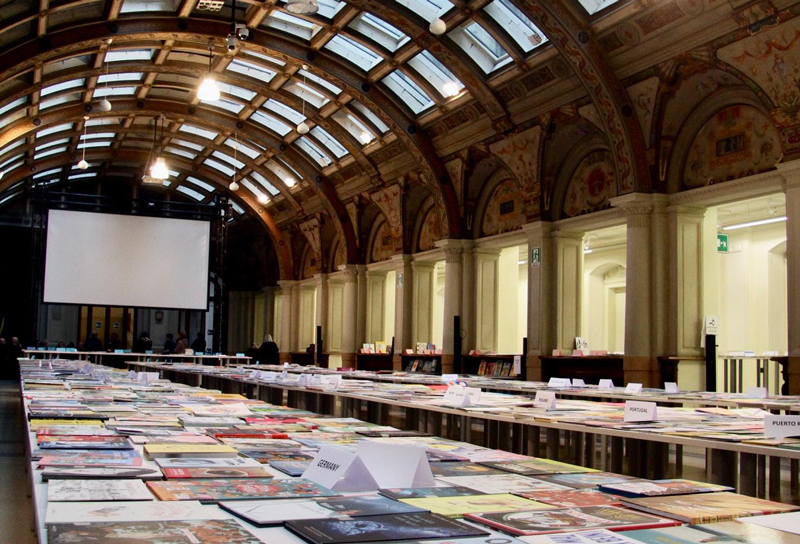 Image: Bologna Children's Book Fair
Middle East Energy 2023: March 07th – 09th; Dubai, UAE
Middle East Energy has been a pioneer in the energy generation and storage industry since 1974 and currently commands the attention of 200,000 professionals worldwide. This annual trade fair takes place at the Dubai World Trade Centre in Dubai, UAE and showcases the latest equipment and technologies across all related energy sectors. The fair covers a wide range of topics including Critical & Back-Up Power, Renewable Energy, Smart Solutions, Transmission & Distribution, and Energy Consumption & Management.
The MENA region currently sits at the heart of the energy revolution taking place, so it's definitely not to be missed. The value of professional connections to be made is not to be understated. The 800 top energy companies take over the exhibition centre, bringing to life emerging trends in energy generation, storage and infrastructure with special zones like Green Hydrogen and Energy Storage and Batteries Zone. Last edition certainly left a big economic mark with deals that reached 705 million USD in worth. All in three days. Compliment these exceptional business opportunities with a first-class information programme, and you don't need to attend any other energy event.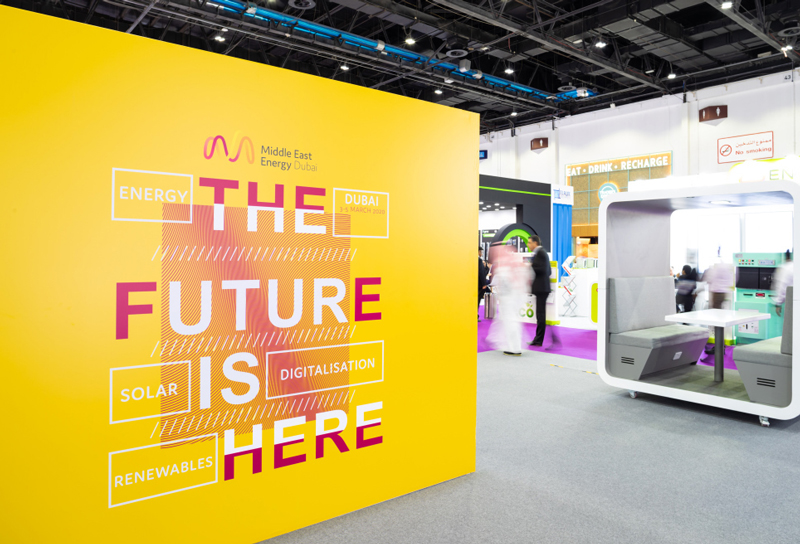 Image: wam
Embedded World 2023: March 14th – 16th; Nurnberg, Germany
Embedded World has quickly left its mark in the world of embedded systems, as automation, AI, and extreme miniaturisation continue to reshape the world. In just two decades, the trade fair has earned itself the reputation as an industry leader thanks to the participation of 720 exhibitors from 39 countries. Expectations are for Embedded World to become more significant.
Right now, editions pull in a crowd of 18,000 international trade visitors representing 76 countries. The extensive product portfolio on display at Embedded World covers everything from measuring devices, memory chips and microcontrollers to software libraries and system integration. The fair is a fantastic opportunity to discover new advancements and market-ready products and generates high-volume sales.
At Embedded World, scientific collaboration and the exchange of knowledge and expertise are high values. Editions are packed with events meant to enhance the value of your visit, with the biggest being the Embedded World Conference. The conference runs across the whole length of the trade fair and involves speakers from 42 countries. Keynotes, presentations, classes, and expert panels are available for participants.
The conference covers major trends and topics generating buzz across the community, and in 2022, it also explored the themes of responsibility and innovation in the context of climate change.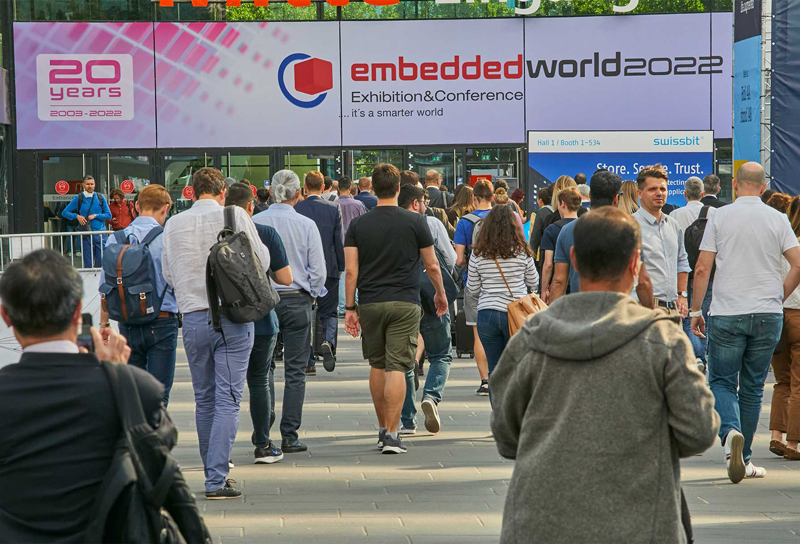 Image: Embedded World
Cosmoprof Worldwide Bologna 2023: March 16th – 20th; Bologna, Italy
Beauty industry professionals can now mark their calendars for the highly anticipated return of the Cosmoprof Worldwide Bologna trade show. For the past 50 years, Cosmoprof Worldwide Bologna has been the leading event in the perfumery and cosmetics industry, offering a comprehensive 360-degree overview of the industry.
The larger show consists of three interconnected shows: COSMO HAIR & NAIL & BEAUTY SALON, COSMOPACK, and COSMO PERFUMERY & COSMETICS. Attendance numbers live up to the hype as editions are regularly attended by 220,000 international visitors from around 140 countries, making it the ideal gathering for everyone who matters in the industry.
The Cosmoprof brand has seen success with satellite events in the USA, India, Asia, and Southeast Asia, but Bologna remains the go-to for 2700 exhibitors from 70 countries. Cosmoprof Worldwide Bologna provides an exceptional opportunity for cosmetics companies to boost sales, meet top buyers, and launch new products. Outside the show floors, there are plenty of opportunities to stay on top of trends and upgrade your skills. One of the top-rated options is the seminar series known as CosmoTalks.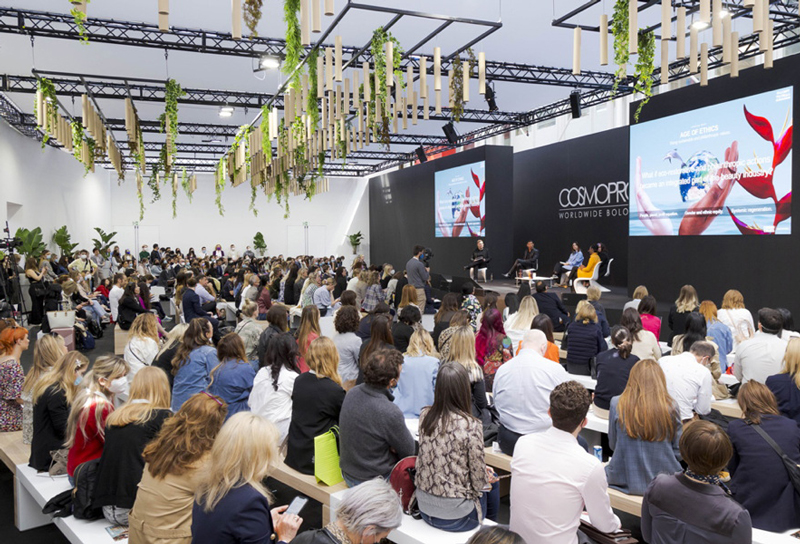 Image: premiumbeautynews
IDS 2023: March 14th – 18th; Cologne, Germany
IDS is the ultimate destination for staying updated on the latest advancements and techniques in the field of stomatology. This international trade show continues to be the top contender in the global arena with stellar numbers: 22,000 trade visitors from 114 countries during its most recent last edition at Koelnmesse in Cologne, Germany.
Regardless of your specialty in the dental industry, you're sure to find the right business partners here. With 830 companies showcasing new products spanning pharmaceuticals, dental hygiene and practical furniture among others, there's something for everyone. It's why IDS remains one of the most efficient procurement platforms worldwide.
IDS also offers a rich information programme that highlights the work of experts across all related areas of stomatology. Attendees get to hear about groundbreaking research and developments that are set to revolutionise patient care and redefine the future of dental procedures.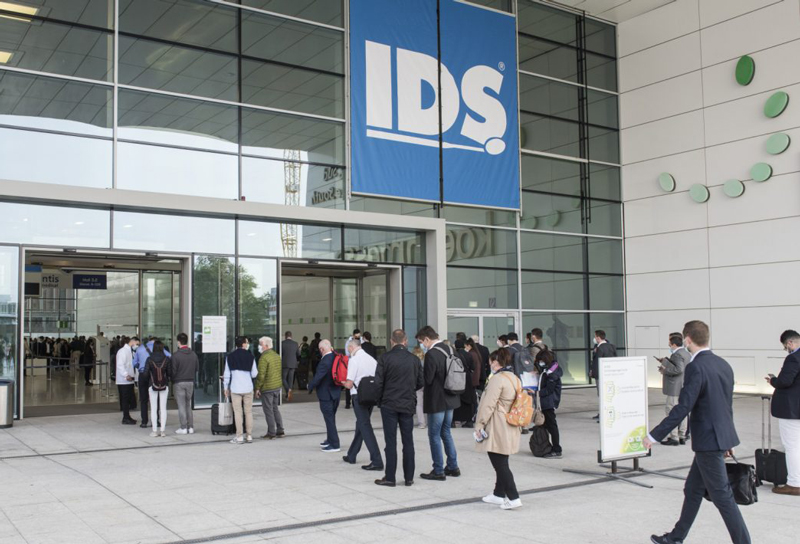 Image: dentalspiegel
GET A FREE QUOTE
Looking for a hotel accommodation for particular trade show or exhibition.
Send us a general enquiry and we will find the best options for you