Take a Look at Our Blog for Latest News
and Topics About Exhibit Travel
The Biggest Trade Fairs That Lead the Food Industry – Innovation, Business & Influence
27 Feb 2023
The food industry is a rapidly growing sector with a significant impact on the global economy and it's the role of major trade fairs to build far-reaching bridges and continue to drive innovations. These events bring together manufacturers, suppliers, distributors, and buyers from the food industry to network, build relationships, and exchange ideas.
In this article, we take a look at some of the undisputed leaders that have the most impact on the industry at large and reflect the emerging trends that are being felt worldwide. Although we've selected the top of the top, this article should not be viewed as the definitive guide to trade fairs in the food industry.
IBA in Munich, Germany
The first trade fair on our list is IBA – an institution in the sweets industry. This international trade fair serves as the primary purchasing platform for those in the confectionery, baking, and snacks sectors. What sets IBA apart is its infrequency as editions take place just once every three years, making it cost-effective for small exhibitors to attend. The pauses between editions allows enough time for technology, services, and solutions to evolve, making each edition a hub of innovation. On average, over 1300 exhibitors rent space at Messe München.
IBA has a strong track record, attracting 77,000 trade visitors from across Europe with the primary objective of researching products and making purchases. The trade fair brings excitement and fun in addition to business networking. Visitors eagerly await to witness the outcome of the German Championship of Master Bakers, IBA-UIBC-Cup of Bakers, and the UIBC Junior Championship of World Confectioners, showcasing top talent from around the world.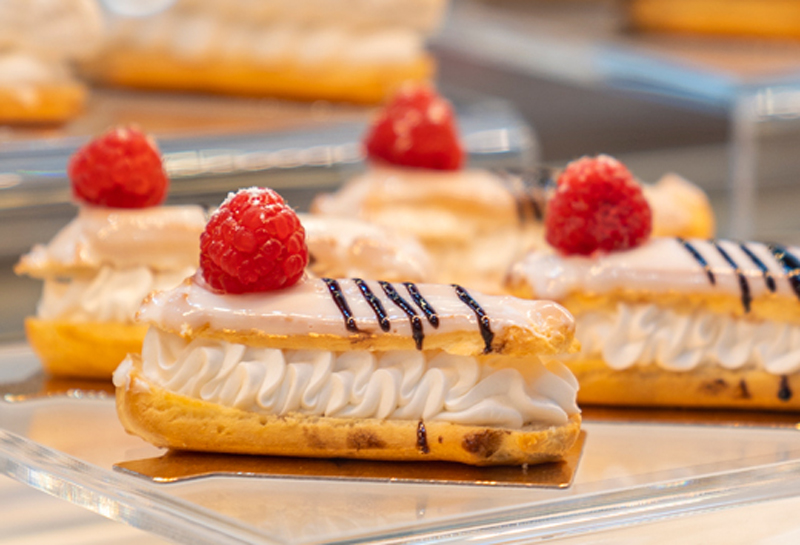 Picture: iba
ProSweets in Cologne, Germany
Adding another perspective to the sweets and snacks conversation, there's ProSweets in Cologne, which offers a more focused approach on the sweets and confectionery sector. This trade show is highly popular with manufacturers, buyers, and tastemakers, due to its robust matchmaking platform and a product portfolio that has no rival. Not even the pandemic was able to dim interest in the trade fair. ProSweets 2022 saw the participation of over 200 exhibitors and 6000 visitors from 60 countries.
ProSweets brings together the entire confectionery industry processing chain and is the definitive procurement platform, showcasing the best in raw materials, refrigeration, finished products, air-conditioning technology, food safety and quality management. The event also boasts a stellar informational program, including a brand new forum, "#CONNECT2030 – The Future Summit for Sweets and Snacks – in transition."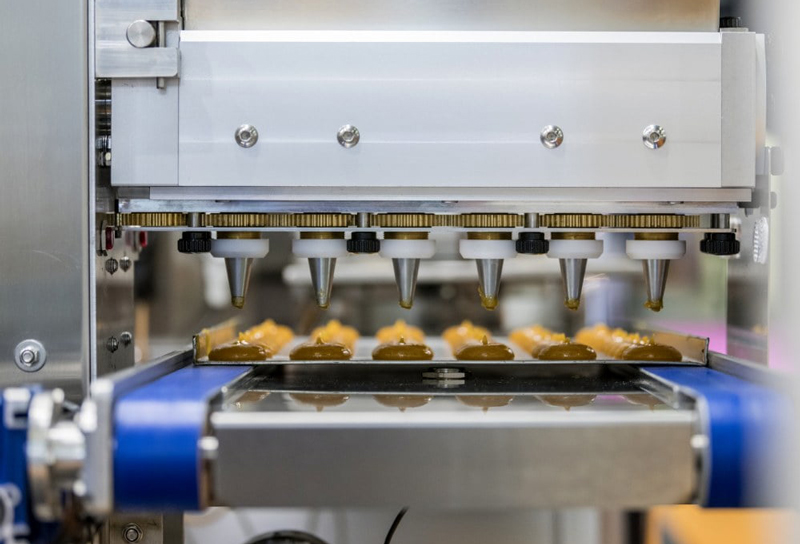 Picture: industrialmeeting
Gulfood Exhibition in Dubai, UAE
Gulfood Exhibition tops the charts as the premier trade fair for the food and hospitality sectors. The annual trade show brings to life the art of cooking and hospitality, attracting over 90,000 international visitors (trade visitors and the general public). With over 4000 exhibitors at the Dubai World Trade Centre, the exhibition halls are filled with every flavour, texture, and scent that you can imagine. The 120 country pavilions offer a delicious tour of the world's cuisines.
Aside from its extensive offerings of food, ingredients, and beverages, Gulfood Exhibition is also a major sourcing platform for kitchen equipment, packaging technology, and marketing strategies. This well-rounded approach makes it a must-attend event for industry professionals no matter what sector they operate in. In 2022, Gulfood Exhibition also introduced Gulfood YouthX, a platform that provides resources and hands-on instruction for aspiring culinary professionals.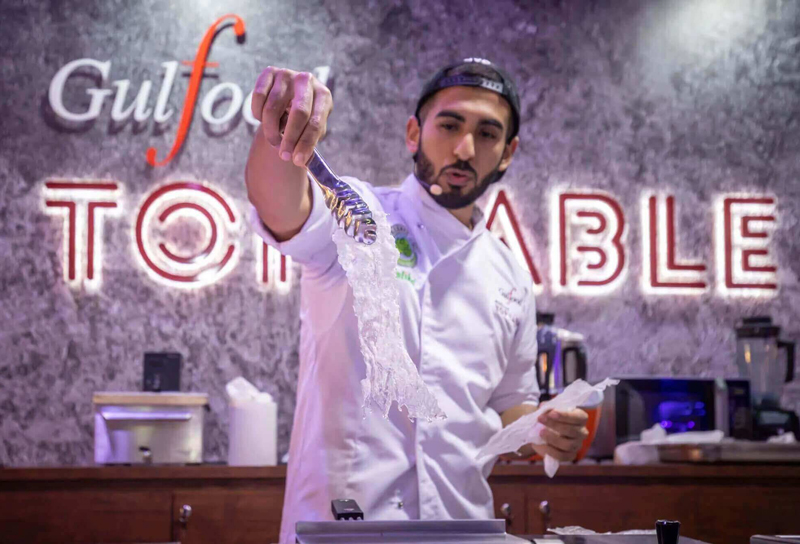 Picture: gulfood
drinktec in Munich, Germany
drinktec caters to the international beverage and liquid food industry and is considered to be THE event that should not be missed. After all, editions are spaced out every four years. The extended interval between editions gives exhibitors ample time to develop and perfect their cutting-edge technologies and solutions, which range from process automation technology and food additives to PET technology and beverage processing plants.
The numbers speak for themselves: 1750 exhibitors from 80 countries and 76,000 trade visitors from 170 countries. drinktec has placed a strong emphasis on staying ahead of Industry 4.0 and green trends. Food, energy and resource waste are hot topics of debate. The last edition focused on four core topics: Digital Solutions & Digital Transformation, Water & Water Management, Consumer Landscape & Product Design, and Sustainable Production & Packaging.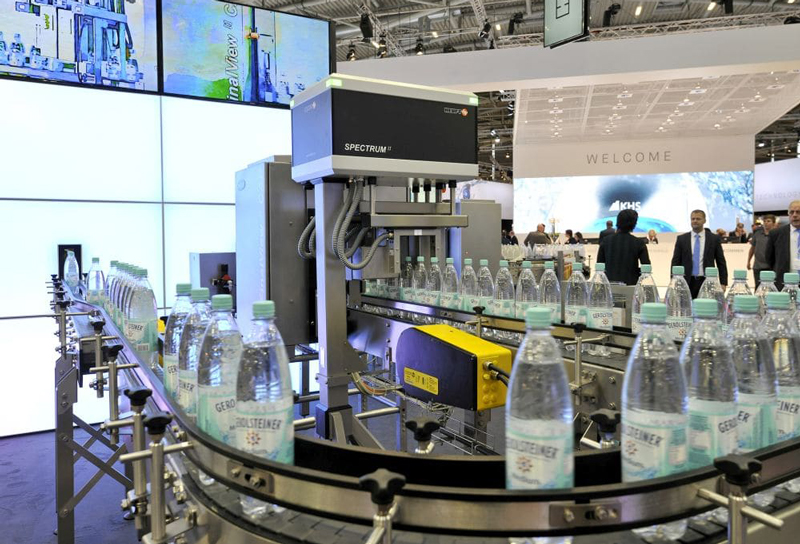 Picture: industrialmeeting
Vitafoods Europe & Finished Products Expo in Geneva, Switzerland
Vitafoods Europe & Finished Products Expo is an annual trade fair that has become increasingly relevant and influential with the rise in popularity of dietary supplements among the mainstream. Consumer trends reveal people's preoccupation with their health and what products they consume. The fair provides over 22,000 international visitors with the latest information on raw materials and ingredients, finished products, contract manufacturing, services, and equipment.
The trade fair showcases the entire supply chain, featuring 658 exhibitors from household brands to newcomers. The show is split into four Live Stages, which host most of the content and support events. Vitafoods Europe & Finished Products Expo features a rich information program with a strong lineup of speakers across various product categories. The one attraction that everybody stops by is the Tasting Centre, which displays fresh, innovative retail-ready foods and beverages.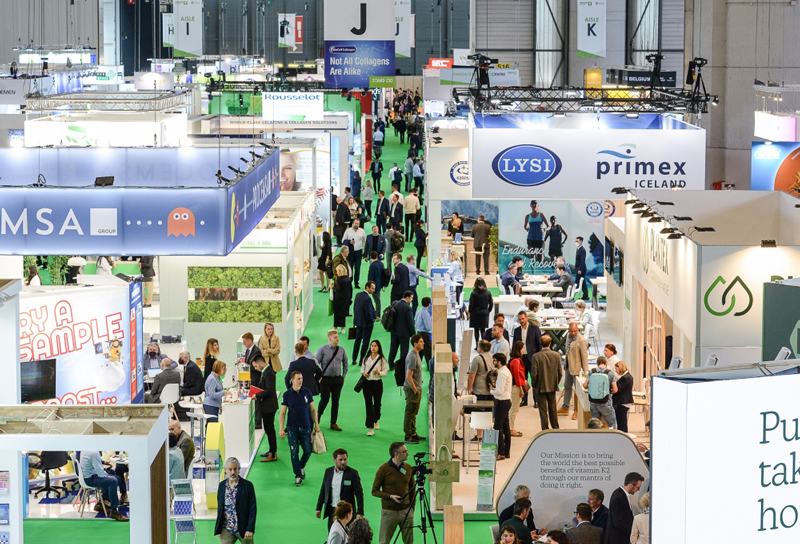 Picture: Vitafoods
Seafood Expo Global in Barcelona, Spain
Seafood Expo Global is the definitive trade fair for the seafood industry in Europe, known for its efficiency as a procurement platform. The recent move from Brussels to Barcelona has marked a new chapter for the fair with a fresh look, new mission, and location. The post-pandemic world welcomed Seafood Expo Global 2022 with open arms, as 1550 exhibitors and 26,000 international buyers participated.
The product offerings at Seafood Expo Global cover all aspects of the seafood industry, including fresh and frozen fish and seafood, value-added seafood, processed and packaged fish, freight forwarding and logistical services, and processing and packaging equipment.
The conference track, which includes 20 educational sessions, provides in-depth insights into the industry's current state, including topics such as Aquaculture, Seafood Business & Leadership, Seafood Sustainability, and the impacts of the COVID-19 pandemic on the global seafood trade.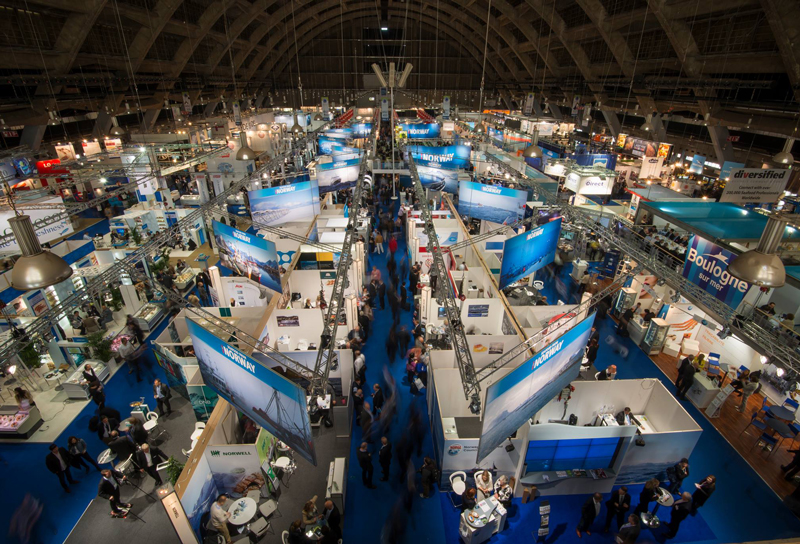 Picture: pisces-ind
GET A FREE QUOTE
Looking for a hotel accommodation for particular trade show or exhibition.
Send us a general enquiry and we will find the best options for you