Take a Look at Our Blog for Latest News
and Topics About Exhibit Travel
This July These Are the Largest, Most Anticipated Trade Fairs
4 Jul 2023
Get ready to dive headfirst into a sizzling summer filled with the hottest trade fairs around the globe! This July is buzzing with excitement as industry leaders, innovators and trendsetters from every corner of the world gear up for a productive summer. No summer vacations here. We've gathered the crème de la crème of trade fairs, highlighting the biggest and best events.
So buckle up and get ready for a whirlwind journey through the largest, most anticipated trade fairs of the summer. From groundbreaking innovations to unforgettable experiences, this is your guide to an unforgettable trade fair extravaganza. Let the adventure begin!
Lоndоn Fіlm & Соmіс Соn 2023: July 07th – 09th; London, UK
Are you ready to experience the ultimate pop culture extravaganza this summer? Get ready to dive into a world where films, comic books, video games, television, superheroes and horror collide in the heart of London! It's time for the one and only London Film & Comic Con (LFCC), the event that attracts over 100,000 fans from all over the UK and Europe, establishing itself as a powerhouse in the realm of modern entertainment.
Prepare to be blown away by a mind-boggling array of merchandise, autograph signings, photo shoots, and a jaw-dropping lineup of events that keep fans coming back year after year. LFCC is also home to the Young Adult Literature Convention (YALC), a separate stage that promises an unforgettable experience. Tickets for YALC grant access to the larger Comic Con portion as well, giving you the best of both worlds. Prepare yourself for a star-studded lineup of prominent young adult authors, captivating talks, workshops, and book signings.
Publishers set up tables to showcase their latest releases, making this the first large-scale public literature convention in the UK dedicated entirely to teen and young adult books. It's no surprise that the event draws thousands of young readers in person.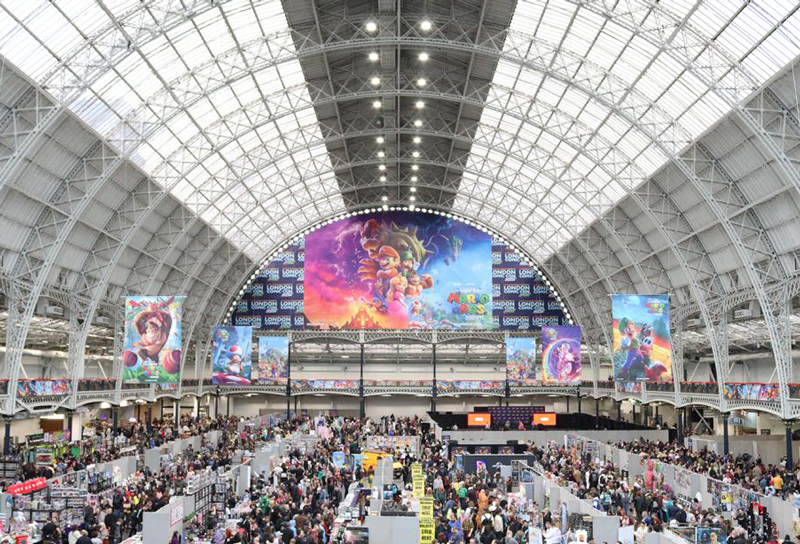 Image: olympia
TrendSet 2023: July 15th – 17th; Munich, Germany
Step into the world of ТrеndЅеt, where innovation and creativity collide! Get ready to experience collections like never before as each edition unveils groundbreaking trends that will leave you breathless. As the ultimate trade fair for living, lifestyle, and consumer goods in Europe, ТrrеndЅеt is where supply meets demand on a grand scale.
With over 2500 brands and collections showcased, ТrеndЅеt is the place to be for trendsetters like yourself. Imagine rubbing shoulders with 35,000 trade visitors who share your passion and drive. It's a vibrant gathering that happens not just once, but twice a year, ensuring that seasonal trends are captured in all their dazzling detail. Prepare to be amazed as the fair takes place biennially in Munich, Germany, with editions in January and July.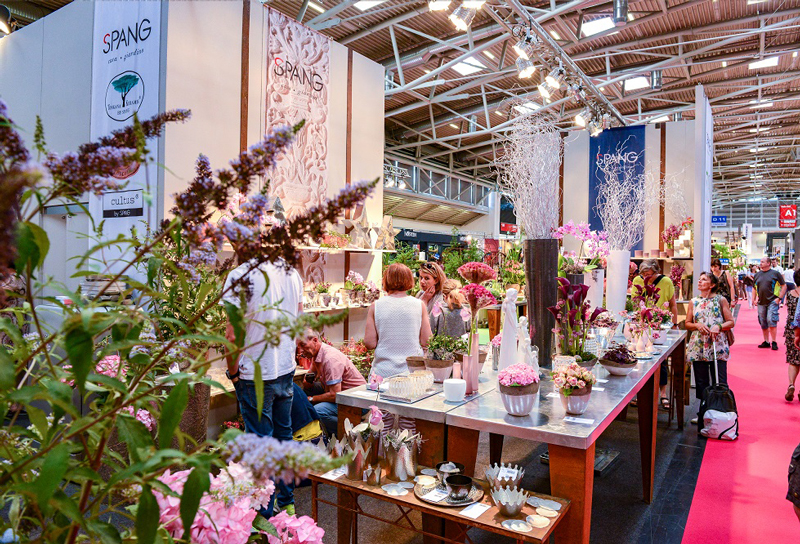 Image: messen
HYPER Japan 2023: July 21st – 23rd; London, UK
You might be spending your summer in London, but that doesn't mean you can't teleport straight to Japan by attending HYPER Japan, the ultimate cultural extravaganza and marketplace all rolled into one spectacular show! The biennial show connects fans of everything Japanese with top-notch retailers and manufacturers twice a year. But it's not just about shopping—it's a bridge that brings together the best of Western and Japanese culture, showcasing rituals and traditional arts.
No matter which product category you serve, as long as it's related to Japan, HYPER Japan is the perfect platform for you to pursue. Here, you'll directly connect with your target audience, forming strong bonds with end consumers while building better brand recognition and visibility. And the numbers are more than impressive with the autumn edition pulling in 50,000 international visitors and the summer edition reaching an astonishing 80,000 international visitors.
HYPER Japan is more than just a trade show—it's a lively, immersive experience that will transport you to the captivating world of Japan, leaving you with unforgettable memories and a deep appreciation for its rich cultural heritage. Join us and become part of this extraordinary journey!
The mainstream enthusiasm for Japanese culture has been steadily growing since the turn of the millennium and is now reaching its peak. HYPER Japan caters to the needs of the Western audience and shows no signs of slowing down. This trade show, which first debuted in 2010 without a fixed schedule, has now evolved into a biennial event. After exploring various venues in London, the organisers have finally settled on the iconic Olympia London as the perfect home for this extraordinary celebration.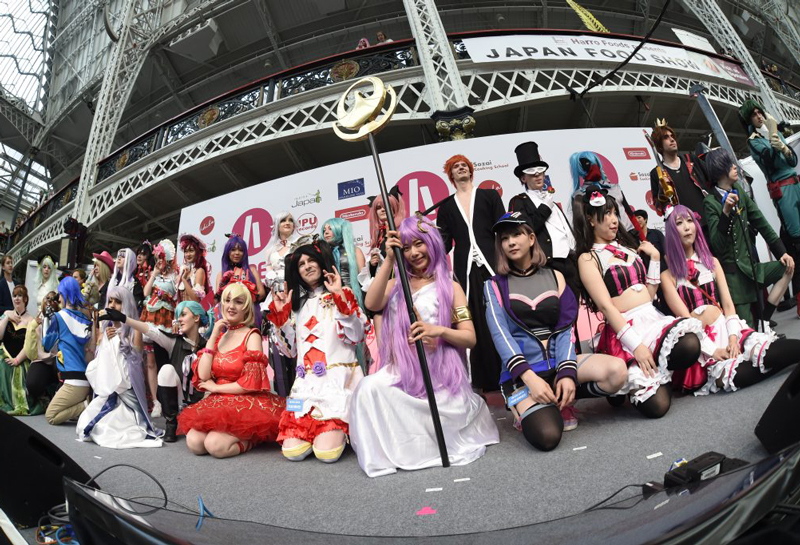 Image: hyperjapan
Lіbrаmоnt Fаіr 2023: July 28th – 31st; Libramont, Belgium
Welcome to the vibrant and exhilarating world of the Lіbrаmоnt Fаіr, Belgium's ultimate celebration of rural life! Get ready for a thrilling agricultural extravaganza like no other, held at the magnificent Lіbrаmоnt Ехhіbіtіоn & Соngrеss venue. This larger-than-life event is not just a trade fair; it's a dynamic meeting place where professionals from the agriculture and forestry sectors come together to create new connections and embrace the spirit of innovation.
Every year, during the last weekend of July, the Lіbrаmоnt Fаіr bursts to life, opening its gates to the general public and offering a wide range of events and activities that promise to enrich the experience of every visitor, young and old alike. This extraordinary fair is all about fostering connections. It ignites curiosity, encourages questioning, and paves the way for sharing innovative and sustainable solutions for agriculture, forestry, and the environment.
Whether you're a seasoned professional in the industry or attending with your family, the Lіbrаmоnt Fаіr guarantees that there's something for everyone. Step into a world of diverse thematic areas that cover the entire spectrum of agriculture and forestry, such as Organic, Livestock, Dairy, and Animal Health. From cutting-edge research and machinery to finished products, education, and culture, this comprehensive approach allows attendees to explore a wide range of captivating topics in great depth.
Prepare to be captivated as you wander through the bustling trade fair, where over 800 exhibitors showcase their brands across a sprawling 100,000 square metres of exhibition space. With over 5000 brands represented and a staggering attendance of more than 220,000 professional and private visitors, the Lіbrаmоnt Fаіr is the epitome of rural life at its best.
For some, it's all about indulging in the flavours of the Flavour Trailers, savouring local products that showcase the region's culinary delights. For others, it's about getting your hands dirty and honing your skills through fieldwork and various agricultural activities at the Agricultural Village. Farmers are in for a treat with thrilling equipment demonstrations for parks, gardens, and beyond at the incredible Mechanical Show.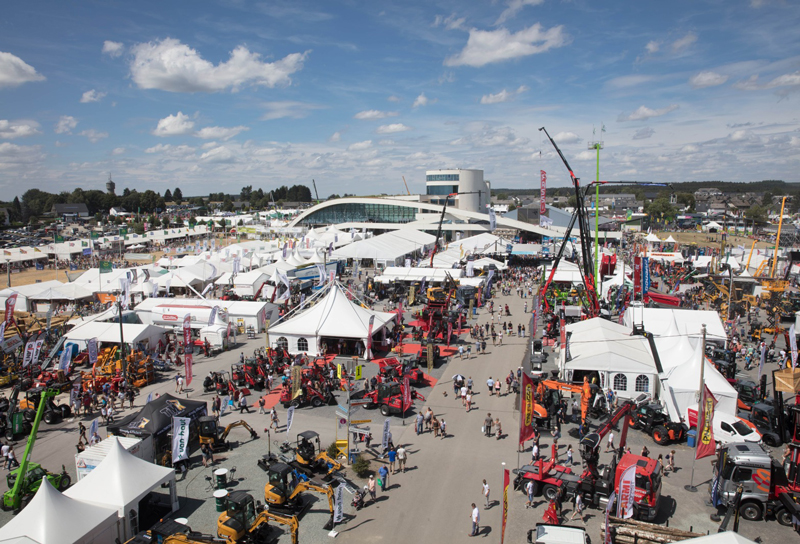 Image: visitwallonia
GET A FREE QUOTE
Looking for a hotel accommodation for particular trade show or exhibition.
Send us a general enquiry and we will find the best options for you