Take a Look at Our Blog for Latest News
and Topics About Exhibit Travel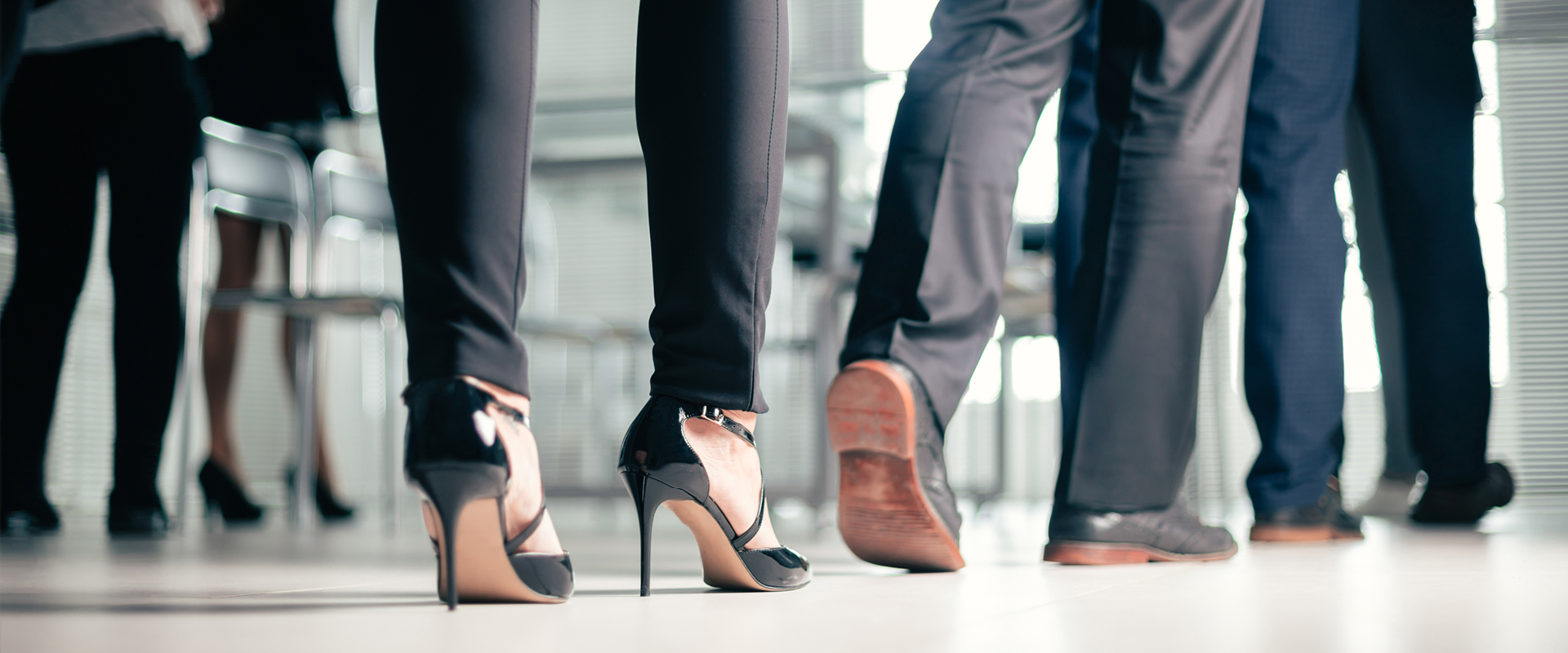 This List Has all the Biggest and Best Trade Fairs in November
8 Nov 2023
Get ready to mark your calendars because November is about to bring a spectacular lineup of trade fairs that promise excitement, innovation and a whirlwind of business opportunities! As the year comes to a close many organisers are putting together some of the biggest trade fairs regardless of the industry. In this list, we'll be looking at agri-technologies, advancements made in the aerospace sector, achievements in the medical field, the hottest trends in digital spaces and what's new in the world of maritime logistics.
So, join us on this journey as we unveil the biggest and best trade fairs in November that are set to leave you awe-inspired and brimming with fresh ideas. It's trade fair season, and the anticipation is building – don't miss out on the action!
Agritechnica 2023: November 12th – 18th; Hanover, Germany
Agritechnica 2023 approaches and promises you innovation and new opportunities! As the leading international agriculture trade fair in Europe, Agritechnica is where the agricultural world unites to explore cutting-edge solutions and concepts spanning every aspect of the industry. The event is a highly effective platform for B2B networking, cross-border purchases, and an opportunity to immerse yourself in a rich history of traditions. The numbers speak volumes – with 458,000 visitors from 130 countries and 2,802 exhibitors from 52 countries.
Agritechnica, hosted every two years at Messe Hannover, embodies a legacy that dates back to 1887 as part of the historically significant DLG Exhibition. The exhibition spans the entire farming cycle, covering tractors, soil and seed, harvest, crop protection, special crops, storage, systems, components, digital assistance, farm input, forestry, knowledge, trade and services. Join Agritechnica alongside EuroTier and energy decentral to witness the synergy that is set to redefine the future of agriculture. Don't miss this unmissable event!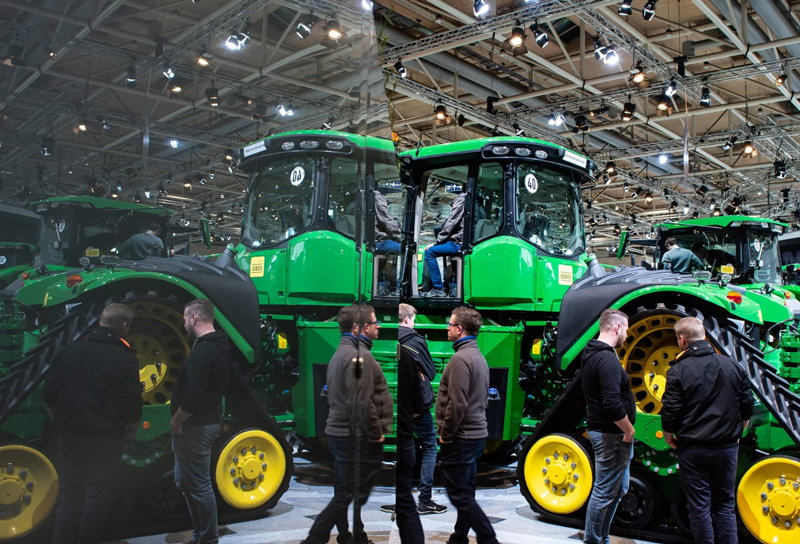 Image: oemoffhighway
Dubai Airshow 2023: November 13th – 17th; Dubai, UAE
Prepare for takeoff as Dubai Airshow 2023 soars onto the scene, bringing together industry giants, emerging companies and aviation experts from around the world. Held in Dubai, this international airshow is a hub of innovation, showcasing the latest aerospace technologies, aircraft, equipment and services. It's where dreams take flight!
Dubai Airshow is a magnet that draws thousands of trade visitors from the Gulf region and beyond. It's the place to explore trends, seize networking opportunities and ignite sales leads. The conversations happening here among civil and military aircraft manufacturers and suppliers are monumental.
Numbers tell you everything you need. The last edition, just before the pandemic, hosted 1,200 exhibitors from 145 countries, welcomed 387 official delegations from 97 countries, and attracted over 104,000 international trade visitors.
Amidst the thrilling networking opportunities, demonstrations and informative lecture sessions, one standout feature commands attention – VISTA. This startup platform co-located with Dubai Airshow brings together creative aerospace entrepreneurs from around the globe. With an exclusive investor committee, VISTA offers startups a launching pad unlike any other, where they can become superstars in the aviation world.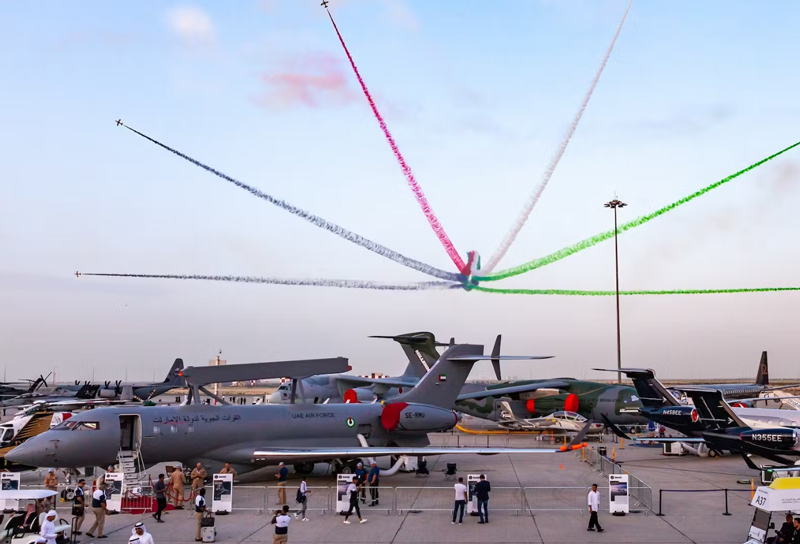 Image: imenco
MEDICA 2023: November 13th – 16th; Dusseldorf, Germany
MEDICA 2023 returns to Messe Düsseldorf, one of Germany's premier venues. MEDICA is a renowned annual trade show and a pivotal procurement platform in the medical industry, serving as the stage for unveiling the latest trends and innovations. It's a melting pot for various industry sectors, including pharmacy, medical technology, health, dental medicine, ophthalmic optics, and sports medicine. With over 120,000 visitors and 6398 exhibitors from more than 60 countries attending the 2019 edition, MEDICA is a truly global event. Professionals from various nations come together to exchange ideas and stay at the forefront of the medical field.
MEDICA offers a wealth of opportunities for professionals to meet their vital business objectives. Whether it's learning about the latest industry developments, presenting innovative products or building crucial networks with potential partners and customers, MEDICA has it all. It features a comprehensive support program that includes five forums and three conferences, each focusing on a different aspect of the medical industry.
These events are well attended by leading experts as speakers. The five forums – Health IT, Connected Healthcare, LabMed, ECON, and Tech Forum – dissect specific subjects within the medical field.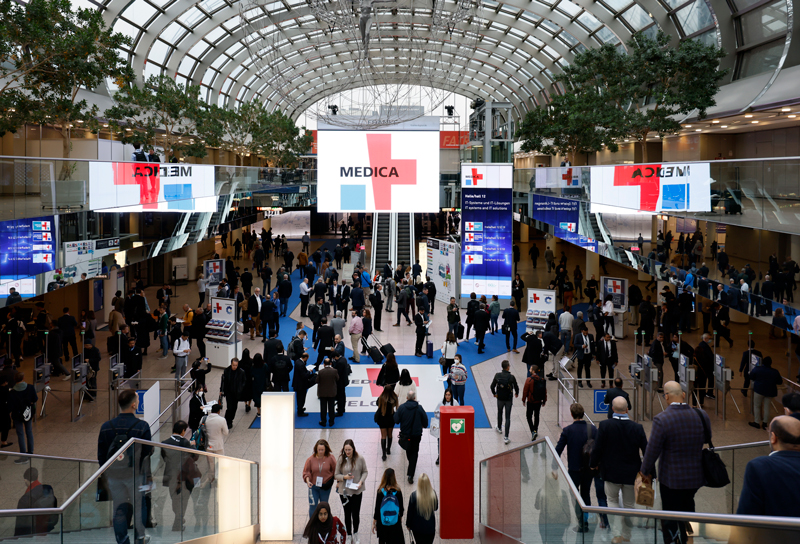 Image: ynvisible
Web Summit 2023: November 13th – 16th; Lisbon, Italy
Web Summit has cemented its place at the forefront of innovation in various fields related to Internet technologies, emerging tech, applications and venture capitalism. Held annually in Lisbon, the conference has become the ultimate gathering for tech companies, providing a springboard for startups to connect with investors, pitch their products, and build robust professional networks.
Web Summit is a must-attend event for tech companies looking to make their mark. While the conference program is enlightening, it's the people you meet that will propel you toward success. Startups are the lifeblood of the digital economy, and it's no wonder that Web Summit has built a robust framework to support, mentor, and promote incredible startups that have the potential to change the world. The ALPHA startup program at Web Summit provides an exclusive global community of startups handpicked by the Web Summit team for their potential, uniqueness, and game-changing ideas. With hundreds of companies applying, only an elite group makes the cut, including AmitY, Cogni, Airbank, Clever Maps, FOLX, Gabriel, Get Transfer, and Bee2Bee.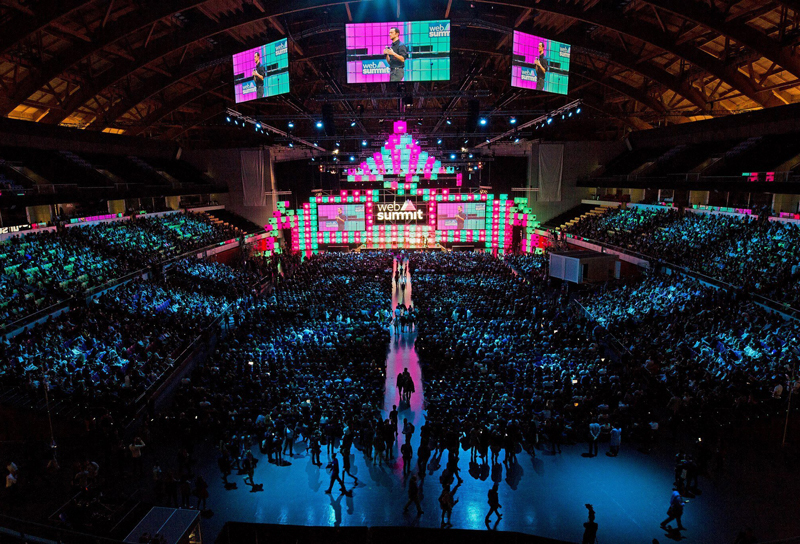 Image: alphagamma
METSTRADE 2023: November 15th – 17th; Amsterdam, the Netherlands
For those seeking the latest in maritime machinery, METSTRADE is the definitive international trade show that covers a wide range of sectors and industries. METSTRADE encompasses the entire value chain, from materials and systems to marine equipment, making it a must-attend event for professionals in the industry. It is one of the most diverse and significant events on the scene. Here are some key attendance figures:
1600+ international exhibitors from 51 countries showcased at the event.
26,000+ international trade visitors from 121 countries made the trip.
METSTRADE is renowned for its supporting program. Each edition kicks off with the Breakfast Briefing, featuring a prominent figure in the industry giving a keynote speech on a specific topic. The keynote speech for 2022 is "Paragon or Pariah? Sustainability Challenges and Opportunities from the Sky to the Sea" delivered by Cory Combs. Afterward, the audience will learn about the winners of the 2022 DAME Design Award.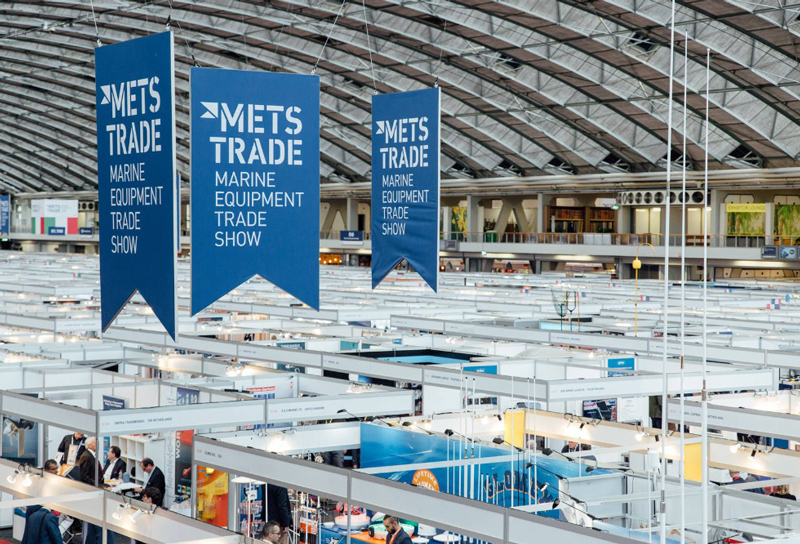 Image: superyachtnews
GET A FREE QUOTE
Looking for a hotel accommodation for particular trade show or exhibition.
Send us a general enquiry and we will find the best options for you