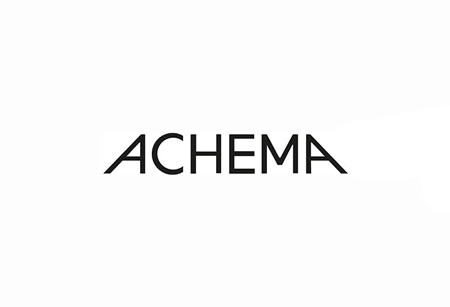 ACHEMA
Frankfurt am Main, Germany
Event Update
The ACHEMA 2024 event will be hosted between 10.06.2024 and 14.06.2024. The live trade fair will take place in Messe Frankfurt. COVID-19 protective measures will not be put in place during the exhibition. This is because of the improving pandemic situation, as it resulted in the removal of the domestic and travel restrictions.
A Brief Overview of ACHEMA
ACHEMA enjoys a stellar reputation as the definitive platform for advancements within chemical engineering and the process industry. The international exhibition focuses on the most important topics that impact our life, such as sustainability, safety and water management. Exhibitors present their innovations within analysis technology, laboratory technology, security systems, equipment, and instrumentation. The success of ACHEMA is due to its superior B2B platform and the one-of-a-kind information programme.
Put together your business travel plan early and turn to GETA ltd to discover top-notch deals on your hotel booking. It's easy to organise a whole trip in a matter of a day, when you have an experienced team to do the research for you. We have grown a network of hotels in Frankfurt that's still growing and features hotels throughout the entire city. You have options from economy 2-star hostels to high-end luxury hotels you can take advantage of. We're proud to say GETA ltd works at every price point and helps you keep expenses to a minimum!
Why Your Visit Is Worth It?
ACHEMA is one of the oldest historically running trade fairs servicing the needs of chemistry and biotechnology, and during its century in operation has only grown in value. The exhibition is often referred to as the World Forum for the Process Industries, and there's a lot of prestige. Exhibiting at ACHEMA raises your profile internationally and helps you reach the right audience. Here are some reasons to consider your visit:
144,628 industry visitors from 145 countries have walked the halls;

3,737 exhibitors have reserved booths at the exhibition centre;

ACHEMA is the world forum for chemical engineering and the process industry;

Each edition sets trends across every field;

Investors favour this platform;

There is always a support program with events for pupils and teachers.
Industry Relevance
ACHEMA, as mentioned above, holds a particular influence over the chemical industry, because it has been running for a century. The first edition was held in 1920 and has acted as a tool to chart the entire history of the industry. The exhibition is organised once every three years at Messe Frankfurt and each edition has its own special themes that complement the show's core topics – chemical engineering, chemical and biochemical reaction technology, energy and alternative feedstock, and material processing.
Of course, over the years, this has considerably expanded. Currently, ACHEMA has a massive and diverse portfolio, which captures the imagination of researchers, scientists, and buyers. The halls are organised around 12 major product groups and areas: Digital Hub; Materials Technology and Testing; Industrial and Labour Safety; Laboratory and Analytical Techniques; Pharmaceutical, Packaging, and Storage Techniques; Research and Innovation; Instrumentation, Control, and Automation Techniques; Engineering; Literature, Information, Learning and Teaching Aids; Pumps, Compressors, Valves, and Fittings; Mechanical Processes, and Thermal Processes. Together they encompass the entire modern value chain of the chemical industry. Nowhere else do you see such a depth of products and services.
Who Are You Going to Meet?
Once we break down exhibitors, we discover they come from a variety of industry sectors such as plant engineering, environmental science, petrochemicals, chemistry, and biotechnology. Among these we have names such as Microfluidics International Corporation, Lab Logistics Group GmbH, MKS Instruments, Inc. and S.K. Pharma Machinery PVT. Ltd. among others. Coming to witness the latest innovations demonstrated at ACHEMA are engineers, commercial staff, foremen, lab assistants, technicians, chemists, and physicists. A large group of these visitors return home very well satisfied. Surveys say that 85% of visitors report being "satisfied" or "highly satisfied" with their visit.
The Additional Value from Attendance
Over the decades, as the exhibition grew in size, ACHEMA built on top of its success with brand-new initiatives aimed at delivering value to everyone involved. Today, the exhibition has one of the most comprehensive support programmes. There's something for everybody.
The PRAXISforum consists of a series of short presentations and has a lot of practical focus. The presentations touch upon issues regarding best practices, productions and the latest technologies that are ready-to-use right now. If you're a disruptor in your sector, then how about you enter to win the ACHEMA Start-up Award?

ACHEMA is dedicated to keeping the industry healthy and growing. This means offering support to the next generation of talent. You will find a variety of events aimed at students, pupils and trainees, who are interested in breaking into the chemical industry. The numbers are steadily rising and the education program at the exhibition is one of the best. Top instructors, teachers, and other scientific staff participate in order to share their knowledge and teach them valuable skills.
Past editions
ACHEMA 2022
22.08.2022 - 26.08.2022
ACHEMA 2018
11.06.2018 - 15.06.2018
How to get to ACHEMA

On Foot
From Hauptbahnhof - 20 min
From Frankfurt Airport – 35 min with a bike

By Car
From Frankfurt Main Station - 10 min
From Frankfurt Airport - 20 min

By Public Transport
From HBF S-Bahns with numbers 3, 4, 5 or 6 will all get you to Messe Frankfurt for 11 min
From Frankfurt Airport with ICE, S8 or S9 for 35 min to HBF and then S3, S4, S5 or S6 for 11 min