AEEDC Dubai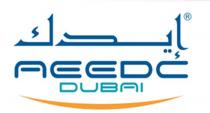 AEEDC Dubai
UAE , Dubai
The Latest News on COVID-19
AEEDC 2022 is full steam ahead. The international trade show returns to its original slot in early February after being delayed to June in 2021. But the pandemic won't slow down organisers this time around. The official dates have been announced for February 1st – February 3rd and there will be thorough COVID-19 safety measures put in place. AEEDC 2022 is split between Dubai World Trade Centre and Dubai International Convention & Exhibition Centre. Both have earned the very prestigious SafeGuard Label, which means incredible safety protocols, digital services and very frequent audits to maintain standards. Speaking of digital services, you can also take advantage of the virtual portal, if you are unable to make the trip to the physical event.
A Brief Overview of AEEDC
Dental practitioners from around the world regularly attend AEEDC. The international exhibition and conference is the biggest of its kind and can't be matched anywhere in the world. It's the best possible way to get in the Middle East markets and connect with buyers in Asia, Africa and the Americas. AEEDC has a wide reach and has earned itself the reputation of the most international exhibition of them all.
Hotels for AEEDC get booked to full capacity very quickly, when the exhibition rolls around. Get the absolute best in hotel deals in Dubai and don't spend a small fortune on accommodation. GETA ltd is here to make your business trip successful and affordable. Choose from hotels close to the Dubai World Trade Centre and Dubai International Convention & Exhibition Centre, and get your booking done in minutes. Convenient, efficient and affordable – that's the GETA ltd way!
Why Your Visit Is Worth It
AEEDC makes all the sense from an exhibitor perspective. The exhibition has established itself over the course of twenty years and presents exhibitors with a lot of opportunities to mix with the best of the best. Editions also have impressive turnout. Take a look at the numbers from the last edition:
155 countries represented
50,000+ international trade visitors made the trip
3000+ international exhibitors
4000+ brands were presented
18 country pavilions
75 speakers
Industry Relevance
AEEDC has been running since 1997 in Dubai, UAE and has served as the springboard for a lot of innovation. The exhibition and conference are held once a year in February and are split between the Dubai World Trade Centre and Dubai International Convention & Exhibition Centre. AEEDC has been officially recognized as the largest annual scientific dental conference & exhibition in the world. The main reason for this is the high concentration of high-level buyers. Another has to do with the wealth of new products on display. The exhibition halls are lined up with dental tools, dental laboratories, dentist chairs, bleaching products, dentist equipment, endodontic instruments, oral hygiene articles, bone grafting materials and casting gold alloys. AEEDC is the best platform to launch a new product.
Who Are You Going to Meet?
SISMA, Runyes Medical Instrument, implantswiss, Tepe, DiaDent, NSK, Light Instruments and Dentsply Sirona are some of the brand names that will be in attendance. There's a lot of interest in AEEDC from all around the world. Most visitors come from Russia, Pakistan, KSA, India, Oman, Sudan, Bahrain and Iran, but there's also a sizeable number from European countries like Germany and Italy. Overall, AEEDC is professionally oriented and most of the visitors attend in order to make purchases and research what's new on the market. The audience falls into the following groups – dental clinics, universities and research, hospitals and laboratories, health authorities and governmental entities, and dealers, importers and distributors.
Past editions
AEEDC Dubai 2021
29.06.2021 - 01.07.2021
AEEDC Dubai 2020
04.02.2020 - 06.02.2020
1,800
SQ M of Exhibition Area
How to get to AEEDC Dubai

On Foot
Dubai Airport – not advisable
Global Village 1 Station – not advisable

By Car
Dubai Airport – 10 mins via Sheikh Rashid Rd/E11
Global Village 1 Station – 20 mins via Sheikh Mohammed Bin Zayed Rd/E311 and Al Ain - Dubai Rd/E66

By Public Transport
Dubai Airport – 15 mins via transport MRed
Global Village 1 Station – not available
Hotels
Venue