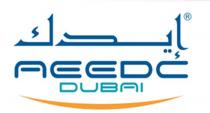 AEEDC Dubai
Dubai, UAE
Book Hotel Online for AEEDC Dubai
Book Now
The Latest News on COVID-19
AEEDC 2024 is full steam ahead. The international trade show returns to its original slot in early February. The official dates have been announced for 06.02.2024 and 08.02.2024 and there will be thorough COVID-19 safety measures put in place. AEEDC 2024 is split between Dubai World Trade Centre and Dubai International Convention & Exhibition Centre. Both have earned the very prestigious SafeGuard Label, which means incredible safety protocols and very frequent audits to maintain standards.
A Brief Overview of AEEDC
Dental practitioners from around the world regularly attend AEEDC. The international exhibition and conference is the biggest of its kind and can't be matched anywhere in the world. It's the best possible way to get in the Middle East markets and connect with buyers in Asia, Africa and the Americas. AEEDC has a wide reach and has earned itself the reputation of the most international exhibition of them all.
Hotels for AEEDC get booked to full capacity very quickly, when the exhibition rolls around. Get the absolute best in hotel deals in Dubai and don't spend a small fortune on accommodation. GETA ltd is here to make your business trip successful and affordable. Choose from hotels close to the Dubai World Trade Centre and Dubai International Convention & Exhibition Centre, and get your booking done in minutes. Convenient, efficient and affordable – that's the GETA ltd way!
Why Your Visit Is Worth It
AEEDC makes all the sense from an exhibitor perspective. The exhibition has established itself over the course of twenty years and presents exhibitors with a lot of opportunities to mix with the best of the best. Editions also have impressive turnout. Take a look at the numbers from the last edition:
155 countries represented

50,000+ international trade visitors made the trip

3000+ international exhibitors

4000+ brands were presented

18 country pavilions

75 speakers
Industry Relevance
AEEDC (UAE International Dental Conference and Arab Dental Exhibition) has been a prominent event in the dental industry since its establishment in 1997. Held annually in Dubai, UAE, the exhibition and conference serve as a platform for innovation and knowledge exchange in dentistry. The event takes place in February and is split between two renowned venues: the Dubai World Trade Centre and Dubai International Convention & Exhibition Centre.
AEEDC has gained international recognition as the largest annual scientific dental conference and exhibition in the world. This distinction stems from the event's ability to attract high-level buyers and showcase a wide array of new dental products. The exhibition halls are brimming with dental tools, laboratories, dentist chairs, bleaching products, equipment, endodontic instruments, oral hygiene articles, bone grafting materials and casting gold alloys. This comprehensive display of products makes AEEDC the ideal platform for launching new dental innovations.
Over its 27-year journey, AEEDC Dubai has evolved from humble beginnings to become a global reference point for dental experts, academicians and industry professionals. As Dubai's reputation as a leading healthcare destination and scientific hub has grown, AEEDC Dubai has expanded alongside it, cementing its status as a pivotal event in the dental field.
In addition to the extensive exhibition, AEEDC Dubai offers attendees a wealth of educational opportunities. The event features the highly regarded AEEDC Conference, World Orthodontic Conference, and World Oral & Maxillofacial Surgery Conference. These conferences bring together experts to share their insights and discuss the latest advancements in the field. Attendees can also participate in CME-accredited specialty courses and workshops, enabling them to enhance their skills and stay abreast of emerging developments.
AEEDC Dubai has undoubtedly established itself as a global powerhouse in the dental industry. Its ability to foster innovation, provide a platform for networking and business opportunities, and offer valuable educational experiences has solidified its importance and relevance for dental professionals worldwide.
Who Are You Going to Meet?
AEEDC Dubai attracts oro-dento-facial professionals, offering them the opportunity to explore the latest clinical products, cutting-edge dental imaging technologies and innovative dentistry and orthodontics solutions. The event provides a platform for suppliers and manufacturers to connect with decision makers, key distributors, buyers, dentists, clinicians, researchers and other industry professionals. The show floor becomes a hub for sealing significant business deals with over $3 billion worth of transactions taking place each year.
SISMA, Runyes Medical Instrument, implantswiss, Tepe, DiaDent, NSK, Light Instruments and Dentsply Sirona are some of the brand names that will be in attendance. There's a lot of interest in AEEDC from all around the world. Most visitors come from Russia, Pakistan, KSA, India, Oman, Sudan, Bahrain and Iran, but there's also a sizeable number from European countries like Germany and Italy.
Overall, AEEDC is professionally oriented and most of the visitors attend in order to make purchases and research what's new on the market. The audience falls into the following groups – dental clinics, universities and research, hospitals and laboratories, health authorities and governmental entities, and dealers, importers and distributors.
Additional Value of Attending
Fostering the next generation of specialists ranks high as a goal for AEEDC and what better way to illustrate this mission than the AEEDC Student Competition, which has entered its 15th year. The competition highlights the significance of competition in global education systems and offers incentives for self-improvement among students.
The AEEDC Student Competition provides a unique opportunity for dental and oral medicine students to participate through their respective universities. Each university assembles a team of five students from their 4th and 5th academic years who will engage in active interaction with students from different dental colleges and universities. The competition aims to foster the exchange of information, knowledge and the expansion of students' horizons in various fields of dentistry.
Competing students will face challenging questions in diverse subjects related to oral and dental medicine. Topics range from Infection Control and Four Handed Dentistry to Implantology and Oral Surgery, offering a comprehensive assessment of their knowledge and skills.
The objectives of the AEEDC Student Competition are multi-fold. Firstly, it aims to involve dental students in the AEEDC Dubai programs, providing them with a platform to showcase their talents and expertise. Secondly, the competition fosters interaction and collaboration among dental students from different institutions, creating a network for future professional relationships.
Additionally, the competition encourages students to expand their knowledge across various fields in dentistry through active participation. It also aims to nurture the knowledge-seeking drive among future dentists, shaping them into lifelong learners. Lastly, the competition creates an exciting environment that promotes cohesion and camaraderie among dental students, fostering a sense of community within the dental profession.
Past editions
AEEDC Dubai 2023
07.02.2023 - 09.02.2023
AEEDC Dubai 2022
01.02.2022 - 03.02.2022
155
Participating countries
4,800
Innovative products
AEEDC Dubai 2021
29.06.2021 - 01.07.2021
AEEDC Dubai 2020
04.02.2020 - 06.02.2020
1,800
SQ M of Exhibition Area
How to get to AEEDC Dubai

On Foot
Dubai Airport – not advisable
Global Village 1 Station – not advisable

By Car
Dubai Airport – 10 mins via Sheikh Rashid Rd/E11
Global Village 1 Station – 20 mins via Sheikh Mohammed Bin Zayed Rd/E311 and Al Ain - Dubai Rd/E66

By Public Transport
Dubai Airport – 15 mins via transport MRed
Global Village 1 Station – not available