AERO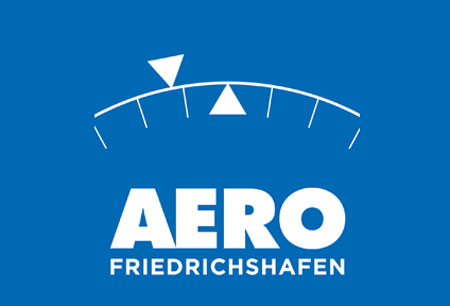 AERO
Germany , Friedrichshafen
The Latest News on Covid-19
We have learned AERO 2021 will not happen this July. The COVID-19 situation and the government bans on large events are the reasons for this cancellation. Messe Friedrichshafen GmbH made this decision in the best interest of exhibitors and visitors alike and expects the 2022 live edition to be the reset the industry needs. Messe Friedrichshafen will welcome aviation professionals from April 27th until April 30th, 2022 amidst state-of-the-art coronavirus protective measures. This delay will also give people ample time to prepare for the show. Soon, digital content will be made available in the lead-up to AERO 2022. However, nothing can replace trade shows as the driving force of the international business. The safety measures will include social distancing regulations. At all times, delegates must observe a social distance of 1.5 meters.
A Brief Overview of AERO
AERO is not just an exhibition for aircraft, but also a platform for innovation and an opportunity for aviation professionals and associations to network effectively and to great success. The top designers and manufacturers come together to present their latest in aircraft, helicopter and air sports equipment to thousands of international trade visitors confirmed to attend. It's a tradition that takes place in Friedrichshafen, Germany for a long time and you should be a part of it!
GETA ltd has experience working with professionals on the road and understands what you search for in a hotel room – inexpensive rates that spare your budget, access to local public transport for extra mobility and strategic location close to Messe Friedrichshafen. This way you're never too far from the action and have better chances to meet with potential business partners. Book hotels close to AERO on your own terms and experience a streamlined commute! It's that easy.
Why Your Visit Is Worth It
Let's examine what AERO can do for you in the role of an exhibitor. What everyone wants is to make the most connections and earn the most sales leads. The environment at AERO facilitates all of the above. Take a look at the visitor turnout from last edition:
750+ international exhibitors from 40+ countries showcased at the event;
32,000+ international trade visitors made the trip;
100,000+ square metres of exhibition space used.
Industry Relevance
AERO is a place where professionals can mingle with aviation enthusiasts. The very first AERO was held in Messe Friedrichshafen in 1978 and editions are spaced out on an annual basis. What's most impressive about the exhibition is the sheer wealth of products and services exhibited. Trade visitors can purchase helicopters, drones, engines, business jets, motor gliders, avionics, air and exercise equipment, cabin equipment, airport equipment, kits, light aircraft, pilot equipment and even used aircraft. There's something for everyone and you sell to all levels. One of the big selling points of AERO is that it's a massive springboard for innovation. Organisers give additional value through the inclusion of over 100 talks and workshops!
Who Are You Going to Meet?
AERO reports good, consistent growth rate. Last edition earned out over 32,000 visitors compared to the 31,000 visitors from edition in 2018, so there's a sense of expansion and opportunity in the air. You also tap into more markets since over 60% of all visitors have are foreign nationals with the majority coming from Europe, followed by Asia, and Australia and New Zealand. The divide for exhibitors is split down in the middle with only every second exhibitor coming from outside Germany. The multi-faceted program with a Flight Simulator Area and a drone demo area attracts people as diverse as fledgling pilots to law enforcement.
Past editions
AERO 2020
01.04.2020 - 04.04.2020
Cancelled because of COVID-19.
AERO 2019
10.04.2019 - 13.04.2019
100,000+
SQ M of Exhibition Area
AERO 2018
18.04.2018 - 21.04.2018
100,000+
SQ M of Exhibition Area
AERO 2017
05.04.2017 - 08.04.2017
100,000+
SQ M of Exhibition Area
AERO 2016
20.04.2016 - 23.04.2016
100,000+
SQ M of Exhibition Area
How to get to AERO

On Foot
from Bahnhofplatz - 52 min or 20 min with a bike
From Bodensee Airport Friedrichshafen - 45 min walking or 12 min with a bike

By Car
from Bahnhofplatz - 11 min
From Bodensee Airport Friedrichshafen it is just 7 min

By Public Transport
no suitable public transportation from from Bahnhofplatz, nor from the nearest airport to messe
Hotels
Venue