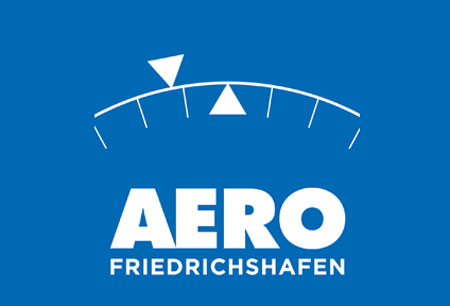 AERO
Friedrichshafen, Germany
The Latest News for the Event
Messe Friedrichshafen will welcome aviation professionals for AERO 2024 between 17.04.2024 and 20.04.2024. Currently, Germany does not have ongoing domestic restrictions related to Covid-19. However, attendees will be highly encouraged to follow recommendations such as observing a social distance of 1.5 meters. Also, they will have to present upon arrival in the country documentation such as proof of recovery due to the travel restrictions.
A Brief Overview of AERO
AERO is not just an exhibition for aircraft, but also a platform for innovation and an opportunity for aviation professionals and associations to network effectively and to great success. The top designers and manufacturers come together to present their latest in aircraft, helicopter and air sports equipment to thousands of international trade visitors confirmed to attend. It's a tradition that takes place in Friedrichshafen, Germany for a long time and you should be a part of it!
The upcoming edition of AERO in 2023 carries the promise of visitors in the thousands. Book the most affordable hotel rooms during the trade fair before everyone else. GETA ltd has a database of hotels, apartments and hostels all over Friedrichshafen and accommodates budgets of all sizes. Tell us your price point and we'll find the right hotels close to Messe Friedrichshafen. You get to stay on budget and keep your commute to a few minutes. Contact us early enough and we'll place you within walking distance. GETA ltd provides much more than just accommodation for AERO. Browse through our many additional travel services for the full experience!
Why Your Visit Is Worth It
Let's see what AERO can do for you as an exhibitor. As a long-running exhibition, AERO has a built-in audience that travels from far away. You position your products to high-profile buyers and expand your brand to new markets beyond your region. AERO more than compensates you for the expenses of travelling and renting exhibition space. Even the pandemic hasn't been able to affect attendance. Here are the key details from the last live edition:
630+ international exhibitors from 40+ countries showcased at the event;
27,700+ international trade visitors from 75 countries made the trip;
100,000+ square metres of exhibition space used.
Industry Relevance
AERO is a place where professionals can mingle with aviation enthusiasts. The very first AERO was held in Messe Friedrichshafen in 1978 and editions are spaced out on an annual basis. What's most impressive about the exhibition is the sheer wealth of products and services exhibited. Over the years, AERO has established itself as a significant business platform in service to air sports, general aviation and business aviation.
This broad specialisation explains why the product assortment extends so far. Visitors can research and buy helicopters, drones, engines, business jets, motor gliders, kits, avionics, air and exercise equipment, cabin equipment, airport equipment, light aircraft, pilot equipment and used aircraft.
There's something for everyone and exhibitors have a chance to make sales at all levels. One of the big selling points of AERO is that it's a massive springboard for innovation. Organisers give additional value through the inclusion of over 100 talks and workshops!
AERO easily adapts to changes in the aviation industry. Everyone talks about sustainability and it is true that the aviation industry is going through a generation change in drives. Now is the time of electric, hybrid-electric, hydrogen fuel cell or bio- and eFuels. These alternatives to current fuels have yet to prove themselves and AERO creates the necessary space for exhibitors and experts to discuss and showcase. The AERO Sustainable Aviation Trail is a new addition to the trade fair. All participating exhibitors signal their involvement by hanging large green balloons over their booths.
Who Are You Going to Meet?
You also tap into more markets since over 60% of all visitors are foreign nationals with the majority coming from Europe, followed by Asia, and Australia and New Zealand. The divide for exhibitors is split down in the middle with only every second exhibitor coming from outside Germany. The multi-faceted program with a Flight Simulator Area and a drone demo area attracts people as diverse as fledgling pilots to law enforcement.
You're in great company when it comes to exhibitors. You are side by side with major European manufacturers. The last edition saw new models and innovations from Alpi Aviation, Aquila Aviation, Elixir Aircraft, JMB Aircraft, Turbotech, BOSE Aviation, Porta Air Service, Flight Design general aviation, Tecnam, Rheinland Air Service and AeroSys. The quality of trade visitors is what motivates trade visitors to attend in the first place.
Additional Value of Attending
The B2B aspects of AERO are undisputed, but that doesn't mean the exhibition focuses entirely on facilitating business deals. AERO has developed a varied and dynamic support programme that targets all aviation sectors. Each brings visitors the opportunity to sit down for up to 50 individual product presentations, conferences, lectures and discussions that cover much ground. Topics range from safety to sustainability to practical flying topics.
One of the major new additions to the exhibition format is the special area for unnamed drones – technology that's become integral for police work, fire departments and other rescue work. The demand has grown only larger and AERO dedicates two days to educate visitors on possibilities and new trends regarding drones. The specialist event UAS in government and public services does the brunt of the work and it's coordinated between the Baden-Württemberg Police, Federal Office of Civil Protection and Disaster Assistance (BBK), Unmanned Aerial Vehicle Association, UAV DACH, and the CURPAS.
The Women in Aviation conference is also a cornerstone in programming since women remain largely overseen and underrepresented in aviation as a whole. The conference hosts a number of female pilots, who share their stories like Zara Rutherford (the youngest female pilot to fly around the world), and experts who give actionable advice on practical solutions for overcoming these challenges.
The support programme casts a wide net when it comes to topics. One of the current hot topics is the preservation of airports in Europe as they face wear and tear from frequent use. There are also challenges caused by the constant technological requirements to meet industry demands. We can't overlook the importance of further reduction of emissions by aviation. Electrical flight is what everyone talks about without exception. Helicopters have made major leaps over the pandemic so a lot of space has been dedicated to these massive changes. Other topics include overcoming the shortage of skilled workers and how to make travel safer during the pandemic.
Past editions
AERO 2023
19.04.2023 - 22.04.2023
AERO 2022
27.04.2022 - 30.04.2022
AERO 2020
01.04.2020 - 04.04.2020
Cancelled because of COVID-19.
AERO 2019
10.04.2019 - 13.04.2019
100,000+
SQ M of Exhibition Area
AERO 2018
18.04.2018 - 21.04.2018
100,000+
SQ M of Exhibition Area
How to get to AERO

On Foot
from Bahnhofplatz - 52 min or 20 min with a bike
From Bodensee Airport Friedrichshafen - 45 min walking or 12 min with a bike

By Car
from Bahnhofplatz - 11 min
From Bodensee Airport Friedrichshafen it is just 7 min

By Public Transport
no suitable public transportation from from Bahnhofplatz, nor from the nearest airport to messe