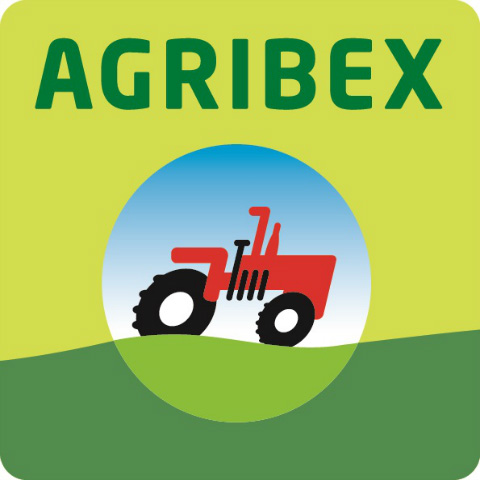 Agribex
Brussels, Belgium
The Latest News
Agricultural professionals and farmers will have to wait two more years before they can meet face to face in Brussels, Belgium for another edition of AGRIBEX. With the coronavirus cases rising in numbers, FEDERATION FEDAGRIM could not in good faith host the 2021 edition without making large cuts and hurting the event. The decision was made a little over a month before the official start date. Organisers are firm on skipping directly to their next slot in 2023, with the current dates being 6.12.2023 to 10.12.2023. The hosting site will have a health and safety plan in place that is in compliance with the government's standards. This includes all COVID-19 preventive measures, ranging from masking to admission only with a Covid-19 Safe Ticket.
A Brief Overview of AGRIBEX
AGRIBEX is the defining trade show for arable farming, livestock, garden and green zones. It's been so successful over its course of sixty years that it carries the title of the largest indoor show for agriculture in the entire Belgium. This positions AGRIBEX at the forefront of all conversation happening around farming and even brings international interest from the surrounding regions.
It's our job to make your business trip to Brussels productive and informative. GETA ltd books hotels for AGRIBEX at attractive prices across every price point. With one consultation, our team rounds up all the best hotel deals in the city and ensures you stay firmly within budget. Make savings and enjoy a quick commute to the exhibition centre. We make sure you stay near Brussels Expo and have options when it comes to public transport. Apartments, hotels and hostels - we offer them all! Large groups are more than welcome.
GETA ltd delivers much more than hotel reservations. We're here to plan airport transfers, book meeting rooms with A/V equipment and build your exhibition booths.
Why Your Visit Is Worth It
AGRIBEX is a fantastic option for manufacturers and suppliers in the agricultural sector to target the Western European market. The mix between professional visitors and the general public also ensures brand visibility. The investment in costs to get there is quickly returned, because brands can easily close new deals with old clients and add new buyers to their professional network. Look at the data:
340+ international exhibitors

100,000+ international trade & public visitors

61,000+ sq. metres of exhibition space in use
Industry Relevance
AGRIBEX traces its beginnings to 1958, when it debuted in Brussels, Belgium. The trade show is half professional event meant for agricultural professionals and half fair aimed at the general public – something that stays true to this day. It's what brings in so many visitors to the show. Held for five days in December every other year, AGRIBEX puts together an exciting programme with lots of activities at Brussels Expo.
Contractors and farmers can discover every possible machine, tool or equipment to complete any task on the farm. You'll find the best in repair, processing of meat & milk products, crawlers and wheeled tractors, fertilizers, tractors and combines, trailers & semi-trailers, tractors, electrical equipment, chemicals and agricultural machinery.
Who Are You Going to Meet?
TÜV NORD INTEGRA, TWIN TRAILER, UNIFARM BVBA, UNIL LUBRICANTS NV and URBAN GMBH & CO are some of the brand names that frequent the trade show over the years. The professional audience is mostly contractors, representatives of the supply industry and farmers (both animal and land). The Brussels Livestock Show is certainly the main meeting place for the biggest names in livestock farming – cattle, sheep, goats, horses.
AGRIBEX is also a magnet for various researchers and government representatives. Although mostly visited by Belgians, there's a good percentage of international visitors and exhibitors coming from Denmark, Germany, the Netherlands, France and Switzerland. But as a whole, the trade show welcomes the community and there's a lot of fun to be had by everyone.
Additional Value of Attending
AGRIBEX is also the host of the Brussels Livestock Show, which transforms Hall 1 of the Brussels Expo into a sprawling arena for livestock. This extraordinary event witnesses the showcasing of hundreds of animals ready for farmers to inspect and learn about. There's an incredible programme that incorporates live demonstrations, informative workshops and a number of competitions.
With each passing year, the Brussels Livestock Show showcases a diverse array of farm animals. The spotlight falls on rare breeds, often underrepresented, yet deserving of being recognised. The show is built on tradition, but readily embraces modern technology and practices and gives trade visitors an overview of what livestock farming looks like today.
It's important for organisers to support the upcoming generation. In the current year, for instance, students participate in the Ovinpiades for Young Shepherds, giving young people a chance to get their foot in the door and develop valuable professional contacts. Additionally, the audience gets to enjoy a thrilling loose jumping competition for 2- and 3-year-old sport horses. Finally, we have to talk about the "We Love Local" campaign, which embraces the farm-to-table philosophy and promotes consumption of locally produced food.
The Outlook for 2023
AGLIBEX 2023 emerges against the backdrop of pressing challenges caused by climatic shifts as well as geopolitical events. The meeting of exceptionally arid summers, extreme precipitation, and the ongoing conflict in Ukraine drives home the message that diversifying energy sources is urgent and critical. In this context, agriculture assumes a pivotal role in contributing to viable solutions. The focal point is the production of Biogas, a versatile resource capable of generating Compressed BioGas (CBG) and Liquid BioGas (LBG). These energy forms emerge as an overarching theme during the upcoming edition thanks to their potential to transform vehicular and residential power consumption.
Visitors will be able to learn more about how to extract methane from diverse sources such as slurry, manure, and residual waste from the food processing industry as a way to achieve the goals of creating a circular agricultural economy, while concurrently curbing nitrogen (N2) emissions and mitigating methane discharges into the atmosphere.
Renewable energy sources like solar panels and wind turbines also hold a place in the equation. The rural landscape has become a focal point for these innovations, engaging agricultural enterprises in the quest for cleaner energy. AGRIBEX equips farmers with the knowledge to navigate this evolving landscape.
Another major theme that shows itself across all aspects of the trade fair is the rise of robotisation – a truly transformative force that has affected every industry. Originating from prototypes developed by tractor manufacturers, autonomous systems have undergone refinement by nimble startups, and classic tool manufacturers have joined the pursuit with advanced tool carriers. This technological wave signifies not only a revolution in cultivation and labour dynamics but also extends to climate control and ecological considerations.
Past editions
Agribex 2021
08.12.2021 - 12.12.2021
Agribex 2019
03.12.2019 - 08.12.2019
How to get to Agribex

On Foot
it is too far away from Brussel-Centraal and from the airport

By Car
from Brussel-Centraal is a 23 min drive (9km)
from Brussels Airport is a 15 min drive (15 km)

By Public Transport
from Brussel-Centraal walk to station Beurs and take train Nr 3 for 14 stops to Esplanade Station an then you have additional 11 min walk to the fairgrounds
from Brussels Airport walk 21 min to Zaventem Gebouw 9 Station and take Bus Nr 820 for 32 stops to Brussel Madelon Stop and then you have additional 9 min walk to the expo centre