Agribex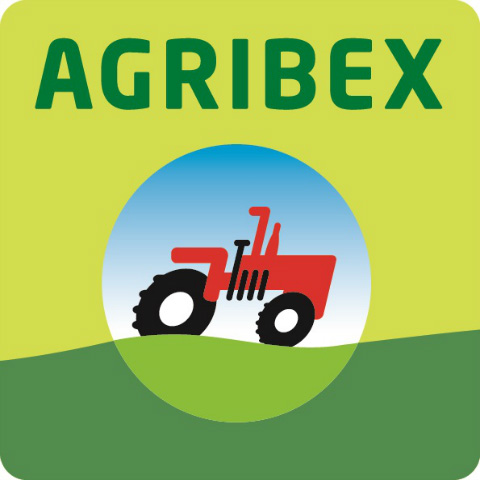 Agribex
Belgium , Brussels
The Latest News
Agricultural professionals and farmers will have to wait two more years before they can meet face to face in Brussels, Belgium for another edition of AGRIBEX. With the coronavirus cases rising in numbers, FEDERATION FEDAGRIM could not in good faith host the 2021 edition without making large cuts and hurting the event. The decision was made a little over a month before the official start date. Organisers are firm on skipping directly to their next slot in 2023, with the current dates being 6.12.2023 to 10.12.2023. The hosting site will have a health and safety plan in place that is in compliance with the government's standards. This includes all COVID-19 preventive measures, ranging from masking to admission only with a Covid-19 Safe Ticket.
A Brief Overview of AGRIBEX
AGRIBEX is the defining trade show for arable farming, livestock, garden and green zones. It's been so successful over its course of sixty years that it carries the title of the largest indoor show for agriculture in the entire Belgium. This positions AGRIBEX at the forefront of all conversation happening around farming and even brings international interest from the surrounding regions.
It's our job to make your business trip to Brussels, Belgium a dream come true. GETA ltd books hotels for AGRIBEX at phenomenal prices. With one consultation, we round up all the best hotel deals in the city. Make savings and enjoy a quick commute. GETA ltd works to keep you near the Brussels Expo whether that's minutes away on foot or with public transport. Apartments, hotels and hostels are all on the menu!
Why Your Visit Is Worth It
AGRIBEX is a fantastic option for manufacturers and suppliers in the agricultural sector to target the Western European market. The mix between professional visitors and the general public also ensures brand visibility. The investment in costs to get there is quickly returned, because brands can easily close new deals with old clients and add new buyers to their professional network. Look at the data:
• 340+ international exhibitors
• 100,000+ international trade & public visitors
• 61,000+ sq. metres of exhibition space in use
Industry Relevance
AGRIBEX traces its beginnings to 1958, when it debuted in Brussels, Belgium. The trade show is half professional event meant for agricultural professionals and half fair aimed at the general public – something that stays true to this day. It's what brings in so many visitors to the show. Held for five days in December every other year, AGRIBEX puts together an exciting programme with lots of activities at Brussels Expo. Contractors and farmers can discover every possible machine, tool or equipment to complete any task on the farm. You'll find the best in repair, processing of meat & milk products, crawlers and wheeled tractors, fertilizers, tractors and combines, trailers & semi-trailers, tractors, electrical equipment, chemicals and agricultural machinery.
Who Are You Going to Meet?
TÜV NORD INTEGRA, TWIN TRAILER, UNIFARM BVBA, UNIL LUBRICANTS NV and URBAN GMBH & CO are some of the brand names that frequent the trade show over the years. The professional audience is mostly contractors, representatives of the supply industry and farmers (both animal and land). The Brussels Livestock Show is certainly the main meeting place for the biggest names in livestock farming – cattle, sheep, goats, horses. AGRIBEX is also a magnet for various researchers and government representatives. Although mostly visited by Belgians, there's a good percentage of international visitors and exhibitors coming from Denmark, Germany, the Netherlands, France and Switzerland. But as a whole, the trade show welcomes the community and there's a lot of fun to be had by everyone.
Previous Editions
2021 Edition
Agribex 2021 featured 297 exhibitors during the face-to-face exhibition held at Brussels Expo. The venue implemented Covid- 19 safety measures such as social distancing.
Past editions
Agribex 2021
08.12.2021 - 12.12.2021
Agribex 2019
03.12.2019 - 08.12.2019
How to get to Agribex

On Foot
it is too far away from Brussel-Centraal and from the airport

By Car
from Brussel-Centraal is a 23 min drive (9km)
from Brussels Airport is a 15 min drive (15 km)

By Public Transport
from Brussel-Centraal walk to station Beurs and take train Nr 3 for 14 stops to Esplanade Station an then you have additional 11 min walk to the fairgrounds
from Brussels Airport walk 21 min to Zaventem Gebouw 9 Station and take Bus Nr 820 for 32 stops to Brussel Madelon Stop and then you have additional 9 min walk to the expo centre

Hotels
Venue