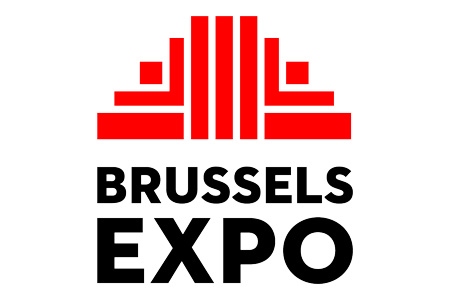 Brussels Expo
Address:
Place de Belgique 1, Brussels,
Belgium
About The Venue
In the whole of Belgium, there is only one exhibition centre that deserves to be talked about and that's Brussels Expo. Located in the country's capitol, the Brussels Expo is a true monument to an unforgettable moment in modern architecture: Art Deco. The main buildings and infrastructure of Brussels Expo date back to the mid-century, precisely 1935 and 1958, when Brussels was host to the Brussels World Fairs and that's how the exhibition halls have come to have their emblematic design and look. Today, Brussels Expo has spread out on the territory of 115,000 m² (1,238,000 sq. ft.) and it currently ranks as the biggest infrastructure of its kind in the entirety of Brussels. It's this status that has pushed management to invest in the full renovation of its buildings and extend its overall life.
Brussels Expo has undergone many changes over the decades such as the extensive renovation of Hall 12 into a concert hall with massive appeal not only for local entertainers, but also international pop stars like Carly Ray Jepsen in its most recent history. The concert hall has even hosted editions of Eurovision. The exhibition halls are varied in size, which makes Brussels Expo flexible as you have space to host anywhere between 400 and 10,000 people – that's seated capacity. The location near the Atomium guarantees good public transport service, but there are also several car parks with the combined capacity of 15,000 parking spaces. The event calendar is always full year round as it hosts fashion shows, awards ceremonies, corporate dinners, concerts, exhibitions, galas, B2B special events and congresses.
How to get to Brussels Expo
it is too far away from Brussel-Centraal and from the airport
from Brussel-Centraal is a 23 min drive (9km)
from Brussels Airport is a 15 min drive (15 km)
from Brussel-Centraal walk to station Beurs and take train Nr 3 for 14 stops to Esplanade Station an then you have additional 11 min walk to the fairgrounds
from Brussels Airport walk 21 min to Zaventem Gebouw 9 Station and take Bus Nr 820 for 32 stops to Brussel Madelon Stop and then you have additional 9 min walk to the expo centre

View Nearest Hotels
Hotels
Venue
GET A FREE QUOTE
Looking for a hotel accommodation for particular trade show or exhibition.
Send us a general enquiry and we will find the best options for you