Busworld Europe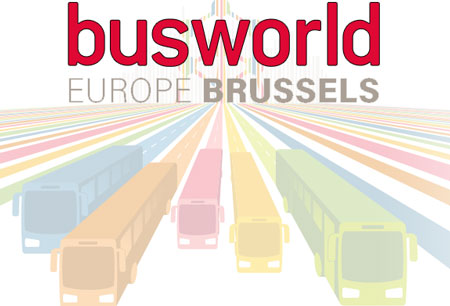 Busworld Europe
Belgium , Brussels
Book Online for Busworld Europe
Book Now
7 to 12 October, 2023 will be busy days for Busworld Europe, as it will be marking its 50th anniversary and launching the first live international trade show for bus and coach. Brussels Expo in Brussels, Belgium will be hosting the momentous event amidst the latest comprehensive COVID-19 prevention protocols.
A Brief Overview of Busworld Europe
Busworld Europe opens its doors in Brussels, Belgium to present visitors the cutting-edge concepts and solutions for the bus and coach sector. The international exhibition targets the entire value chain from ready automobiles to automotive parts and interiors. Open to both professionals and the general public, it creates a lively atmosphere where you can build brand recognition and strengthen your positions in international markets easily.
GETA ltd specializes in professional hotel accommodation and has helped organize work trips all over the world. We have established a significant presence in Brussels and can locate you a great deal wherever you want to be. All offers promise great public transport connections and save on your travel expenses. Use our service and you'll have the easiest time getting a business travel booking, whether you're travelling in a small party or a large group.
Why Your Visit Is Worth It
You don't have an excuse not to exhibit at Busworld Europe, because the exhibition has a long legacy and a strong presence within the global industry. Attendance means you will be face to face with:
376 international exhibitors from 33 countries;
37,241 international visitors from 118 countries;
300+ members of the press;
Thousands more at the 34 press conferences held during the event.
Industry Profile
Busworld Europe was first hosted back in 1971 – a fact that makes the exhibition officially the oldest in the entire world to be specifically targeted towards the coach and bus sector. Another factor contributing to the exhibition's popularity is its open door policy to both business visitors and the general public. It's important to note that the event originally ran in Kortrijk and starting in 2019 is going to be held at the Brussels Expo. 2019 is incidentally also the 25th anniversary of the exhibition. In terms of product categories, you have buses, coaches, accessories, components and bus tours. Busworld Europe explores how public transport can increase mobility for a lot more people all the while keeping the impact on the environment to a bare minimum. Each new edition strives towards making advancements in sustainability!
Who Are You Going to Meet?
Each Busworld Europe edition breaks into three themes spread around the exhibition space – coach and bus builders, accessories, public transportation and tourism. This effectively means you are going to meet with manufacturers, suppliers and tourism representatives to create a fully comprehensive picture of the value chain in this moment. Exhibitors are from a variety of regions – you have companies from Turkey, Finland, Sweden, Romania, Italy, Germany, Poland and the Netherlands to name a few. In terms of names, you can expect big names like Mercedes-Benz to showcase their latest vehicles.
Past editions
Busworld Europe 2019
18.10.2019 - 23.10.2019
BUSWORLD EUROPE 2017
20.10.2017 - 25.10.2017
How to get to Busworld Europe

On Foot
it is too far away from Brussel-Centraal and from the airport

By Car
from Brussel-Centraal is a 23 min drive (9km)
from Brussels Airport is a 15 min drive (15 km)

By Public Transport
from Brussel-Centraal walk to station Beurs and take train Nr 3 for 14 stops to Esplanade Station an then you have additional 11 min walk to the fairgrounds
from Brussels Airport walk 21 min to Zaventem Gebouw 9 Station and take Bus Nr 820 for 32 stops to Brussel Madelon Stop and then you have additional 9 min walk to the expo centre

Hotels
Venue