Batibouw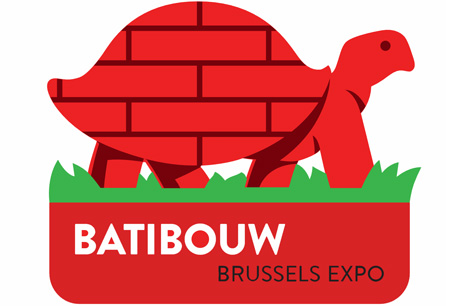 Batibouw
Belgium , Brussels
Covid-19 Update
Batibouw 2023 will be held as a live exhibition between 14.03.2023 and 19.03.2023. The event will take place in Brussels, Belgium, at the Brussels Expo. Currently, Belgium does not feature strict Covid-19 safety measures due to the improved epidemiological situation. Participants should be aware that they may be required to present 3G admission documents if they are arriving from a high-risk country. Currently, there are no nations with such a designation.
A Brief Overview of Batibouw
Batibouw creates a fun, friendly atmosphere that reveals to professional visitors and members of the general public the freshest trends in home and office design. The international trade show curates innovative and imaginative designs for decoration, furniture and lighting that speak to the bigger questions concerning smart homes, sustainability and improved living quality. Thanks to its deep roots in history, it's an event you can't miss!
GETA ltd is your go-to place to figure out how to plan your work trip. Our team works with you to arrive at the best hotel booking for your needs. We know what you value most in any professional accommodation – reasonable prices, a convenient location and abundant connections to public transport. We meet all these criteria with ease thanks to our extensive database of hotels in Brussels. In no time, we send you a custom solution!
Why Your Visit is Worth It
There is a reason why Batibouw is considered to be one of the best procurement platforms and points for cross-borders transactions. Let's review the statistics:
70,000 square metres of exhibition space are dedicated to booths;
1000+ exhibitors are expected to showcase their innovative products;
285,500+ visitors are going to walk the halls;
215,000+ of these visitors are going to be arriving from outside Belgium;
Batibouw provides a full overview of the entire value chain.
Industry Relevance
Batibouw is a valuable market for exhibition in the construction and renovation sector as it has been running since 1959 every single year at Brussels Expo. This way the trade show has become the stage to unveil the newest trends and drum up interest in product launches, which result in high spikes in direct sales. In terms of product categories, there's everything you can imagine chimneys, alarm systems, architectural services, building materials, construction, interiors, kitchens, lighting, planning, power tools, sanitary products, stoves and ventilation systems. However, Batibouw is more than a marketplace. It's a platform where new ideas are explored and the home and office reimagined. The Connected Home and Smart Building constitute some of the big themes that will dramatically change life.
Who Are You Going to Meet?
Considering the rich product assortment at Batibouw, it's not a big surprise to discover that the trade show draws in a varied audience. Exhibitors are plentiful and represent the entire value chain like for instance Cosyflame that has cornered the niche for antiques and exclusives fireplaces. The booth for E.E. Group looks at the intersection of ecology and quality. Antargaz specializes in high-tech pressure regulators and Jidé is a stove manufacturer in Belgium. In terms of visitors, we have end consumers looking to renovate their home and their office, while professional visitors tends to be architects, contractors, interior designers, planners and skilled trade.
Past editions
Batibouw 2022
21.05.2022 - 29.05.2022
Batibouw 2021
27.02.2021 - 07.03.2021
Cancelled because of COVID 19
Batibouw 2020
29.02.2020 - 08.03.2020
Cancelled because of COVID 19
Batibouw 2019
21.02.2019 - 03.03.2019
70,000
SQ M of Exhibition Area
How to get to Batibouw

On Foot
it is too far away from Brussel-Centraal and from the airport

By Car
from Brussel-Centraal is a 23 min drive (9km)
from Brussels Airport is a 15 min drive (15 km)

By Public Transport
from Brussel-Centraal walk to station Beurs and take train Nr 3 for 14 stops to Esplanade Station an then you have additional 11 min walk to the fairgrounds
from Brussels Airport walk 21 min to Zaventem Gebouw 9 Station and take Bus Nr 820 for 32 stops to Brussel Madelon Stop and then you have additional 9 min walk to the expo centre

Hotels
Venue