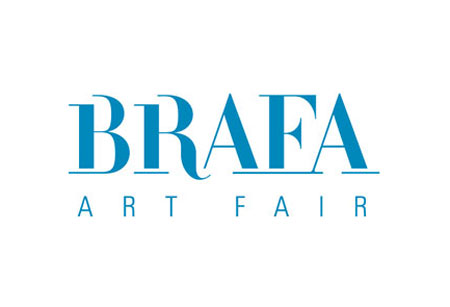 BRAFA
Brussels, Belgium
A Brief Overview of BRAFA
Art lovers, collectors, and museum directors from around the world travel to Brussels, Belgium to attend BRAFA, which is one of the biggest and oldest art and antiques fairs in the world. You will see a fantastic wealth of fine art, antiques, modern, and contemporary art and design. Immerse yourself fully into what the art world has to offer and make valuable connections. It's both a tool to teach the public about art and a thriving art market!
Thousands attend BRAFA each year and hotels close to Brussels Expo are always in high demand. Plan your business trip in one day with GETA ltd. Our team is ready to make hotel reservations in Brussels and handle every aspect of your trip. Do you need to arrange meeting facilities? Or have someone pick you from the airport? We provide you with the solutions. No matter how big your group or small your budget, you can count on us to create a bespoke travel experience that matches all your needs. You stay minutes away from the exhibition grounds and be surrounded by bus lines and other forms of public transport.
Why Your Visit Is Worth It?
As an exhibitor, you gain a lot of prestige by association with BRAFA. The art fair is known for its rigorous appraisal and selection of artworks and antiques for display. Museums and collectors all know that only the real deal is on display. Look at the numbers:
115 leading galleries;
15 countries are represented;
20 specialities are showcased;
100 international experts verify the authenticity of objects;
up to 15,000 objects are on show;
1 Guest of Honour;
68,000+ international visitors attend.
Industry Profile
BRAFA (Brussels Art Fair) has a long, storied history, which began with the very first edition in 1956. From a small art exhibit, BRAFA has now transformed into a cultural phenomenon. Where else will you have access to fine art, contemporary art and antiques in great quantities.
The halls of Brussels Expo fill up with classical archaeology, tribal art, pre-Colombian art, Asian art, coins, jewellery, silverware, furniture and art objects dating from the Middle Ages to today, old and modern paintings, contemporary art and design, sculpture, ceramics, carpets and textiles, drawings, glass and porcelain, original cartoons, engravings, rare books, photography, autographs. If you don't know where to start, the BRAFA tours guide you through some of the most notable pieces.
Who Are You Going to Meet?
BRAFA invites only the best of the best when it comes to galleries. Some of the better known names include AV Modern & Contemporary, Galerie Latham, Barbara Bassi, the Kevorkian gallery, Gilden's Art Gallery, Giammarco Cappuzzo Fine Art and Galerie Dina Vierny. Together they attract a strong professional audience - collectors, patrons of Belgian and foreign museums, directors of major museums, members of cultural and economic circles.
There are also experts and scholars in attendance, who take part in the BRAFA ART TALKS series. Galleries come from all over the world. The countries represented so far include Austria, Belgium, France, Germany, Great Britain, Hungary, Italy, Japan, Luxembourg, Monaco, Spain, Switzerland, the Netherlands, the USA and the United Arab Emirates.
Additional Value of Attending
BRAFA is set to embrace the theme of Art Nouveau for its 68th edition in 2023. Aligned with the initiative of the Brussels-Capital Region, which has designated the year as a celebration of Art Nouveau, BRAFA will shine a spotlight on this influential artistic movement in various ways.
First, numerous galleries participating in BRAFA will showcase exceptional objects from the Art Nouveau movement, offering visitors to experience the variety of creative thought and acquire these remarkable pieces. Among the galleries featuring these treasures are Epoque Fine Jewels, Thomas Deprez Fine Arts, Florian Kolhammer, Galerie Cento Anni, Victor Werner, Galerie Mathivet, Marc Heiremans, and Galerie Bernard De Leye.
In addition to exhibits, BRAFA will dedicate two of its Art Talks to Art Nouveau. The first talk, presented by Benjamin Zurstrassen, curator at the Horta Museum, will delve into "Brussels 1893, the birth of Art Nouveau." The second talk, led by Professor Werner Adriaenssens, curator of 20th-century collections at the Royal Museums of Art and History, will explore "The King Baudouin Foundation's Art Nouveau collection." Visitors can trace the entire history of the movement, its place in the history of art, and its continued influence on modern movements.
Inspired by Victor Horta's original drawings, BRAFA has incorporated elements of his work into the event itself. The collaboration between Benjamin Zurstrassen, Beatrix Bourdon, and Nicolas de Liedekerke - Daniel Culot has resulted in the creation of a unique carpet that incorporates a number of Horta's drawings. These designs will also be found on the BRAFA 2023 invitation cards and on the cover of the catalogue, further honouring this iconic artist.
BRAFA 2023 provides an exceptional opportunity for visitors to rediscover the rich history and remarkable development of the Art Nouveau movement, particularly within the vibrant city of Brussels. With its curated exhibitions, engaging Art Talks, and homage to Victor Horta's influential work, BRAFA invites art enthusiasts to immerse themselves in the captivating world of Art Nouveau and appreciate its enduring beauty and significance.
Since we're already on the subject, let's talk about the full lineup of Art Talks available to visitors:
"ALLER-RETOUR. DUTCH ARTISTS IN PARIS 1789-1914"- Mayken Jonkman, Senior Curator of Nineteenth-Century Art at the RKD (Netherlands Institute for Art History)
"THEODOOR ROMBOUTS. A VIRTUOSO OF FLEMISH CARAVAGGISM" - Dr. Frederica Van Dam, Curator of Old Masters at the Fine Arts Museum in Ghent;
"ART AND MONEY" – a panel discussion
"WHY PROTECTING HERITAGE IS A PUBLIC/PRIVATE STORY" - Sabine Taevernier, Vice-Chairman Topstukkenraad Vlaanderen
CREATIVITY IN LEADERSHIP – a panel discussion
DIAMONDS: TIME FOR CLARITY – a panel discussion
BUILDING A DIGITAL COLLECTION: RISKS AND OPPORTUNITIES FOR THE COLLECTOR – a panel discussion
Another popular programming item are the Club and Museum Days, which give business Clubs and Friends of Museums the chance to come together in groups and explore what's on offer at their own pace without having to worry about the large crowds.
Past editions
BRAFA 2023
29.01.2023 - 05.02.2023
65%
of the visitors were from abroad
BRAFA 2022
19.06.2022 - 26.06.2022
Relocated to Brussels Expo, event's new permenant home
BRAFA 2021
27.01.2021 - 31.01.2021
Cancelled because of Covid-19
How to get to BRAFA

On Foot
it is too far away from Brussel-Centraal and from the airport

By Car
from Brussel-Centraal is a 23 min drive (9km)
from Brussels Airport is a 15 min drive (15 km)

By Public Transport
from Brussel-Centraal walk to station Beurs and take train Nr 3 for 14 stops to Esplanade Station an then you have additional 11 min walk to the fairgrounds
from Brussels Airport walk 21 min to Zaventem Gebouw 9 Station and take Bus Nr 820 for 32 stops to Brussel Madelon Stop and then you have additional 9 min walk to the expo centre