BRAFA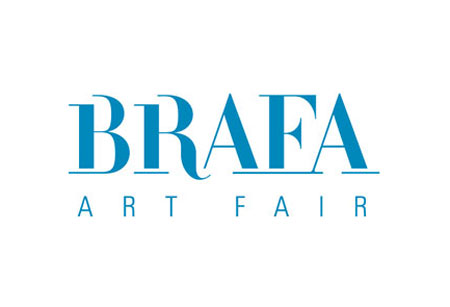 BRAFA
Belgium , Brussels
Event Update
The 2022 edition of BRAFA will occur as a face-to-face art exhibition from 19.06.2022 to 26.06.2022. It will be held at the Brussels Expo (Heysel). The venue will implement Covid-19 safety precautions like the indoor spaces receiving UVC disinfections. Attendants should note that they will have to present documentation such as vaccination passports upon arrival in Belgium due to the travel restrictions.
A Brief Overview of BRAFA
Art lovers, collectors and museum directors from around the world travel to Brussels, Belgium to attend BRAFA, which is one of the biggest and oldest art and antiques fairs in the world. You'll see a fantastic wealth of fine art, antiques, modern and contemporary art and design. It's both a tool to teach the public about art as well as a thriving art market!
Look into your hotel stay in Brussels early so that you have a choice from the most affordable rates in town. GETA ltd makes your hotel reservation for BRAFA within a single business day and gets you the best hotel deals on the market. Book a hotel close to Brussels Expo to enjoy a short daily commute and access to the city's museums. No matter how big your budget is, you can rest assured GETA ltd will get you the best accommodation.
Why Your Visit Is Worth It
As an exhibitor, you gain a lot of prestige by association with BRAFA. The art fair is known for its rigorous appraisal and selection of artworks and antiques for display. Museums and collectors all know that only the real deal is on display. Look at the numbers:
115 leading galleries
15 countries are represented
20 specialities are showcased
100 international experts verify the authenticity of objects
up to 15.000 objects are on show
1 Guest of Honour
68,000+ international visitors attend
Industry Profile
BRAFA (Brussels Art Fair) has a long, storied history, which began with the very first edition in 1956. From a small art exhibit, BRAFA has now transformed into a cultural phenomenon. Where else will you have access to fine art, contemporary art and antiques in great quantities. The halls of Brussels Expo fill up with classical archaeology, tribal art, pre-Colombian art, Asian art, coins, jewellery, silverware, furniture and art objects dating from the Middle Ages to today, old and modern paintings, contemporary art and design, sculpture, ceramics, contemporary glass and porcelain, carpets and textiles, drawings, original cartoons, engravings, rare books, photography and autographs. If you don't know where to start, the BRAFA tours guide you through some of the most notable pieces.
Who Are You Going to Meet?
BRAFA invites only the best of the best when it comes to galleries. Some of the better known names include AV Modern & Contemporary, Galerie Latham, Barbara Bassi, the Kevorkian gallery, Gilden's Art Gallery, Giammarco Cappuzzo Fine Art and Galerie Dina Vierny. Together they attract a strong professional audience - collectors, patrons of Belgian and foreign museums, directors of major museums, members of cultural and economic circles. There are also experts and scholars in attendance, who take part in the BRAFA ART TALKS series. Galleries come from all over the world. The countries represented so far include Austria, Belgium, France, Germany, Great Britain, Hungary, Italy, Japan, Luxembourg, Monaco, Spain, Switzerland, the Netherlands, the USA and the United Arab Emirates.
Past editions
BRAFA 2021
27.01.2021 - 31.01.2021
Cancelled because of Covid-19
How to get to BRAFA

On Foot
Brussels Airport – not advisable
Brussel-Centraal – 30 mins via N260a

By Car
Brussels Airport – 20 mins via E40
Brussel-Centraal – 10 mins via Boulevard du Jardin Botanique/Kruidtuinlaan

By Public Transport
Brussels Airport – 30 mins via IC and 20
Brussel-Centraal – 15 mins via IC and 20
Hotels
Venue