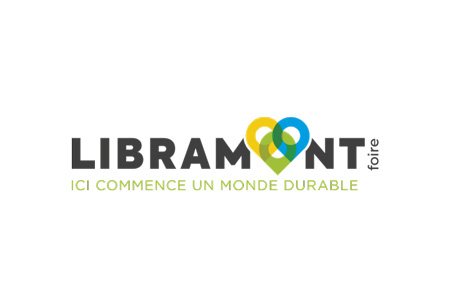 Agricultural and Forest Fair of Libramont
Libramont-Chevigny, Belgium
Book Hotel Online for Agricultural and Forest Fair of Libramont
Book Now
Event Update
The 2024 edition of the Agricultural and Forest Fair of Libramont will occur as a face-to-face trade show at the Libramont Exhibition & Congress – LEC. The hosting dates for the event are set between 26.07.2024 and 29.07.2024. Due to the removal of the country's pandemic-related limitations, the venue will not incorporate Covid-19 safety measures such as mandatory social distancing. Participants will be encouraged to adhere to recommendations such as performing frequent hand sanitation.
A Brief Overview of Agricultural and Forest Fair of Libramont
Discover rural life in Belgium in a unique format at the Agricultural and Forest Fair of Libramont – the country's largest agricultural trade fair. Held in Libramont, the trade fair gathers businesses, big and small, operating in agriculture, forestry and beyond to showcase their latest products and technical innovations to a wide-reaching professional audience. What's more the trade fair offers the general public an unforgettable experience with attractions and shows.
It's simply the place to be and thousands make the journey from all over Belgium to participate. That's why you need to book your hotel room for the Agricultural and Forest Fair of Libramont early and benefit from early-bird offers. GETA ltd has over a decade of experience planning business trips and we know all the great deals in Libramont. Stay on budget and reduce the time you spend commuting every day. Hotels, hostels and guesthouses – we have it all! GETA ltd accommodates groups of all sizes. Give us a call and get your booking for a hotel close to the Libramont Exhibition & Congress venue!
In addition to hotel accommodation, GETA ltd offers you a variety of bonus services like stand construction and rent-a-car!
Why Your Visit Is Worth It
The Agricultural and Forest Fair of Libramont has established a strong reputation in all of Belgium as a procurement platform. It's the definitive meeting point for buyers and manufacturers during the year and the perfect opportunity to connect with your target audience. You're sure to earn back all expenses on the very first day in sales numbers. Here's a look at the key numbers:
800 exhibitors

100,000 sq. metres of exhibition space

5000+ brands

220,000+ professional and private visitors
Industry Relevance
The Agricultural and Forest Fair of Libramont, also known as the Libramont Fair, performs a big role in the development and celebration of rural life in Belgium as the country's largest agricultural event. Held at the Libramont Exhibition & Congress venue, the trade fair serves as a meeting hub for professionals from the agriculture and forestry sectors. Editions are held annually during the last weekend of July and also welcome the general public, offering a diverse range of events and activities to enrich every visitor's experience.
The primary mission of the Libramont Fair is to foster connections among all individuals as children of the Earth. It aims to spark curiosity, prompt questioning and facilitate the sharing of innovative and sustainable solutions for agriculture, forestry and the environment. Whether you are a professional visitor or attending with your family, the fair ensures that there is something for everyone.
The trade fair offers various thematic areas, such as Organic, Livestock, Dairy and Animal Health, encompassing the entire spectrum from research and machinery to finished products, education and culture. This comprehensive approach allows attendees to explore a wide range of topics related to agriculture and forestry in a great depth. Aside from being able to browse through many products, equipment and services, the trade fair delivers an immersive experience on all levels. Visitors can expect discussions, social interactions and sensory experiences as they come face to face with different farm animal breeds.
Here is the full portfolio of all product and service categories represented on the showgrounds:
Agriculture

Food & Beverage

Banks & Insurance

Well-being & Health

Hunting & Fishing

Energy & Mobility

Environment & Green spaces

Forestry & Wood Processing

Civil Engineering & Construction

Institutions;

Training & Research

House & Objects

Outdoor & Adventure

Tooling; Spare Parts & Tires

Equestrian sector

Events sector

Digital sector

Telecom & Media
One of the highlights of the fair is the Enchanted Farm area, which offers engaging workshops, live demonstrations, animal competitions and taste-testing pavilions. Designed for both children and adults, this area provides an educational and interactive experience, allowing visitors to gain practical knowledge and insights into the agricultural and forestry sectors.
In addition to the interactive exhibits, the Libramont Fair features themed routes and informative seminars and lectures on crucial topics such as animal health, breeding, and future developments in the sector. These sessions provide valuable opportunities for learning and staying up-to-date with the latest advancements and trends in the field.
Who Are You Going to Meet?
CNH Industrial, Agronova, Joskin, Packo Agri, Ludo Pauwels BVBA, Unisensor, Vanlommel Group, Emily and Starmilk Royen Bruno SPRL are only a few of the names that regularly exhibit at the Libramont Fair. It's the ideal platform for local Belgian enterprises to debut their best and latest offerings to an audience in the thousands. Although a showcase for national manufacturers, the trade fair features exhibitors from all over Europe - Germany, France, Spain, Bulgaria, Italy, the Czech Republic, Ireland, Hungary and Poland. However, there's also a pocket of exhibitors from Africa – Senegal, Gambia and the Republic of Congo.
In terms of visitors, the Libramont Fair is open to everybody. Exhibitors showcase their products to both professionals and the general public.
Additional Value of Attending
The Libramont Fair is all about experiencing rural life at its best. For some, this means taking local products (Flavour Trailers). For others, it's getting your hands dirty with field work and other skills (Agricultural Village). Farmers are keen to watch demonstrations of equipment for parks and gardens as well as the Mechanic Show.
Farmers and other agricultural professionals are spoiled for choice when it comes to professional programming. Here is only a brief example of the conferences that await you in a single day.
Conference – What does the farm lease represent for you? By FEDNOT (Royal Federation of Belgian Notaries)

Conference – How to think about the food autonomy of your dairy herd in the current market context? By CRA-W

Conference – Organic Plan 2030: how to compose the consumption basket of organic products, to achieve the development objectives of Wallonia? By College of Producers

Conference – Growing hemp in Wallonia: is it possible? By Valbiom

Conference – Fair Price: presentation of the results of data collection from distributors and producers on the services to be developed by the interface. By College of Producers

Conference – Public lands: experiences and innovations carried out within the framework of the implementation of public land management policies. On the ground in sight

Conference – BELCAM – Follow your crops and your meadows in real time by satellite.
Past editions
Agricultural and Forest Fair of Libramont 2023
28.07.2023 - 31.07.2023
Agricultural and Forest Fair of Libramont 2022
29.07.2022 - 01.08.2022
Agricultural and Forest Fair of Libramont 2020
24.07.2020 - 27.07.2020
Cancelled because of COVID 19
Agricultural and Forest Fair of Libramont 2019
26.07.2019 - 29.07.2019
300,000
SQ M of Exhibition Area
How to get to Agricultural and Forest Fair of Libramont

On Foot
Luxembourg Airport – not advisable
Gare de Libramont – 23 mins via Avenue de Bouillon/N826 и Sur le Chêne

By Car
Luxembourg Airport – 1hr via E25
Gare de Libramont – 4 mins via Avenue de Bouillon/N826 and Sur le Chêne

By Public Transport
Luxembourg Airport – 1hr50mins via 29 and IC
Gare de Libramont - 11 mins via 27