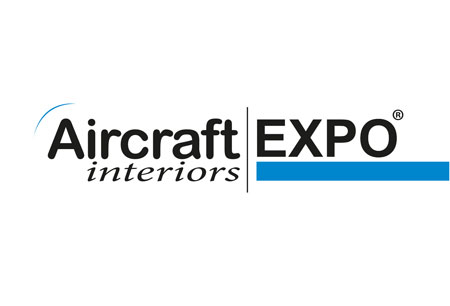 Aircraft Interiors Expo
Hamburg, Germany
Book Hotel Online for Aircraft Interiors Expo
Book Now
The Outlook for 2024
Aircraft Interiors Expo 2024's dates are set for 28.05.2024 to 30.05.2024. Programming is still under development, so be sure to check in later to know more details. What we can confidently say is that digital tools and resources will become central in the future. Organisers have stated that they are monitoring the pandemic situation and adapting as necessary. At present, Messe Hamburg does not feature Covid-19 safety measures due to the country lifting its domestic restrictions. Likewise, Germany currently does not have travel limitations in place.
A Brief Overview of Aircraft Interiors Expo
Aircraft Interiors Expo dictates trends within the world's cabin interiors and inflight entertainment industry. Based in Hamburg, Germany, the international trade fair is the first stop for commercial airlines to inform themselves on recent in-coming products, styles and solutions, and reconnect with their most valuable contacts. Aircraft Interiors Expo sets the look for what's to come and is a major procurement platform on a truly global level. You definitely don't want to miss what's on the agenda.
To help you get the most out of your business trip to Aircraft Interiors Expo, GETA ltd books your hotel rooms and arranges logistics. We've been the go-to provider of accommodation for trade fairs for more than a decade, and provide you with a whole host of services. Our team guides you through the most affordable hotel deals in Hamburg. Do you want upscale apartments? Or do you need to keep expenses low with economy accommodation? We do it all. Regardless of price or the number of people you're travelling with, GETA ltd sends you the best hotels closest to Hamburg Messe. You'll be right at the exhibition centre in minutes.
Why Your Visit is Worth It
Aircraft Interiors Expo increases visibility for exhibitors and introduces companies to an audience they could never be able to reach on their own. Renting floor space and flying are an investment that quickly pays off with quality contacts and publicity. Many companies take their time to debut new technologies and products right as Aircraft Interiors Expo approaches. Product launches lead to immediate sales and interest right there. Despite the ongoing pandemic, the trade fair performed extremely well. Take a look at some of the highlights:
12,000+ international visitors ready to network;
180 airlines sent representatives;
600 exhibitors showcased at the show floor;
20 hours of learning content;
Industry Relevance
Aircraft Interiors Expo (AIX) shares the show floors of Hamburg Messe with the World Travel Catering & Onboard Services and the Passenger Technology Solutions. Together these three fairs create synergy and service the entire commercial air travel sector. Editions are held every year in early June and thousands upon thousands of professionals travel from all over the world to attend. Since the move from Cannes to Hamburg in 2002, Aircraft Interiors Expo has had the proper space to grow and expand internationally.
The product portfolio covers solutions and products for the entire value chain – low-cost carriers, first, business and economy class. The overall portfolio is segmented into eight zones: furnishings; galley equipment; in-flight entertainment & connectivity; in-flight systems; seating; paneling & surfacing; overhead storage, plastic moulding, repairs & restoration; safety, emergency & security. No area has been overlooked and each edition brings to the foreground truly inspirational models.
Who Are You Going to Meet?
We've talked a little about the visitors that are frequenting this trade fair. Since the focus falls on aircraft interiors, the majority of visitors are airlines looking for the next upgrade. It's exhibitors that are turning out to be more interesting. You have manufacturers like Panasonic Avionics, Recaro Aircraft Seating, Safran Seats, TSI Seats, Aviointeriors, Aircraft Interior Refurbishment España (AIRE), Gulf Air, Airbus, Inmarsat on the show floor, which translates into a higher calibre of buyers altogether.
The audience at AIX includes consultancy firms, airports, commercial airlines, charter operators, corporate & business jet operators, aircraft interior distributors & suppliers, aircraft manufacturers, completion facilities, and aircraft sales & leasing. The people you'll network are in the highest-paid roles with the biggest decision-making powers. Think of CEOs, vice presidents, managing directors, senior buyers, aircraft interior engineers, and purchasing managers. They attend Aircraft Interiors Expo in order to research new products and establish new business contacts.
Additional Value of Attendance
The pandemic definitely slowed down a lot of business processes taking place in the industry, so organisers decided to speed up communication and networking through digital means. If you've wanted to remind your existing partners of yourselves or want to position yourself better in front of potential sales leads, then the AIX Connect does the job. This digital tool aids key airline buyers in finding the right products. At its introduction, AIX Connect resulted in 5000 confirmed meetings for the duration of the trade fair.
Aircraft Interiors Expo builds on top of its world-class, B2B networking with a stellar programme of conferences and events. The Passenger Experience Conference invites experts to talk about how travel has to change in order to meet the needs of passengers from here on out. This is especially important now. The pandemic has certainly shifted the conversation and raised new topics about the safety and wellbeing of travellers as well as changing consumer tastes. A popular event was the Rebellious Reconstruction and Integrity in Action panel with experts from Boeing Commercial Airplanes, Diehl Aviation and LIFT Aero Design to name a few.
CabinSpace LIVE toured through all the hot trends and discussions regarding cabin design. The event is one of the more dynamic items thanks to the insightful sessions and conversations among industry leaders. What emerged from the last edition was the necessity to go green (especially since air travel is one of the biggest contributors to greenhouse gas emissions) and become a lot more accessible to passengers of all needs. Of course, the major topic at the heart was hygiene. It is still risky to travel, so airlines have to combat viruses and bacteria through innovative cleaning regimes and antimicrobial technology.
Past editions
Aircraft Interiors Expo 2023
06.06.2023 - 08.06.2023
Aircraft Interiors Expo 2022
14.06.2022 - 16.06.2022
12,000+
Attending professionals
180+
Airlines in attendance
Aircraft Interiors Expo 2019
02.04.2019 - 04.04.2019
24,000
SQ M of Exhibition Area
How to get to Aircraft Interiors Expo

On Foot
from Hamburg Hbf is 32 min walk

By Car
from Hamburg Hbf is only 7 min car ride (2.4 km)
from Hamburg Airport is 23 min ride (8.8 km)

By Public Transport
from Hamburg Hbf you can take either S11, S21 or S31 to the fairgorund
from Hamburg Airport take S1 to the Hbf and from there either S11, S21 or S31 to the Messe