Aircraft Interiors Expo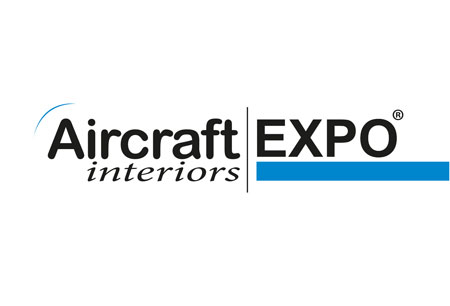 Aircraft Interiors Expo
Germany , Hamburg
Book Online for Aircraft Interiors Expo
Book Now
The Latest News on COVID
Major changes are coming to Aircraft Interiors Expo (AIX) 2021. The highly anticipated show for the aircraft interior industry will no longer take place at Messe Hamburg in Hamburg, Germany. Instead it's going to be a digital event to compensate for the unpredictable nature of the COVID pandemic. Reed Exhibitions Ltd. UK is concerned there won't be any way to know, if it's possible to travel and host large events in September.
That's why there's going to be virtual programming and the next physical edition is scheduled for June 14th – June 16th, 2022. It's a tough decision as Aircraft Interiors Expo is integral to the European region and no matter how convenient virtual events are nothing can compare to live trade shows.
A Brief Overview of Aircraft Interiors Expo
The German city of Hamburg will host the well-known event for technology and innovations in the air travel industry Aircraft Interiors Expo. The international fair trade is the first stop for airlines to search for solutions and designs for their interior from cabin interiors and amenities to inflight entertainment and emergency products. As a result, it's here that you see the big picture in design trends.
GETA ltd is the right option for anyone looking to plan a work trip on a firm budget and we have the right tools to make you a business travel booking tailored to your exact specifications. Our team works with an extensive network of hotels in Hamburg and we can get you a reservation near Hamburg Messe, in the city centre and in the outskirts. It all depends on your preferences!
Why Your Visit is Worth It
Aircraft Interiors Expo strikes an exceptional balance in providing opportunities to sell and buy, along with a wonderful mix of informative events. You should attend for the:
18,400+ international visitors ready to network;
1,100 airline buyers from 268 unique airlines ready to buy;
550+ leading aircraft interiors suppliers changing the interiors landscape;
IFEC Zone exploring innovations across in-flight entertainment and communications;
Passenger Experience Conference;
Industry Networking Party;
Innovations and technologies showcased across 7 halls.
Industry Relevance
Aircraft Interiors Expo, we have to underline first, exists as part of a portfolio of events that maximizes interest from buyers within the air travel and aviation sector. It's co-held with the Passenger Technology Solutions and World Travel Catering & Onboard Services. Within the local framework of this event, there are solutions for low-cost carriers, first, business and economy class, and the VIP sector. The event was first held in Cannes, but moved to Hamburg in 2002, where it's held to this day every single year. The move has been beneficial, because the show only keeps on growing. Last year saw the participation of 145 first time exhibitors.
Who Are You Going to Meet?
We've talked a little about the visitors that are frequenting this trade fair. Since the focus falls on aircraft interiors, the majority of visitors are airlines looking for the next upgrade. It's exhibitors that are turning out to be more interesting. You have manufacturers of airplane seats, cockpit doors, on-board toilets, power supplies, safety equipment, IFE equipment, cooling systems, emergency equipment and touch screens. Among the names you will see included in the hall plan are Ro-Ra Aviation Systems, Hanse-Aerospace Wirtschaftsdienst, ACstyria, Actron Manufacturing, ADS Group, E.I.S. Aircraft Products and Services, and Rockwell Collins.
Past Editions
From September 14, 2021 to September 16, 2021, the 2021 version of the Aircraft Interiors Expo (AIX) was held. Approximately 3,016 visitors visited the digital platform, which replaced the physical version of the Expo. This was necessary due to the pandemic. The edition allowed cabin interior experts from 160 countries to gather and network. The platform accepted more than 148 airlines. Among them were companies such as Qantas, Ryanair and Lufthansa. Participants gathered to take advantage of valuable learning, networking, and acquisition opportunities. The platform launched 1,124 quality meetings for over 150 exhibitors. Over 1931 hours of educational content has been viewed. It included 30 trend lectures within three conference streams by more than 100 industry experts. Over 825 products were exhibited on the digital platform. The next edition of the event will be held at the Messe Hamburg Messe between 14.06.2022 and 16.06.2022.
Past editions
Aircraft Interiors Expo 2022
14.06.2022 - 16.06.2022
Aircraft Interiors Expo 2019
02.04.2019 - 04.04.2019
24,000
SQ M of Exhibition Area
How to get to Aircraft Interiors Expo

On Foot
from Hamburg Hbf is 32 min walk

By Car
from Hamburg Hbf is only 7 min car ride (2.4 km)
from Hamburg Airport is 23 min ride (8.8 km)

By Public Transport
from Hamburg Hbf you can take either S11, S21 or S31 to the fairgorund
from Hamburg Airport take S1 to the Hbf and from there either S11, S21 or S31 to the Messe
Hotels
Venue