Hamburg Messe und Congress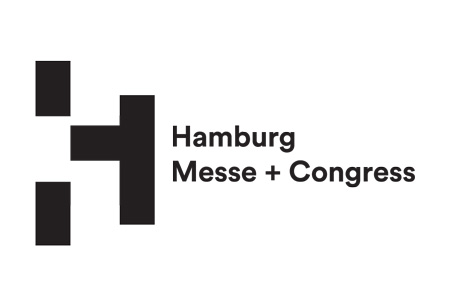 Hamburg Messe und Congress
Address:
Messeplatz 1 20357 Hamburg, Germany
About The Venue
Hamburg Messe und Congress is Hamburg's biggest exhibition centre and in the top 10 within the entirety of Germany. The exhibition centre is a member of Association of German Large Trade Fairs and maintains an exceptional portfolio of exhibitions and trade shows. In 2004, the centre underwent a massive expansion, which saw the demolishing of old halls, and construction of brand new ones alongside the modernization of all facilities dating back to the 1970s. Now there are 11 halls in total that amount to 87,000 m² (~936,000 sq. ft.) of exhibition space and 10,000 m² (~107,000 sq. ft.) of open air exhibition space. In addition, most halls have a connecting meeting room, which can be set to host between 4 and 81 people. There are also bigger conference areas – one in A4 with a capacity for 1200 individuals and one in B3 for a maximum of 650 visitors.
Hamburg Messe und Congress is home to 40 events total around the year, 15 of which are held by the exhibition centre itself, and this amounts to foot traffic of around 15,000 exhibitors and around 700,000 visitors in total on an annual basis. Although the exhibition centre is well connected to the city's infrastructure, drivers can look forward to a total of 3500 parking spaces available. The most notable exhibitions to take place at Hamburg Messe und Congress include MS&D, Seatrade Europe, WindEnergy Hamburg, Internorga, Aircraft Interiors Expo, HansePferd Hamburg, SMM, Reisen Hamburg and Coteca.
How to get to Hamburg Messe und Congress
from Hamburg Hbf is 32 min walk
from Hamburg Hbf is only 7 min car ride (2.4 km)
from Hamburg Airport is 23 min ride (8.8 km)
from Hamburg Hbf you can take either S11, S21 or S31 to the fairgorund
from Hamburg Airport take S1 to the Hbf and from there either S11, S21 or S31 to the Messe
View Nearest Hotels
Hotels
Venue
GET A FREE QUOTE
Looking for a hotel accommodation for particular trade show or exhibition.
Send us a general enquiry and we will find the best options for you