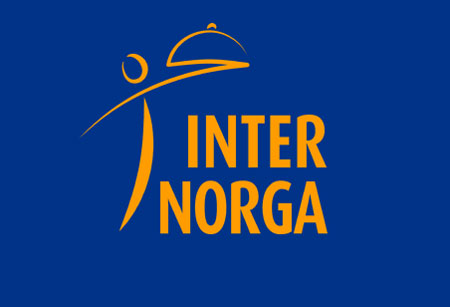 INTERNORGA
Hamburg, Germany
Book Hotel Online for INTERNORGA
Book Now
A Brief Overview of INTERNORGA
INTERNORGA is the leading trade fair for the food service and catering market in the world. It's the preferred procurement platform in Europe, and over its century of operation has established a powerful hold over all other major HoReCa sectors globally. The trade fair offers a 360-degree overview of product trends coupled with a star-studded information programme, turning the event into a powerhouse for commerce and knowledge exchange.
GETA ltd has the experience booking hotels for exhibitors across the entire world. We can get you a good room in Hamburg, Germany. We have a wide network of hotels and hostels suitable for all budgets. Do you want to keep expenses low or do you prefer upscale accommodation? You'll have the best deals in your inbox in just a few hours. Large groups are welcome. Your hotel reservation for INTERNORGA ensures you're well connected to public transport and a short distance away from Messe Hamburg. Our team is on standby to assist with anything else you need – rent-a-car, airport transfers, building exhibition booths.
Why Your Visit Is Worth It
There's a strategic advantage to attending INTERNORGA as you're tapping into a professional network that hasn't been replicated anywhere else. Exhibiting here provides a unique opportunity for industry professionals to network, showcase new products and gain insights into the newest trends that will impact the industry in the upcoming years. It's an event that guarantees you'll earn back all expenses and form some valuable long-term relationships:
1100+ international exhibitors
80,000+ international trade visitors
Industry Relevance
For over a century, Hamburg has been the centre of the global hospitality industry, thanks to the annual return of INTERNORGA. The international trade fair arrives each year and creates the right conditions for hotels, restaurants, caterers, bakeries and pastry shops to meet with suppliers and do business at a truly global scale.
INTERNORGA provides a unique opportunity for high-quality trade visitors to interact, research new products in food service and catering and conduct business. The fair has been held since 1921, making it one of the longest-running trade fairs for the hospitality industry. Messe Hamburg sees an impressive product portfolio that covers everything from kitchen equipment and tableware to beverages and food. The exhibition space is divided into 7 sectors that offer everything that a hotel, restaurant or bakery needs:
Restaurant and hotel equipment
Kitchen and baking technology/equipment
Food
Beverages, beverage equipment
Bakery and patisserie supplies, ice cream, shop fitting
Digital applications
Information, entertainment, vehicles
The Newcomers' Arena is an excellent opportunity for newcomers to enter the market and put their brand on the map. Here, new companies showcase their products and services and network with other industry professionals. This arena also enables them to make valuable connections and garner the attention of top industry players.
The fair is also accompanied by a foodservice forum and a forum for school catering, where experts answer questions from visitors about market trends, prospects, strategies, and sustainability. The forums offer a platform for discussions on various topics that affect the industry, making INTERNORGA a must-attend event for all market participants.
Who Are You Going to Meet?
INTERNORGA appeals to professionals at all levels of the HoReCa sector from skilled workers to top management and owners due to its wide reach not just in terms of product assortment, but also the information programme. You're naturally going to see a variety of companies and brands in attendance such as Tessero, Bridor, Winterhalter, Glowkitchen, Veggiecrumbz, VP Analysis, B.Pro, Paynoweatlater, Dialogshift and United Robotics.
As a whole, most attendees have decision-making powers in their organisations, which translates to a high volume of sales leads and direct sales. You're in a prime position to connect with major markets in Europe (Germany, Austria, France, Spain, the Netherlands and Italy), North America and Asia (China, India, South Korea, Thailand).
Additional Value of Attending
INTERNORGA is known for its unique presentation, organisation and packed programme of great supplementary events.
Are you curious about the latest trends on the food scene? Then head to the FoodLab adjacent to the Newcomers Area to see creativity turned into market-ready products. You'll see all the ways that foods can be innovated and reimagined - reusable, sustainable, future food and digitalization. Every day, you'll find fresh brain food and interesting impulses to stimulate your creativity.
In an increasingly digital world, the out-of-home market must embrace digital applications and AI to stay competitive. In the enlarged trend area "Digital Applications," the fair will bring together all digital trends in one place. AI has been a transformative force across all industries and HoReCa is no different. These exhibitors show exactly what's possible when AI meets hospitality. It's well expected for this
The Pink Cube is the go-to meeting hub for anyone interested in what's brewing in the F&B sector. Trend researcher Karin Tischer (food + more, Kaarst) provided exciting insights in 2023 into the new developments in gastronomy and the foodie scene before they break into the mainstream. It's the best source of inspiration and necessary research to inform business strategies going forward.
The ProVeg International stand is the place to be for anyone interested in plant-based nutrition. As the name suggests, plant-based is the new consumer movement that's taken off in recent years as a result of consumers' insistence to eat cruelty-free products. ProVeg experts are available to the industry as an experienced contact and advisor on all questions of plant-based nutrition.
There are a lot of special shows and areas dedicated to individual segments like the impressive 40-metre-long Skywalk Table, displaying silverware and tableware. For the coffee and spirits crowd, the Craft Coffee Area and Craft Spirit Lounge are must-visit areas.
The Craft Coffee Area taps into the craze for artisanal coffees and exceptional roasts. The Craft Spirit Lounge, meanwhile, collects all the relevant individually produced craft spirits. It's all niche, all high-quality from fine brandies and liqueurs to whisky & co.
Finally, it's worth mentioning the two exceptional knowledge events: International Foodservice Forum and the German catering congress!
Past editions
INTERNORGA 2023
10.03.2023 - 14.03.2023
93%
of visitors would recommend the event to others
92%
of visitors rated the edition as excellent
92%
of visitors were decision-makers
INTERNORGA 2022
30.04.2022 - 04.05.2022
2,000
Congress participants
81%
of participants rated INTERNORGA 2022 as good or very good
91%
of attendees were decision-makers
35%
of visitors were first-time attendees
INTERNORGA 2021
12.03.2021 - 16.03.2021
Edition was held digital to prevent the fast spread of COVID-19.
INTERNORGA 2020
20.06.2020 - 24.06.2020
Cancelled because of COVID 19
INTERNORGA 2019
15.03.2019 - 19.03.2019
90,400
SQ M of Exhibition Area
How to get to INTERNORGA

On Foot
from Hamburg Hbf is 32 min walk

By Car
from Hamburg Hbf is only 7 min car ride (2.4 km)
from Hamburg Airport is 23 min ride (8.8 km)

By Public Transport
from Hamburg Hbf you can take either S11, S21 or S31 to the fairgorund
from Hamburg Airport take S1 to the Hbf and from there either S11, S21 or S31 to the Messe