SMM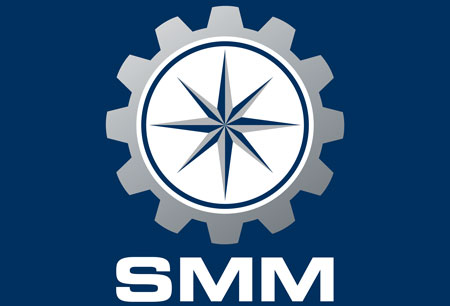 SMM
Germany , Hamburg
SMM 2020 was postponed due to the COVID-19 pandemic to February 2021 with plans for the maritime trade fair to take place as a hybrid event. However, rising concerns over the health and wellbeing of visitors, organisers have revealed SMM will be an entirely digital from February 2nd until February 5th 2021. The next live edition of SMM is confirmed in September 2022 at Messe Hamburg.
A Brief Overview of SMM
Explore the machines that cross the seven seas at SMM – the maritime and shipbuilding trade fair with a long standing history and reputation to attract renowned shipowners and all possible movers and shakers on the international shipyard engineering scene. Held in Hamburg, Germany, this is a high-regarded international trade fair for supply to meet demand as well as to move the industry with cutting-edge technologies and solutions regularly showcased.
GETA ltd knows that you need an online hotel reservation for trade fairs that works to your benefit, so we have a completely adjustable system to arrive at the best accommodation depending on how many people are in your group and what your working budget is. Whether you wish to downsize the expenses or make a statement, our team sends you the best deals on hotels for SMM. We also make sure you're close to public transport so you're able to commute freely and in no time.
Why Your Visit Is Worth It
Are you interested in your growing your sphere of influence beyond your region? SMM is where you should bring your tech and services to receive the attention they deserve from top buyers in Europe and beyond. The trade fair commands a strong turnout every single edition:
2200+ international exhibitors from 60+ countries showcased at the event;
45,000+ international trade visitors made the trip;
93,000+ square metres of exhibition space used.
Industry Relevance
SMM stands short for Shipbuilding, Machinery & Marine Technology and have been the driving force for innovation since 1963. Editions are held once every two years at Messe Hamburg and we have to mention that Angela Merkel has been an official patron since 2008, giving the trade even more prestige. SMM has been slowly getting bigger and more international as it builds upon its product assortment. Under one roof, trade visitors discover marine engineering, marine equipment, inland vessels, lifting equipment, shipping companies, shipyard equipment, engines, exhaust, fuel systems, cargo handling systems, compressed air systems, polar technology and much more. We also have to point out that SMM is also famous for its in-depth programming that mixes symposia with conferences and workshops.
Who Are You Going to Meet?
You're going to SMM to do business and we're happy to report that you'll be successful at it as 95% of exhibitors considered last edition to be highly conductive to their sales numbers, while 55% of trade visitors come with the intention to form new sales leads. You're in an excellent spot to create brand awareness and form lucrative relationships over the course of the event. The fair's a force to be reckoned with. There are 29 national pavilions and 27 delegations, which represent politics, corporations and navies. It's safe to say that you're in the right place to make an impact in your region and stretch to new markets.
Past editions
SMM 2021
02.02.2021 - 05.02.2021
Edition was held digital to prevent the fast spread of COVID-19.
60
Hours of online content
160+
International speakers
100+
Talks, panels, presentations
SMM 2020
08.09.2020 - 11.09.2020
Cancelled because of COVID 19
SMM 2018
04.09.2018 - 07.09.2018
93.000
SQ M of Exhibition Area
How to get to SMM

On Foot
from Hamburg Hbf is 32 min walk

By Car
from Hamburg Hbf is only 7 min car ride (2.4 km)
from Hamburg Airport is 23 min ride (8.8 km)

By Public Transport
from Hamburg Hbf you can take either S11, S21 or S31 to the fairgorund
from Hamburg Airport take S1 to the Hbf and from there either S11, S21 or S31 to the Messe
Hotels
Venue