SMM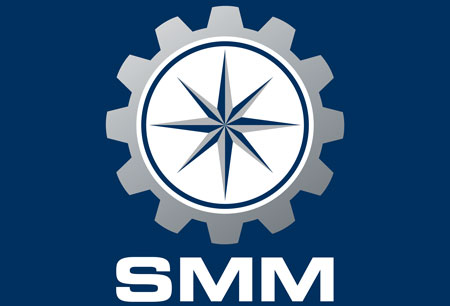 SMM
Germany , Hamburg
Event Update
SMM will be held as a physical trade show at Messe Hamburg between 6.09.2022 and 9.09.2022. Organisers assure that a safe event concept will be implemented given the ongoing Covid-19 pandemic. This will include implementing safety measures such as:
Messe Hamburg will have a rigorous social distancing policy in place, including the changes needed to maintain it. As a result, the venue will undergo alternations meant to maintain the 2-metre safe distance between attendees. This will include installing one-way lanes and expanding the exhibition halls aisles. Also, the exit and entrance areas will be kept separate, and the meeting rooms will have new seating arrangements.
The venue will be subjected to regular and through disinfections to reduce the chance of infections taking place. This will include placing focus on high-touch locations like the handrails. Attendees must perform regular hand disinfection. For the task, they can use the disinfection dispensers available in areas like the entrances. As part of the hygiene and sanitation protocols, the venue will have a continuous supply of outdoor air using a ventilation system with separate exhaust and supply flows.
Participants of SMM 2022 should at all times wear face masks and maintain the specified social distance. They must additionally avoid physical acts of networking, such as handshakes or paper exchanges. When possible, they should opt for cashless payments, using debit or credit cards. Used face masks are to be disposed in the appointed bins found throughout the venue.
Because of the implemented travel limitations, visitors to Germany should note that they will have to present upon arrival documents such as negative test results.
A Brief Overview of SMM
Explore the machines that cross the seven seas at SMM – the maritime and shipbuilding trade fair with a long standing history and reputation to attract renowned shipowners and all possible movers and shakers on the international shipyard engineering scene. Held in Hamburg, Germany, this is a high-regarded international trade fair for supply to meet demand as well as to move the industry with cutting-edge technologies and solutions regularly showcased.
GETA ltd knows that you need an online hotel reservation for trade fairs that works to your benefit, so we have a completely adjustable system to arrive at the best accommodation depending on how many people are in your group and what your working budget is. Whether you wish to downsize the expenses or make a statement, our team sends you the best deals on hotels for SMM. We also make sure you're close to public transport so you're able to commute freely and in no time. Get the perfect hotel reservation close to Messe Hamburg and make killer savings at the same time!
Why Your Visit Is Worth It
Are you interested in growing your sphere of influence beyond your region? SMM is where you should bring your tech and services to receive the attention they deserve from top buyers in Europe and beyond. The trade fair commands a strong turnout every single edition:
2200+ international exhibitors from 60+ countries showcased at the event;
45,000+ international trade visitors made the trip;
93,000+ square metres of exhibition space used.
Industry Relevance
SMM is short for Shipbuilding, Machinery & Marine Technology and has been the driving force for innovation since 1963. Editions are held once every two years at Messe Hamburg and we have to mention that Angela Merkel has been an official patron since 2008, giving the trade even more prestige. SMM has been slowly getting bigger and more international as it builds upon its product assortment.
Under one roof, trade visitors discover marine engineering, marine equipment, inland vessels, fuel systems, lifting equipment, shipping companies, shipyard equipment, engines, cargo handling systems, compressed air systems, exhaust, polar technology and much more. We also have to point out that SMM is also famous for its in-depth programming that mixes symposia with conferences and workshops.
Now is the perfect time to consider attending SMM as the shipping industry wakes up from a two-year break due to the pandemic. We're seeing a quick bounce back and recovery. Many new orders for ships have been placed in 2021. BIMCO reports 381 newbuilds have been ordered and together they have the capacity of 3.44 million TEU. That's a new record and all the more reason to attend SMM. You have nearly 40% of all international ship owner managers have stated they're looking to buy new ships. This is in stark contrast to the 28% from 2019.
That's why you can't miss out on attending. You're in the best position to expand your network and generate qualified sales leads without any barriers. Enjoy a far geographic reach, and surround yourself with innovators in all related sectors.
Who Are You Going to Meet?
You're going to SMM to do business and we're happy to report that you'll be successful at it as 95% of exhibitors considered last edition to be highly conductive to their sales numbers, while 55% of trade visitors come with the intention to form new sales leads. You're in an excellent spot to create brand awareness and form lucrative relationships over the course of the event. The fair's a force to be reckoned with. There are 29 national pavilions and 27 delegations, which represent politics, corporations and navies. It's safe to say that you're in the right place to make an impact in your region and stretch to new markets.
As an exhibitor, you're in good company. Companies that have already confirmed a return to SMM include Bansal Marine Bhavnagar, Headway Technology Group (Qingdao), Radio Zeeland DMP Terneuzen, Hefring ehf. Reykjavik and Oilon Oy Lahti. There's great variety in the countries of origin. Of course, the majority are based in Europe such as Germany, Iceland, Finland, Denmark, the Netherlands, Belgium, Italy, Spain and Norway. Organisers have done a lot of work to open the trade fair to far-away markets like India, China, Canada, South Korea and Singapore.
Additional Value of Attending
SMM does much more than just connect manufacturers and suppliers to shipyards and ship owners. The trade show has developed one of the most comprehensive and influential support programmes in the world. Top speakers from the world of commerce, politics and the military participate in a number of high-profile events. One of the most important events is the MS&D Conference aimed at maritime security and defence. Over the course of two days, you will hear about security issues and countermeasures in the face of future military and non-military threats.
The Maritime Future Summit traces the next phase of digital transformation. Be the first to know about technologies that will completely change the maritime landscape. If you want to stay on top of news regarding the economy, then you best attend the TradeWinds Shipowners Forum. You'll attend interactive discussions and debates on the subjects of future containers shipping and shipbuilding.
Other highlights include MARINE INTERIORS, Maritime Career Market, [email protected], Speaker slots and Theme routes.
The Outlook for 2022
As with many other industries, shipping has been affected by the rapid development of new digital technologies. Whether it's ship design or ship management, digitalisation has infiltrated all related fields in shipbuilding, machinery and marine technology. That's why the upcoming 2022 edition operates under the motto "Connected Technologies on the Rise". Smart solutions serve as the core for the Maritime Future Summit's programme as a way to meet safety standards and environmental benchmarks. Smart hulls, reduction in emissions and digital security are the main topics, which will be discussed during the Maritime Future Summit.
That's all the information we currently have. Organisers have not made it clear if SMM 2022 will incorporate any digital tools and offers after the success of SMM Digital in 2021.
Past editions
SMM 2021
02.02.2021 - 05.02.2021
Edition was held digital to prevent the fast spread of COVID-19.
60
Hours of online content
160+
International speakers
100+
Talks, panels, presentations
SMM 2020
08.09.2020 - 11.09.2020
Cancelled because of COVID 19
SMM 2018
04.09.2018 - 07.09.2018
93.000
SQ M of Exhibition Area
How to get to SMM

On Foot
from Hamburg Hbf is 32 min walk

By Car
from Hamburg Hbf is only 7 min car ride (2.4 km)
from Hamburg Airport is 23 min ride (8.8 km)

By Public Transport
from Hamburg Hbf you can take either S11, S21 or S31 to the fairgorund
from Hamburg Airport take S1 to the Hbf and from there either S11, S21 or S31 to the Messe
Hotels
Venue