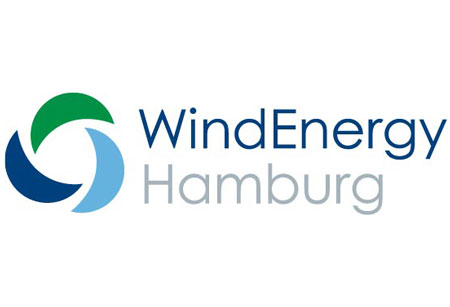 WindEnergy
Hamburg, Germany
Book Hotel Online for WindEnergy
Book Now
Event Update
WindEnergy 2024 will be hosted as a live event between 24.09.2024 and 27.09.2024. Messe Hamburg will not feature Covid-19 safety measures due to the lifting of the related domestic restrictions. The country, at present, does not have travel restrictions in place.
A Brief Overview of WindEnergy
WindEnergy serves an important purpose for the energy and wind industry as a fine platform to discuss policy changes for the offshore sectors as well as showcase innovations and the practical applications to build a more sustainable future. The international exhibition brings in exhibitors, trade visitors and experts involved in the offshore and onshore sectors for the wind industry, which makes it an event you can't afford to miss. So come to Hamburg, Germany!
Interest in hotels for WindEnergy in 2024 is set to break records so you might as well book your stay as early as possible. Take advantage of discounts and early booking deals with GETA ltd. We know all the good hotels, hostels and apartments in Hamburg and help you land the most affordable prices in the city. Book a hotel close to Messe Hamburg and enjoy direct connections to public transport. You get to save money on travel expenses and enjoy a quick commute. Are you in a group of over twenty? You're more than welcome! GETA ltd has a whole portfolio of additional travel services such as airport transfers and placing reservations on meeting facilities.
Why Your Visit Is Worth It
There's a real hunger for alternative sources of energy, especially now the clock has been ticking on climate change. It's why WindEnergy is an incredible platform to gain recognition and add to your professional network. As an exhibitor, you find yourself in the best place possible to grow your business, form strong partnerships and close deals. The quality of sales leads is not to be underestimated. All the travel expenses are worth it. Attendance is only set to grow as the clean energy market finds its footing:
1400+ international exhibitors from 40 countries showcased at the event;
35,000+ international trade visitors from 100+ countries made the trip;
65,000+ square metres of exhibition space used.
Industry Relevance
WindEnergy has been in operation since the turn of the millennium and was an annual event at its inception in 2002 until 2006. The exhibition underwent restructuring and now takes place on a biennial schedule in Messe Hamburg. These changes reflected the cooperation between the two companies organising WindEnergy and HUSUM Wind, where the first will take place during even years and the latter during odd years.
The exhibition represents the entire supply chain: wind turbines, components, energy storage, new materials, planning, installation, operation and maintenance, finances, services and on/offshore. It's the place to learn about your industry's future, strengthen partnerships and seek investments. WindEnergy is guided by several key topics – cost efficiency, dynamic markets, smart energy and successful project completion.
WindEnergy has proven itself to be a powerhouse event especially with its return in 2022 after a four-year pause due to the pandemic. The exhibition has blown through all expectations in terms of performance and reception. Wind energy has become one of the most important energy sectors in Germany and Europe as a whole due to the dramatic changes caused by climate change. The time to act is now and WindEnergy provides the right conditions to make the most of the opportunity to come together, network and solve problems.
"After four years without WindEnergy Hamburg we are excited to see well-filled exhibition halls again and experience an unreservedly positive mood. The global wind energy industry was in urgent need of an opportunity to meet in person and discuss the pressing issues in these times of an energy and climate crisis. Once again it became clear that renewable energy can be one of the keys to overcoming our challenges, and the H2EXPO & CONFERENCE is a perfect match for what WindEnergy Hamburg stands for," says Bernd Aufderheide, President and CEO Hamburg Messe und Congress.
Who Are You Going to Meet?
Because WindEnergy is such a crucial platform for renewable energies in Europe, exhibitors hope to meet with high-ranking officials and company representatives from the entire supply chain. The audience consists of designers, manufacturers, suppliers, financiers, operators and service providers of the offshore as well as the onshore industry. This gives you ample opportunity to grow your brand's popularity and increase valuable connections.
WindEnergy is growing ever more international with an even split between domestic and foreign exhibitors, whereas for visitors it's 45% of international visitors to 55% of domestic professionals. Companies you can expect to meet include Siemens Gamesa Renewable Energy, Nordex Group, MHI Vestas Offshore Wind A/S, Ming Yang Smart Energy Group Limited and Scottish Development International among others.
Additional Value of Attending
Compliment your business networking successes with an impressive conference programme. Over at the New Horizons Stage you'll hear from key industry and government representatives, who go through the most crucial processes and trends happening in the industry today. The sessions center around PPAs, financing, market updates for a broad lineup of countries from Spain and France all the way to the Baltics, supply chain issues and pathways to a circular economy. If you're looking for concrete advice on how to penetrate major and emerging markets of the wind industry, then you need to head to the Global Markets Theatre.
WindEnergy has gone into the broader renewable energy sector by embracing the hydrogen sector, which is another rapidly growing sector that contributes to the promotion of clean energy. From now on, the exhibition will cohabitate with the H2EXPO & CONFERENCE – a move that was met positively by the professional community at large. The H2EXPO & CONFERENCE are held every single year and so far are quite small. The previous edition featured 60 exhibiting companies. The in-depth conference programme only contributes to the wealth of knowledge and expertise that is shared during WindEnergy.
Even now we're seeing the positive outcome of this merge. The trade event became the stage for the signing of a cooperation agreement between the northern German hydrogen networks The goal is to commit to cooperating on hydrogen projects and providing joint support to shareholders. It's one of the most exciting chapters in the history of WindEnergy and sends a clear message about the future of the industry.
Past editions
WindEnergy 2022
27.09.2022 - 30.09.2022
WindEnergy 2020
01.12.2020 - 04.12.2020
Edition was held digital to prevent the fast spread of COVID-19.
WINDENERGY 2018
25.09.2018 - 28.09.2018
WINDENERGY 2016
27.09.2016 - 30.09.2016
How to get to WindEnergy

On Foot
from Hamburg Hbf is 32 min walk

By Car
from Hamburg Hbf is only 7 min car ride (2.4 km)
from Hamburg Airport is 23 min ride (8.8 km)

By Public Transport
from Hamburg Hbf you can take either S11, S21 or S31 to the fairgorund
from Hamburg Airport take S1 to the Hbf and from there either S11, S21 or S31 to the Messe