WindEnergy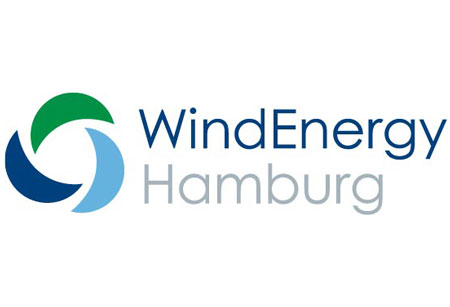 WindEnergy
Germany , Hamburg
A Brief Overview of WindEnergy
WindEnergy serves an important purpose for the energy and wind industry as a fine platform to discuss policy changes for the offshore sectors as well as showcase innovations and the practical applications to build a more sustainable future. The international exhibition brings in exhibitors, trade visitors and experts involved in the offshore and onshore sectors for the wind industry, which makes it an event you can't afford to miss. So come to Hamburg, Germany!
You'll need hotel accommodation and GETA ltd acts in your best interests when it comes to your bookings. What we do is cut down on all your travel expenses and provide you with the best prices for hotels in Hamburg. Your accommodation for WindEnergy is fully customized to your taste and budget, and also enjoys an excellent location near Messe Hamburg. To help you further, we'll even send you the best public transport routes to take for an even smoother commute.
Why Your Visit Is Worth It
There's a real hunger for alternative sources of energy, especially now the clock has been ticking on climate change. It's why WindEnergy is an incredible platform to gain recognition and add to your professional network. The exhibition enjoys an incredible turnout and he's the proof:
1400+ international exhibitors from 40 countries showcased at the event;
35,000+ international trade visitors from 100+ countries made the trip;
65,000+ square metres of exhibition space used.
Industry Relevance
WindEnergy has been in operation since the turn of the millennium and was an annual event at its inception in 2002 until 2006. The exhibition underwent restructuring and now takes place on a biennial schedule in Messe Hamburg. These changes reflected the cooperation between the two companies organizing WindEnergy and HUSUM Wind, where the first will take place during even years and the latter during odd years. The exhibition represents the entire supply chain: wind turbines, components, new materials, installation, planning, operation and maintenance, energy storage, finances, services and on/offshore. It's the place to learn about your industry's future, strengthen partnerships and seek investments. WindEnergy is guided by several key topics – cost efficiency, dynamic markets, smart energy and successful project completion.
Who Are You Going to Meet?
Because WindEnergy is such a crucial platform for renewable energies in Europe, exhibitors hope to meet with high-ranking officials and company representatives from the entire supply chain. The audience consists of designers, manufacturers, suppliers, financiers, operators and service providers of the offshore as well as the onshore industry. This gives you ample opportunity to grow your brand's popularity and increase valuable connections. WindEnergy is growing ever more international with an even split between domestic and foreign exhibitors, whereas for visitors it's 45% of international visitors to 55% of domestic professionals. Companies you can expect to meet include Siemens Gamesa Renewable Energy, Nordex Group, MHI Vestas Offshore Wind A/S, Ming Yang Smart Energy Group Limited and Scottish Development International among others.
Past editions
WindEnergy 2020
01.12.2020 - 04.12.2020
Edition was held digital to prevent the fast spread of COVID-19.
WINDENERGY 2018
25.09.2018 - 28.09.2018
WINDENERGY 2016
27.09.2016 - 30.09.2016
How to get to WindEnergy

On Foot
from Hamburg Hbf is 32 min walk

By Car
from Hamburg Hbf is only 7 min car ride (2.4 km)
from Hamburg Airport is 23 min ride (8.8 km)

By Public Transport
from Hamburg Hbf you can take either S11, S21 or S31 to the fairgorund
from Hamburg Airport take S1 to the Hbf and from there either S11, S21 or S31 to the Messe
Hotels
Venue