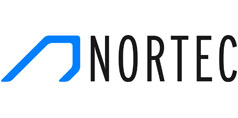 NORTEC
Hamburg, Germany
A Brief Overview of NORTEC
NORTEC invites you to partake in conversations and trendsetting for manufacturing technology and engineering in Europe. The trade fair embraces Industry 4.0 technological advancements to revolutionise manufacturing across all industries. Come join chief professionals and innovators to survey the newest output of solutions, innovations and technological breakthroughs in everything from drive technology and precision tools down to man-machine communication and IT security. It's one of the busiest procurement platforms in Europe and has a global appeal.
GETA ltd secures professional accommodation for trade shows no matter where business takes you next. Our team is on standby to book hotels during NORTEC at exclusive rates. Whether you have a large budget or need to make savings, we show you the top hotel deals in Hamburg. You're spoiled for choice and guaranteed a hotel room close to Messe Hamburg. You reach the exhibition centre in minutes and are surrounded by public transport options. Add more travel services to your hotel reservations. GETA ltd arranges airport transfers, provides rent-a-cars and books meeting facilities in your name ahead of time! Mix and match as you see fit and pay a premium rate.
Why Your Visit Is Worth It
NORTEC has particular influence in the international manufacturing industry and is one of the best shows to attend as an exhibitor. The reason being you showcase your products to an audience that comes from a wide range of unrelated sectors – all looking to find new suppliers. You've the opportunity to grow your client list, generate buzz for a product launch and diversify your revenue stream effortlessly. Have a look at the pre-pandemic attendance numbers:
480 international exhibitors
16 countries represented
12,000+ international trade visitors
Industry Relevance
NORTEC is one of the most important trade fairs for manufacturing technology and engineering in Europe. First held in 1988, the trade fair runs every two years out of Messe Hamburg and shows the next generation of production technologies. NORTEC is famous for exploring all stages of the production process chain, from prototype to finished product. It also highlights new technologies in metalworking and metal processing, as well as laser, automation, and electronics technologies. The full product portfolio features the following categories:
Production technology
Metal and plastics processing
Mechanical engineering
Industrial tool and mold making
Quality management and metrology
Positioning systems
Drive technology
Subcontracting, contract and toll manufacturing
Semi-finished products & operating equipment
Digitalization solutions
IT building blocks for medium-sized businesses
IT security
M-M communication (man-machine & machine-human)
Automation/Robotics, 3D Printing/
Additive manufacturing (prototyping & manufacturing)
Simulation
Mobile Devices
Operational Control
Design and product development
For its 19th edition in 2024, NORTEC has already confirmed the participation of over 300 national and international exhibitors and organisers expect this number to grow. Trade visitors come to investigate market trends and new products, but they definitely stay for the live demonstrations and workshops. Among the events scheduled is Campus for SMEs, which includes lectures and discussions, and the NORTEC Auditorium, which presents fascinating talks on specific themes.
The fair is accompanied by the NORTEC forum, where practical presentations and discussions on current production technology topics take place. The exhibition's highlight is the innovation award, NORTEC Award, which is eagerly awaited every edition.
NORTEC 2024 will operate under the theme "Step Into Tomorrow" and connect manufacturers to serious buyers from multiple industries. The quality of sales leads is unlike any other and you're sure to return home with a high volume of orders and inquiries.
Who Are You Going to Meet?
Perhaps NORTEC's biggest strength is its cross-industry appeal since manufacturing technology and engineering have wide applications whether you're a company working in aerospace or wind energy, or shipbuilding. In fact, exhibitors rub elbows with significant players from:
aeronautical engineering & suppliers,
machine- & plant construction,
medical technology,
precision mechanics & optics,
maritime technology & suppliers in shipbuilding,
wind energy - & environmental technology,
vehicle technology,
tool - & fixture construction,
packaging industry,
logistics.
NORTEC has proven itself to be a highly effective contact and sales platform for manufacturers to reach their target audience and build long-lasting partnerships. Trade visitors tend to be decision makers in their organisation as a large portion have sole purchasing power, who are then followed by professionals in an advisory position.
You'll share exhibition space with companies such as Meltingplot, Solidtec, Weytronik, HAWKS Racing, Hellmann-HYGREX, RENNER Kompressoren and Jung & Co.
Additional Value of Attending
The NORTEC Campus for SMEs is a unique opportunity for small and medium-sized enterprises to gather valuable information and knowledge about the production industry. As a part of the innovative hybrid trade show concept, the campus provides informative, educational and inspiring events that complement the trade fair for manufacturing.
The demand for information and know-how in the production industry is increasing fast and the campus is tailored to meet the specific needs of SMEs. The campus offers a range of workshops, presentations and discussions that focus on creating new added value with new offers and seizing the opportunities of change.
The trade show visit becomes an educational trip, as decision-makers, buyers and users learn about technical progress, producing faster, better and more cost-effectively, investments and added value of digitalization, and who can help them carry out transformation processes. NORTEC provides answers to all these questions in a clear, understandable language of medium-sized businesses.
The NORTEC Campus for SMEs is an excellent opportunity to network with like-minded professionals, gain valuable insights, and stay up to date on the latest industry trends. It is an event not to be missed by anyone looking to grow their business and succeed in the competitive world of production and manufacturing.
The other beloved information resource is the NORTEC Auditorium - the fair's forum, which lines up some of the best speakers from around Europe to share their knowledge and expertise in the form of roundtables and practical lectures. Here's a taste of next edition's programme:
Qualifying for digitization - from requirements to strategy and back again
Dilemma of insufficient PCB specification - Requirements for PCBs from an EMS point of view
Image of electromobility over the course of time
Past editions
NORTEC 2022
31.05.2022 - 03.06.2022
NORTEC 2020
21.01.2020 - 24.01.2020
NORTEC 2018
23.01.2018 - 26.01.2018
How to get to NORTEC

On Foot
from Hamburg Hbf is 32 min walk

By Car
from Hamburg Hbf is only 7 min car ride (2.4 km)
from Hamburg Airport is 23 min ride (8.8 km)

By Public Transport
from Hamburg Hbf you can take either S11, S21 or S31 to the fairgorund
from Hamburg Airport take S1 to the Hbf and from there either S11, S21 or S31 to the Messe