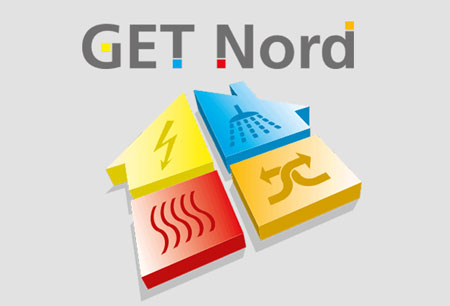 GET Nord
Hamburg, Germany
A Brief Overview of GET Nord
GET Nord looks deeper into the tech trends and innovations made across the field of electrical, plumbing, heating and air conditioning technology. It's a staple international fair trade held in Hamburg, Germany and always manages a high turnout among both exhibitors and trade visitors on an international level. It is the perfect cross-border procurement platform to explore and grow your brand's relevance.
The upcoming edition for GET Nord in 2023 promises an impressive turnout, which means more competition for affordable hotel rates in Hamburg, Germany. GETA ltd takes care of your online hotel booking for GET Nord within a business day. You don't have to put hours of effort in researching hotels in the city when we do it for you. Hotels, hostels, apartments – we have it all. Tell us what you need and what your budget is. Our team handles the rest. Stay in a hotel close to Messe Hamburg and benefit from good connections to public transport.
Pair hotel accommodation for trade shows with airport transfers, a rent-a-car or booking a meeting room ahead of time to create a bespoke experience.
Why Your Visit Is Worth It
It's all about business at GET Nord! The trade fair is the engine that drives innovations as well as sales. Exhibitors gain access to new markets and meet with first-rate buyers. You return home with a boost in sales and generate qualified leads you couldn't get anywhere else. It makes it worth all the expenses to travel and rent a trade booth.
Plus, even in the age of the pandemic, interest in GET Nord remains alive. The trade fair made a solid comeback with:
550 exhibiting companies from 14 countries
35,000 international trade visitors
60,000 sq. metres of exhibition space
Industry Relevance
GET Nord is an international trade fair in northern Germany that focuses on electrical, plumbing, heating, and air conditioning technology. Founded in 2008 through the merger of the fairs Nord Elektro and shk Hamburg, GET Nord has become the definitive showcase for new technologies and business opportunities in the North. Editions roll out every two years in late November at Messe Hamburg. This trade fair serves as a vital platform to address the complex challenges and increasing demands for technical infrastructure in modern buildings.
Renowned exhibitors from both domestic and international markets gather at GET Nord to debut products, technologies and developments in building management systems, energy efficiency and building equipment. The product portfolio is extensive and covers every link in the value chain, thus positioning itself as the preferred marketplace for buyers:
Electrics, sanitation, heating and
air conditioning
Building control systems
Electrical and sanitary engineering
Heating technology
Renewable energies
Lighting technology
Air conditioning, cooling and
ventilation
Pump and drive technology
Plumbing technology
Tools and operating equipment
Service providers
One of the standout features of GET Nord is its comprehensive program, which includes forums on architecture, innovation, and the internet, as well as captivating special shows. For students pursuing careers in the plumbing, heating, air conditioning, and electrical industries, the power and technology park offers numerous opportunities to apply and test their skills.
GET Nord stands out as the sole trade fair in northern Germany that seamlessly integrates all aspects of the sanitary, heating, air conditioning and electrical sectors. As an exhibitor, you will have the privilege of engaging with a diverse and influential specialist audience, not only from northern Germany but also from neighbouring countries such as Denmark, Sweden, Finland, Poland, and the Netherlands. This makes GET Nord the most significant industry gathering of the year, allowing visitors to explore new products, exchange ideas, and forge valuable connections.
Who Are You Going to Meet?
GET Nord attracts a diverse audience, making it a hub for professionals across various industries involved in planning and realisation. Decision-makers from the electrical engineering, sanitation, heating and air-conditioning industries, as well as retail and wholesale sectors, gather at this trade fair, displaying a high willingness to invest. Moreover, representatives from the building industry, public institutions, social and medical facilities, and the housing sector also participate.
The event appeals to architects, real estate developers, building contractors, restoration companies, craft businesses, wholesalers, retailers, hotels, and public institutions. These attendees benefit from valuable insights into the latest trends and gain opportunities to establish new business contacts. The trade fair is ripe with opportunities to have expert discussions and share experience. Close to
96% of participants hold this opinion. Further, 98% of attendees rate GET Nord favourably when it comes to receiving accurate knowledge about international markets and emerging trends.
The broad range of attendees and industries represented at GET Nord enhances the networking potential and fosters collaboration among professionals, making it an essential event for anyone involved in the electrical, plumbing, heating and air conditioning industries and related fields.
Additional Value of Attending
GET Nord offers visitors an engaging and informative lecture program that includes workshops, special shows and campaigns. The program is designed to provide hands-on experiences, allowing attendees to gain practical knowledge, test new technologies, and actively participate in preparing for the future.
One highlight of the program is the series of special shows, which include the Marketplace for Plumbing Technology, BDH Special Show, E-House, PowerPark, and TechnologyPark. These shows create interactive platforms where products, trends and process technologies are showcased in a tangible and engaging manner.
Additionally, GET Nord offers specialist forums that provide an opportunity for knowledge transfer at the highest level. These forums enable attendees to broaden their horizons, stay up-to-date with current trends and engage in meaningful discussions with like-minded individuals. It's a platform where industry professionals can exchange ideas, share experiences, and stay informed about the latest developments in the field.
Throughout the event, several actions (German Championships for Sanitation, Heating and Air Conditioning Mechanics and plumber and Drone flying) and award ceremonies (Light Award, German TGA Award 2022 and German ArchitectureAward) take place. These experiences provide a firsthand glimpse into how technologies can be applied to their fullest potential and recognise outstanding achievements in the industry.
Past editions
GET Nord 2022
17.11.2022 - 19.11.2022
89%
of the particpants gave the edition top marks
90%
of particpants would recommend the event
GET Nord 2020
19.11.2020 - 21.11.2020
Cancelled because of COVID-19.
GET NORD 2018
22.11.2018 - 24.11.2018
52,000
SQ M of Exhibition Area
GET NORD 2016
17.11.2016 - 19.11.2016
52,000
SQ M of Exhibition Area
How to get to GET Nord

On Foot
from Hamburg Hbf is 32 min walk

By Car
from Hamburg Hbf is only 7 min car ride (2.4 km)
from Hamburg Airport is 23 min ride (8.8 km)

By Public Transport
from Hamburg Hbf you can take either S11, S21 or S31 to the fairgorund
from Hamburg Airport take S1 to the Hbf and from there either S11, S21 or S31 to the Messe