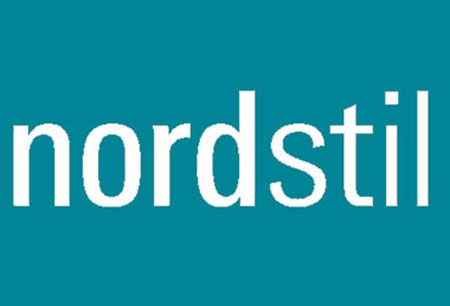 Nordstil
Hamburg, Germany
Book Hotel Online for Nordstil Winter
Book Now
Event Update
13.01.2024 to 15.01.2024 mark the return of Nordstil Winter to Messe Hamburg as a live event. The event will consist of a live trade fair. The venue will not feature heightened Covid-19 safety measures due to the removal of the related national restrictions throughout Germany. This has occurred as a result of the improving pandemic situation, which also warranted the lifting of the country's travel limitations.
A Brief Overview of Nordstil
Nordstil is the consumer goods trade fair with a Scandinavian flavour. The international event has a strong focus on what manufacturers and designers from Northern Germany and Scandinavia are doing at the moment. Its goal is to introduce supply to demand, and exhibitors make it a point to launch their newest collections and pieces at Nordstil. Trade visitors can browse a wide selection of products in four sectors: Home & Garden, Style & Design, Gifts & Stationery and Jewellery & Fashion.
Book hotels for Nordstil early to get the most out of early booking deals. GETA ltd knows all the great spots in Hamburg and sends you a list of top hotel rates ahead of everyone else. Pick the deal that works best for your budget and keep travel costs as low as possible. We make sure you stay in a hotel close to Messe Hamburg and are near bus stops and metro stations. Whether you're in a large group or travelling solo, we're more than capable to accommodate you. In addition to hotel reservations for trade fairs, GETA ltd helps you plan your business trip from organising an airport transfer to reserving meeting rooms ahead of time.
Why Your Visit Is Worth It
A stand at Nordstil translates to continued visibility and access to a wide range of markets. Many companies choose Nordstil as the platform to release new products and get an early boost in sales. Trade visitors have two major goals – experience trends and make purchases. You're able to earn back all the travel costs within the first days. Here are the primary reasons to consider Nordstil:
965 international exhibitors on average;

19,000+ international trade visitors make the trip;

90% overall satisfaction rate among trade visitors;
Industry Relevance
Nordstil, as many consumer goods fairs, runs twice a year to capture the full range of trends that hit the market throughout the year. The international trade fair was first staged back in 2014 and is based in Hamburg, Germany. The exhibition halls at Messe Hamburg are filled with the entire value chain of products. Visitors can hope to discover jewellery, customizable merchandise, gifts, bags, cosmetics, perfumes, lifestyle products, office supplies, home textiles, garden supplies, art, and home decoration.
Nordstil is the ideal platform for local manufacturers and brand to find bigger audiences from the rest of Europe. Exhibitors are able to find suitable buyers in a short time. The exhibition halls feature their own special areas like The Village, which showcases forward-thinking designs and products! You have all the tools and resources to add to the conversation and secure orders for the seasons ahead. Nordstil is a trendsetting event and you're able to see what bigger trends are taking shape at the moment.
An essential part of Nordstil is presenting trends, which you can see at the Trend Tables Area. The tables curate displays from products from exhibitors that show a bigger trend taking place. This way retailers have a lot clearer view of what's in style and can better inform their purchases later on. Each edition has its own focus and most recently this has to do with practical ideas for POS design in the autumn and winter season.
The pandemic has created a number of obstacles for the consumer goods industry and Nordstil is a part of the wider conversation. The fair's director, Susanne Schlimgen, goes into details: "Today, the consumer goods industry is facing a number of challenges - the business environment continues to be tough due to a combination of several critical factors. The coming Nordstil offers reliability in these challenging times. Because now more than ever, retail needs a tower of strength and a platform for personal encounters and inspiration on site."
Who Are You Going to Meet?
As we've said, Nordstil is the home to brands from Northern Germany and Scandinavia. Visitors meet face to face with designers, start-ups and small artisan businesses. It's the one place where buyers can find hidden gems often overlooked in favour of bigger names.
Companies that make it a point to exhibit at Nordstil include Donkey Products G, Frohstoff Meike Marie Buchholz, Gift Company Geschenke Vertriebs, Goldenzebra, Good old friends GmbH, ppd Paperproducts, Räder and Sompex. Trade visitors come from a variety of areas such as retail, wholesale, skilled trades and services. Editions cross over 90% of satisfaction rate. It's important to note that most trade visitors have an active role in making purchases. Over half of all visitors have decisive power over procurement, which means you're getting quite a lot out of the event in terms of qualified sales leads.
Additional Value of Attendance
Nordstil Forum: Ideas & Inspiration is the primary source of information on consumer and industry trends. Since the trade fair targets the German-speaking markets more, the programme will be held in German. Speakers are experienced professionals who have seen it all, and deliver their expertise on marketing, new opportunities for retailers, successful strategies and new ways to make points of sale pop. The programme features everything from lectures and trend presentations all the way to workshops and live demonstrations.
The Village is another amazing part of the exhibition floor that demonstrates all the interesting ways you can create an unforgettable experience for clients at the point of sale. You'll receive lots of practical and efficient suggestions on how to present products in such a way that customers can't help themselves. Plus, you're able to speak to the people and exchange experiences.
If you're just entering the industry whether that's as a designer or a new company, then you have an open invitation to apply for a spot on the joint stand of Design Zentrum Hamburg. This space is meant for companies who are doing groundbreaking work and presenting sustainable products. The Design Zentrum is part of the Hamburg Kreativ Gesellschaft, which is the largest public funding institution for the creative industries in all of Germany. To be singled out in such a way comes with additional attention from buyers and a much stronger reputation.
Past editions
Nordstil Summer 2023
22.07.2023 - 24.07.2023
Nordstil Winter 2023
14.01.2023 - 16.01.2023
Nordstil Summer 2022
23.07.2022 - 25.07.2022
Nordstil Winter 2022
15.01.2022 - 17.01.2022
Nordstil Winter 2021
16.01.2021 - 18.01.2021
Cancelled because of COVID 19
How to get to Nordstil

On Foot
from Hamburg Hbf is 32 min walk

By Car
from Hamburg Hbf is only 7 min car ride (2.4 km)
from Hamburg Airport is 23 min ride (8.8 km)

By Public Transport
from Hamburg Hbf you can take either S11, S21 or S31 to the fairgorund
from Hamburg Airport take S1 to the Hbf and from there either S11, S21 or S31 to the Messe