Nordstil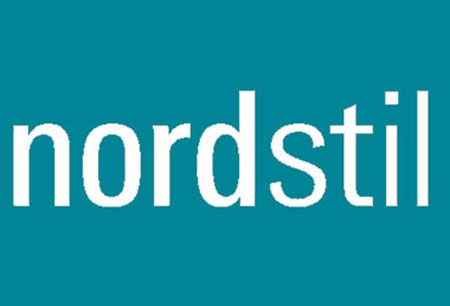 Nordstil
Germany , Hamburg
Book Online for Nordstil Summer
Book Now
Covid-19 Event Update
23.07.2022- 25.07.2022 mark the return of Nordstil Summer to Messe Hamburg as a live event. The event will consist of a live trade fair. Attendees can expect heightened coronavirus protective measures and sanitation at the exhibition grounds. This will include safety precautions such as:
A valid ticket, ID card/passport, and one of the following items must be presented by attendees:
Vaccination documentation
Evidence of recovery
A COVID-19 lab test that is n and is negative.
All participants should maintain a social distance of 1.5 metres from other visitors. They must also wear a medical, KN95, or FFP2 mask indoors.
Participants should avoid physical means of communication and networking, such as shaking hands. They should also disinfect their hands as often as necessary. Disinfectant dispensers will be installed throughout the venue to aid attendees.
Attendants must additionally present the papers when arriving in Germany due to the travel restrictions implemented by the government.
A Brief Overview of Nordstil
Nordstil is the consumer goods trade fair with a Scandinavian flavour. The international event has a strong focus on what manufacturers and designers from Northern Germany and Scandinavia are doing at the moment. Its goal is to introduce supply to demand, and exhibitors make it a point to launch their newest collections and pieces at Nordstil. Trade visitors can browse a wide selection of products in four sectors: Home & Garden, Style & Design, Gifts & Stationery and Jewellery & Fashion
GETA ltd gives visitors a chance to get hotel rooms for Nordstil at a good price early on. We're here to make business travel easy and affordable. Save on your expenses for accommodation for Nordstil and also pick from hotels close to Messe Hamburg. GETA ltd works with you to make sure that your hotel booking for Nordstil is exactly what you want. It takes us one business day to get you all set up.
Why Your Visit Is Worth It
Exhibitors are in the perfect position to boost their visibility and reach a large audience. Nordstil is all about doing business and doing business well. A fair booth is a smart investment, as you're sure to experience steady foot traffic every single day during the trade fair:
965 international exhibitors on average;
19,000+ international trade visitors make the trip;
90% overall satisfaction rate among trade visitors;
Industry Relevance
Nordstil, as many consumer goods fairs, runs twice a year to capture the full range of trends that hit the market throughout the year. The international trade fair was first staged back in 2014 and is based in Hamburg, Germany. The exhibition halls at Messe Hamburg are filled with the entire value chain of products. Visitors can hope to discover jewellery, customizable merchandise, gifts, bags, cosmetics, perfumes, lifestyle products, office supplies, home textiles, garden supplies, art, and home decoration.
Nordstil is the ideal platform for local manufacturers and brand to find bigger audiences from the rest of Europe. Exhibitors are able to find suitable buyers in a short time. The exhibition halls feature their own special areas like The Village, which showcases forward-thinking designs and products!
Who Are You Going to Meet?
As we've said, Nordstil is the home to brands from Northern Germany and Scandinavia. Visitors meet face to face with designers, start-ups and small artisan businesses. It's the one place where buyers can find hidden gems often overlooked in favour of bigger names.
Companies that make it a point to exhibit at Nordstil include Donkey Products G, Frohstoff Meike Marie Buchholz, Gift Company Geschenke Vertriebs, Goldenzebra, Good old friends GmbH, ppd Paperproducts, Räder and Sompex. Trade visitors come from a variety of areas such as retail, wholesale, skilled trades and services. Editions cross over 90% of satisfaction rate.
Details Regarding the Past Editions of Nordstil
2022 Winter Edition
Nordstil's 2022 Winter Edition took place from January 15th to January 17th, 2022. The event was a hybrid event, consisting of a live exhibition and a digital platform. The face-to-face part of the event was held at Hamburg Messe und Congress. The hosting venue had the most up-to-date Covid-19 prevention measures in place, like the 2G+ entrance policy. Over 12,000 trade visitors and 670 exhibitors attended the event.
Past editions
Nordstil Winter 2022
15.01.2022 - 17.01.2022
Nordstil Winter 2021
16.01.2021 - 18.01.2021
Cancelled because of COVID 19
Nordstil Summer 2020
05.09.2020 - 07.09.2020
Cancelled because of COVID 19
Nordstil Winter 2020
11.01.2020 - 13.01.2020
Nordstil Summer 2019
27.07.2019 - 29.07.2019
How to get to Nordstil

On Foot
from Hamburg Hbf is 32 min walk

By Car
from Hamburg Hbf is only 7 min car ride (2.4 km)
from Hamburg Airport is 23 min ride (8.8 km)

By Public Transport
from Hamburg Hbf you can take either S11, S21 or S31 to the fairgorund
from Hamburg Airport take S1 to the Hbf and from there either S11, S21 or S31 to the Messe
Hotels
Venue