REISEN HAMBURG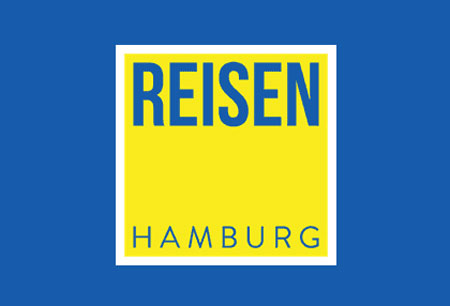 REISEN HAMBURG
Germany , Hamburg
In the current climate surrounding the coronavirus pandemic, it is not possible to host a travel and leisure trade fair. This is what organisers have decided in cancelling REISEN HAMBURG 2022. The next live edition will run at Messe Hamburg from February 8th to February 12th 2023. The venue will be in full compliance with government regulations and safety protocols. These will include a 3G entry regulation. Attendees need to present before entry recovery, negative test or immunisation certificates.
Want to travel the world? Visit REISEN HAMBURG in Hamburg, Germany, to seek an unforgettable inspiration from the over 900 exhibitors from the four corners of the world. The exhibition presents you with a variety of destinations and the latest trends in holiday making including the ever popular caravanning and cycling options. You can expect for nearly 80,000 visitors to make their way to the expo centre, so make sure you have a hotel reservation ready with GETA ltd to advise you on the best deals available.
GETA ltd finds you accommodation that remains within your working price range and places you at the heart of the activities with a location that is near the expo centre as well as close to public transport options. This way you can be among the first at REISEN HAMBURG events every single day and observe the wealth of destinations, services and vehicles available at your disposal. Meet the taste makers in the industry and grow your network, or simply find ideas for your next vacation.
REISEN HAMBURG is an excellent place to satisfy your wanderlust, so throw yourself fully in the exhibition and leave the reservation to GETA ltd.
Past editions
REISEN HAMBURG 2021
24.03.2021 - 28.03.2021
Cancelled because of COVID-19.
REISEN HAMBURG 2020
05.02.2020 - 09.02.2020
77,000
SQ M of Exhibition Area
REISEN HAMBURG 2019
06.02.2019 - 10.02.2019
77,000
SQ M of Exhibition Area
How to get to REISEN HAMBURG

On Foot
from Hamburg Hbf is 32 min walk

By Car
from Hamburg Hbf is only 7 min car ride (2.4 km)
from Hamburg Airport is 23 min ride (8.8 km)

By Public Transport
from Hamburg Hbf you can take either S11, S21 or S31 to the fairgorund
from Hamburg Airport take S1 to the Hbf and from there either S11, S21 or S31 to the Messe
Hotels
Venue