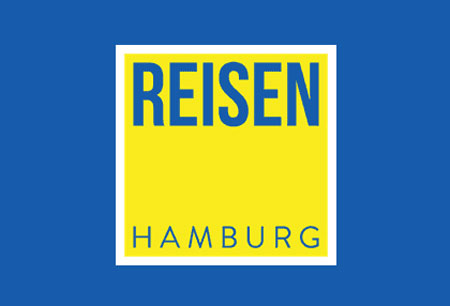 REISEN HAMBURG
Hamburg, Germany
Book Hotel Online for REISEN HAMBURG
Book Now
Event Update
REISEN HAMBURG 2024 will occur as a live edition in Messe Hamburg, from 07.02.2024 to 11.02.2024. The venue will not include Covid-19 safety measures because of the Bundestag removing the domestic pandemic-related restrictions. Attendees arriving from China, however, should note the following travel limitations. They will be asked to present upon entry in the country negative test results no older than 48 hours.
A Brief Overview of REISEN Hamburg
REISEN Hamburg is thought of as the go-to travel event in Northern Germany and a source of the top holiday ideas, travel offers and destinations. As part of the REISEN & CARAVANING event portfolio, the trade fair brings you up to speed with everything that's been happening in the world of travel all over the world. The trade fair lasts five days in Hamburg, Germany and creates the perfect environment to connect with your core audience and build your brand recognition.
The upcoming edition of REISEN Hamburg in 2024 is expected to be a big one. It's best you get an online hotel booking today and benefit from exclusive discounts and deals. GETA ltd is your guide to Hamburg, Germany, and we have it all from economy hotels to high-end suites. All you have to do is tell us what you need and how many people are travelling with you. Our team works with large groups of over twenty people on a regular basis. We have over a decade of experience helping exhibitors make their way across the world and promise only the best hotels close to Messe Hamburg.
Keep expenses low and add to your booking during REISEN Hamburg with our other services like rent-a-cars and airport transfers.
Why Your Visit Is Worth It
As an undisputed leader in Germany, REISEN Hamburg arms you with all the necessary tools to expand your reach and grow your professional network. An exhibition stand here opens you up to new markets and leads to first-class sales leads. The quality of visitors has no equivalent anywhere else in the country, which more than makes up for exhibition costs.
It's a smart investment and a quick return on investment. Let's check out some of the key numbers from the last edition of the REISEN & CARAVANING Hamburg:
102,000 international visitors

395 international exhibitors

49,000+ sq. metres of exhibition space
Industry Relevance
REISEN Hamburg, held annually at Messe Hamburg, has been delighting travellers and outdoor enthusiasts since its founding in 1978. The international trade fair takes place as one out of six shows in the REISEN & CARAVANING Hamburg format. The other shows in the portfolio are CARAVANING Hamburg, Pleasure Journey, RAD Hamburg, Cruise World Hamburg and finally, InterDive. Over the course of five days, these shows showcase the best in tourism, caravanning, outdoor activities and culinary delights, making it a highly anticipated event for holiday seekers and adventurers alike.
As one of the most significant, not to mention largest, holiday fairs in northern Germany, REISEN & CARAVANING Hamburg boasts a diverse array of specialised individual fairs, catering to various travel interests. Here, attendees can explore a wide range of options, from planning their next dream holiday to purchasing new leisure vehicles, testing bicycles and pedelecs, and take full advantage of exclusive trade fair offers.
The fair's six specialised fairs cover everything from holiday destinations worldwide to various types of accommodations, travel insurance, and entertainment and leisure activities. With leading tour operators in attendance, visitors have the invaluable opportunity to engage in face-to-face consultations, gain industry insights, and partake in numerous B2B and B2C networking events.
A visit to REISEN Hamburg offers more than just discovering enticing destinations; it's an experience that combines diverse cultural shows, international folklore, workshops and culinary delights from all corners of the globe. With an abundance of informative presentations, guided tours and personal consultations with travel professionals, the fair ensures a memorable and enriching experience for all attendees.
At the heart of REISEN Hamburg is the desire to encourage travellers to explore the world. The fair's exhibitors represent a blend of international and regional holiday trends, highlighting destinations such as Italy, France, Austria, Spain, Greece, Turkey, and the Alpine countries. For those seeking domestic adventures, the "Pure Germany" section showcases the rich diversity of holiday opportunities within Germany itself. From picturesque high mountains to inviting seaside resorts, wellness retreats to thrilling hiking and biking tours, Germany offers a wide range of options for families, solo travellers, seniors, and adventure-seekers alike.
REISEN Hamburg serves as a comprehensive platform for holiday enthusiasts, bringing together the best of travel, adventure and leisure opportunities. By offering personalised advice, immersive experiences and access to top-notch tour operators, the fair empowers visitors to embark on their dream journeys and create lasting memories. As a hub for the tourism industry, REISEN Hamburg plays a vital role in inspiring wanderlust, promoting sustainable travel practices, and shaping the future of travel in northern Germany and beyond.
Who Are You Going to Meet?
The exhibitor list is quite extensive and features companies such as Knaus Tabbert, Mare Baltic Travel, My World Travel, Natur-Pur Reisen, nicko cruises, Ostbayern Tourismusmarketing and the Polish Tourist Board. The audience is mostly local, which is to be expected, and 22% of all visitors travelled over 100 kilometres to attend. You'll meet with travellers of all ages, who are on the lookout for the next best travel offer. They're highly motivated to research what's on the market today and plan their next dream vacation.
Past editions
REISEN HAMBURG 2023
08.02.2023 - 12.02.2023
88%
of the visitors would recommend the event
REISEN HAMBURG 2021
24.03.2021 - 28.03.2021
Cancelled because of COVID-19.
REISEN HAMBURG 2020
05.02.2020 - 09.02.2020
77,000
SQ M of Exhibition Area
REISEN HAMBURG 2019
06.02.2019 - 10.02.2019
77,000
SQ M of Exhibition Area
How to get to REISEN HAMBURG

On Foot
from Hamburg Hbf is 32 min walk

By Car
from Hamburg Hbf is only 7 min car ride (2.4 km)
from Hamburg Airport is 23 min ride (8.8 km)

By Public Transport
from Hamburg Hbf you can take either S11, S21 or S31 to the fairgorund
from Hamburg Airport take S1 to the Hbf and from there either S11, S21 or S31 to the Messe