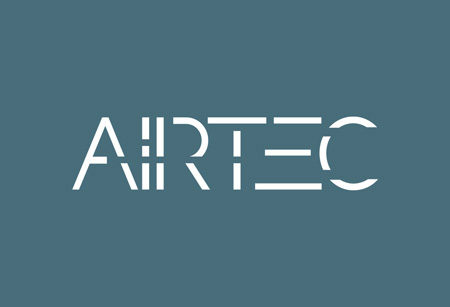 AIRTEC
Munich, Germany
Event Update
AIRTEC's 2024 edition will take place in Messe Augsburg between 08.10.2024 and 10.10.2024. The live trade show will not include Covid-19 safety precautions due to Germany removing its pandemic-related limitations.
A Brief Overview of Airtec
Airtec combines a powerful business networking platform and a first-rate conference to create an industry-leading trade fair for aerospace and aeronautic technology. Source the best machinery and equipment to hit the market first, meet with high-ranking officials and get up to speed with upcoming trends in your specific field. Airtec is the beating heart of the aerospace industry in the territory of Europe.
Got your tickets for Airtec? Leave hotel accommodation to us. GETA ltd meets all your needs and plans the perfect business trip to Augsburg. Take advantage of our spectacular deals on hotels and rental apartments all over the city. We're experts with many years under our belt and know where to look for affordable hotel rooms close to Messe Augsburg. You're guaranteed quality and a great location with lots of public transport connections. Build on top of your reservations for Airtec with our many other travel services. GETA ltd arranges airport transfers, provides rent-a-cars and has a team ready to build your exhibition stand in no time.
Why Your Visit Is Worth It
As an exhibitor, there are a lot of reasons to book a stand at AIRTEC. The trade fair gives you an in-depth look of all related aerospace fields, which is priceless market information. Perhaps even better is the access to qualified buyers. AIRTEC is designed as a networking and B2B platform. You can easily meet clients through the matchmaking service.
As Airtec continues to expand and evolve, organisers are chasing new highs. The upcoming edition is expected the following attendance numbers, which are an astronomic jump compared to the last few editions:
6000 international trade visitors
350 international exhibitors
30 nations represented
2200 B2B meetings
65 lectures
Industry Relevance
Airtec packs three exciting days of programming and innovative aerospace products every year in late October. Until 2023, the international trade fair was based out of the MTC in Munich, but has since relocated to Messe Augsburg in Augsburg in order to accommodate growing interest from exhibitors and visitors alike. The move comes with a significant increase in capacity, which is now quickly being filled – a sure sign that Airtec is only going to continue to grow.
The exhibition grounds represent every link in the value chain. Buyers can sample the latest in anti-collision systems, avionics, electronics parts, emergency equipment, cargo space equipment, cabin interiors, engine parts, ground support equipment, motors, hydraulics, mounting devices and sensors. Airtec is also known for its conference. Every year organisers manage to attract some of the biggest names working in aerospace today. The programming revolves around concepts for zero-emission aviation, the use of hydrogen, new concepts for urban mobility and emerging trends in the field of satellites and launches.
Who Are You Going to Meet?
On the exhibition side, Airtec is the go-to spot for large international companies such as Electra Aero, Complete Aircraft Services, Aerospace Embedded Solutions, SABCA, ASTORKIA, eHang and Kanfit. That's only scratching the surface. The number of high-profile companies that involve themselves in the B2B matchmaking service is even higher, giving exhibitors ample opportunities to foster profitable partnerships and boost their reputation.
The trade fair is predominantly German in nature, but there has been international presence from Austria, Hungary, Russia, Italy, Switzerland, Spain, the Netherlands, India, South Korea, China, the US, Egypt, Turkmenistan, UAE, Belgium, Ireland and Israel. Airtec doesn't only service the needs of European markets, but exists as a truly global trade fair. The geographic barriers that are costly to overcome have fallen, so as an exhibitor you're in a prime position to reach target buyers well beyond your usual reach.
The audience is mostly made of buyers and technology managers from aircraft manufacturers, air cargo companies, aerospace clusters, airlines, airports and system suppliers. This is good news for you as an exhibitor as you receive qualified sales leads at every single moment. Most trade visitors are here to inform themselves on what's currently on offer, reconnect with current suppliers and find new cutting-edge products and technologies.
Airtec performs the important role of bridge between the aerospace and the automotive industries, since both share similar needs and interest in topics such as climate neutrality, batteries, fuel cells, hydrogen, autonomous flying and autonomous driving. All of these topics are explored at length at the exceptional conference, which attracts its fair share of professors, engineers, experts, pilots and innovators in the field of aerospace.
Additional Value of Attending
You're definitely not going to be bored at Airtec, especially going forward with its new location and improved programming. You get front row seats to a series of demonstration flights, which are planned at the venue. The schedule features unmanned and manned vertical flights. The B2B platform opens three months in advance in order to promote early contacts and networking before meeting in person. Plus, organisers will offer tutors to help participants get the most out of it.
The exhibition floor layout introduces new spaces like the Additive Manufacturing area as well as a bigger Future Air Mobility space.
The Outlook for 2023
Airtec 2023, scheduled to take place October 25th – 27th, enters a new chapter in its history as it swaps MTC in Munich to the modern Messe Augsburg fairgrounds. The decision came about after the strong urging from decision makers in the Bavaria & Upper Swabia region to host the event. The move comes with advantages such as more exhibition space to allow Airtec to grow to its full potential. It makes perfect sense to relocate the trade fair considering the region is known for its numerous aerospace companies: Airbus, Airbus Helicopters, AutoFlight Europe GmbH, Rocket Factory Augsburg, SGL Carbon and Composites United Augsburg.
Another major advantage is the direct shuttle bus link between the exhibition centre and Munich Airport MUC. Organisers report that interest in Airtec has only grown since and you can expect a solid turnout for the 2023 edition. Expect the royal treatment with a magical reception held at the Goldener Saal (Golden Hall) in Augsburg Town Hall completed in 1643. Visitors also get to go to a regional Bavarian Brewery.
Past editions
AIRTEC 2023
25.10.2023 - 27.10.2023
AIRTEC 2022
26.10.2022 - 28.10.2022
AIRTEC 2021
26.10.2021 - 28.10.2021
How to get to AIRTEC

On Foot
Ausburg Airport – not advisable
Munich Central Station – not advisable

By Car
Ausburg Airport – 52 mins via A8
Munich Central Station – 38 mins via A9

By Public Transport
Ausburg Airport – not available
Munich Central Station – 40 mins via S1