Ambiente Germany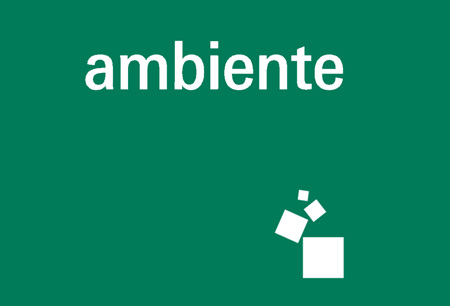 Ambiente Germany
Germany, Frankfurt am Main
Book Online for Ambiente Germany
Book Now
For the first time in its history, Ambiente Germany 2021 will not run as a standalone show but combine its product groups with those of Christmasworld and Paperworld. This International Consumer Goods Show is scheduled to run from April 17th until April 20th online. The live event will be supplemented by Digital Days' content.
A Brief Overview of Ambiente Germany
Ambiente Germany marks that time of year where brands in the decoration, consumer goods and arts and crafts sectors meet to influence consumer tastes. The international trade fair is at the forefront of home and office design trends with collections spanning every possible product group from furniture to lighting solutions. Having the advantage of a long history among professionals, it is the right choice to make a strong international impact.
Your time planning work trips is over, because GETA has the solution for finding the best hotel accommodation for Ambiente Germany. Our database has thousands of hotels all over the world in every price category. Design your business travel booking so you keep expenses minimal and still find yourself within walking distance from Messe Frankfurt. You have support every step of the way from our team!
Why Your Visit Is Worth It
Wondering why to book a booth exactly for Ambiente Germany? We'll have statistics speak for themselves on this matter:
4,376 exhibitors showcased their designs last edition;
133,582 visitors, both buyers and members of the general public, attended;
Every edition chooses a different country to draw artistic inspiration and inform on global trends;
Strong networking opportunities with retailers and wholesalers.
Industry Relevance
Ambiente Germany has history – that counts for something in any industry, where change is an integral part of the landscape. The first edition was held in 1949 in Frankfurt, Germany and it has been organized there every year ever since. The companies that exhibit here have a legacy and you enter a built-in professional community. Not to mention the broad selection of products gives you a complete overview of global trends. Categories include art prints, candles, glassware, grill accessories, metal goods, kitchen appliances, floor coverings, small electrical appliances and hot tubs. The list is more extensive than this. Dining - Giving – Living are the main themes around which the space is organized.
Who Are You Going to Meet?
One of the exhibition's main ambitions is to service the entire value chain, which is why programs at Ambiente Germany feature a variety of different events like Contract Business, HoReCa and Ethical Style. In addition, organizers pad the five-day show with special presentations, award ceremonies and lectures. As such, it's no surprise the visitors to make the trip run anywhere from industry experts on the business side to famous designers. Retailers, wholesale and foreign trade, services, manufacturing, skilled trades are the other groups represented in the audience. If we are to look at the nationalities, we see an interesting mix from Europe (France, Italy, the Netherlands and the UK) along with Asian presence in South Korea and China.
Past editions
Ambiente Germany 2021
17.04.2021 - 20.04.2021
Edition was held digital to prevent the fast spread of COVID-19.
Ambiente Germany 2020
07.02.2020 - 11.02.2020
308,000
SQ M of Exhibition Area
Ambiente Germany 2019
08.02.2019 - 12.02.2019
308,000
SQ M of Exhibition Area
AMBIENTE GERMANY 2018
09.02.2018 - 13.02.2018
308,000
SQ M of Exhibition Area
AMBIENTE GERMANY 2017
10.02.2017 - 14.02.2017
308,000
SQ M of Exhibition Area
How to get to Ambiente Germany

On Foot
From Hauptbahnhof - 20 min
From Fnakfurt Aiport - 35 min with a bike

By Car
From Frankfurt Main Station - 10 min
From Frankfurt Airport - 20 min

By Public Transport
From HBF S-Bahns with numbers 3, 4, 5 or 6 will all get you to Messe Frankfurt for 11 min
From Frankfurt Airport with ICE, S8 or S9 for 35 min to HBF and then S3, S4, S5 or S6 for 11 min
Hotels
Venue