Ambiente Germany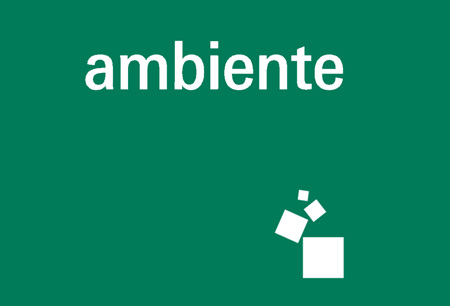 Ambiente Germany
Germany , Frankfurt am Main
Book Online for Ambiente Germany
Book Now
Covid-19 Event Update
Currently, organisers are preparing for the 2023 edition of Ambiente. The exhibition will be held at Messe Frankfurt as a live event between 03.02.2023 - 07.02.2023. The event will take place alongside Christmasworld and Creativeworld 2023. COVID-19 protective measures will be put in place, according to the organisers. The implemented protective measures will include the following regulations:
Before entering Messe Frankfurt, all attendees need to provide:
Vaccination certificates that have at least two administered doses. The doses must be of an EU-approved Covid-19 vaccine.
Proof of recovery containing two test results (one positive and one negative). Between the two test results, a quarantine order must have been issued. The proof of recovery from a previous Covid-19 infection cannot be older than six months.
Negative test results with full contact details
A strict social distance protocol will be instated at Messe Frankfurt. The venue will put in place several changes to help with maintaining the protocol. This will include expanding areas like the hallways and exhibition halls. The hallways will be altered into one-way lanes when they cannot be expanded. The conference rooms will be reconfigured as well. There will be specialised floor markers to remind attendants about the policies.
Ticket sales will take place via an online platform. Pre-registration will be mandatory for all participants. During the registration, they must provide information. This includes full names and mobile numbers. Providing health check documents such as the ones mentioned above is also necessary.
Dedicated cleaning teams will perform regular disinfection sessions at Messe Frankfurt. The venue will have disinfection stations in locations like the exhibition halls.
A Brief Overview of Ambiente Germany
Ambiente Germany marks that time of year where brands in the decoration, consumer goods and arts and crafts sectors meet to influence consumer tastes. The international trade fair is at the forefront of home and office design trends with collections spanning every possible product group from furniture to lighting solutions. Having the advantage of a long history among professionals, it is the right choice to make a strong international impact.
You never have to plan another business trip in your life ever again. GETA ltd handles every aspect of your visit for Ambiente Germany. It takes just one business day to get your hotel reservation for Ambiente. You have first pick of the most affordable hotel rates in Frankfurt. We know the city well and accommodate every budget. Do you want to make savings by staying in an economy hotel? Do you prefer a spacious apartment? GETA ltd finds the right hotels near Messe Frankfurt. You won't even have to commute long. Be sure to check out our bonus services!
Why Your Visit Is Worth It
Ambiente Germany promotes business on the highest level. The main reason visitors attend is to make purchases and you increase your networking opportunities with retailers and wholesalers. Every edition feels fresh and you're able to see how global trends emerge and influence sectors. Exhibitors easily make back all costs for exhibiting back on the first day. Here is the key data from the last live event:
4500+ international exhibitors from 92 countries;
101,000+ international visitors made the trip;
308,000 sq. metres of exhibition space
Industry Relevance
Ambiente Germany has history – that counts for something in any industry, where change is an integral part of the landscape. The first edition was held in 1949 in Frankfurt, Germany and it has been organised there every year ever since. The companies that exhibit here have a legacy and you enter a built-in professional community. Not to mention the broad selection of products gives you a complete overview of global trends.
Categories include art prints, candles, glassware, grill accessories, metal goods, kitchen appliances, floor coverings, small electrical appliances and hot tubs. The list is more extensive than this and the entire exhibition space is organised around four thematic zones: Dining, Giving, Living & now Working. It's fair to say that Ambiente houses the entire global market under one roof. Exhibitors can only win from positioning themselves right in the heart of the conversation. If you're a foreign brand that's looking for visibility, the Global Sourcing product area is the right place for you!
Who Are You Going to Meet?
One of the exhibition's main ambitions is to service the entire value chain, which is why programs at Ambiente Germany feature a variety of different events. In addition, organisers pad the five-day show with special presentations, award ceremonies and lectures. As such, it's no surprise the visitors make the trip run anywhere from industry experts on the business side to famous designers. Retailers, wholesale and foreign trade, services, manufacturing, skilled trades are the other groups represented in the audience. If we are to look at the nationalities, we see an interesting mix from Europe (France, Italy, the Netherlands and the UK) along with Asian presence in South Korea and China.
You'll be in great company at Ambiente since Berkel, Bugatti, De Buyer, La Marzocco, SMEG, The Cookware Company, Tramontina, Victorinox, Durable, Herma, HSM, Jakob Maul and Novus Dahle all have exhibition booths. These are relevant brands in their sectors, which only makes sure that you will encounter the best possible qualified leads. Exhibitors have confirmed that they meet visitors from up to 80 countries at every single edition. What's even better – almost half have been new contacts. That's more than enough proof that going to Ambiente year after year pays off!
Additional Value of Attending
Ambiente doesn't disappoint with its portfolio of supporting events. There's Ambiente Academy,
Contract Business, HoReCa Academy, Future of Work, Talents, Solutions, Ethical Style, Stars on Stage and the Plagiarius awards.
The Talents segment promotes the work and points of view of young designers. Ambiente chooses to support the next generation in a very visible way. These curated shows are held in the Dining and Living areas, where they can meet big buyers and industry folk in a professional context for the very first time. In the past, participants have come from Finland, Germany, Netherlands, Great Britain and India.
The Ambiente Academy and the HoReCa Academy are the two pillars of the support programme. Both offer a series of lectures from industry experts. During Ambiente Academy, the focus falls on trends in the consumer goods industry. For the HoReCa Academy, lecturers discuss all the big trends in hospitality from design to consumer attitudes and preferences.
The Outlook for 2023
Ambiente 2023 has entered the intensive planning stage and organisers are quite pleased with the overall reception from the community. There's great respect and trust from exhibitors and visitors. You can expect a solid turnout for next edition. With so much demand for space and innovations, organisers respond with an updated and optimised exhibition hall layout. There have been some rearrangements of zones and expansion of certain areas in response to consumer demands.
Perhaps the biggest addition to the event's format is the Working section. It's entirely new and has a clear mission – investigating tomorrow's working environments. Working remotely has been a slow, but sure trend even before the pandemic, but now there's been even more interest in trying to reimagine the world of working. This is what the Working station will do with an assortment of office supplies and office equipment.
The area will be accompanied by the Future of Work Academy series of lectures, which will be available both live and online. Five architects and planners of international fame will go into where office space design is headed and what New Work even means. The Work Academy will be just one of several digital events prepared for Ambiente 2023.
Past editions
Ambiente Germany 2021
17.04.2021 - 20.04.2021
Edition was held digital to prevent the fast spread of COVID-19.
Ambiente Germany 2020
07.02.2020 - 11.02.2020
308,000
SQ M of Exhibition Area
Ambiente Germany 2019
08.02.2019 - 12.02.2019
308,000
SQ M of Exhibition Area
AMBIENTE GERMANY 2018
09.02.2018 - 13.02.2018
308,000
SQ M of Exhibition Area
AMBIENTE GERMANY 2017
10.02.2017 - 14.02.2017
308,000
SQ M of Exhibition Area
How to get to Ambiente Germany

On Foot
From Hauptbahnhof - 20 min
From Fnakfurt Aiport - 35 min with a bike

By Car
From Frankfurt Main Station - 10 min
From Frankfurt Airport - 20 min

By Public Transport
From HBF S-Bahns with numbers 3, 4, 5 or 6 will all get you to Messe Frankfurt for 11 min
From Frankfurt Airport with ICE, S8 or S9 for 35 min to HBF and then S3, S4, S5 or S6 for 11 min
Hotels
Venue