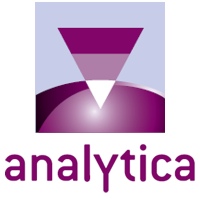 Analytica
Munich, Germany
Book Hotel Online for Analytica
Book Now
Event Update
Organisers will host Analytica 2024 as a face-to-face trade fair in Messe Munich. The current hosting dates for the event are set between 09.04.2024 and 12.04.2024. The venue will not implement strict Covid-19 safety measures due to the country removing its related national regulations in April 2022. Due to such a change, participants will not be asked to show 3G entry documents upon arrival to adhere to other safety protocols, such as maintaining a social distance. Due to Germany removing its travel restrictions in June 2022, they will not have to show 3G entry documents upon arrival in the country as well.
A Brief Overview of Analytica
Munich will gather many experts in biotechnology, science and research together under one roof to celebrate achievements, address challenges and work towards scientific advancements within laboratory equipment and analysis at Analytica. The international exhibition has been one of the longest-running in its industry and is the chief platform for innovation across chemistry, pharma and the medical sector.
Making a suitable hotel reservation for Analytica is going to be a challenge since every edition is visited by thousands of people. Find out the best hotel deals in Munich quickly with help from GETA ltd. We've sent thousands of exhibitors all over the world and know what you need in your hotel accommodation. Whether you prefer a suite or a low-cost hostel, you'll make savings and enjoy a good location close to Messe München. You're surrounded by bus stops and metro lines. Your commute to the exhibition centre lasts only a few minutes. GETA ltd proves a lot of bonus services – rent-a-car, stand construction and reservations for meeting facilities.
Why Your Visit is Worth It
Analytica, as a tightly specialised event, creates the perfect opportunity to network with your peers and superiors in a career-advancing way. The trade show creates the perfect conditions to generate buzz for new products and services, research market trends and reconnect with existing partners. The costs to travel and exhibit are more than worth it. You'll break even on the first day and make a lot of qualified sales leads. The numbers are more than satisfactory:
99% of all visitors are trade visitors;

1,163 exhibitors from 47 countries had a boot at the exhibition;

35,626 visitors from 111 countries were present for last edition;

55,000 square metres of exhibition space were devoted to the show.
Industry Relevance
Analytica has taken place every two years in Messe München since 1968 and it's worth saying a few words about its history, which is intrinsically the history of the entire industry. The very first edition saw only 90 exhibitors and 4000 visitors – a far cry from its current scope and scale. The years afterwards saw the exhibition grow in size and this reflected on the programming itself as in 1992, organisers staged the first special show, and 2012 saw the inclusion of the Live Labs.
The trade show has been such a big hit that it was inevitable for it not to spread worldwide. Starting 2022, Analytica now has satellite events in China, India and Vietnam! This only confirms the potency of the show brand and its importance to technology and sciences in the biotechnological field. A significant reason for the show's lasting popularity is its large scope and variety of areas and industries it explores.
Analytica provides insight into bioanalysis, the chemical industry, diagnostics & medicine, Lab 4.0, lab automation, laboratory diagnostics, environment & sustainability, bioinformatics, food analytics, drug discovery, cosmetics, material analysis and materials processing. Demonstrations and hands-on practical events are part of the format, which helps buyers immerse themselves in the technologies and their potential.
Now that the pandemic has changed the ways we go about work and life in major ways, Analytica is taking the steps to promote corona research. The medical industry and corona research institutes present the latest technologies and methodologies in the fight against the virus.
Who Are You Going to Meet?
Analytica is where you meet the top minds from around the world. Exactly 50% of the 1163 exhibitors from last edition came from 47 countries. The percentage of foreign visitors stands at 36,8% and the leading nationalities present were China, Austria, Korea, Russia, Japan, the USA and Switzerland. In terms of professions, exhibitors can hope to meet with professionals working in sales and acquisitions, product management and marketing.
You have a strong representation in the production chain with representatives of manufacturing, maintenance and plant management! Exhibitors also come from a variety of backgrounds – industrial health and safety, food analysis, ecological analysis, biochemistry, quality control, automation, research and development and so much more!
Additional Value of Attending
The trade show keeps visitors busy thanks to an involved supporting programme, whose biggest and most popular item is the analytica conference. You have 25 presenters, 124 sessions and 248 lectures. You'll find cutting-edge research, knowledge, and solutions in the printed electronics industry. Organisers make sure that each and every edition features the best experts doing the most important work in their sector. There's something for everybody, and the overall focus is on how science can meet with business.
It's an opportunity to promote knowledge transfer and direct exchange by connecting researchers, users and manufacturers together in one space. The conference values practical application and charts the future of the industry.
Analytica also hosts special shows that shine light on a specific topic that's gained traction in most professional circles. Currently, it's digitalisation that has captured the imagination of professionals and it's why the most recent special show is the future of digitalization at the lab. This has been a natural progression since the introduction of the Digital Transformation Forum to the show's format back in 2018. The special show will dive deep into shared laboratory infrastructure and seamless integration between sample input to quality-assured analysis results.
There are four forums to keep an eye out for. We already mentioned the Digital Transformation Forum, whose slogan is current solutions for the world of tomorrow. This forum is followed by the Biotech Forum, which focuses on life science and biotechnology. Presentations here highlight best practices and products. Particular topics of interest include Next Sequencing, state-of-the-art tips on best practice in instrumental analysis, and food and drinking water analysis.
The analytica Forum dives deep into the innovations done in analytics. Presenters here go into great details on topics such as instrumental analysis, laboratory 4.0, pump technology, KF titration and food and drinking water analysis. Last, there's the Forum for Occupational Safety and Health in the Workplace. Working in a lab can be hazardous for those who don't know the proper safety protocols. This forum tackles effective prevention and useful measures.
Past editions
Analytica 2022
21.06.2022 - 24.06.2022
Analytica 2020
19.10.2020 - 22.10.2020
Edition was held digital to prevent the fast spread of COVID-19.
ANALYTICA 2018
10.04.2018 - 13.04.2018
55,000
SQ M of Exhibition Area
ANALYTICA 2016
10.05.2016 - 13.05.2016
55,000
SQ M of Exhibition Area
How to get to Analytica

On Foot
45 min Bike ride from HBF

By Car
From Munich HBF ~30 min
From Munich International Aiport - 30 min

By Public Transport
From Munich HBF with U2 (13 stops) for 23 min to Station Messestadt West
From Munich International Aiport - S8 to Munich Daglfing Station /1 min transfer to Daglfing Bahnhof Ost/ and then with bus 183 to Messestadt West ~ 55 min