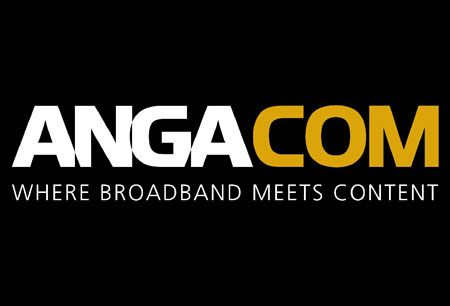 ANGA COM
Köln, Germany
Event Update
ANGA Verband Deutscher Kabelnetzbetreiber will host ANGA COM in 2024 as a physical event. The international media trade fair will occur in Messe Cologne amidst the absence of strict Covid-19 safety measures. This is due to the country lifting its related national restrictions in April 2022. 14.05.2024 to 16.05.2024 mark the hosting dates for the live trade fair. Participants should note that while they will not be buried to present 3G entry documents upon arrival in the country, if they are arriving from an area with a virus variant of concern, they will have to quarantine for 14 days. Currently, there are no countries with such a designation.
A Brief Overview of ANGA COM
ANGA COM concerns itself with technological solutions and innovations in the multimedia, cable and satellite industry. It's a source for inspiration as well as a generous marketplace, which has some of the top companies from all over the world in one place. The entertainment and content delivery ecosystem continues to grow and change at incredible rates, and this international trade fair is the perfect platform for generating sales.
Book a hotel for ANGA COM in just a business and make terrific savings at the same time. GETA ltd provides a large database of a lot of options. From low-cost hostels to boutique hotels, we have it all and offer it to you at preferential rates. We know all the top deals on the market in Cologne and book you near Koelnmesse. This way the exhibition centre is a short trip away from your hotel room. We're used to working with large groups of over twenty people. GETA ltd delivers a list of the top hotel deals within the same day. Our team is here to help you with booth construction and airport transfers.
Why Your Visit Is Worth It?
There are plenty of business opportunities for exhibitors at ANGA COM. You're in the perfect position to reach a large international audience and the broadband and media sector is growing at a high rate. You'll be sure to earn back what you spent on attendance easily on the first day. The quality of sales leads remains the top reason to attend, because trade visitors are there in order to find new suppliers. Attendance numbers are also quite good.
500 international exhibitors from 35 countries

20,000 international trade visitors from 83 countries

47% of attendees are foreign nationals

180 speakers

2000 conference participants

36 conference panels
Industry Relevance
ANGA COM has been going on for decades now and enjoys a strong reputation. It's an annual event, which is based at Koelnmesse in Cologne, Germany and delivers groundbreaking solutions and technologies to the audience. ANGA COM has it all - connected home, NGN, content delivery, video on demand, Smart TV, Pay TV, multi-screens, FTTH and IPTV. It's not a trade fair to be missed. One of the biggest reasons why is the conference, which has no equal to it. At its heart are new concepts and technologies that are entering the world. These range from 5G and App TV to Gigabit Networks and streaming services. A lot of the panels will also deal with media policy.
Who Are You Going to Meet?
ANGA COM has a large appeal. The main audience is made up from manufacturers and suppliers, but you also get to meet service providers, content providers, network operators, consulting firms, government agencies and other organisations of the media and communications industry. That's the exact high profile that exhibitors want. That's why you get giants like Appear, AVM, Casa Systems, Cisco, CommScope, HUBER+SUHNER, Synamedia, Teleste, Deutsche Telekom, Tele2, Vodafone, Sunrise, TDC, freenet, Eutelsat, ProSiebenSat.1, RTL Television and Discovery.
Out of all trade visitors nearly half are foreign nationals, which opens doors to new markets such as Austria, Belgium, France, Switzerland, USA, China, the Netherlands, and Germany. Although Western Europe is best represented, you also have some connections to the Asia Pacific regions and the Americas.
Additional Value of Attendance
Opening day is a special moment for the trade show. It's the first time peers meet each other for the year. It's why it ends with ANGA COM Night – a special dinner held at the fine Rheinterrassen restaurant with riverside views. Visitors need a valid entrance ticket to participate and a shuttle bus will wait for attendees at the Koelnmesse Entrance North to transport them to the venue. Create wonderful memories and powerful contacts in a relaxed atmosphere and with good food.
Augment your experience at the trade show with the sleek, intuitive ANGA COM 2022 application on your mobile device. With so much to see and do, it can be easy to get lost. The application is your compass through the exhibition space. There's an interactive floor plan as well as the full exhibitor and product list at your disposal. The application also provides an accurate schedule for the conference, and makes it easy to network. The application is available in both English and German and can be accessed offline as well.
The highlight of ANGA COM remains its high-power conference, which runs for three days. You will hear top experts and decision makers chart out the future for the sector, and provide useful insights into technical innovation. Panels also cover topics such as strategy and regulation. The conference features the Digitalization Summit, the Media Summit, the Content Summit, the Fiber Summit and the English-language International CTO Summit.
Organisers work hard to feature only names at the top of the game. These would be board members and managing directors of some of the biggest telecommunications and media companies. These would be Deutsche Telekom, Vodafone, Telefónica, Deutsche Glasfaser, PYUR, TDC, freenet, NetCologne, M-net, ProSiebenSat.1, RTL Television, Discovery, DAZN and Sky.
Past editions
ANGA COM 2023
23.05.2023 - 25.05.2023
20%
Increase in visitor attendance compared to 2022
10%
Increase in visitor attendance compared to 2019
ANGA COM 2022
10.05.2022 - 12.05.2022
37%
of participants represent a foreign country
2,500
Conference Delegates
ANGA COM 2020
12.05.2020 - 14.05.2020
Cancelled because of COVID 19
ANGA COM 2019
04.06.2019 - 06.06.2019
ANGA COM 2018
12.06.2018 - 14.06.2018
How to get to ANGA COM

On Foot
Cologne Bonn Airport – not advisable
Cologne Central Station – 30 mins via Hohenzollernbrücke

By Car
Cologne Bonn Airport – 20 mins via A559 and Östliche Zubringerstraße/L124
Cologne Central Station – 10 mins via Auenweg

By Public Transport
Cologne Bonn Airport – 30 mins via S19 transport
Cologne Central Station – 10 mins via S-Bahn S6/12/9