Anuga FoodTec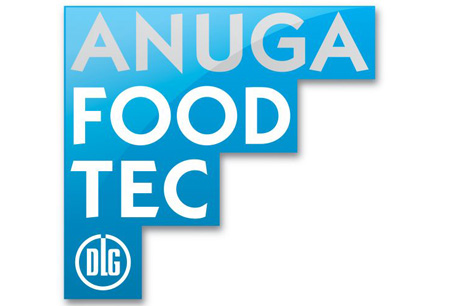 Anuga FoodTec
Germany , Köln
There are so far no changes expected for the Anuga FoodTec 2022 edition, scheduled for 26 to 29 April. The popular food packaging industry fair will take place at the Koelnmesse in Cologne, Germany. In line with government policies, health and safety measures and social distancing will be observed.
A Brief Overview of Anuga FoodTec
Anuga FoodTec gathers top experts from the drink and food processing industry under one roof to create valuable contacts, present the latest technological advancements across every link in the product chain and chart future trends. The international expo tackles such fields as automation, refrigeration and the packaging industry and runs a highly informative support program filled with talks and live events.
Whether you want to grow your reach with direct sales to new markets or want to research brand new development in your niche, GETALtd is the company to handle your business travel booking for Anuga FoodTec just the way you want. Tell us how many people are travelling and how much you want to pay. We guarantee to rent you a room near Koelnmesse at promotional rates you get before anyone else. Not only do you save on your trip, but you also cut down time on commuting.
Why Your Visit Is Worth It
Anuga FoodTecmight be held a lot less frequently compared to other events: only once every three years, but it has one of the biggest followings in the industry. Organizers point out that each edition brings in more people:
140,000 square metres of exhibition space were reserved;
1,656 exhibitors from 48 countries demonstrated their products;
50,600+ trade visitors attended;
32,000+ of those trade visitors came from 152 countries;
Industry Relevance
As mentioned, Anuga FoodTec runs every three years at Koelnmesse in Cologne, Germany and it's this frequency that allows each edition to be entirely its own thing as technology has had time to build on top of its previous achievements. Visiting gives you access to the entire generation of new solutions in the entire industry. The expo has been held since 1996 and in that time, it has grown in importance with the portfolio coming to include auxiliary materials, biotechnology, food safety, packaging aids, control technology, storage facilities, conveyors, data processing, logistics and refrigeration. Complimenting this exciting product line-up are going to be guided tours, special shows, forums and award shows alike.
Who Are You Going to Meet?
Anuga FoodTec has a very specific exhibitor profile. As one of the leading platforms within food and beverage for procurement, it draws in manufacturers of machinery and suppliers of tech and equipment. Supplier of packaging materials also constitute a healthy section of the exhibitors. It's within the visitor portion that we see more diversity – butchers and bakers, grocers, R & D personnel, decision makers, general managers, production and operations managers, construction, production, quality control, maintenance, purchasing, marketing and distribution. A breakdown in terms of nationalities reveals a heavy European presence with Italy, Poland and Russia being one of the segments to experience growth. There's also a strong Asian presence from China and South Korea.
Past editions
ANUGA FOODTEC 2018
20.03.2018 - 23.03.2018
75,731
SQ M of Exhibition Area
ANUGA FOODTEC 2015
24.03.2015 - 27.03.2015
75,731
SQ M of Exhibition Area
How to get to Anuga FoodTec

On Foot
Cologne Bonn Airport – not advisable
Cologne Central Station – 30 mins via Hohenzollernbrücke

By Car
Cologne Bonn Airport – 20 mins via A559 and Östliche Zubringerstraße/L124
Cologne Central Station – 10 mins via Auenweg

By Public Transport
Cologne Bonn Airport – 30 mins via S19 transport
Cologne Central Station – 10 mins via S-Bahn S6/12/9
Hotels
Venue