APEX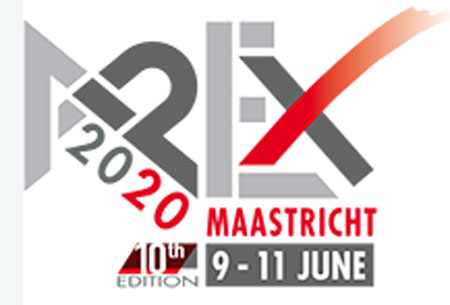 APEX
Netherlands , Maastricht
The Latest News on COVID
Professionals in the building and construction industry will have to wait until 2023 in order for the APEX Show to make its return to the MECC in Maastricht, Netherlands. The 2021 summer edition was just cancelled, because there's too much uncertainty caused by COVID-19 to hold the trade show in optimal conditions.
The 2023 edition has no new dates, but it's already expected to fully revitalize the market as physical events continue to be a driving force in business. BV Industrial Promotions International (I.P.I.) and KHL Group, the organisers, are hopeful the bigger delay will give attendees enough time to adequately plan a visit amidst strict coronavirus measures.
You can learn all about the latest developments and hottest trends in the construction industry with a three-day visit to APEX – the industrial exhibition that is one of a kind. Held for three days in Amsterdam, Holland, APEX presents you with the opportunity to network and expand your business. As a constantly expanding event, you can expect a high attendance, so better tend to your travel arrangements from early as possible with GETA ltd.
Leave whole process surrounding your accommodation to GETA ltd, which has a selection of budget-friendly hotel room option near the expo centre. Tell us your price range and choice of selection, both in walking distance of the trade fair and close to strategic public transport links for utmost convenience. This way you can conserve your energy and build strong business relationships with leading construction contractors and companies in the equipment industry.
For a sound foundation for your business trip to APEX, trust GETA ltd to plan every step of your visit and accommodation. With such support, your visit can be only a success.
Past editions
APEX 2021
15.06.2021 - 17.06.2021
APEX 2017
02.05.2017 - 04.05.2017
How to get to APEX

On Foot
Maastricht Airport – not advisable
Maastricht Centraal Station – 25 mins via Bloemenweg

By Car
Maastricht Airport – 15 mins via N2
Maastricht Centraal Station – 5 mins via Avenue Ceramique

By Public Transport
Maastricht Airport – 40 mins via transports 30 and RS18
Maastricht Centraal Station – 10 mins via Stoptrein RS12
Hotels
Venue