AQUA - FISCH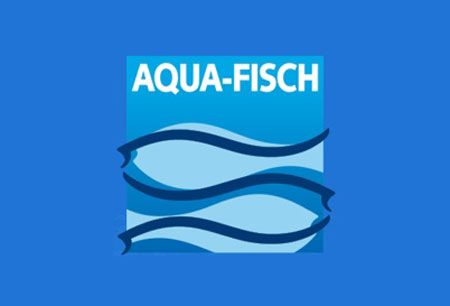 AQUA - FISCH
Germany , Friedrichshafen
The Latest News on COVID
Fishing professionals and enthusiasts will have to wait yet another year to meet face to face at AQUA-FISCH. The 2022 live edition has been cancelled due to the latest Corona Ordinance Amendment prohibiting the hosting of large trade fairs. The international trade fair will arrive at Messe Friedrichshafen on March 3rd – March 5th, 2023, and give the industry a much-needed restart. Exhibitors and visitors alike are more than supportive because there is no other way to conduct business and network than a physical event. Organisers are in full compliance with government regulations to create a safe fair concept. The COVID-19 protective measures will include social distancing, mandatory masking and frequent sanitation.
A Brief Overview of AQUA-FISCH
At AQUA-FISCH, visitors are able to buy any type of equipment for every style of fishing and all you need for growing and caring for reptiles and fish in the home. The trade fair is the opener of the fishing season in Germany and generates a lot of sales leads for exhibitors. AQUA-FISCH is where many new products are introduced to buyers.
One consultation separates you from your dream hotel reservation for AQUA-FISCH. GETA ltd takes care of your travel accommodation so you don't have to. Benefit from our large database of hotels in Friedrichshafen to land the perfect deal next to the exhibition centre. Call early to stay in a comfortable room within walking distance from AQUA-FISCH. GETA ltd has all the best hotel rates in town and works fast to ensure your satisfaction.
Why Your Visit Is Worth It
Since AQUA-FISCH kicks off the fishing season, exhibitors are in the perfect location to make solid sales because people will be looking for new bait and accessories. Although a place to meet, the trade fair is still one big market place and it's important for you to connect with previous and potential customers in a very friendly environment. The numbers are also quite satisfactory:
• 175 exhibitors
• 21,230 visitors
• 16,000 sq. metres of exhibition space
Industry Relevance
AQUA-FISCH is the heart of the fishing market in Southern Germany. It's part trade fair and part special event to mark the start of the fishing season. AQUA-FISCH arrives every year towards the end of March at Messe Friedrichshafen and delivers an incredible programme aimed at every age group and customer type. The trade fair covers the entire product spectrum – equipment, apparel, bait, accessories, smoking equipment and products, and small fishing boats. There's a special pool made for demonstrations. Aquarists can discover all they need for their pet fish and reptiles. The exhibition halls feature the best in enclosures, tanks, food, lighting, equipment and plants. There's an incredible lecture programme, which offers practical advice whether you want to go fly fishing or angling.
Who Are You Going to Meet?
AQUA-FISCH is the main hunting ground for both established and up-and-coming businesses in Germany like Hanna Instruments, Regional JBL, Hagen, VDA, Betta Helvetia, Fauna Marin, Hurch Flyfishing Oberwimmer, Jörg Strehlow Fishing and Zanderkant. There's a lot to discover for visitors. Speaking of visitors, AQUA-FISCH has appeal for experienced fishers as well as the novice fishers. Even children and teenagers are welcome to participate at the Casting Demo. The fishing pool is the best place to see how the seasoned professionals use equipment and bait for best results. Though no one needs to be experienced to visit. The lecture program helps those with limited experience get their start as well as meet and network with other passionate fishers.
How to get to AQUA - FISCH

On Foot
from Bahnhofplatz - 52 min or 20 min with a bike
From Bodensee Airport Friedrichshafen - 45 min walking or 12 min with a bike

By Car
from Bahnhofplatz - 11 min
From Bodensee Airport Friedrichshafen it is just 7 min

By Public Transport
no suitable public transportation from from Bahnhofplatz, nor from the nearest airport to messe
Hotels
Venue