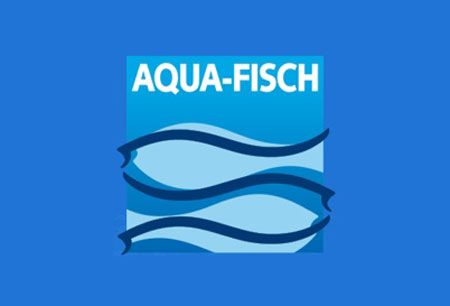 AQUA - FISCH
Friedrichshafen, Germany
Book Hotel Online for AQUA - FISCH
Book Now
A Brief Overview of AQUA-FISCH
At AQUA-FISCH, visitors are able to buy any type of equipment for every style of fishing and all you need for growing and caring for reptiles and fish in the home. The trade fair is the opener of the fishing season in Germany and generates a lot of sales leads for exhibitors. AQUA-FISCH is where many new products are introduced to buyers.
One consultation separates you from your dream hotel reservation for AQUA-FISCH. GETA ltd takes care of your travel accommodation so you don't have to. Benefit from our large database of hotels in Friedrichshafen to land the perfect deal next to the exhibition centre. Call early to stay in a comfortable room within walking distance from AQUA-FISCH. GETA ltd has all the best hotel rates in town and works fast to ensure your satisfaction.
Why Your Visit Is Worth It
Since AQUA-FISCH kicks off the fishing season, exhibitors are in the perfect location to make solid sales because people will be looking for new bait and accessories. Although a place to meet, the trade fair is still one big market place and it's important for you to connect with previous and potential customers in a very friendly environment. The numbers are also quite satisfactory:
175 exhibitors
21,230 visitors
16,000 sq. metres of exhibition space
Industry Relevance
AQUA-FISCH stands as the pinnacle of the fishing market in Southern Germany, a vibrant mix of trade fair and celebration that marks the much-awaited onset of the fishing season. Held every year at Messe Friedrichshafen towards the end of March, AQUA-FISCH is not just an exhibition; it's an immersive experience designed to captivate enthusiasts of all ages and customer categories.
AQUA-FISCH covers a broad spectrum of products, ranging from essential equipment, apparel and accessories to alluring bait, smoking equipment, and even compact fishing boats. A specially designed demonstration pool invites visitors to witness fishing techniques and equipment in action, providing a tactile experience that goes beyond traditional showcases. The event is meticulously designed to cater to all who engage with aquatic life, offering a one-stop destination for both fish and reptile enthusiasts. The assortment of enclosures, tanks, food, lighting, equipment and plants on display stands as a testament to the event's longevity and popularity among fishermen.
The exhibition halls provide a thematic divide, catering to both the aquarium and terrarium segments. This strategic division ensures that the many audience needs are meticulously addressed. Visitors can explore an array of fishing accessories, aquarium essentials like pumps, aquatic plants, fly fishing tools, and baits, all while being immersed in the lively atmosphere of a bustling fish market.
Beyond its product showcases, AQUA-FISCH is a dynamic hub of networking and idea exchange. Professionals, hobbyists, aquarium keepers, and retail businesses converge to engage in discussions, learn from each other's experiences, and chart the course for the industry's future. For businesses, exhibiting at AQUA-FISCH is an unparalleled opportunity to not only bolster sales but also expand their client base.
Who Are You Going to Meet?
AQUA-FISCH is the main hunting ground for both established and up-and-coming businesses in Germany like Hanna Instruments, Regional JBL, Hagen, VDA, Betta Helvetia, Fauna Marin, Hurch Flyfishing Oberwimmer, Jörg Strehlow Fishing and Zanderkant. There's a lot to discover for visitors. Speaking of visitors, AQUA-FISCH has appeal for experienced fishers as well as novice fishers.
Even children and teenagers are welcome to participate at the Casting Demo. The fishing pool is the best place to see how the seasoned professionals use equipment and bait for best results. Though no one needs to be experienced to visit. The lecture program helps those with limited experience get their start as well as meet and network with other passionate fishers.
Additional Value of Attending
The RISE Fly Fishing Film Festival is a mesmerising lure for fly fishing enthusiasts, providing an annual cinematic journey that captures the heart and soul of the beloved outdoor pursuit. The film festival has the power to unite the fly fishing community and nature aficionados through a first-class catalogue of movies that open a window into the captivating world of fly fishing. The audience witnesses riveting adventures depicted in a curated blend of international and local films. Each year, this festival weaves a tapestry of entertaining and enthralling stories, reaffirming the deep connection between anglers and the pristine environments they explore.
For those passionate about aquatic life, the IBC exhibition offers an unmatched opportunity to immerse themselves in Europe's largest fighting fish showcase. Organised by Betta Helvetia and hosted at AQUA-FISCH, this annual event draws breeders and judges from across the globe. The exhibition is an exhilarating meeting of expertise and competition. Visitors are treated to the sight of stunning show aquariums, fierce contests and highly popular auctions of show fish. You're in for a good time and come out knowing a lot more about breeding fish and care tips.
Another programming highlight is the EFFA Open – one of the most popular international fly tying championships in Europe. Here is where fly tying veterans can show off their passion and skill. First held in 2012, this event welcomes participants from diverse backgrounds regardless of age or nationality. Aspiring fly tyers and seasoned professionals alike converge in a display of artistry and craftsmanship.
You don't need to be a seasoned professional to be able to compete. Doors are open to everyone of all skill levels. This open championship has swiftly gained recognition, attracting talents from both sides of the Atlantic. The EFFA Open stands as a dynamic platform that thrives on creativity, innovation, and the shared love for the art of fly tying.
For those intrigued by the realm of aquatic insects, the EFFA stand in Hall A7-233 beckons with a deeper dive into the intricacies of these fascinating creatures. From their larval stages to their transformation into insects, visitors can glean insights into the underwater world that serves as a foundation for fly fishing pursuits.
Past editions
AQUA - FISCH 2023
03.03.2023 - 05.03.2023
How to get to AQUA - FISCH

On Foot
from Bahnhofplatz - 52 min or 20 min with a bike
From Bodensee Airport Friedrichshafen - 45 min walking or 12 min with a bike

By Car
from Bahnhofplatz - 11 min
From Bodensee Airport Friedrichshafen it is just 7 min

By Public Transport
no suitable public transportation from from Bahnhofplatz, nor from the nearest airport to messe