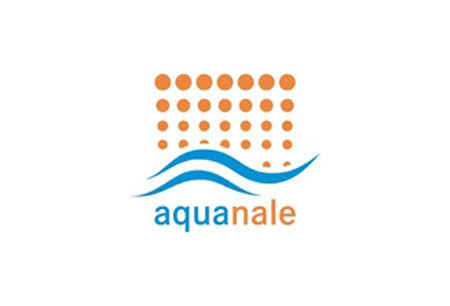 aquanale
Köln, Germany
Event Update
Aquanale's 2025 edition will take place as a live trade show alongside FSB 2025. The hosting dates of the events are set between 28.10.2025 and 31.10.2025 in Messe Cologne. Due to the removal of the country's pandemic-related limitations, the event site will not include Covid-19 safety precautions.
A Brief Overview of aquanale
aquanale is the leading global expo for wellness, sauna and aquatic sectors. All new trends in pools and spa and ambience begin their life here. You dictate good taste, position your products on an international level and build brand visibility. All you have to do is make the trip to Cologne and establish your presence. The event lasts for four days with a programme that features household brands alongside rising stars in the industry. aquanale serves as the benchmark for aesthetics and quality within Europe.
Do you need help booking affordable hotel rooms in Cologne? GETA ltd has a network of hotels, hostels and apartments at every price point in the city. You don't need to spend a lot to get a quality hotel close to Koelnmesse. Whether you're travelling solo or in a large group, our team sends you the top hotel deals in strategic locations. It takes you minutes using public transport to reach the exhibition centre. We're also experienced servicing large groups. Whether you're two or twenty, we will provide the best!
In addition to hotel reservations during aquanale, GETA ltd offers a variety of other travel services to complement your business trip. Come to us, if you need someone to build your stand, meet you at the airport or book a meeting room for you!
Why Your Visit Is Worth It
aquanale connects you to wellness and pool professionals on an international level. If you've ever wanted to expand your list of market, this trade fair gets the job done at a reasonable cost. All visitors attend in order to research new products and stay on top of trends. Plus, they have the right budget to make high-volume purchases. It's why product launches perform so well here. Everyone chases new, fresh designs. The post-pandemic shows have performed well:
466 international exhibitors from 43 countries
16,000+ international trade visitors from 103 countries
22,000+ sq. metres of exhibition space
Industry Relevance
Established in 1969, aquanale has evolved into a prominent event within the wellness, sauna, and aquatic sectors. This international trade fair is held biennially at the expansive Koelnmesse venue in Cologne, exclusively catering to trade professionals. Serving as a meeting point for both national and international industry leaders, aquanale showcases the latest trends and innovations in wellness, swimming pools, saunas and all other related fields.
aquanale effectively brings together six distinct thematic groups, each covering a specific area within the spa and wellness industry. These encompass public baths, swimming pool technology, private swimming pool areas, sauna & spa, private spa, and GreenLiving. This comprehensive approach ensures a comprehensive representation of the wellness sector, ranging from private luxury settings to public pool facilities. Here's a breakdown of the thematic worlds:
Private swimming pool area: pools for house and garden
Swimming pool technology: strong performance for clear water
Public pool facilities: a whole world of Swimming fun
Sauna and Spa: recharging the batteries for body and soul
Private Spa: a feel-good oasis for lovers of luxury
GreenLiving: bathing in and with nature
In addition to its core offerings, aquanale collaborates with Solaria, an international trade fair for solar systems. This partnership enriches the exhibition's content by incorporating solar technology into the broader context of wellness and aquatic solutions. The event features workshops, lectures, and discussions through the International Swimming Pool and Wellness Forum, providing valuable insights and fostering knowledge exchange. Coinciding with aquanale is also the FSB trade fair, which highlights amenity areas, sports, and pool facilities, ensuring a comprehensive coverage of aquatic facilities and services.
aquanale serves as a platform for recognizing innovation within the industry. The 'Golden Wave' Innovation Award acknowledges the contributions of small and medium-sized enterprises (SMEs) that drive positive transformation within the sector. In the upcoming 2023 edition, aquanale forms a strategic partnership with the Finnish sauna industry association, 'Sauna from Finland.' This collaboration emphasizes Finnish innovation and aligns with aquanale's international outlook.
Aquanale extends beyond its physical presence at Koelnmesse, shaping the trajectory of ideas, technologies and partnerships that define the wellness and aquatic sectors.
Who Are You Going to Meet?
As a professional gathering point, aquanale draws in a diverse crowd of professionals occupying pivotal roles within the aquatic and wellness sectors. From architects and constructors to operators, each group contributes to the dynamic landscape of the trade fair and make your participation as an exhibitor worth it. The fair attracts visitors who hold high-level decision-making authority, significantly impacting both the success of the trade fairs and the contentment of exhibitors. Here are all visitor groups present at aquanale:
Architects, planners & designers
Swimming pool constructors & construction companies
Sauna constructors & construction companies
Sauna facilities & wellness facilities operators
Public swimming pools operators
Operators of leisure pools, water parks, and thermal spas
(Wellness-)hotels, health resorts, SPA, fitness operators
Operators of tanning studios
Engineers & building contractors
Sanitary companies
Private pool owner & operators
With a clear international appeal, over 61% of aquanale's visitors travel from outside Germany. These attendees come primarily from the Benelux countries, France, Spain, Italy, Turkey, and Ukraine. Additionally, the event draws participants from regions as far-reaching as the Middle East, encompassing Israel, the United Arab Emirates, and Saudi Arabia, as well as North American nations like the United States and Canada.
Now let's take a deeper look into the value you get from trade visitors. Approximately two-thirds of visitors play integral roles when it comes to purchasing decisions, with 64% holding decisive or contributory influence over such decisions. Even better, more than 70% of visitors expressed satisfaction with their trade fair experience amidst the ongoing global situation.
The exhibitors' fulfillment is closely intertwined with the influential nature of the attendees. An overwhelming 83% of visitors expressed their willingness to recommend attending both Aquanale and FSB, underscoring the positive impact of the event on industry professionals.
The exhibitor list includes Aquasolar, Behncke, BWT Procopi, Chemoform, Grando, Fluidra, Riviera, Schmalenberger, Niveko, Speck Pumpen, Binder, Renolit, Rollo Solar, Hayward, Compass Pool, Techno Alpin, WDT, Hugo Lahme and Whirlcare among others.
Past editions
aquanale 2023
24.10.2023 - 27.10.2023
aquanale 2021
26.10.2021 - 29.10.2021
aquanale 2019
05.11.2019 - 08.11.2019
AQUANALE 2017
07.11.2017 - 10.11.2017
How to get to aquanale

On Foot
Cologne Bonn Airport – not advisable
Cologne Central Station – 30 mins via Hohenzollernbrücke

By Car
Cologne Bonn Airport – 20 mins via A559 and Östliche Zubringerstraße/L124
Cologne Central Station – 10 mins via Auenweg

By Public Transport
Cologne Bonn Airport – 30 mins via S19 transport
Cologne Central Station – 10 mins via S-Bahn S6/12/9