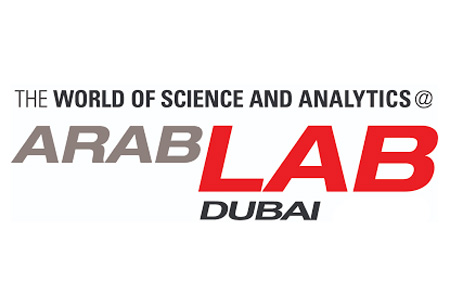 ARABLAB
Dubai, UAE
Event Update
ARABLAB 2024 will occur as a live trade show between 24.09.2024 and 26.09.2024. The hosting sites, the Dubai World Trade Centre, will feature precautions such as social distancing. At present, the country does not have travel restrictions.
A Brief Overview of ARABLAB
ARABLAB has come again to bring together all companies in the laboratory and instrumentation industry under one roof to discuss the challenges ahead, reveal new breakthroughs and perform a deep dive into the rich product offerings on the show floors. The international trade fair takes place in Dubai, UAE and is set to bring in the entire supply chain in person. It's not to be missed under any circumstances, if you're looking to increase your market share in the current global market.
Have you secured hotel accommodation for ARABLAB yet? Thousands will attend the upcoming edition in 2023. Be the first to book hotels close to Dubai World Trade Centre at preferential rates. GETA ltd is a veteran when it comes to accommodation for trade fairs and sends you only the best hotel deals in your price bracket. You want to make savings? Or have a spacious suite at a high-end hotel? Our team is on standby to execute your plan.
You'll always get the best deal and a terrific location that's close to the exhibition centre. In addition to hotel reservations for ARABLAB, GETA ltd plans every part of your business trip such as airport transfers and reservations for meeting rooms.
Why Your Visit Is Worth It
When you exhibit at ARABLAB, you tap into the entire laboratory supply chain. The trade fair is an effective tool to introduce supply to demand on a global scale and the level of internationality has yet to be beaten. Effectively make connections across the entire globe and meet with qualified buyers. As an exhibitor, you tap into a large, diverse professional network and generate impressive sales leads. The pandemic created difficulties for everyone, but ARABLAB in 2022 still managed to impress:
1000+ international exhibitors
8000+ international trade visitors
120+ countries represented
Industry Relevance
ARABLAB has emerged as one of the most influential exhibitions in the world of laboratory and instrumentation. Held at the Dubai World Trade Centre, this trade fair has become the cornerstone of the laboratory and analytics industry in the United Arab Emirates, which exerts an international reach to China, Asia, Africa and Europe. Founded in 1984, the trade fair has been a mainstay for the entire industry and eagerly awaited each year in September.
As the so-called 'live lab show,' ARABLAB attracts professionals and exhibitors from over 120 countries worldwide. This highly anticipated gathering serves as a meeting point for the global laboratory and analytics industry, providing unparalleled opportunities for networking, business development and knowledge exchange. You know you're at ARABLAB, because you're fully sounded by the entire product value chain. It's no surprise the fair serves as a go-to destination for procurement. Buyers can encounter everything from air pollution and gas emission control, UV equipment, vacuum distillation and tissue culture media to solvents, specialty testing services and optics and lasers.
ARABLAB LIVE showcases the latest technologies and innovations within the industry. With a focus on delivering tangible results and fostering business growth, the trade fair offers a platform for exhibitors to demonstrate their cutting-edge solutions and engage with industry professionals. Attendees can connect with instrumentation management and personnel from various sectors, including agriculture, nanotechnology, and robotics & automation.
At ARABLAB, participants can expect a comprehensive exhibition that immerses them in a range of activities and experiences. The trade show facilitates high-level business networking, where professionals can forge valuable connections and partnerships. Moreover, attendees can gain insights into the latest trends and future developments through guided tours, live demonstrations, practical workshops and supporting events.
A key highlight of ARABLAB is its seminar program, which covers a variety of areas related to the laboratory industry. Branded seminars are organised in specific categories such as FOODLAB, PETROLAB, CHEMLAB, MEDILAB, BIOLAB, ENVIROLAB and DESIGNLAB. Seminars feature expert speakers who delve into relevant topics, providing participants with knowledge and industry-specific insights. Here are some examples:
Bio Technology in Life Sciences
Real-time, continuous, label-free cell-based assays
Introduction and Principles of Biosafety and Biosecurity
Biocompatible 3D Printing in the presence of Living Cells!
Innovative Microplate Readers from BMG LABTECH set New Standards
ARABLAB serves as a major catalyst for pushing technological innovation, delivering measurable success, facilitating business development, providing innovative solutions, and promoting the exchange of knowledge. By connecting industry professionals from around the world, ARABLAB plays a vital role in driving advancements and shaping the future of laboratory and instrumentation.
Who Are You Going to Meet?
ARABLAB attracts a truly global audience, drawing professionals from 120 countries across the MENA region (Middle East and North Africa), Asia and Europe. You're sure to meet and network with buyers from China, Japan, the Emirates, Egypt, Saudi Arabia, Türkiye, the UK, South Korea, Hong Kong, Taiwan, Germany, France, Italy, Sweden and the Netherlands. The diversity of attendees creates a dynamic environment for knowledge exchange as well as creating valuable connections that lead to collaborations, long-term partnerships and lucrative deals. Let's explore some of the professionals and industries that make up the audience at ARABLAB.
Among the attendees are major buyers who play a significant role in procurement decisions. These decision makers have substantial purchasing power, making ARABLAB an ideal platform for companies looking to showcase their products and services. The audience comprises a wide range of professionals, including scientists, experts, and key personnel involved in various industries. Some of the industries represented at ARABLAB include:
Agriculture
Biotechnology & Life Sciences
Chemicals & Reagents
Chemical Engineering
Drug Discovery & Development
Energy & Environment
Food Testing & Diagnostics
Forensics & Security
Instrumentation
Laboratory Technology
Material Testing
Measurement & Testing
Nanotechnology
Petrochemicals
Process Control
Quality Control
Research & Development
Robotics & Automation
These industry professionals attend ARABLAB seeking the latest advancements, technologies, and solutions to enhance their work, improve efficiency and drive innovation in their respective fields. Investment, product research and sourcing new suppliers are the chief goals on the visitors' agenda. It's the main reason why exhibitors choose ARABLAB to arrange product launches as new releases generate excitement and interest among visitors.
Past editions
ARABLAB 2023
19.09.2023 - 21.09.2023
ARABLAB 2022
24.10.2022 - 26.10.2022
ARABLAB 2021
15.11.2021 - 17.11.2021
ARABLAB 2020
07.09.2020 - 09.09.2020
Cancelled because of COVID-19
ARABLAB 2019
12.03.2019 - 14.03.2019
10,000
SQ M of Exhibition Area
How to get to ARABLAB

On Foot
Dubai Airport – not advisable
Global Village 1 Station – not advisable

By Car
Dubai Airport – 10 mins via Sheikh Rashid Rd/E11
Global Village 1 Station – 20 mins via Sheikh Mohammed Bin Zayed Rd/E311 and Al Ain - Dubai Rd/E66

By Public Transport
Dubai Airport – 15 mins via transport MRed
Global Village 1 Station – not available