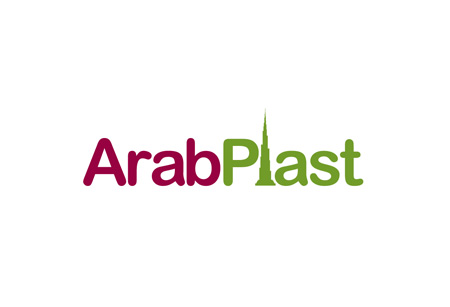 Arabplast
Dubai, UAE
Book Hotel Online for Arabplast
Book Now
The Latest News on COVID
It's good news for professionals in the rubber and plastics sector. Al Fajer Information & Services has announced that Arabplast 2023 is already in the works and will remain as a face-to-face event. As of right now, there's no confirmation on the exact dates, but we know it will be held in its usual slot at the end of January. The Dubai International Convention and Exhibition Centre has all the amenities and accommodations to create a perfectly safe environment. Comprehensive COVID-19 measures are put into place to minimize the spread of the virus and ensure everyone's safety. Live fairs remain the main engine of innovation and business. In order to have them, we must all take all necessary precautions.
A Brief Overview of Arabplast
In the Middle East, there's no bigger or more important trade fair for the plastics and rubber sectors than Arabplast. For the past thirty years, the international trade fair has given major exhibitors the chance to break into the MENA region and grow their brand recognition. Arabplast is where new solutions and innovative technologies are first presented to an enthusiastic audience. Gain detailed and accurate knowledge of what's happening on the international stage right now.
As Arabplast is a highly attended event, it's important to book a hotel in Dubai early to avoid the rush and still land excellent hotel deals. GETA ltd gets you settled and helps you save money when planning your business trip. We've sent thousands of exhibitors all over the world and have worked in Dubai for years. Our team knows all the great hotels from low-cost to high-end options. Stay in an excellent hotel close to the Dubai International Convention and Exhibition Centre and shorten your daily commute to just a few minutes. Whether you're travelling solo or in a larger group, we provide first-rate hotel bookings for Arabplast.
Why Your Visit Is Worth It
No matter where you fall in the plastics, petrochemicals, packaging and rubber sectors, you greatly increase your professional network and create high-quality, qualified sales leads. Exhibition costs are a smart investment, which you earn back on the very first day. Many companies use the fair as the ideal platform to launch new services, products and technologies to get an immediate response and publicity.
Arabplast is B2B oriented and a highly effective tool to build relationships with significant buyers in the MENA. Just look at the numbers:
9000+ exhibitors from 32 countries

15,000+ trade visitors from 108 countries

8 exhibition halls

13 country pavilions

52% of machines are sold on the spot
Industry Relevance
Let's get the most important facts about Arabplast. The international trade fair operates out of the Dubai International Convention and Exhibition Centre in Dubai, UAE. The very first edition was held in 1992 and since then Arabplast is put together every two years to greater returns. The MENA region is hitting several crucial milestones when it comes to economic growth. For starters, there's a spike in manufacturing developments for plastic materials in the UAE, and it's expected that the plastic and packaging market to grow 5.0% CAGR for the period 2022-2027. For the same time period, the oil and gas market is predicted to register a CAGR of more than 2%. The Middle East, as a whole, has 35 percent of world's oil production.
These numbers indicate the ever-growing role of the UAE as a key market on a global level, which in turn attracts even more international manufacturers and buyers. The product portfolio is also an incredibly selling point due to its long range. The exhibition space features 8 product categories:
Materials, Chemicals & Auxiliaries

Plastic Packaging Machinery & Technology, Equipment & Services

Ancillary Equipment

Semi-finished Products, Technical Parts and Reinforced Plastics Plastics Finished Products

Parts and Components

Other Equipment for pre-processing recycling

Post Processing Machines

Machinery and Plant for Finishing, Decorating, Printing and Marking
Who Are You Going to Meet?
Arabplast attracts major companies like KLJ Organic Ltd, Austrian Federal Economic Chamber – Advantage Austria, OM Vinyls Pvt Ltd and Widesky Machinery Trading LLC. The trade fair has also one of the highest ratios of international to local trade visitors, which means exhibitors are in prime position to network with high-ranking professionals from Qatar, Romania, Russia, Taiwan, Tajikistan, The UK, the USA, the Netherlands, Switzerland, Germany, Belgium, China, France.
Because the focus falls on purchases worth of millions, the audience is mostly made up from CEOs, importers, agents, senior management, factory managers, government officials and entrepreneurs. Arabplast is the perfect venue to launch new products as many visitors either want to purchase or stay up to date with technological innovations. The breakdown of visitors covers a lot of ground. The great thing about Arabplast is that exhibitors have a direct line to buyers from related industries – a built-in way to diversify your revenue stream.
You communicate with decision makers from IT, shipbuilding & repairs, furniture, public works, agriculture, transportation, building & construction, fisheries, and the medical & pharmaceutical industries. This list is not extensive. If we're to look at sectors in the plastics, rubber and chemicals, we see the following major visitor groups:
Manufacturers, Processors and Users of Plastic Products

Raw Materials Processors

Rubber Processing

Plastics Processing and Converting

Recyclers

Traders & Wholesalers

Distributors & Redistributors

Agents

Government Officials

Trade Associations / Service Organizations

Academic Institutes
Past editions
ARABPLAST 2021
15.11.2021 - 18.11.2021
ARABPLAST 2019
05.01.2019 - 08.01.2019
How to get to Arabplast

On Foot
Dubai Airport – not advisable
Global Village 1 Station – not advisable

By Car
Dubai Airport – 10 mins via Sheikh Rashid Rd/E11
Global Village 1 Station – 20 mins via Sheikh Mohammed Bin Zayed Rd/E311 and Al Ain - Dubai Rd/E66

By Public Transport
Dubai Airport – 15 mins via transport MRed
Global Village 1 Station – not available