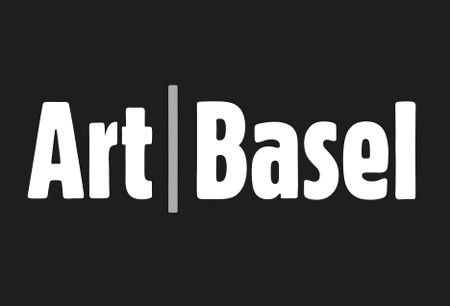 Art Basel
Basel, Switzerland
Book Hotel Online for Art Basel
Book Now
Event Update
Art insiders will have to wait until June 2024 for the next live edition of Art Basel. Messe Basel will welcome attendees for four days between 13.06.2024 and 16.06.2024. Due to the improved epidemiological situation in Switzerland, the country has lifted its Covid-related national restrictions. As a result, Messe Basel will not feature strict safety measures, such as the 3G entry policy. Attendees will be advised to follow several recommendations, such as refraining from engaging in any physical networking. Paper exchanges and handshakes are examples of such networking. They will also be advised to disinfect their hands on a regular basis and practice proper coughing and sneezing etiquette. Currently, the country does not have travel restrictions in place.
A Brief Overview of Art Basel
If you're determined to make your mark in the art world, there's an event you can't afford to miss – Art Basel. This international trade show has been celebrating modern and contemporary art for decades and is one of the three shows held around the world, but it's the Basel iteration that first started the tradition. Come meet artists at every level in the industry – from emerging voices to established names!
The upcoming edition of Art Basel in 2023 promises to be a return to form with increase in visitors so the earlier you book your hotel the more you get to save. GETA ltd is a veteran when it comes to accommodation for exhibitions and knows all the good venues in Basel, Switzerland. Hostels, hotels and apartments – our teams know them all and guide you to the most affordable rates during Art Basel. We help you stay within budget regardless of price point and make sure you don't have a long commute. Enjoy a comfortable room in a hotel close to Messe Basel! GETA ltd provides much more than just hotel reservations, too.
Why Your Visit Is Worth It
We don't exaggerate when we say that Art Basel is a unique art show, namely because it's one of the biggest of its kind in the entire world. You don't get such a diversity in styles, artists and places in the world. You're in the best possible place to reach the widest of audiences. It's remarkable to note how many galleries and people attend in general:
291 galleries in total exhibit, out of which 265 are of foreign origin;

4000 artists in total are showcased during the program;

95,000 visitors were registered last year, out of which 40,000 are foreign in origin.
Industry Relevance
Art Basel is the foundational event first held in 1970 and occurring once every year at Messe Basel. It's had almost half a century to cement itself as a champion for the arts and its influence has resulted in two satellite events – one held in Miami and one in Hong Kong. A spin-off event, Art Basel Cities focuses on architecture. Art Basel continues to be a dominant force in the art world thanks to its collaborations with major names and institutions such as Audemars Piguet, NetJets, UBS, Baloise Group, AXA XL, Tezos, La Prairie and Ruinart. The strength from so many partners manages to keep Art Basel relevant and growing every single year.
The nearly 300 galleries have curated one master collection that features works in every possible medium imaginable – paintings, drawings, sculpture, prints, photography, installations, video and digital art. Out of all this abundance, organizers weave some thematic threads through the Feature corner that hosts solo presentations and thematic exhibits. It's a place for all voices from around the world to join together and celebrate. The atmosphere is incredible.
Art Basel also pioneers sustainable practices in the art world by choosing to work with recycled materials and choosing digital solutions instead of paper materials. The art fair also joined the GCC or Gallery Climate Coalition, which works towards a greener and more sustainable art world and to collectively reduce carbon footprint by 50% over the next ten years. The organisation and the new sustainable practices are all a response to the Paris agreement. Near zero-waste practices are also in their plan to raise awareness and visibility.
Who Are You Going to Meet?
Miguel Abreu Gallery, Air de Paris, Galería Juana de Aizpuru, Brooke Alexander, Galería Helga de Alvear, Fondation Beyeler, Alfonso Artiaco, Daniel Blau and Blum & Poe are only a fraction of the galleries that exhibit regularly at Art Basel. Given the long list of respectable names in the industry, it's no wonder the show draws in artists, gallerists, curators, collectors, architects, art lawyers, critics, and many other cultural players. If you want to experience most of their presence, then head over to the Conversations space in Messe Basel. You can expect a fantastic program from day one to the very end.
Forming genuine connections sits at the top of Art Basel's priorities. Good art should be shared, experienced and appreciated by the entire world. That's what the VIP Representative Network does. Figures like Michèle Sandoz, Alia Al-Senussi, Karen Boros, Nikolay Palazhenko and Lisa Ivemark help collectors, galleries, art enthusiasts, and institutions meet and network efficiently. A big part of the network's function is to update on the upcoming editions of Online Viewing Rooms.
Additional Value of Attending
Art Basel is a treasure trove of knowledge. You see this in the digital news section of the show's website and the podcast, but perhaps best experienced is at the programme for the Conversations! Conversations is a platform for discussion and exchange of expertise and know-how. The topics are as wide ranging as the art world itself. Yes, there are interviews and conversations with artists, gallerists and collectors, but you can also sit down for a variety of talks on topics such as new art trends in the upcoming year, the roles of NFTs in the art world, new forms of gallery collaboration, exhibiting in the metaverse, retrospectives and how the pandemic impacts the art world.
There's so much to experience at Art Basel that curators have to work to bring order to all. There are different sectors to achieve these goals. For instance, the Statements sector has been created as a home to all solo projects for emerging artists, eligible for the renowned Baloise Art Prize. These are artists with a strong point of view and complete bravery. The Feature sector is dedicated to the curated presentations by 20th- and 21st-century artists. Here you'll be able to see both solo presentations and stimulating juxtapositions.
The Edition sector explores galleries and publishers participating in the sector for editioned works, prints, and multiples. Not everything is found inside Messe Basel. The Parcours sector takes you outside to Old Town, where you'll experience site-specific works and performances. It's definitely not to be missed for the world.
Past editions
Art Basel 2023
15.06.2023 - 18.06.2023
Art Basel 2022
16.06.2022 - 19.06.2022
46
International speakers
300+
Attending museums and institutions
Hydrid due to Covid-19 - face-to-face + digital
Art Basel 2021
24.09.2021 - 26.09.2021
Art Basel 2019
13.06.2019 - 16.06.2019
ART BASEL 2018
14.06.2018 - 17.06.2018
How to get to Art Basel

On Foot
EuroAirport Basel-Mulhouse-Freiburg - not advisable
Basel SSB Railway Station - 30 mins via Elisabethenstrasse

By Car
EuroAirport Basel-Mulhouse-Freiburg - 15 mins via A35
Basel SSB Railway Station - 10 mins via Isteinerstrasse

By Public Transport
EuroAirport Basel-Mulhouse-Freiburg - 50 mins via transports 50 and 1
Basel SSB Railway Station - 15 mins via transport 1 or 2