Art Basel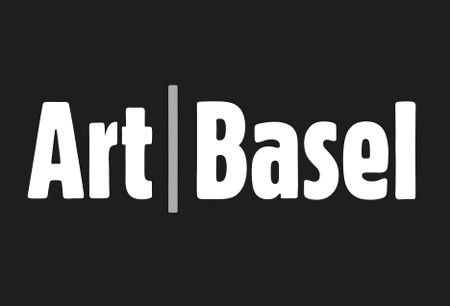 Art Basel
Switzerland, Basel
Art insiders will have to wait until September 2021 for the next live edition of Art Basel. The new change in dates is due to the COVID-19 pandemic. Messe Basel welcomes attendees for four days between September 23rd and September 26th and will follow the latest government regulations. While you wait, you can take part of the online 'OVR: Pioneers' set for March 24th – March 27th.
A Brief Overview of Art Basel
If you're determined to make your mark in the art world, there's an event you can't afford to miss out – Art Basel. This international trade show has been celebrating modern and contemporary art for decades and is one of the three shows held around the world, but it's the Basel iteration that first started the tradition. Come meet artists at every level in the industry – from emerging voices to established names!
Affordable hotels for Art Basel are hard to come by the longer you leave your accommodation to the last moment. GETA ltd handles all the logistics behind your visit so you can get a solid deal on hotel rooms as early as today. Business travel is about creating a custom experience that's in line with your taste, needs and budget. We locate you close to the venue and save on your overall expenses!
Why Your Visit Is Worth It
We don't exaggerate when we say that Art Basel is a unique trade show, namely because it's one of the biggest of its kind in the entire world, and completely international:
291 galleries in total exhibit, out of which 265 are of foreign origin;
4000 artists in total are showcased during the program;
95,000 visitors were registered last year, out of which 40,000 are foreign in origin.
Industry Relevance
Art Basel is the foundational event first held in 1970 and occurring once every year at Messe Basel. It's had almost half a century to cement itself as a champion for the arts and its influence has resulted in two satellite events – one held in Miami and one in Hong Kong. A spin-off event Art Basel Cities focuses on architecture. The near 300 galleries have curated one master collection that features works in every possible medium imaginable – paintings, drawings, sculpture, prints, photography, installations, video and digital art. Out of all this abundance, organizers weave some thematic threads through the Feature corner that hosts solo presentations and thematic exhibits.
Who Are You Going to Meet?
Miguel Abreu Gallery, Air de Paris, Galería Juana de Aizpuru, Brooke Alexander, Galería Helga de Alvear, Fondation Beyeler, Alfonso Artiaco, Daniel Blau and Blum & Poe are only a fraction of the galleries that exhibit regularly at Art Basel. Given the long list of respectable names in the industry, it's no wonder the show draws in artists, gallerists, curators, collectors, architects, art lawyers, critics, and many other cultural players. If you want to experience most of their presence, then head over to the Conversations space in Messe Basel. You can expect a fantastic program from day one to the very end.
Past editions
Art Basel 2019
13.06.2019 - 16.06.2019
ART BASEL 2018
14.06.2018 - 17.06.2018
ART BASEL 2017
15.06.2017 - 18.06.2017
How to get to Art Basel

On Foot
EuroAirport Basel-Mulhouse-Freiburg - not advisable
Basel SSB Railway Station - 30 mins via Elisabethenstrasse

By Car
EuroAirport Basel-Mulhouse-Freiburg - 15 mins via A35
Basel SSB Railway Station - 10 mins via Isteinerstrasse

By Public Transport
EuroAirport Basel-Mulhouse-Freiburg - 50 mins via transports 50 and 1
Basel SSB Railway Station - 15 mins via transport 1 or 2
Hotels
Venue