Exhibition Center Basel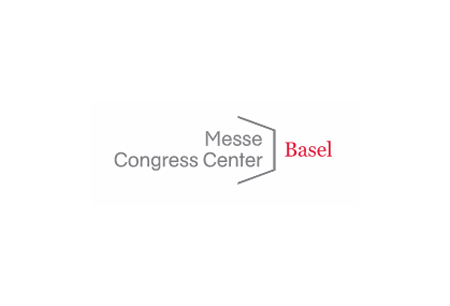 Exhibition Center Basel
Address:
Bleichestrasse 3, 4058 Basel
About The Venue
Messe Basel is the modern crowning achievement in the exhibition industry in Switzerland. It was designed by the esteemed architects Herzog & de Meuron and opened its doors in 2013, which makes Messe Basel one of the newest exhibition and congress centres in the world and the most important one in Switzerland. One of the reasons for this is the specific location of Basel where Switzerland, Germany and France meet, thus turning Basel into a natural international meeting point for business. Messe Basel spans a total exhibition area of 141,000 m² (~1,520,000 sq. ft.) and 83,000 m² (~893,000 sq. ft.) out of that space can house multi-storey stands. The exhibition space is divided into five modern halls of varying sizes, which makes Messe Basel flexible in turns of hosting capabilities.
Messe Basel is also equipped with a congress centre and a music hall. The Congress Center Basel is a separate building next to the exhibition centre and offers 13 rooms in total spread out over 3 floors. Rooms vary in capacity with some built for a capacity of 16 and some up to 600 seated guests. The Musical Theater Basel boasts a total capacity of 1557 seats in total and has a stage size of 270 m² (~3000 sq. ft.) and a height of 26 metres. Messe Basel keeps a busy schedule and hosts events year round. The most recognizable exhibitions and trade fairs to take place there include Igeho, Art Basel, Chemspec Europe, Baselworld, Design Miami Basel, Swissbau, Holz, Ilmac, Mefa and didacta DIGITAL Swiss.
How to get to Exhibition Center Basel
EuroAirport Basel-Mulhouse-Freiburg - not advisable
Basel SSB Railway Station - 30 mins via Elisabethenstrasse
EuroAirport Basel-Mulhouse-Freiburg - 15 mins via A35
Basel SSB Railway Station - 10 mins via Isteinerstrasse
EuroAirport Basel-Mulhouse-Freiburg - 50 mins via transports 50 and 1
Basel SSB Railway Station - 15 mins via transport 1 or 2
View Nearest Hotels
Hotels
Venue
GET A FREE QUOTE
Looking for a hotel accommodation for particular trade show or exhibition.
Send us a general enquiry and we will find the best options for you