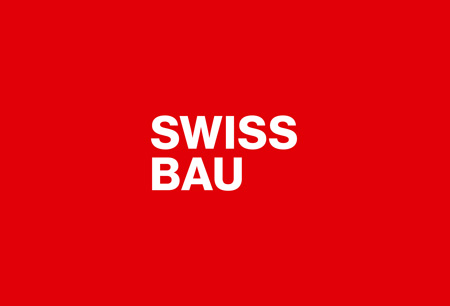 SWISSBAU BASEL
Basel, Switzerland
Book Hotel Online for SWISSBAU BASEL
Book Now
Event Update
SWISSBAU BASEL 2024 will occur as a live trade fair between the dates of 16.01.2024 and 19.01.2024. The event will take place at Messe Basel amidst COVID-19 recommendations, such as social distancing. Due to the instated travel limitations, attendees will be allowed to enter the country after presenting a valid vaccination/recovery certificate or negative test results.
A Brief Overview of SWISSBAU
SWISSBAU is the beating heart for the building and construction industry in Switzerland and has a strong role to play in creating bridges between major markets all over Europe. The trade fair has the reputation as a first-class procurement platform with an emphasis on new products, equipment and technologies. Sustainability and automation are two of the biggest forces reshaping the sector worldwide and SWISSBAU reflects these changes head-on with live demos and presentations.
Make a hotel reservation for SWISSBAU that's on budget and in a great location. GETA ltd assists exhibitors in finding comfortable accommodation for trade fairs regardless of your destination. Tap into our network of hotels and hostels in Basel and find the deal perfectly suited to your price range. Do you want cost-effective accommodation? Or do you want high-end suites? Our team is here to tailor the perfect business trip. We have experience working with bigger groups – twenty people and more. Stay in a hotel a short distance from Messe Basel and enjoy great connections to public transportation.
GETA ltd takes care of all your needs. Do you need an airport transfer? Or a rent-a-car? Do you want to book a meeting room ahead of time? We're on standby!
Why Your Visit Is Worth It
The building and construction industry is highly competitive and SWISSBAU opens doors to some of the biggest operators and buyers in the world. Having an exhibition booth places you front and centre. The main motivation for trade visitors is to source new materials, equipment and machinery in addition to market research. You have high chances of being discovered and the numbers are in your favour. Here are the key numbers from the last edition before the pandemic:
816 Swiss exhibitors in 2018

230 international exhibitors

130,000 sq m of exhibition area

78,000+ Swiss visitors

19,000+ international visitors
Industry Relevance
SWISSBAU is the leading trade fair for the construction and real estate industries in Switzerland that's been going on strong since its first edition in 1974. The biennial event has grown to become a major platform, attracting specialists and decision makers from across the country.
The construction and real estate industries face major challenges such as globalisation, digitisation and climate change. SWISSBAU recognizes the need to address these challenges and fulfils its purpose as a connector of stakeholders along the value chain of a property. As a multi-sector fair and interdisciplinary event, SWISSBAU offers a comprehensive overview of innovations, trends and solutions in the construction and architecture scene. The event provides an opportunity for national and international companies to showcase their latest products, technologies and services, making it an essential event for anyone involved in the industry.
You have the complete market overview under one roof. Organisers are now firmly reworking the layout and presentation of its product portfolio. The 2024 edition is bringing the SWISSBAU City concept to the forefront, which has made provisions for three themed halls called marketplaces:
Shell construction and building shell in Hall 1.0,

Building technology in Hall 1.1

Interior design in Hall 2.2.
The introduction of the marketplaces ensures that exhibitors have one more avenue to highlight their products and attract a specialist audience. The inclusion of Speakers Corners that feature top talent giving out real, practice-oriented advice further strengthens the identity of each individual department.
Who Are You Going to Meet?
SWISSBAU is a predominantly European trade fair with most of its exhibitors and visitors flying in from nearby countries like Germany, France, Italy, the Netherlands, Spain, Sweden and Austria. As a whole, the audience consists of decision makers who have real purchasing power and are in top roles in their respective organisations. Roughly 84% of visitors are in some shape or form responsible for purchasing decisions and sourcing.
If we're looking at professional backgrounds, 47% of visitors are architects, interior architects, engineers, BIM managers, specialist planners, general contractors and site managers. The other large contingent is made of skilled workers (24%) – craftsmen, finishing trades, builders.
Additional Value of Attending
The Swissbau City is the next epic chapter in the history of SWISSBAU as it completely overhauls the traditional setup of the trade fair. What you can find here are well-rounded, themed districts, a central marketplace for each subject area, and a Speakers Corner where practical knowledge can be imparted. Various exhibitors are grouped around a small district meeting place, which greatly improves their experience and chances to meet with their target visitors, who are trying to discover what's new in their subject-specific areas of interest.
The themed quarters of the city are the highlight of the concept. There are three marketplaces (shell construction + building shell, building technology, and interior design) and their main role is to be a central gathering place for each community. Not only are products more easily discovered, but exhibitors and potential buyers can easily network taking advantage of the leisure amenities and food and drinks vendors.
Practical knowledge is incorporated into the concept, which in this case translates into the various Speakers Corners. The Speakers Corner is an area designed for the exchange of ideas, experiences and practical knowledge. Experts in the field of construction, architecture and design will share their insights through talks and presentations.
The Outlook for 2024
SWISSBAU 2024 is on the horizon already and expectations are high in regard to attendance. Under the motto "shaping change together", the trade fair promises to bring back a lot of beloved features and offer new formats to expand on its legacy. Current estimates place the number of exhibitors at 800, which shows a promising upward trajectory even in the context of the pandemic.
The one concept that's already creating a buzz among attendees is SWISSBAU City. To promote interdisciplinary collaboration, SWISSBAU Focus and Lab will provide platforms where experts from different sectors can exchange information, discuss ideas and share their experiences. There's also going to be a stage for the high-quality presentation of design products SWISSBAU Inside. The stage will focus exclusively on design trends and aesthetics.
Past editions
SWISSBAU BASEL 2022
03.05.2022 - 06.05.2022
Held as the special show "Swissbau Compact"
SWISSBAU BASEL 2020
14.01.2020 - 18.01.2020
How to get to SWISSBAU BASEL

On Foot
EuroAirport Basel-Mulhouse-Freiburg - not advisable
Basel SSB Railway Station - 30 mins via Elisabethenstrasse

By Car
EuroAirport Basel-Mulhouse-Freiburg - 15 mins via A35
Basel SSB Railway Station - 10 mins via Isteinerstrasse

By Public Transport
EuroAirport Basel-Mulhouse-Freiburg - 50 mins via transports 50 and 1
Basel SSB Railway Station - 15 mins via transport 1 or 2